For the second year in a row, Nintendo will be the lead sponsor for London's Handheld Learning Conference. Slated to take place on October 13-15, the conference (now in its fourth year) aims to demonstrate the capabilities of handheld devices and how they affect learning for people of all ages.

"We are proud to be supporting this important event once again and look forward to hearing from the some of the world's leading thinkers in the field of learning," said Darren Gorton, Business Development Director for Nintendo. "With over 70 million DS units in peoples hands we are genuinely interested in the positive impact that they can have for self-improvement and collaborative learning."

Graham Brown-Martin, founder of Handheld Learning, said, "We are delighted to receive such confident support both from government agencies and industry alike. The provision of the Nintendo DS handheld is far from a gimmick as we are encouraging delegates to do the kind of things during the event that are often not allowed in classrooms throughout the world despite the power and possibilities of such devices".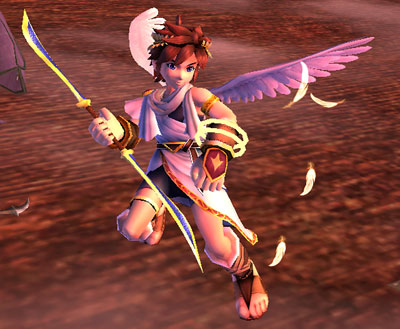 It's pretty safe to say that Kid Icarus is pretty close to being confirmed. IGN discusses the title almost every week, and the concept art/info that popped up a few days ago reinforced the claims of the IGN team. However, another bit of info from DVD Feed, an Australian video game collector of sorts, may reinforce the existence of a Kid Icarus title. A listing has appeared on PALGN which updates its list with new games added to DVD Feed, and believe it or not, Kid Icarus Wii is on a new list.
At this point, Kid Icarus on the Wii seems to be a tangible idea, and perhaps (hopefully) we'll hear more at E3.


1. [WII] Mario Kart Wii (Nintendo) – 107,000 / 1,227,000
2. [PSP] Monster Hunter Portable 2nd G (Capcom) – 82,000 / 1,992,000
3. [WII] Wii Fit (Nintendo) – 53,000 / 2,039,000
4. [WII] Link's Bowgun Training (Nintendo) – 49,000 / 141,000
5. [NDS] Meccha! Taiko Drum Master DS! Adventure of 7 Islands (Bandai Namco) – 34,000 / 133,000
6. [NDS] Pokemon Ranger Batonage! (Pokemon) – 27,000 / 535,000
7. [WII] Deca Sporta (Hudson) – 22,000 / 207,000
8. [WII] Wii Sports (Nintendo) – 21,000 / 2,979,000
9. [NDS] We're Fossil Diggers (Nintendo) – 17,000 / 102,000
10. [WII] Super Smash Bros. Brawl – 16,000 / 1,620,000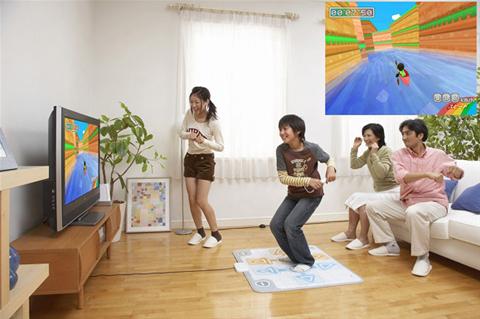 – Active Fun for Everyone with Total Body Gameplay Coming to Europe in September 2008 Exclusively for Wii –
LYON, FRANCE– 13 May 2008– Atari today announced the forthcoming European release of NAMCO BANDAI Games' Family Trainer exclusively for Wii. Family Trainer lets all the family and friends get physical by engaging the whole body in a variety of easy-to-understand, fast-paced and wildly entertaining activities. Family Trainer is scheduled for European release in September 2008.
The game includes the specially designed Family Trainer mat controller which, when combined with the Wii Remote, lets players get totally physical in a series of crazed challenges. Unlike other games for the Wii which only focus on the arms, Family Trainer gets the feet involved too for total body gameplay. Simple controls and intuitive play make the game easy to just pick up and play, and let players of any age get involved, get physical and have maximum fun.
There are over a dozen frantic single and multiplayer challenges to choose from all based on outdoor challenges amusingly interpreted for the world of Family Trainer, such as river rafting, mine karting, log jumping, rope skipping and much more. The activities take place in a variety of colourful locations including jungle forests full of ancient ruins, a haunted mansion complete with hordes of zombies, and a fairytale world where riding on toys and floating amongst the clouds is the order of the day.
Players can challenge friends or family members on the same mat, or cooperate together, for example trying to balance a runaway mine kart as it hurtles round a gravity defying track. Players can track their progress and set new records for their friends and family to beat, bringing a dose of healthy competition into the madcap mix.


"Casual games have become mainstream in the industry. It's not just a Japanese phenomenon but also something that's happening worldwide. There are new markets and possibilities opening up thanks to the trend, which is great. But on the other hand, we shouldn't forget about the hardcore gamers whose lives are about videogames. The gamers who consider video games a subculture, and enjoy taking their time to sit down and play games that gives them energy and courage. I wanted to remind those gamers about the fun of video games. I know that we're going against the trend, but we've been working hard for the past four years so that the fire [of non-casual games] won't blow out." – Hideo Kojima of the MGS series
In a sense, I can definitely see where Kojima is coming from. Developers are hopping on the casual bandwagon, knowing that their title will have a good chance at being successful regardless of the quality. However, there is room in the industry for casual games, and just because these titles are different than to the tastes of the core gamer, they should not be forgotten completely.


To celebrate the launch of WiiWare, Nintendo Everything is hosting a simple contest to get a chance to experience one of the newest WiiWare titles. The rules of the contest are as follows:
1) Wii consoles of the participants must be from the United States so that the WiiWare game can be gifted.
2) One entry per person.
3) Entries past the deadline will not be accepted.
So, how exactly can you enter? Just send an email to [email protected] with your nick name. One winner will be chosen at random. If you are picked as the winner, Wii codes will need to be exchanged.
Deadline: Wednesday, May 21
Good luck and happy gaming!


Virtual Console
1(1) – Super Mario Bros. 3
2(2) – Super Mario Bros.
3(4) – Double Dragon
4(5) – Super Mario World
5(3) – River City Ransom
6(6) – Mario Kart 64
7(8) – The Legend of Zelda
8(7) – Punch Out!!
9(10) – Super Mario Bros. 2
10(9) – The Legend of Zelda: Ocarina of Time
11(11) – Super Mario 64
12(N) – Pokemon Puzzle League
13(13) – Pac-Man
14(14) – Donkey Kong Country
15(12) – Kirby 64: The Crystal Shards
16(15) – Donkey Kong
17(17) – Paper Mario
18(16) – Star Fox 64
19(19) – The Legend of Zelda: A Link to the Past
20(20) – Kirby's Adventure
WiiWare
1(N) -Final Fantasy Crystal Chronicles: My Life as a King
2(N) – LostWinds
3(N) – Defend YOur Castle
4(N) – TV Show King
5(N) – Pop
6(N) – V.I.P. Casino: Blackjack
*Number/letter in parenthesis denotes position in previous week
*N stands for new game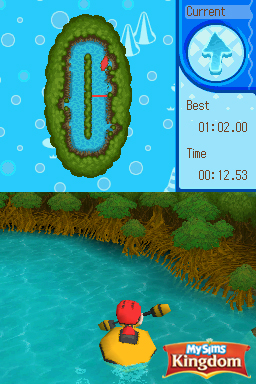 DS Version
Guildford, UK — May 14, 2008 — The Sims™, an Electronic Arts Inc. (NASDAQ: ERTS) Label, today announced first details for MySims™ Kingdom, the next experience from the creators of MySims™. Launching exclusively on the Wii™ and Nintendo DS™ platforms, MySims Kingdom sets you on a story of adventure, discovery and exploration to help King Roland and his subjects revitalize the Kingdom. Launching globally in autumn 2008, MySims Kingdom for the Wii and Nintendo DS puts the creativity in your hands to make the Kingdom something to behold!

MySims Kingdom for the Wii
King Roland needs your help to make the Kingdom a better place. Throughout this tale to bring the Kingdom back to its former glory, you must help new and old friends alike, discover new lands and build to the limit of your imagination.

Your MySims Kingdom experience begins in The Capital, the majestic land at the center of your story-telling. Check out the Castle, explore this first land and begin to meet your first set of new friends, including King Roland, Princess Butter, and the Wizard Marlon. Find out more of what awaits you here and then get in your boat to sail to many more lands on the horizon!


News
Castlevania: Order of Ecclesia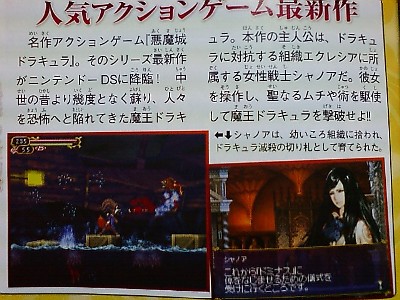 – That's not the JP title but it's definitely the same game
– 1-2 players
– Another Igavania
Mad World (Wii) – Platinum Games
– black and white game world, red blood
– action game with 'comical' ultra-violence
– "Cheerful violence" and "Curb Brawler"
– main character carries the burden of his past on his shoulders, and must deal with his killing ways
– Director – Shigenori Nishikawa
– no official Japanese release date at this time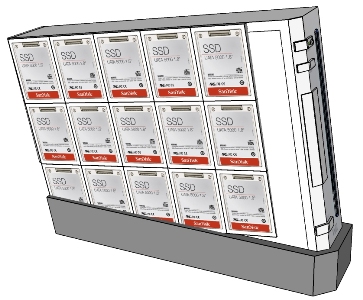 It was not so long ago that Satoru Iwata explained that Nintendo needs to investigate a "possible storage solution" for the "small number of customers who feel that the flash memory is too small." An additional representative has recently reinforced Iwata's words, claiming that Nintendo is looking for ways to rectify the issue.
Meanwhile, the same representative noted that no Wii demos – including WiiWare demos – are on the way, in spite of many people's wishes. Considering the lack of a hard drive, any attempts to download such data would most likely use up nearly the entire flash memory on the system.
Even though no demos of games are planned, perhaps Nintendo could modify their policy if a hard drive was released.