This is so incredibly random that I had to share it with you folks. You'll either be memorized or disturbed once you've finished watching. Either way, enjoy!
Gotta love how Ganondorf, Dark/Shadow Link, and Zant are in the background nodding their heads to the beat…
Thanks to Jake for the tip!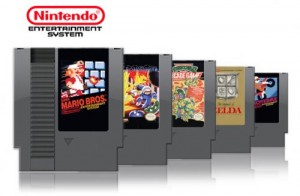 I haven't done a feature for NintendoEverything in weeks now, and I have no idea why. I'm not sure if it's because I've been busy doing so much OTHER writing (it's my job, after all!) that by 4PM I'm tired of sitting in front of a computer screen, if it's because I have nothing to write about, or if it's due to just a complete lack of inspiration in the realm of video gaming. Whatever the reason is, I figure I need to snap myself out of this rut right this second, and you guys are going to help me! How?
I just want to talk with you guys about video games. Namely, what we've all been playing. I'll start, but basically if we could kick off a discussion in the comments section, maybe I'll find my inner gamer somewhere between trading sentences. I don't care whether it's for a Nintendo system or another system, and I honestly don't even care if you'd rather chime in with your opinions on another gaming related subject. Let's just talk, shall we?


In 1976, Mort Garson released an album titled Plantasia. But there's one song in particular that should resonate with Zelda aficionados. Now, I have no idea if it's just a coincidence or if Koji Kondo somehow took inspiration from the track "Concerto For Philodendron And Pothos", but it certainly sounds similar to Zelda's Lullaby in some ways. Take a listen above.
Thanks to Johnson for the tip!


Talk about odd! An Ocarina of Time 3D player encountered this glitch after completing the game and creating a new file. Somehow, the Master Sword ended up in his possession. That's one glitch I haven't seen yet…
Thanks to tipsd9video for the tip!


Update: Added a couple of photos.
You know we're desperate for Nintendo's E3 2011 briefing to begin when we start posting boxes. But yes, someone has come across cases and boxes for Nintendo, which I assume houses all sorts of goodies. Might Project Cafe consoles be inside one of those boxes?


The Super Smash Bros. Brawl community has done something amazing. With a simple hack, they've brought late-night talk show Conan O'Brien into the game. It appears that he's taken over Snake's body and moveset, but still, it's pretty darn amusing.


The "house tune" from The Legend of Zelda: Ocarina of Time is rather catchy, and it will definitely get stuck in your head after listening to it after awhile. What happens when you combine the melody with Portal 2 cutscenes? You get the video above, that's what! Just be warned that it contains spoilers, so watch it at your own risk…


I'm not exactly sure why, but someone decided to play the trailer music from GDC trailer of The Legend of Zelda: Skyward Sword. Normally you wouldn't expect anything to come from doing something like that, but man… in this case, something totally awesome was discovered. Take a listen:
The reversed song – especially the first few moments of the music – will be instantly recognizable to Zelda aficionados. You have to wonder if Nintendo did this intentionally. Even if they did, it's still a very neat easter egg!
Thanks to Jake for the tip!


We've seen some rather crazy ideas accomplished with the 3DS, yet the system is barely a month old. You remember the giant Augmented Reality card/Mii, don't you? That was certainly impressive, but the video above is also… interesting.
A fan apparently decided to tattoo the AR card onto his arm. The only downside I can think of is that he won't be able to easily use the "Star Viewer" application. The tattoo is definitely a symbol of dedication to Nintendo!
"This tattoo is a near-exact copy of the ? augmented reality card that comes with the 3DS. It seems a bit sensitive to a very specific brightness of light– not too bright, not too dark. I think I need to go back and have the card outline added, since I think it works in lower light because of lower contrast. This video was shot in my bathroom because it was the best place to set up a tripod and hold my arm and the 3DS at the right angles. Still, the AR is a little jumpy because my arm is at a slight angle."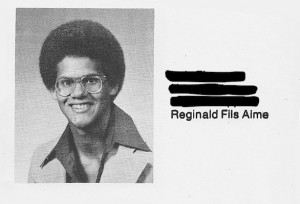 Yep… this actually is Reggie Fils-Aime's high school photo. He looks more or less the same as he does today – minus the glasses and change in hairstyle, of course!