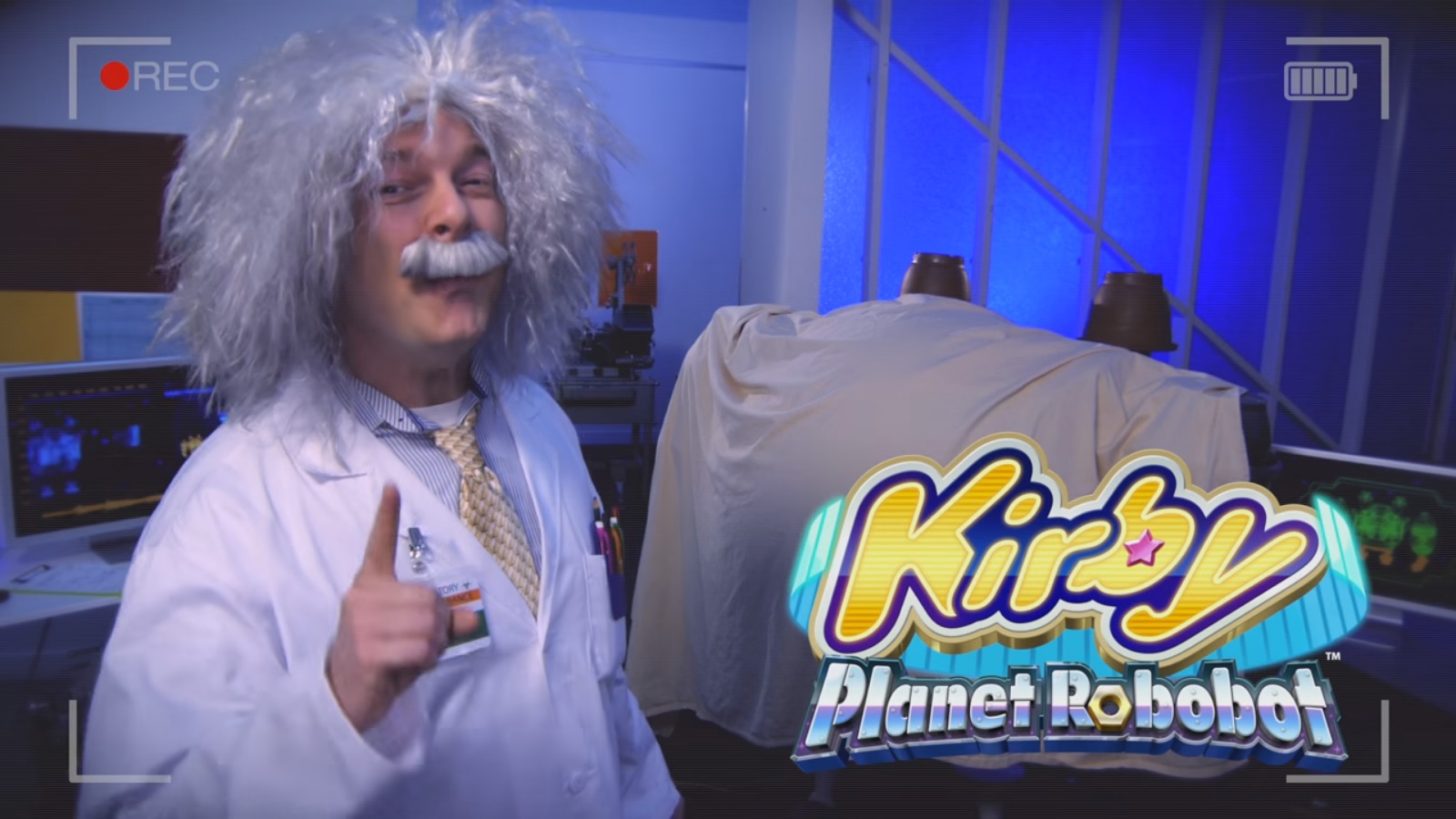 The Play Nintendo YouTube channel has a new promo of sorts up for Kirby: Planet Robobot. In the video below, Dr. Landerson and his "assistant" Ziegfried talk about the game itself and show off what they've been building as they try to create one of their own Robobots.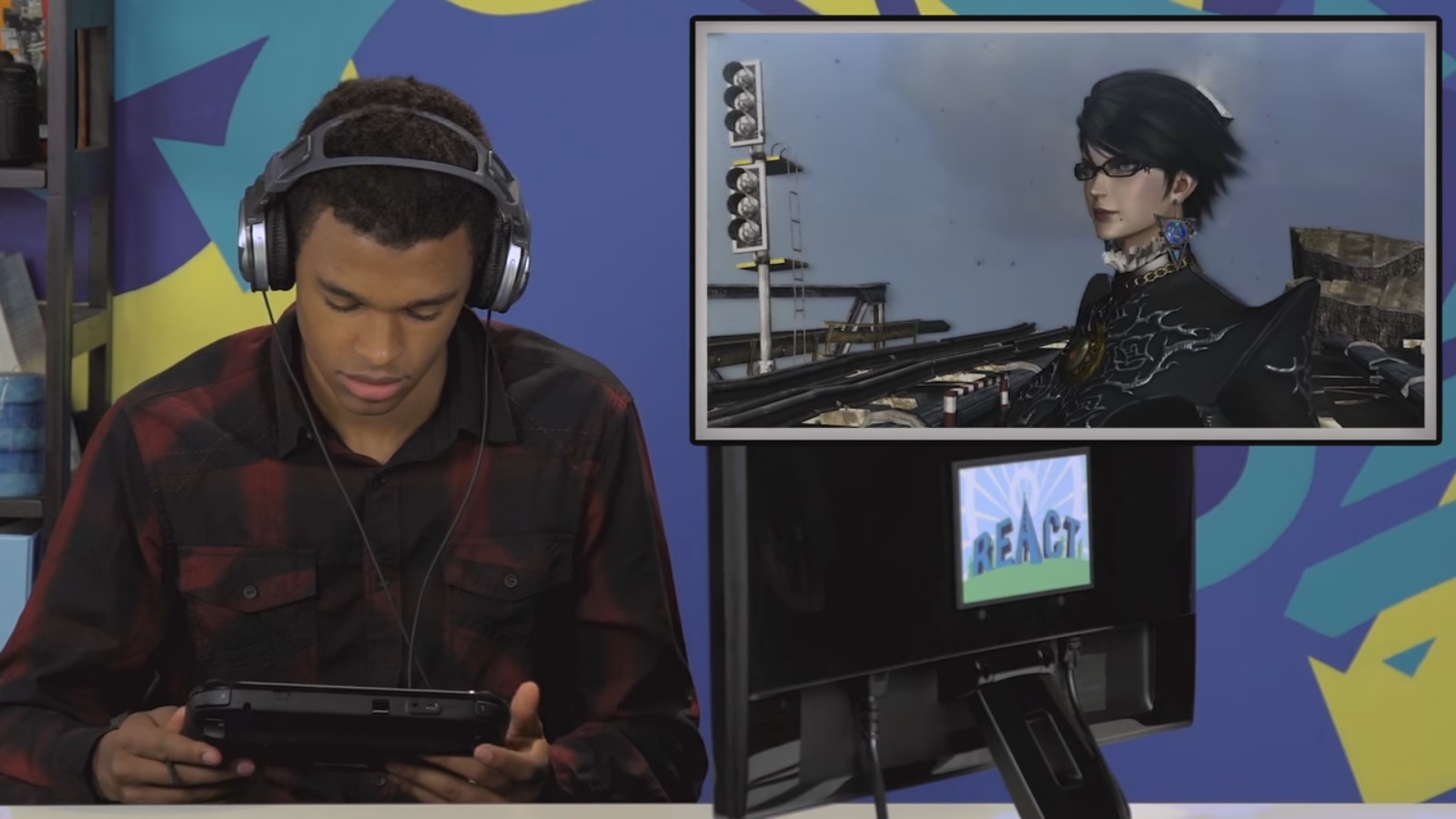 The React channel posted a new video today that has teens reacting to a Nintendo game: Bayonetta 2. If you'd like to see it, you can watch the full thing below.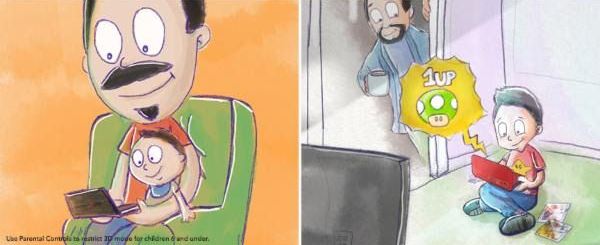 Father's Day is coming up on Sunday. Nintendo is keeping the occasion in mind, and has created a short visual story in celebration of the event to remind us about bonding through father-son gaming. Check it out below.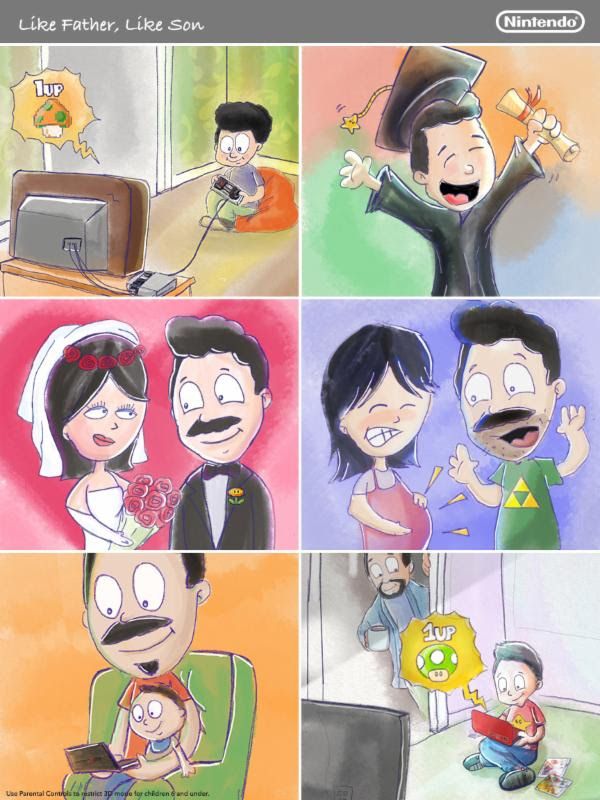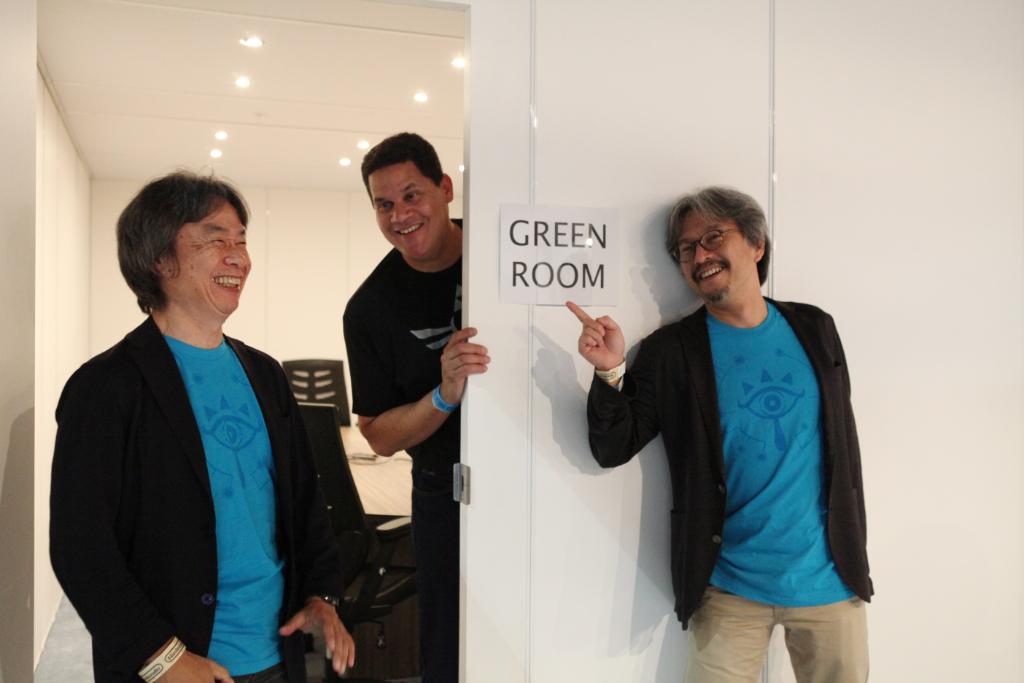 Finally we have a photo of Shigeru Miyamoto, Eiji Aonuma, and Reggie Fils-Aime together as we head into tomorrow's E3 stream. Miyamoto and Aonuma are both wearing t-shirts that feature the same Sheikah symbol found on the E3 site. Not too long to go before the fun begins!
We're getting ready for Nintendo Treehouse: Live! Tune in tomorrow at 9AM to see what these three are up to! #E32016 pic.twitter.com/eQxBddOW1W

— Nintendo of America (@NintendoAmerica) June 14, 2016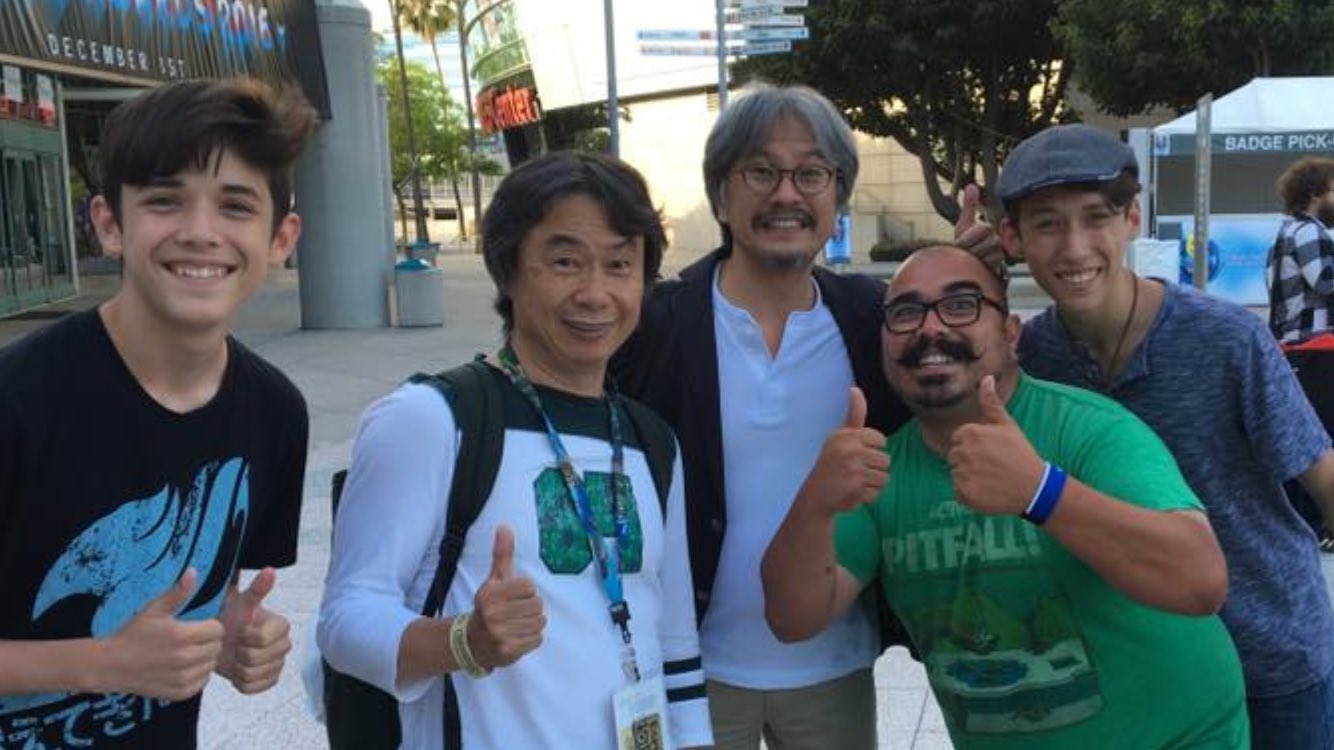 Reggie Fils-Aime isn't the only Nintendo bigwig at E3 this year. Shigeru Miyamoto and Zelda producer Eiji Aonuma have also been spotted by the show. Given the presence of the new Zelda game at E3, it makes sense that both of them are there!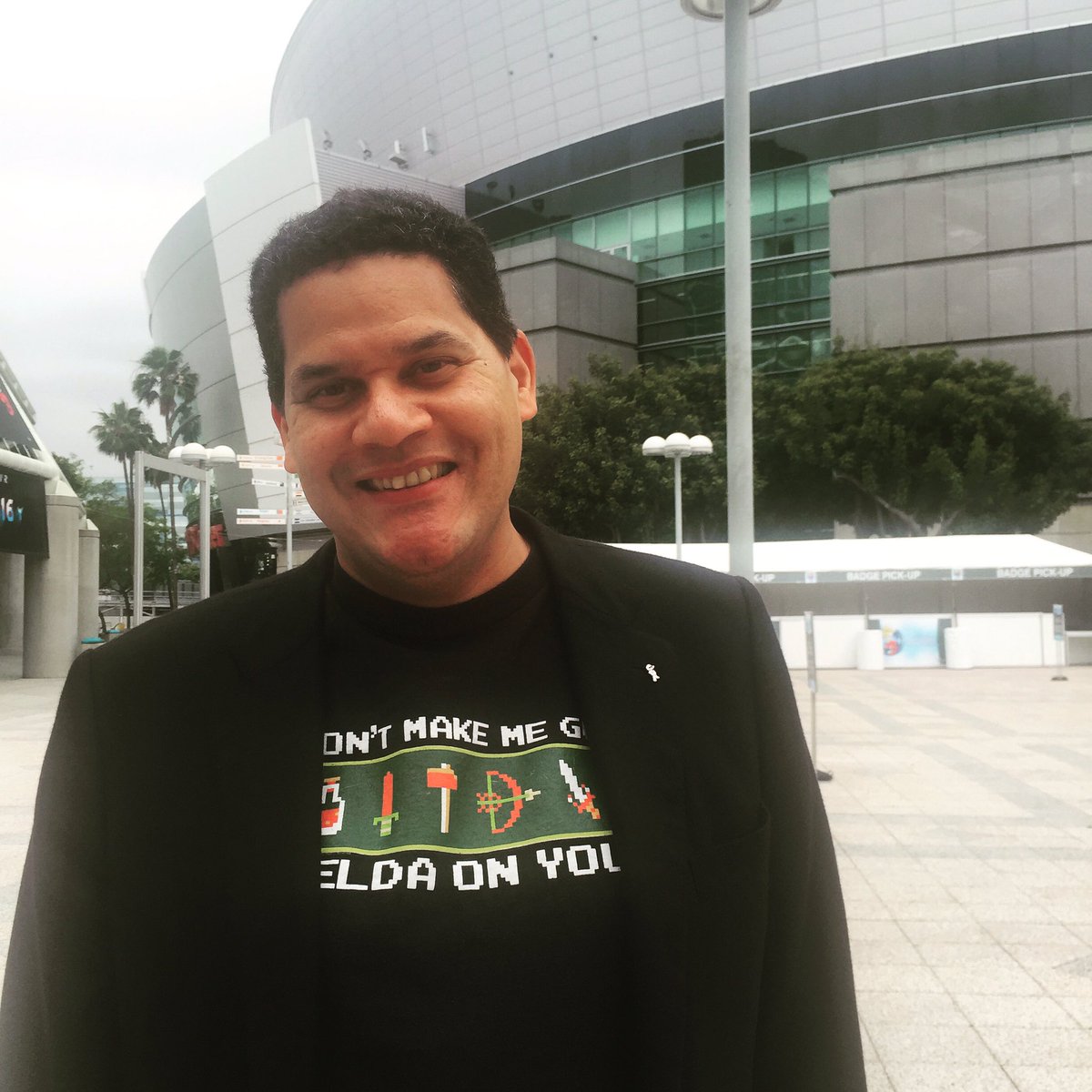 It's not too often that we let a silly post slip through the cracks, but hey: E3 is nearly here, and that's all about good vibes and fun. So here's a picture of Nintendo of America president Reggie Fils-Aime outside the LA Convention Center. His body is ready for E3.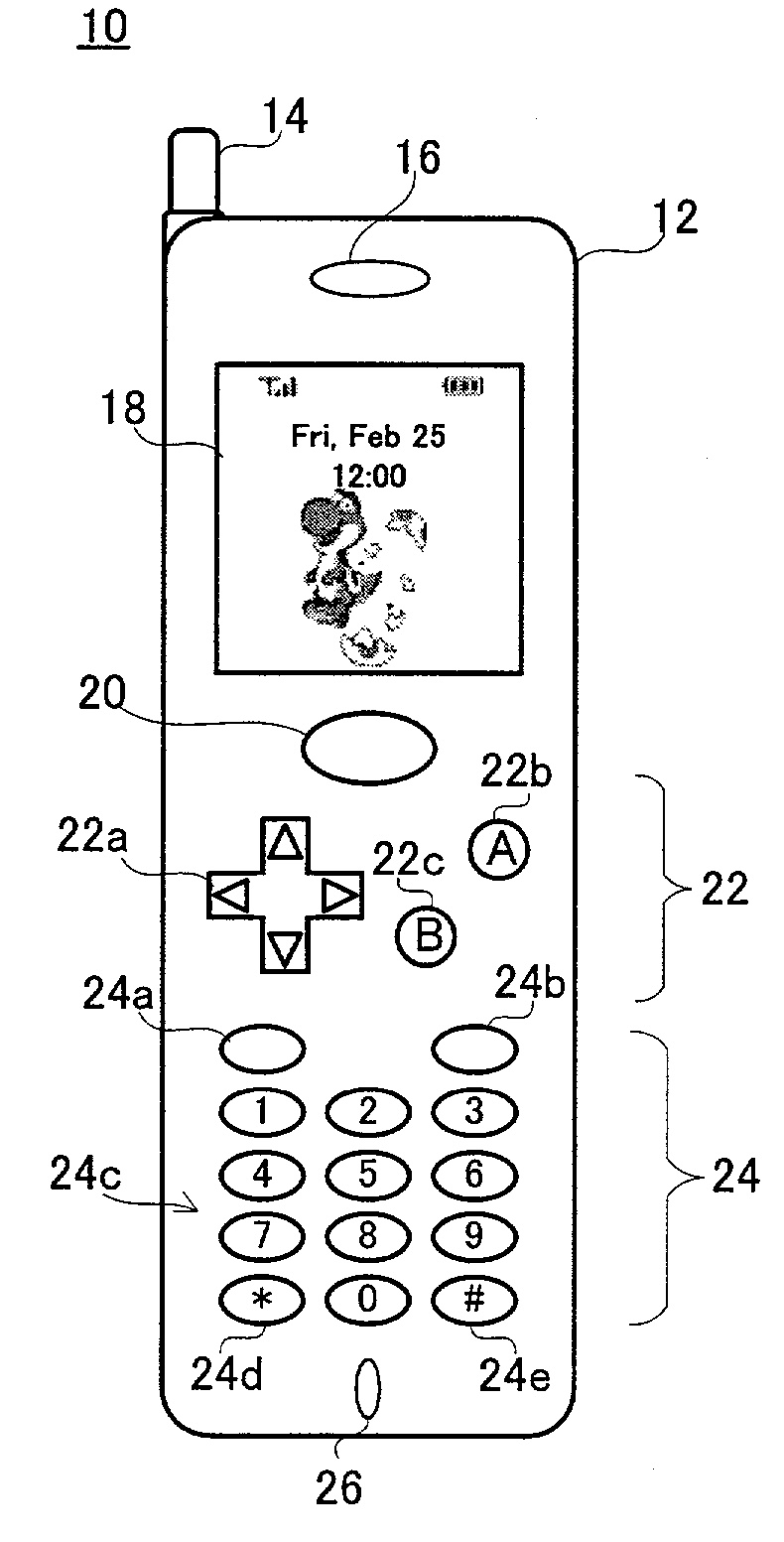 Nintendo has filed all sorts of patents over the years. Some have been used by the company, while others have been tossed to the side. One such patent that never became an actual product is a 2001 filing for a phone.
You can see some of the images from the registration below. It's pretty standard stuff for the most part, but it does also appear to show options to buy games.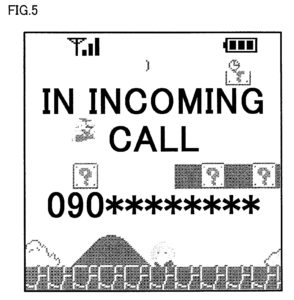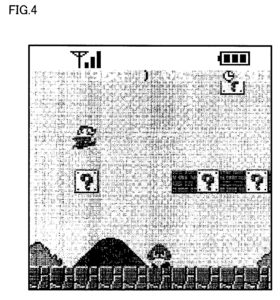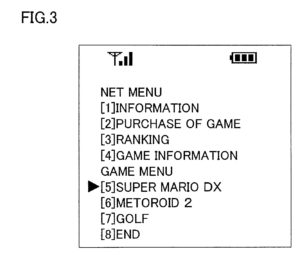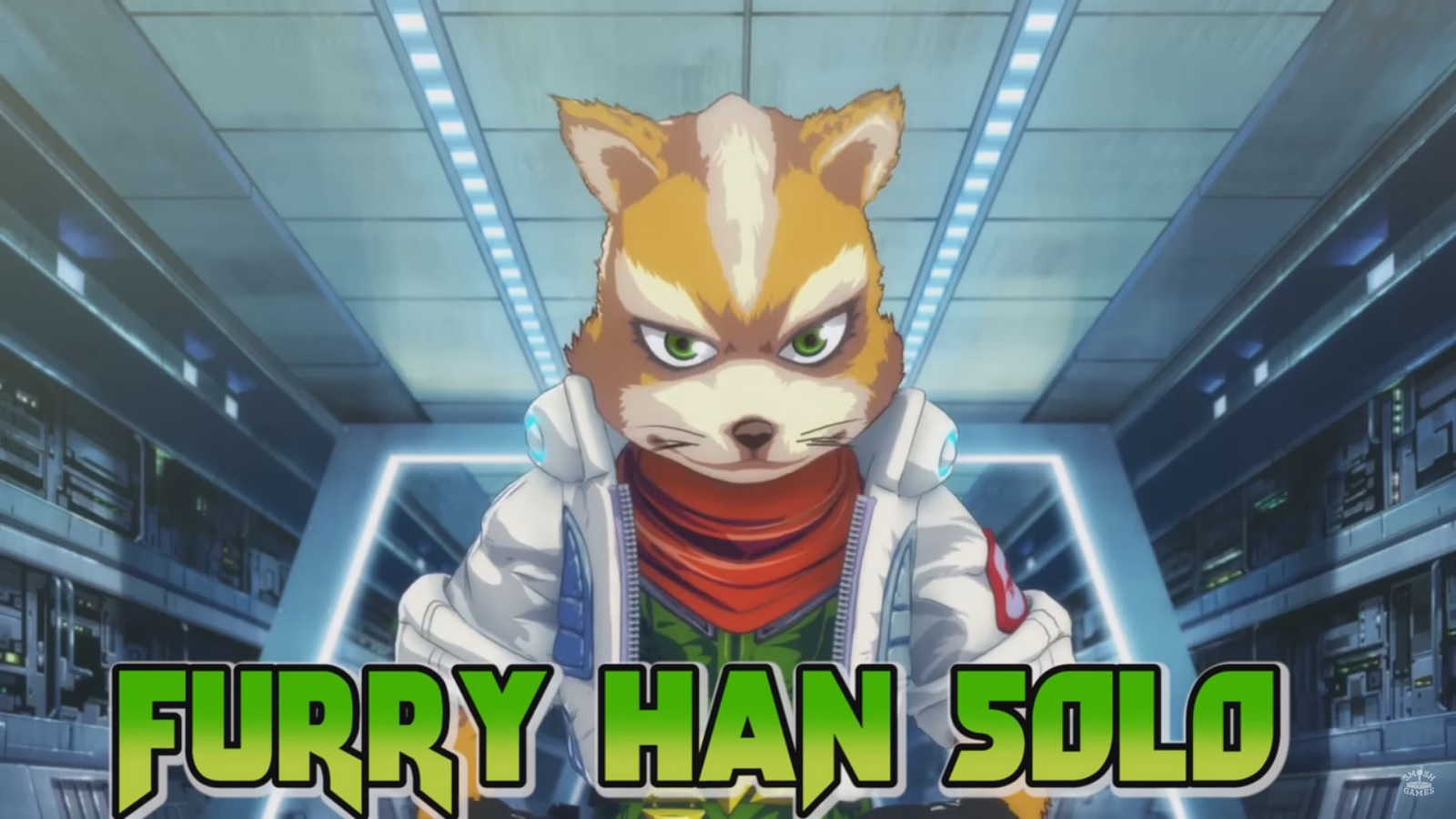 The folks over at Smosh have once again produced an "honest trailer" for a game. This time, the video focuses on Star Fox Zero. Check it out below.
Warning: there are small snippets of footage from the game that some may consider spoiler territory, including a look at the final boss.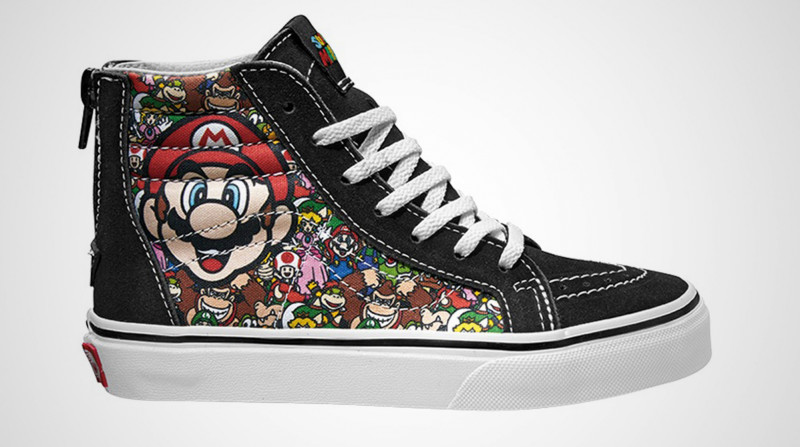 Shoe manufacturer Vans has teamed up with Nintendo for new footwear slated for the summer. In June, sneakers with designs based on various products from the Big N will be available, ranging from Mario to the NES.
You can get a look at some of the designs below. According to Solecollector, there are more designs to come.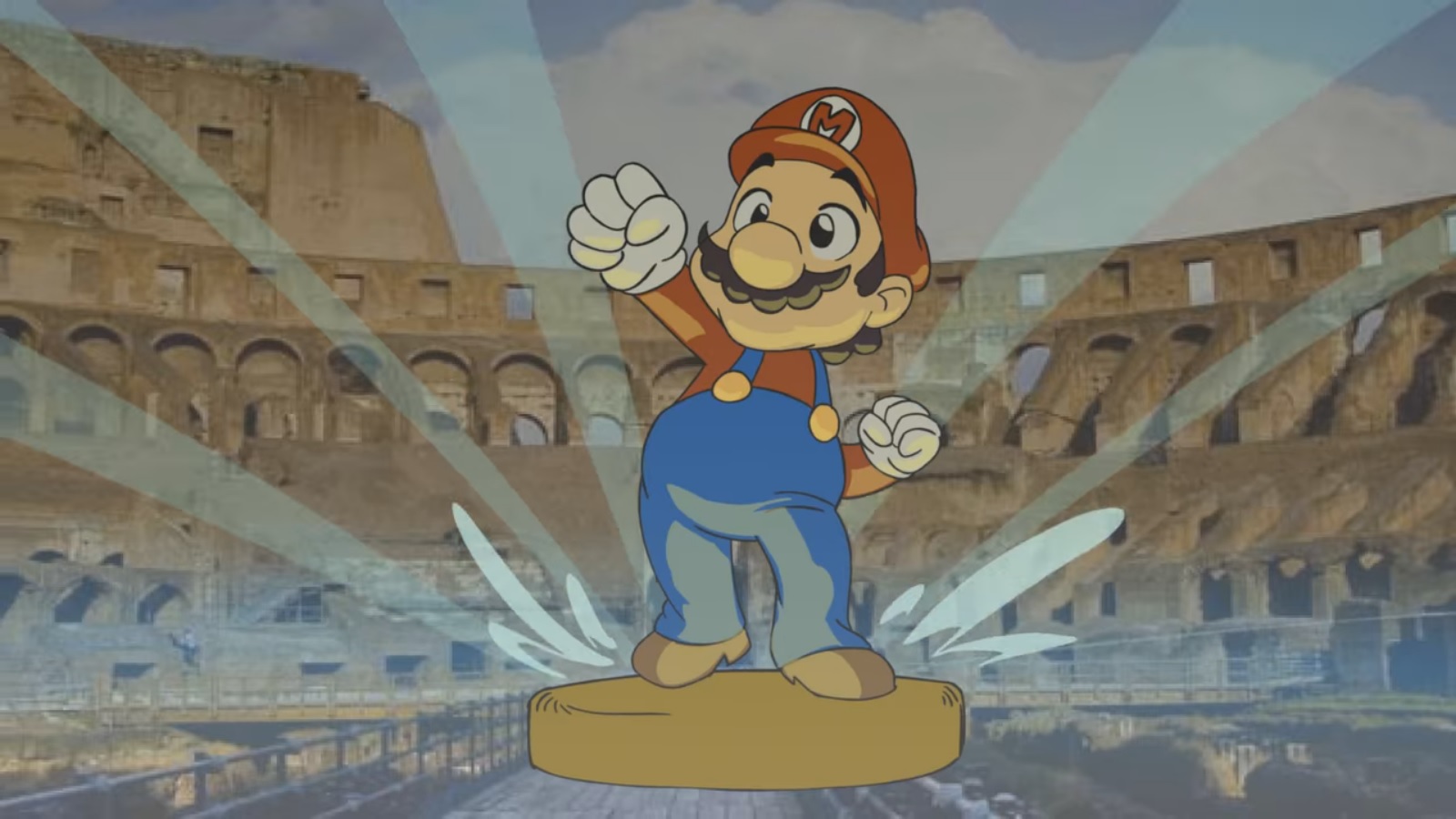 More than 30 animators have come together over the past year to recreate the intro video shown in Super Smash Bros. Melee. The end result is rather impressive, as each person brings their own unique style to the table. Give the video a watch below.