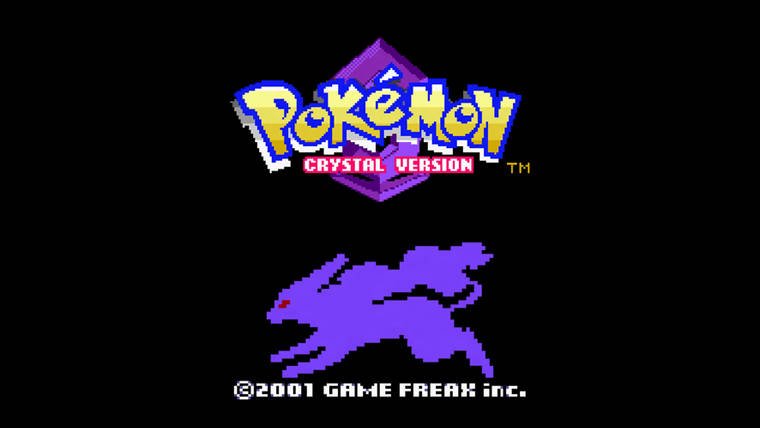 This week's 3DS eShop charts are as follows:
Software
1. Pokemon Crystal
2. Pokemon Silver
3. Pokemon Gold
4. Super Mario Bros. 3
5. Pokemon Yellow
6. Super Mario World
7. Kirby Battle Royale
8. Zelda: Ocarina of Time 3D
9. Pokemon Red
10. Pokemon Ultra Sun
11. Zelda: A Link to the Past
12. Mighty Switch Force!
13. Super Mario Bros.
14. Mario Kart 7
15. Animal Crossing: New Leaf – Welcome amiibo
16. The Legend of Zelda
17. Pokemon Ultra Moon
18. Super Smash Bros. for 3DS
19. Zelda: Link's Awakening DX
20. Pokemon Blue
Videos
1. Mario Party: The Top 100 – Official Game Trailer
2. Super Mario Maker for 3DS – Overview Trailer
3. Style Savvy: Styling Star – Welcome to the new stage
4. Style Savvy: Styling Star – Launch Trailer
5. Mario Kart 7 Video
6. Mario & Luigi: Superstar Saga + Bowser's Minions – Accolades Trailer
7. Mario & Luigi: Superstar Saga + Bowser's Minions – Launch Trailer
8. Mario Party: The Top 100 – Game Modes and amiibo Trailer
9. Kirby Battle Royale Launch Trailer
10. Pokemon Ultra Sun/Ultra Moon: Game Overview
11. Team Kirby Clash Deluxe – Ready for Launch
12. Kirby's Strategic Battle?
13. Super Smash Bros. – Final Video Presentation
14. Mario Party: The Top 100 – Announcement Trailer
15. Super Mario World Trailer
16. IronFall Trailer
17. Pokemon Rumble World Trailer
18. Yoshi for Switch – E3 2017 Trailer
19. Super Mario Odyssey Nintendo Switch Presentation Trailer
20. Nintendo Badge Arcade Trailer
Source: 3DS eShop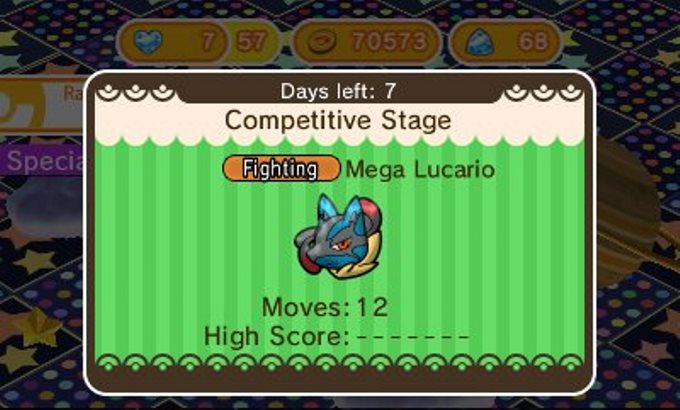 Pokemon Shuffle and Pokemon Shuffle Mobile have updated once again. Players will find the latest challenges in both versions of the game.
Here's a rundown of what's new:
– Mega Lucario competitive stage; competitive stage that runs until February 6
– Mewtwo Escalation Battle stage; runs until February 23
– Tapu Bulu, Tapu Fini stages have begun a repeat run
– Mewtwo, Suicune and Pikachu (Fired Up) are being distributed to all players
Note that these require version 1.5.2 to download.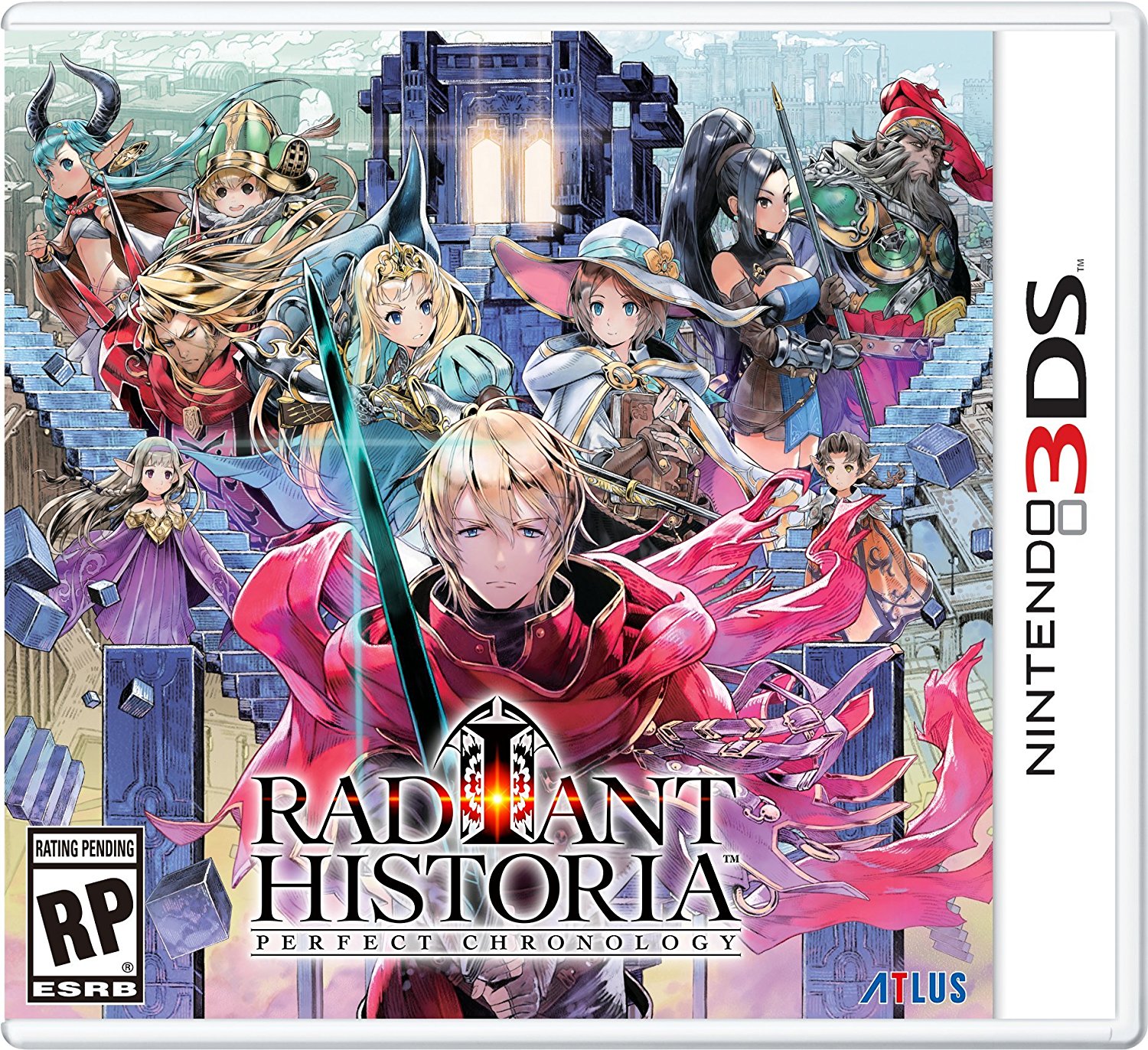 Atlus is nearly ready to release Radiant Historia: Perfect Chronology in the west. It's slated for February 13 in North America, and February 16 in Europe.
If you plan on picking up the RPG digitally, you'll need 8,029 blocks of free space. That amounts to 1003.625MB.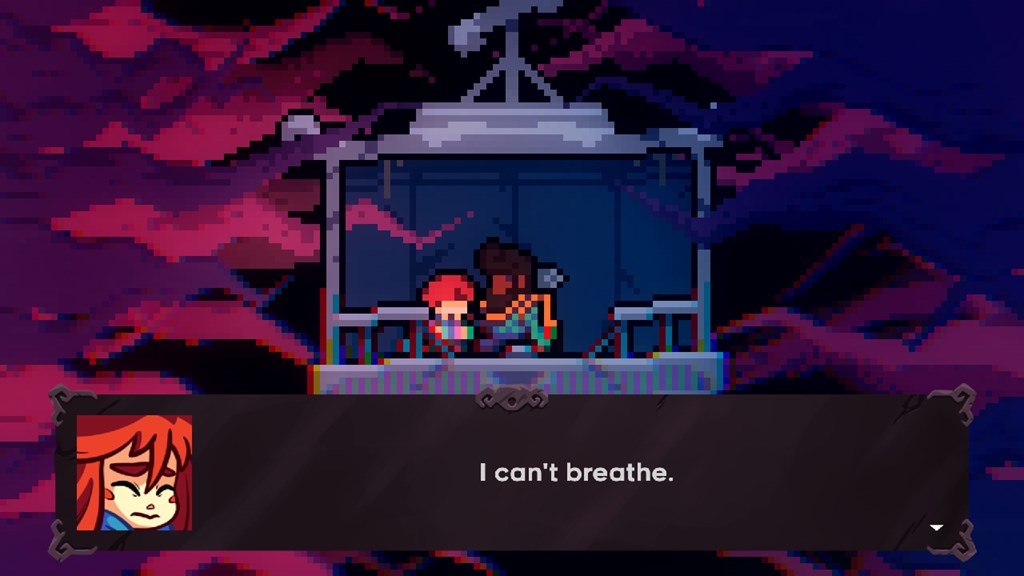 A few new games out came out this week on the various eShops. If you're interested in checking out what's new in screenshot form, take a look at the gallery below.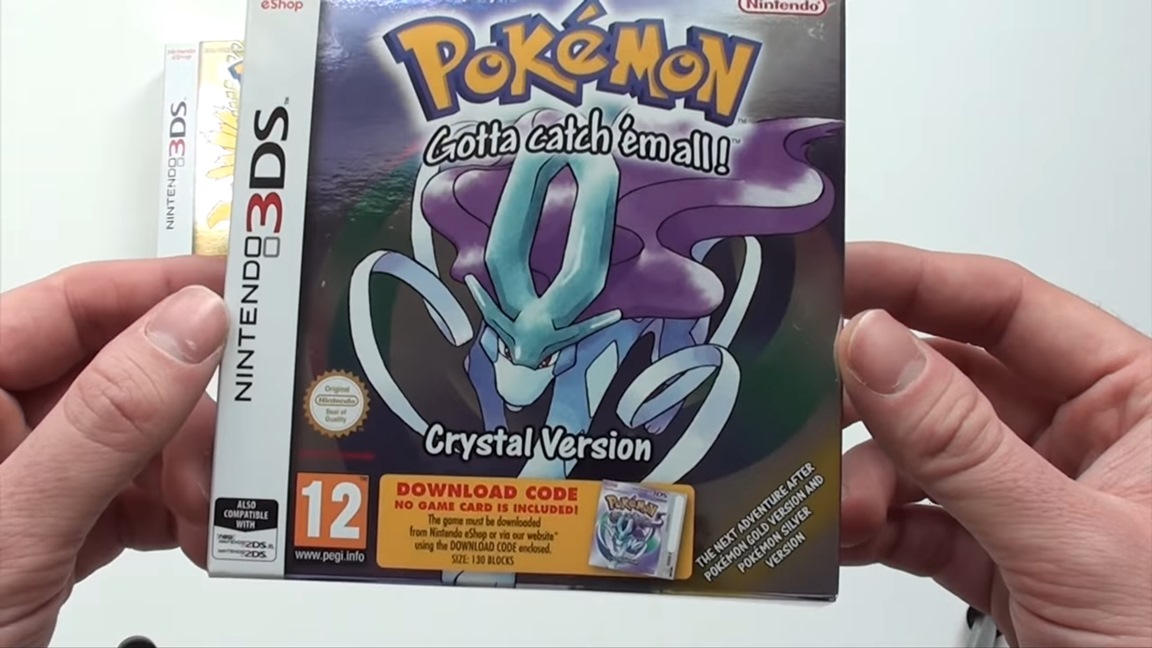 Although it's not technically a physical version (as only a download code is inside), Nintendo is selling Pokemon Crystal at retail in Europe. You can take a closer look in the video below.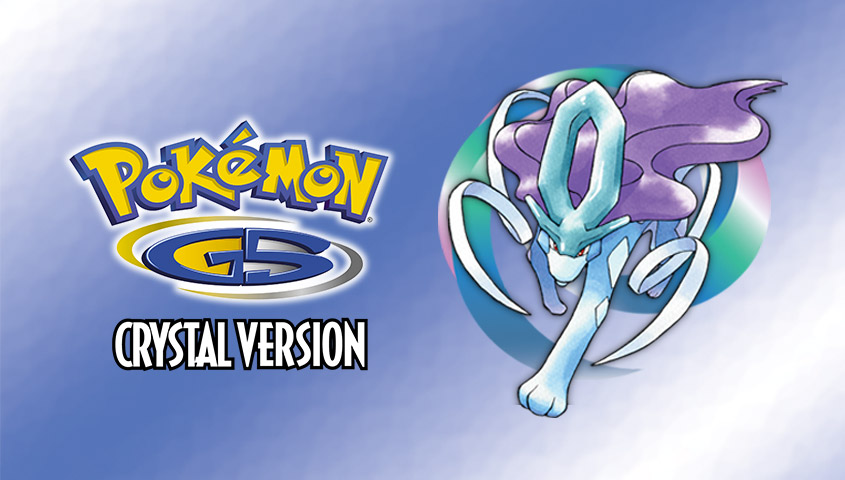 Pokemon Crystal is now available on the 3DS Virtual Console. To celebrate the occasion, Nintendo put together a launch trailer – check it out: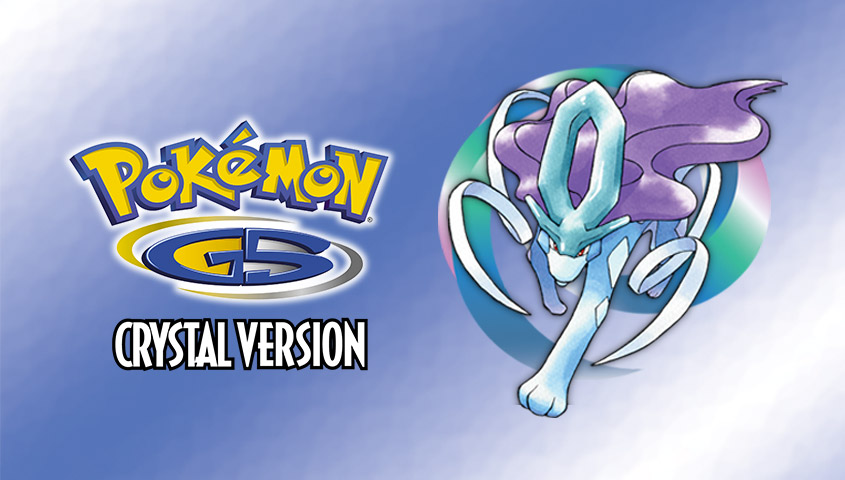 Pokemon Crystal for the 3DS Virtual Console is beginning to go live in certain parts of the world. For a look at the classic on Nintendo's dedicated portable, check out the video below.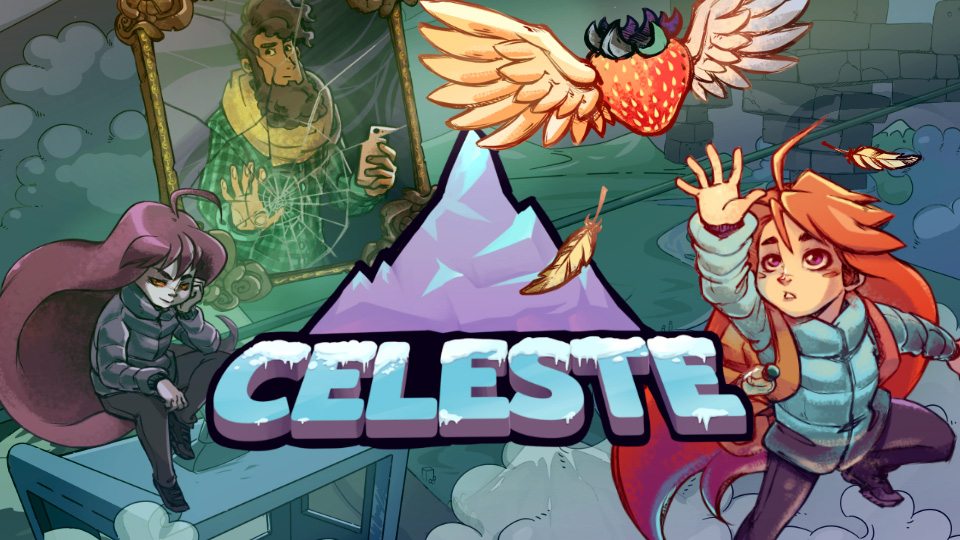 This week's European Nintendo Downloads are as follows:
Switch Retail
Island Flight Simulator – €19.99
Lost Sphear – €49.99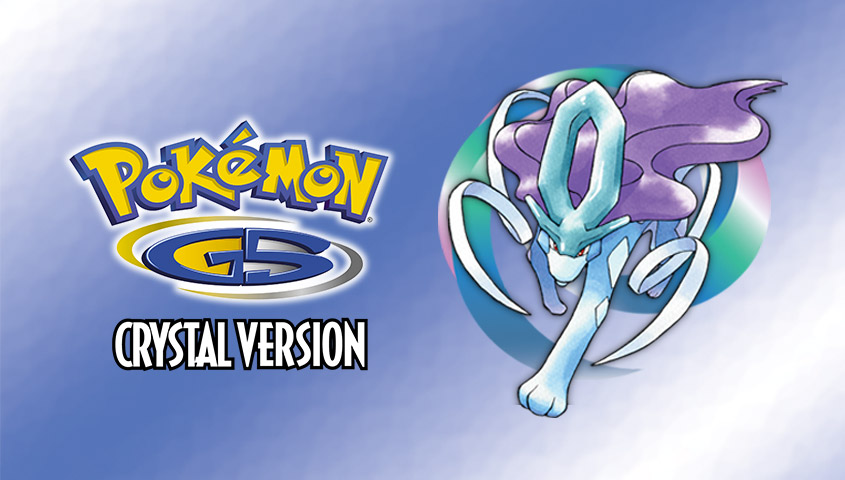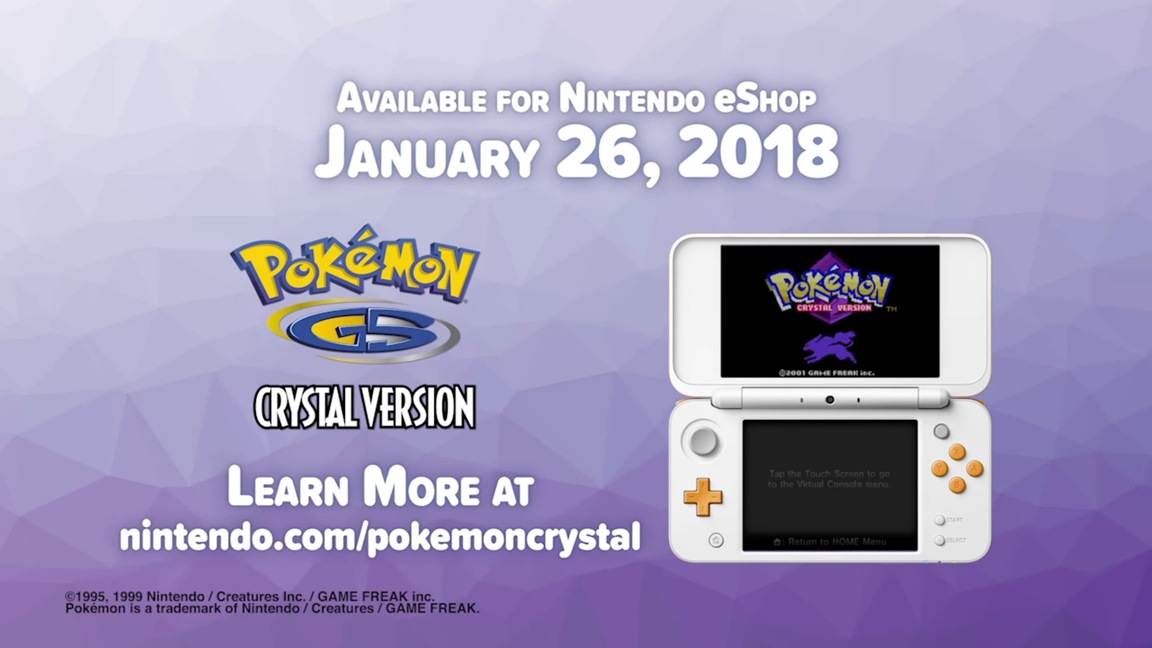 This week's 3DS eShop charts are as follows:
Software
1. Pokemon Crystal
2. Pokemon Silver
3. Pokemon Gold
4. Super Mario Bros. 3
5. Zelda: Link's Awakening DX
6. Pokemon Yellow
7. Super Mario World
8. Super Mario Maker for 3DS
9. Zelda: Ocarina of Time 3D
10. Pokemon Ultra Sun
11. Kirby Battle Royale
12. Mario Kart 7
13. Pokemon Red
14. Super Mario Bros.
15. Pokemon Ultra Moon
16. Zelda: A Link to the Past
17. Animal Crossing: New Leaf – Welcome amiibo
18. The Legend of Zelda
19. Super Smash Bros. for 3DS
20. Pokemon Blue
Videos
1. Super Mario Maker for 3DS – Overview Trailer
2. Style Savvy: Styling Star – Welcome to the new stage
3. Mario Party: The Top 100 – Official Game Trailer
4. Style Savvy: Styling Star – Launch Trailer
5. Mario Kart 7 Video
6. Mario & Luigi: Superstar Saga + Bowser's Minions – Accolades Trailer
7. Poochy & Yoshi's Woolly World TV Spot
8. Mario & Luigi: Superstar Saga + Bowser's Minions – Launch Trailer
9. Mario Party: The Top 100 – Game Modes and amiibo Trailer
10. Pokemon Ultra Sun/Ultra Moon: Game Oveview
11. Team Kirby Clash Deluxe – Ready for Launch
12. Super Smash Bros. – Final Video Presentation
13. Super Mario World Trailer
14. Mario Party: The Top 100 – Announcement Trailer
15. IronFall Trailer
16. Pokemon Rumble World Trailer
17. Yoshi Trailer
18. Nintendo Badge Arcade Trailer
19. Mom Hid My Game! – Official Trailer
20. Super Mario Odyssey Nintendo Switch Presentation Trailer
Source: 3DS eShop