Diablo III's Switch port took nine months, dev again says other Blizzard titles could end up on the system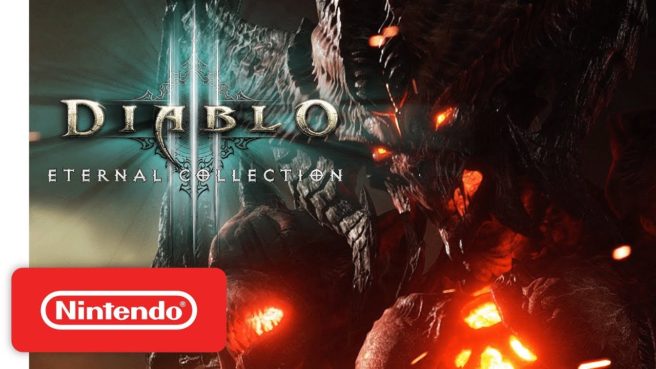 Before the year is over, you'll be able to play Diablo III on Switch. Kotaku spoke with senior producer Pete Stilwell about the port in a bit more detail earlier in the week.
Stilwell noted that bringing Diablo III to Switch went relatively smoothly, with "conversion on the graphics side" offering the greatest challenges. Nintendo did provide assistance with trouble-shooting.
Aside from Nintendo, Iron Galaxy was also involved. That studio helped bring The Elder Scrolls V: Skyrim to Switch in 2017. According to Stilwell a team of "eight or nine" Blizzard staffers collaborated with Iron Galaxy. The process of bringing Diablo III to Switch took roughly nine months.
Stilwell also commented again about the possibility of other Blizzard ports on Switch. When asked if other titles could end up on the system, he said:
"Yeah. Without going beyond [the Diablo port], I think it was a good exploration into the platform and into the relationship with Nintendo that has been extremely positive, extremely healthy and forward-thinking."

"Blizzard is really comprised of many unique game teams, so the game engines are equally unique. I wish I could say it's simple, like 'flip a switch.' But it's not."
Stilwell was asked about Blizzard making a game made with Switch in mind first and foremost, but he was skeptical of the idea.
Leave a Reply