Learn about the differences between Rodea: The Sky Soldier on Wii U, 3DS, and Wii
Wii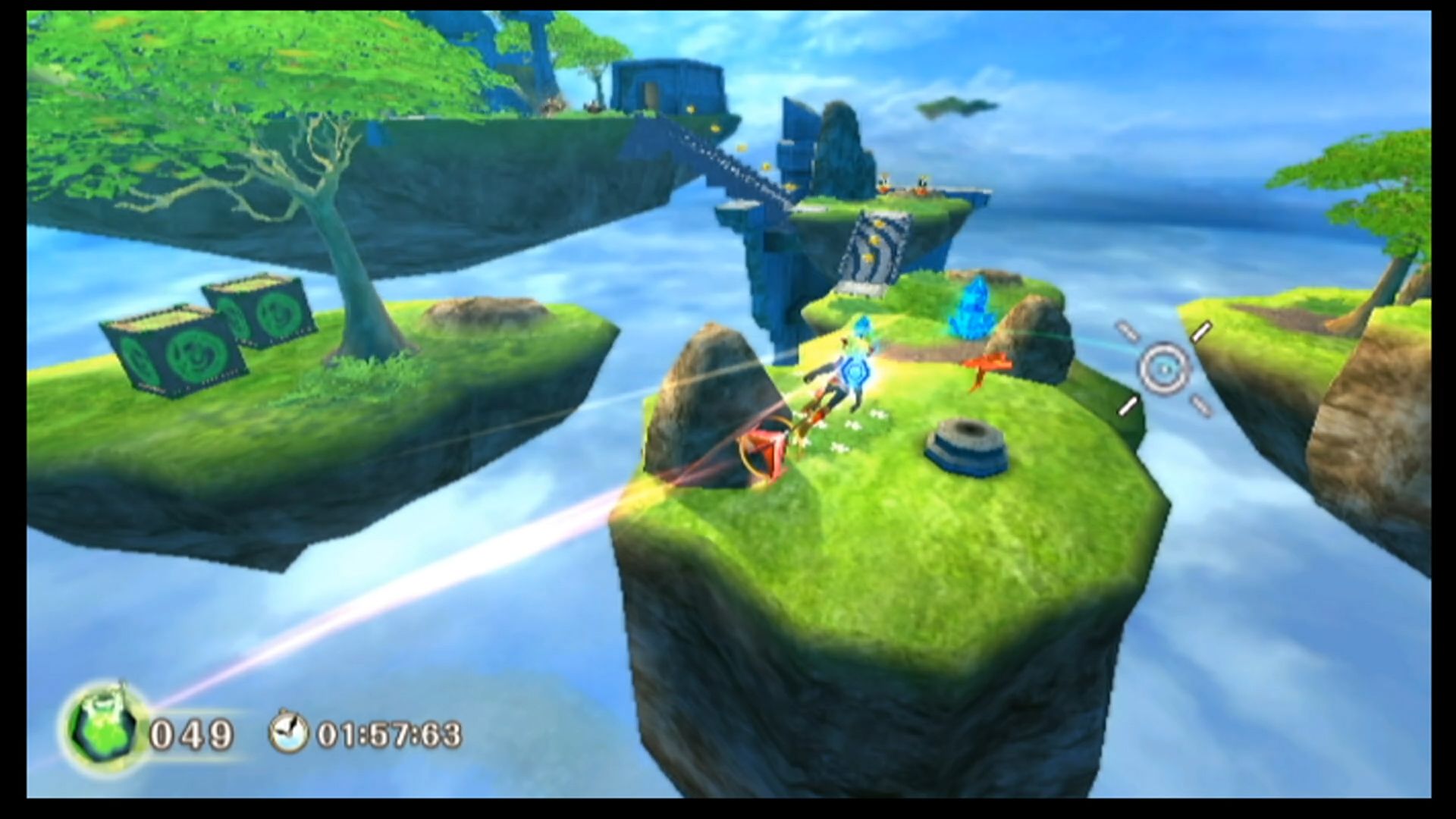 The Wii version of Rodea: The Sky Soldier is the one with the most differences out of the bunch. This was creator Yuji Naka's original vision for the game.
Players use the Wii Remote without the nunchuck. We also know that a Wii Remote Plus is not required. Aiming is done on the television screen with the Wiimote, and Rodea is launched with the "B" button. A Boost Attack can be performed with the "A" button. In order to move the camera, you'll need to move the cursor to an edge of the screen.
4Gamer feels that the Wii Remote controls are very comfortable and intuitive. However, your arm may get tired as a Remote is surprisingly heavy.
In terms of gameplay specifics, Gravity Energy isn't needed for flying in Rodea: The Sky Soldier for Wii. Instead, the flight distance is limited. The flight range is shorter than in the Wii U/3DS versions and thus targets are closer.
There is no character customization with machine parts in Rodea's Wii version. Players instead can obtain temporal boosts with items located around stages.
Rodea has three different power levels at a given time: power up, normal, or power down. Taking damage lowers the power level by one while getting an item boosts it by one notch. Each stage always begins with the normal power level.
Flight distance is shorter in the power down state and you can't use the Boost Attack. If you take damage while in the power down state, you lose one life. Flight distance is boosted in power up state and the Boost Attack is stronger. It's also worth mentioning that Rodea's hair color changes in the power up state.
---
So that's all on Rodea: The Sky Soldier for today! Hopefully this will help you understand how the title differs across Wii U, 3DS, and Wii. The title launches this fall in North America/Europe, and first print copies of the Wii U version at retail come packaged with the Wii release.
Leave a Reply