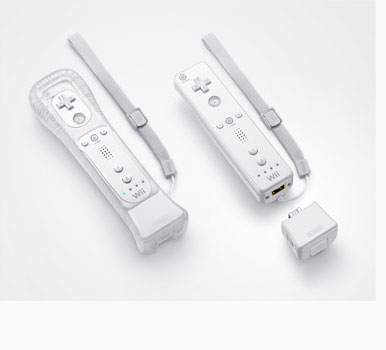 Nintendo's upcoming Wii MotionPlus accessory for the revolutionary Wii Remote controller again redefines game control, by more quickly and accurately reflecting motions in a 3-D space. The Wii MotionPlus accessory attaches to the end of the Wii Remote and, combined with the accelerometer and the sensor bar, allows for more comprehensive tracking of a player's arm position and orientation, providing players with an unmatched level of precision and immersion. Every slight movement players make with their wrist or arm is rendered identically in real time on the screen, providing a true 1:1 response in their game play. The Wii MotionPlus accessory reconfirms Nintendo's commitment to making games intuitive and accessible for everyone. Nintendo will reveal more details about the Wii MotionPlus accessory and other topics Tuesday morning at its E3 media briefing.

Enjoying a nice hot dog, tending to your flowers—not exactly the hallmarks of an adventurous lifestyle, right? Think again. This week's additions to the Wii™ Shop Channel feature action and excitement in unlikely settings, from super-charged eating contests to a greenhouse that's been invaded by a certain world-famous ape. We've also thrown in a classic scrolling actioner for those who prefer a more familiar brand of fist-flying combat. For WiiWare™ lovers and Virtual Console™ devotees alike, it's a great week to get some unexpected kicks.Nintendo adds new and classic games to the Wii Shop Channel at 9 a.m. Pacific time every Monday. Wii owners with a high-speed Internet connection can redeem Wii Points™ to download the games. Wii Points can be purchased in the Wii Shop Channel or at retail outlets. This week's new games are: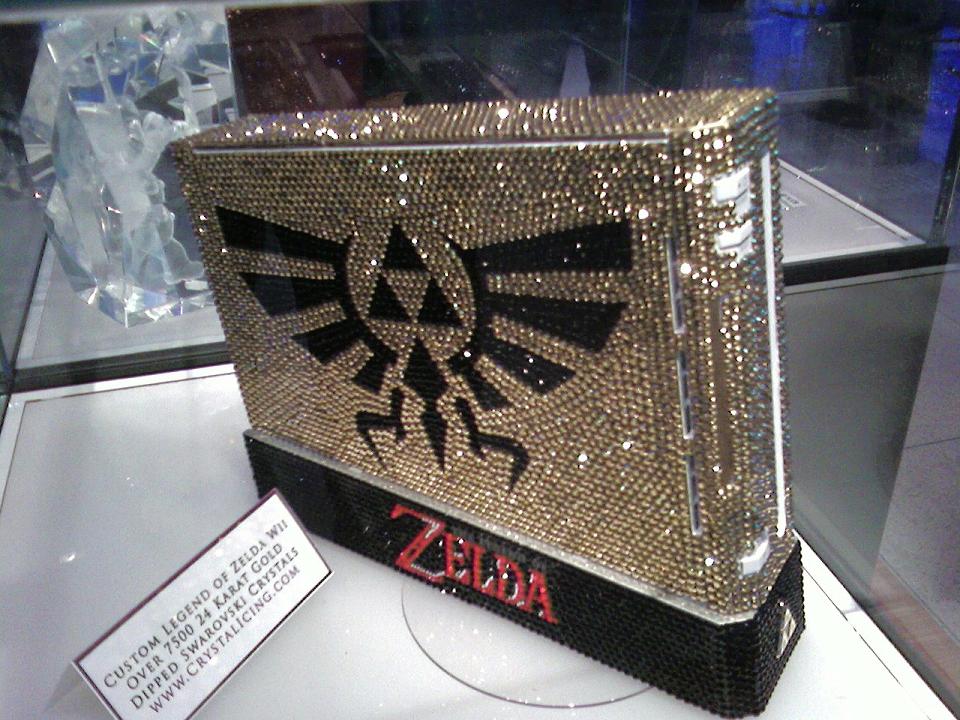 "I've played a Nintendo Wii. I don't see it as a competitor. It's more of an expensive niche game device. We're selling a lot of PlayStation 3s now and it's still the best way to buy a Blu-ray player."- Sony boss Howard Stringer
The Wii may not have the most advanced and up-to-date technology, but it's still the cheapest console out there. Also, even though the Wii has its flaws, it's still the cheapest available on the market.

– Online functionality improved compared to last FIFA, but there isn't anything that'll blow you away
– Fact: A minuscule 2% of FIFA 08 owners tried out online
– Be A Pro Camera mode is in the game
– Gameplay comparable to Winning Eleven Wii
– All-Play control, advance control, GCN control methods
– There is a 8 vs 8 Footii Mode plays which plays faster, still uses the regular Wii controls

Best Buy
– Space Chimps (Wii) – $39.99, downloadable space suit & $5 Concession Cash
Circuit City
– Free Athlon College Football Magazine with purchase of NCAA Football 09
– Space Chimps (Wii) – $5 concession cash
– We Love Golf! (Wii) – Free mini golf bag for Wii controller with purchase
Target
Free 8 Pack of Coke Zero with purchase of a copy of NCAA Football 09

I must admit…Mushroom Men is turning out to look like one of the better third-party offerings on the Wii.

This comes from a job posting over at EA…
"Come join the team that created BOOM BLOX, here at Electronic Arts Los Angeles!…[We're] creating accessible, quick-to-the-fun games for all ages on the Nintendo Wii…Interest or experience with physics gameplay a plus!"
Even though Boom Blox has not exactly been the sales gem EA had probably hoped for, the Boom Blox team will continue work on the Wii. We could see Boom Blox 2 (based on the "physics" part of the job description), or something entirely new.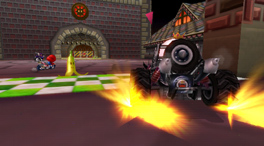 Nintendo is continuing with the Mario Kart Wii tournaments, this time dealing with the Twilight House. Although the map isn't original (it's one of the battle maps), certain areas of the level are blocked off…And keep in mind, this is with 12 player insanity. The tournament will start on July 15 and end July 25.