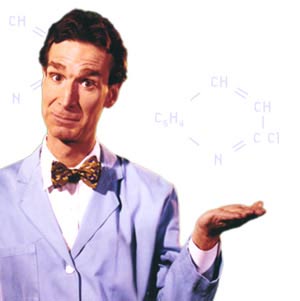 Man, Bill Nye? I never thought I'd hear about this guy again. Some of you may remember the popular TV show from a few years back. Bill Nye is being revived with a new game for the Wii. Similar to the leaked information yesterday, this news comes from the same source.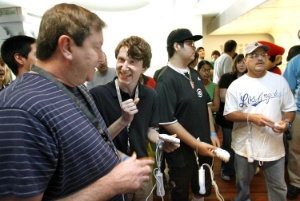 Over 35 parent/child pairs entered, but only two could emerge victorious. Michael,15, and his father, Dennis defeated all in the Super
Smash Bros.® Brawl Wii Father's Day Tournament on June 15 at the Nintendo World store in New York. The pair won one Wii™ system, one copy of Super Smash Bros. Brawl and a commemorative trophy.

Contenders at the bracket-style Father's Day Tournament competed in battles pitting two teams of two players against one another in a brawl to see who would be the last ones standing.

Dennis Tighe and son Michael beat out more than 35 parent/child teams competing in this action-packed fighting game, which features a multitude of Nintendo characters, from Mario™ to Link™ to Pikachu®…to Solid Snake and Sonic the Hedgehog. The game, which has sold more than 3 million in the United States alone, includes new moves, new options and online multiplayer battles.
Source: Nintendo PR email
This week's additions to the Wii™ Shop Channel will have players setting their sights on a wild variety of targets. From solid walls to wriggling fish to fierce samurai warriors, you'll face plenty of fresh and unusual challenges as you master these distinctive games, each featuring an inventive twist on a proven formula. You'll also notice the ongoing expansion of both WiiWare™ and Virtual Console™ offerings, bringing you the best of what's new along with classic titles that hold fond memories.

Nintendo adds new and classic games to the Wii Shop Channel at 9 a.m. Pacific time every Monday. Wii™ owners with a high-speed Internet connection can redeem Wii Points™ to download the games. Wii Points can be purchased in the Wii Shop Channel or at retail outlets. This week's new games are: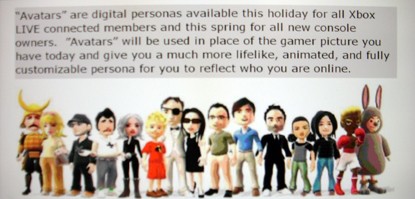 Speculation has been ongoing the past few months concerning Mii-like characters for the Xbox 360. An enormous leak has been discovered on Intellisponse's website, however, which seems to point to actual evidence that such characters are in the works for Xbox LIVE. The new characters are supposedly called Avatars and are a more realistic representation of people than Miis. Nothing is confirmed at this point, but this is definitely a clear piece of possible evidence that the Avatars are the real deal.
Best Buy
Cars: Mater-National (DS) – $14.99
Circuit City
$5 off on all Wii Fit accessories

Target
Madagascar (GBA) – $9.99
Drill Dozer (GBA) – $9.99
Wiffle Ball (DS) – $9.99
Original Frisbee Disc Sports: Ultimate & Golf (DS) – $9.99
Strawberry Shortcake: Strawberry Land Games (DS) – $14.99
X-Men: The Official Game (GBA) – $14.99
World Series Of Poker 2008 (DS) – $14.99
M & M's Break 'Em (DS) – $14.99
Game Party (Wii) – $19.99
AMF Bowling: Pinbusters (Wii) – $19.99
Chicken Shoot (Wii) – $19.99
Cooking Mama (DS) – $19.99
Tranformers: Autobots (DS) – $19.99
Star Wars II: The Original Trilogy (DS) – $19.99
Super Smash Brothers Brawl – 93
Lego Indiana Jones – 80
Soul Bubbles – 79
Dementium – 80
Top Spin 3 – 60
We Love Golf – 77
Big Beach Sports – 59
Speed Racer – 49
Iron Man – 41
Doodle Hex – 77
River King – 44
Pokemon Mystery Dungeon Explorers – 45
Yume Neko DS – 70
Drone Tactics – 65
Dungeon of Windaria – 55
Looney Tunes Cartoon Concerto – 69
Guru Guru – 62
Heracles No Eikou – 64
Street Football – 12
Pro Yakyuu Team O – ??
That's OT – 66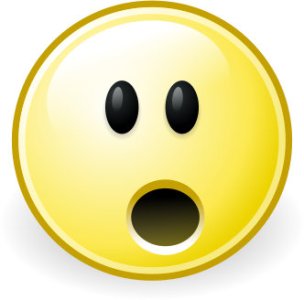 Capcom has two secret projects under its rug, waiting to be presented at E3. There's a very good chance that one of the titles will be Mega Man 9, but the other is an unannounced Wii project. In the latest issue of NGamer, a terse and mysterious quote by the magazine provides insight into an upcoming Capcom title for the Wii.
"There's a bullet with our name on it if we speak of their ultra top secret Wii title (a surprising take on a next-gen favourite), so we'll stick to the safer, though still intruiging, Spyborgs."
Reident Evil? Street Figher IV? Who knows, but there's a strong possibility Capcom is cooking up something great.