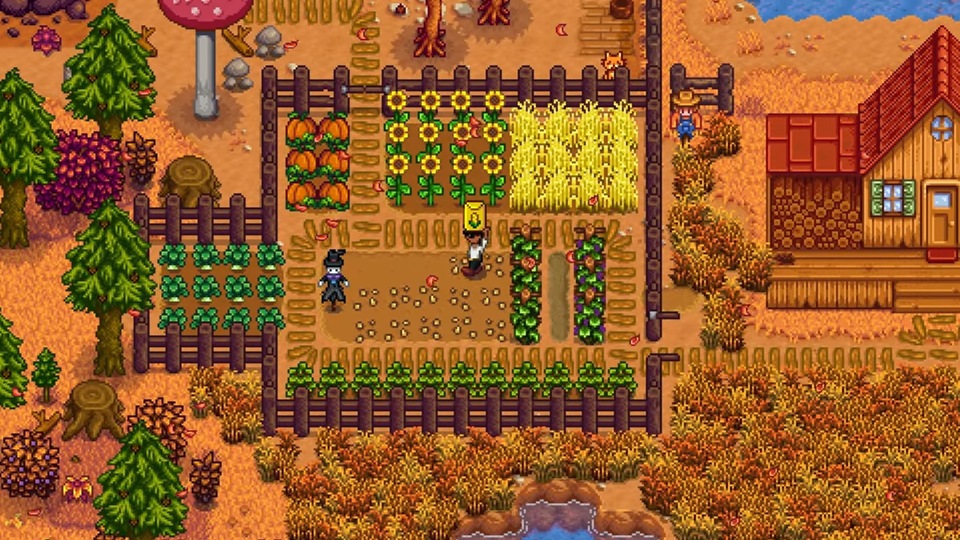 Stardew Valley finally launched on Switch yesterday. It seems to be going over well, but players have encountered a few issues.
Fortunately, Chucklefish is already planning a patch. The full details regarding what will be addressed can be found below.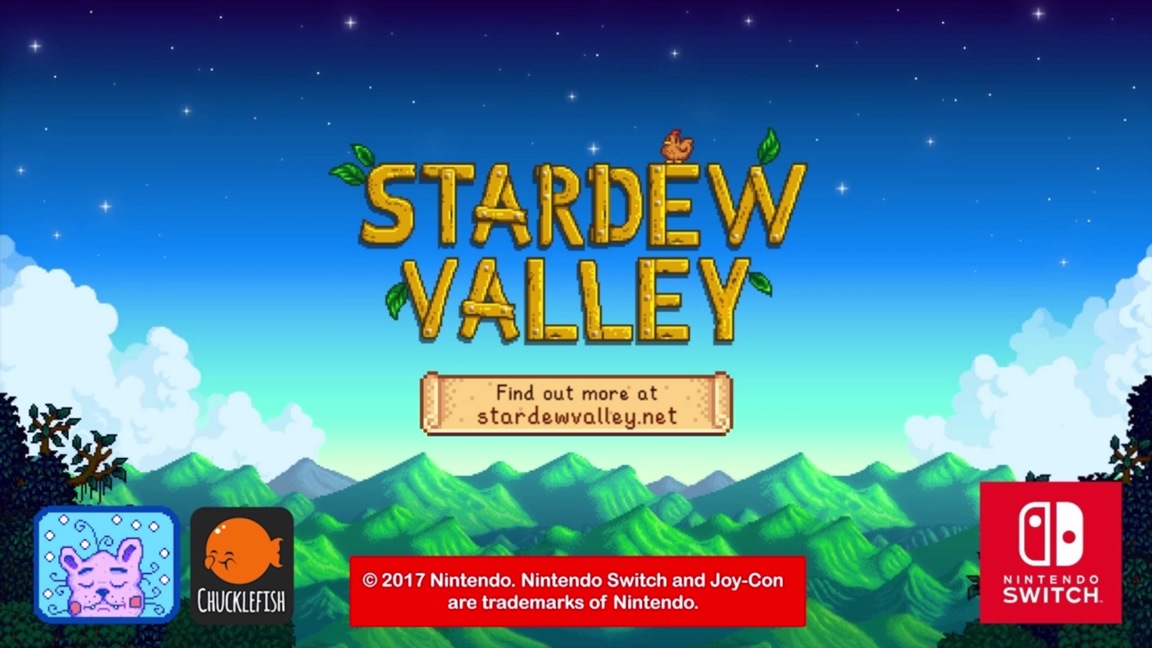 GameXplain just wrapped up a live stream in which the Switch version of Stardew Valley was showcased. View the full archive below containing an hour of footage.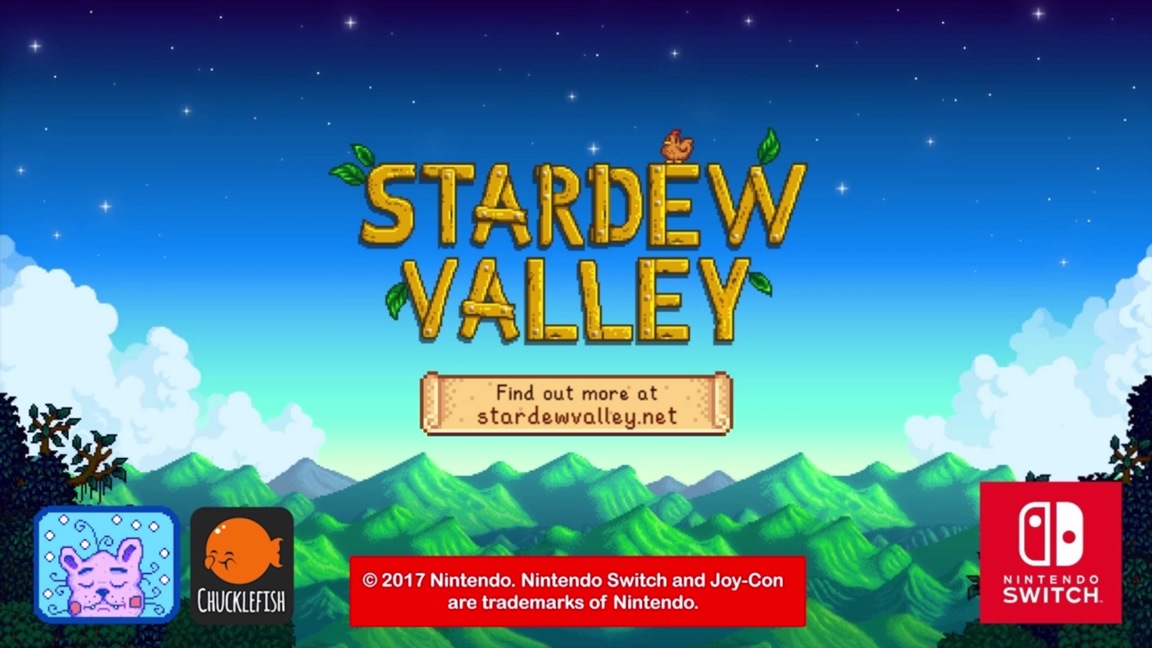 Stardew Valley finally has a release date on Switch. Announced today, the game arrives on the eShop later this week. Chucklefish will be handling publishing on October 5.
Nintendo quickly followed up on the news by adding a listing for Stardew Valley to the eShop in Europe. Thanks to that, we now know how much space it'll take up. Stardew Valley requires 880MB on Switch.
We've also included a trailer for Stardew Valley below. It seems to be the original launch trailer but with Switch branding. We imagine some of you may have never seen it though, and it'll get you ready for this week's release.
Source: Switch eShop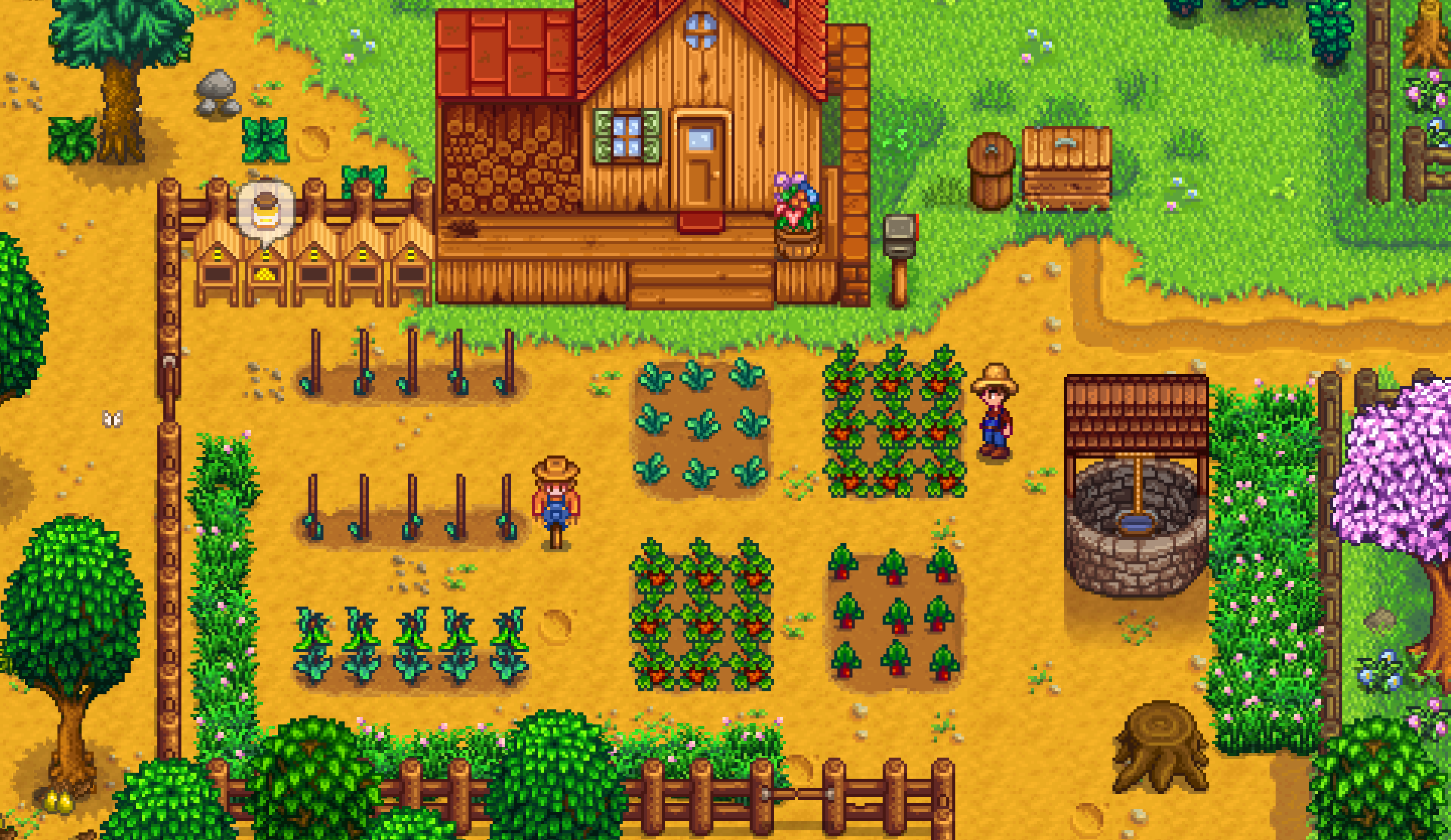 Stardew Valley is coming to Switch on October 5, Chucklefish and ConcernedApe have announced. The news applies to both North America and Europe.
Pricing for Stardew Valley will be set at $14.99.
Here's the news straight from ConcernedApe: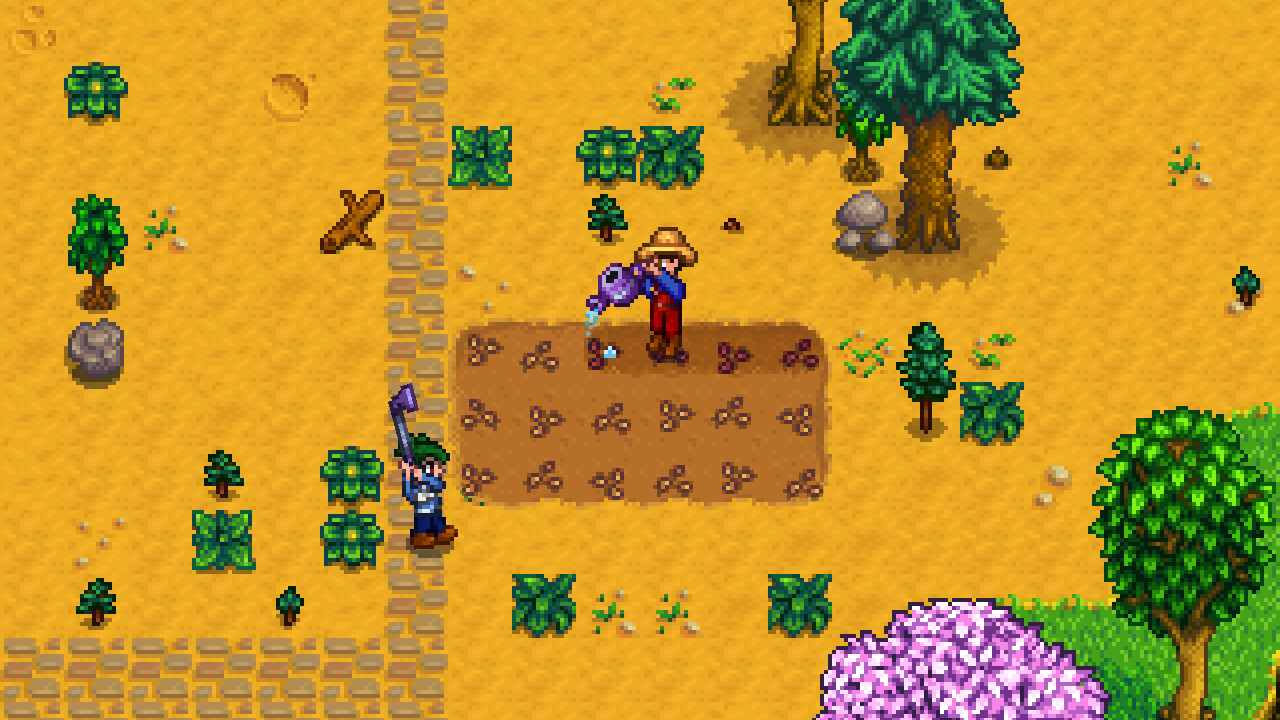 A new blog post hit the official Stardew Valley site explaining what's in store for multiplayer. As was announced earlier this year, Switch will be the first console to be receiving the new functionality.
When you begin Stardew Valley, you'll be able to build up to three cabins on your farm that can be inhabited by a farmhand controlled by friends. Farmhands can farm, mine, fight, fish, forage, marry NPCs, and take part in festivals. Players will also have separate inventories. When a friend isn't online, inventory management is done through a chest in their cabinet.
It also seems that player-to-player marriage will be possible. Rather than using the mermaid pendant, "an alternative method that requires a similar amount of effort to wooing an NPC" is planned instead.
The full post on multiplayer in Stardew Valley is below.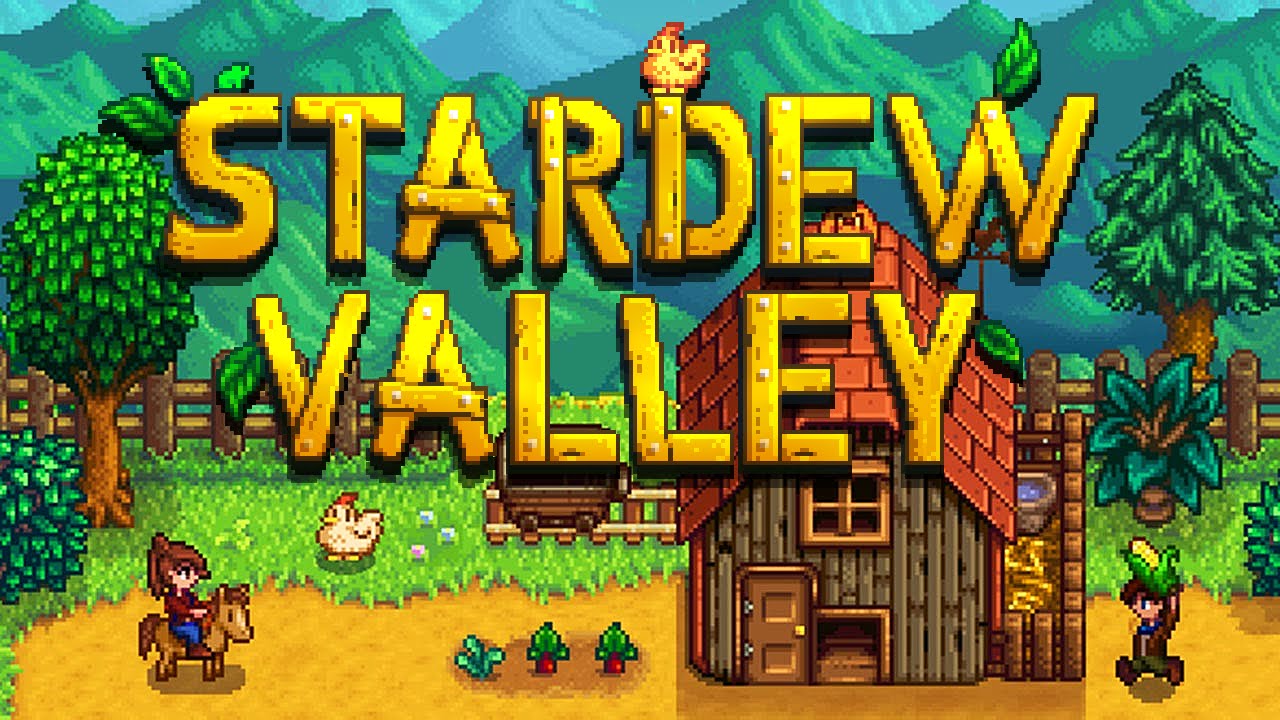 Stardew Valley will be coming to Switch sometime in the near future. When it's ready, it could be getting a special physical edition. CDON, a Swedish retailer, is listing Stardew Valley Collector's Edition for Switch.
505 Games published the Stardew Valley: Collector's Edition on other platforms earlier this year. It features a copy of the game, a disc featuring the Collector's Edition Soundtrack with 33 hand-picked tracks, fold-out map of Stardew Valley, and a Mini-Guidebook created by the artist and author of the full guidebook, Kari Fry.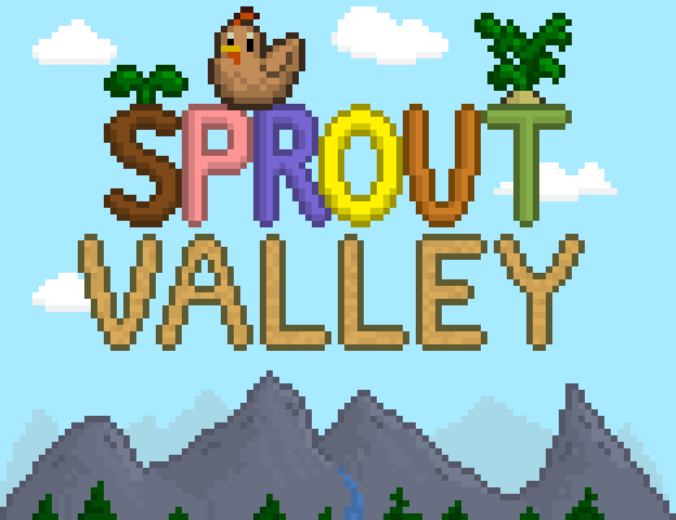 Stardew Valley just celebrated its first anniversary yesterday. In honor of the event, ConcernedApe issued a blog post looking back on the game's lengthy development.
At one point, Stardew Valley was actually known as "Sprout Valley". ConcernedApe also shared various screenshots from early development. While the core ideas were in place way back in 2012, much was changed and added.
"I ended up re-doing nearly all the art several times. I redid the vasty majority of the soundtrack. I expanded the NPC's way beyond anything you'd see in the 2012 version. I made the map way bigger and more detailed. I added JojaMart and the Community Center. I added tons of items. I totally changed the crafting system and the mines."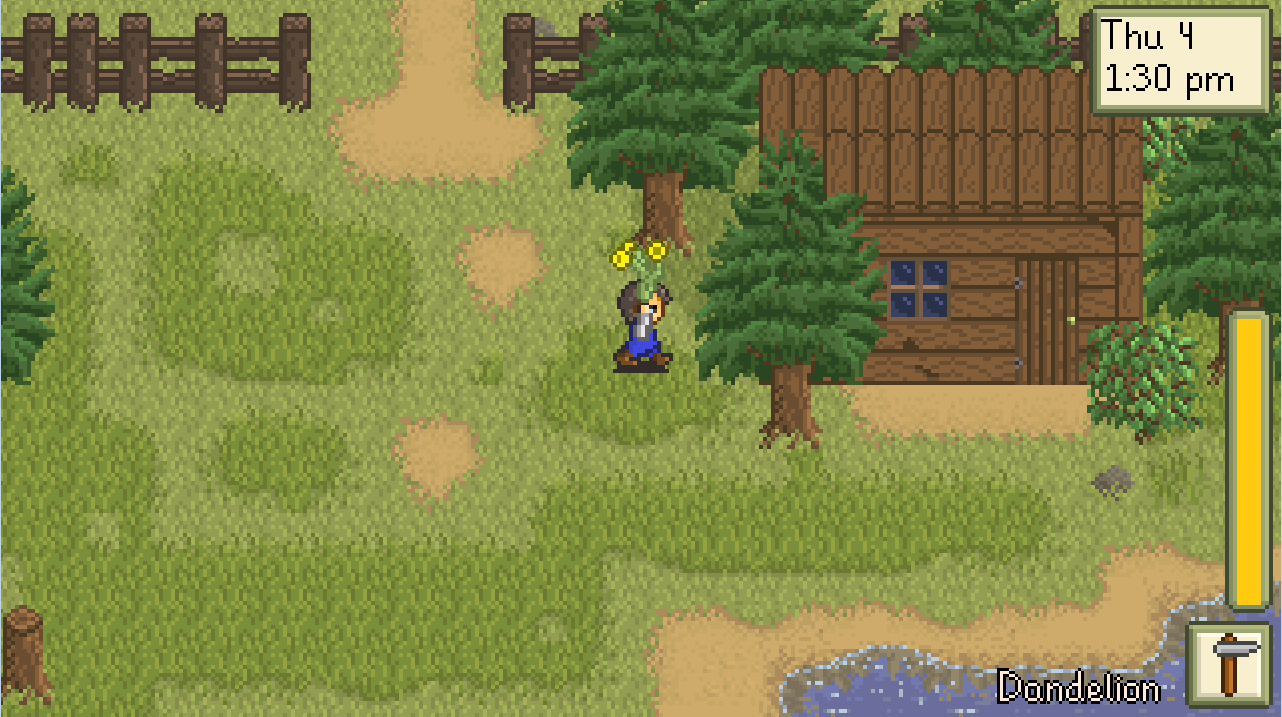 There's plenty more about Stardew Valley's development here. Look for the game on Switch later this year.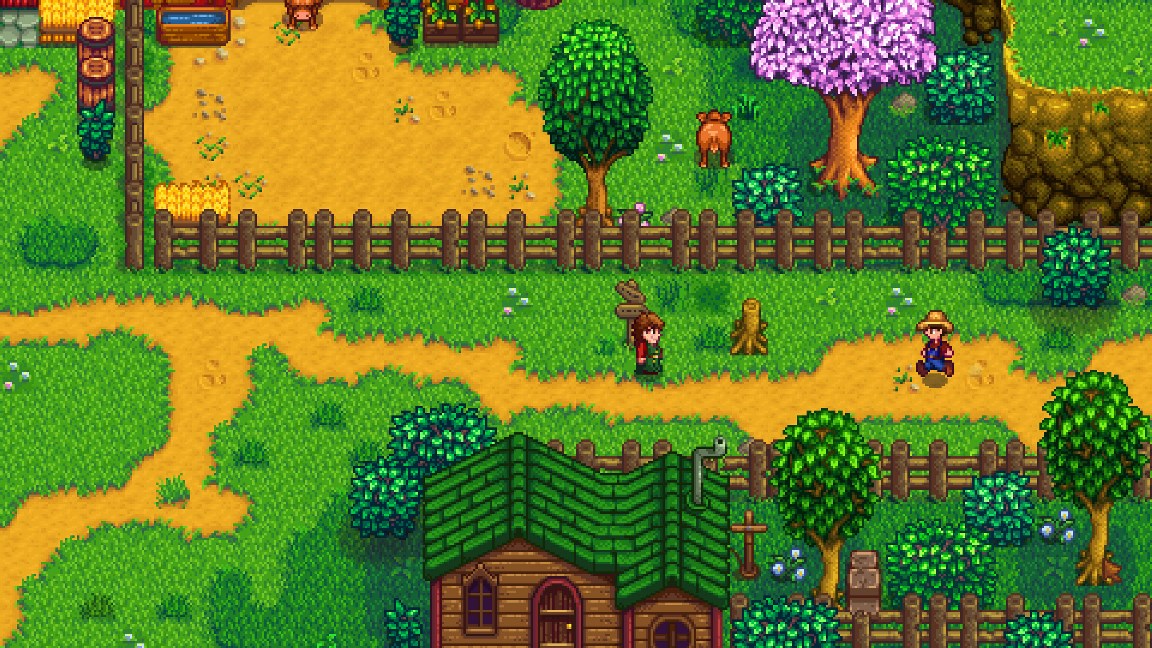 Towards the end of November, ConcernedApe said that Stardew Valley had been cancelled on Wii U in favor of a Switch version. The developer provided a status update on the situation today.
Unfortunately, Stardew Valley won't be on Switch at launch. But that being said, it should be out later this year.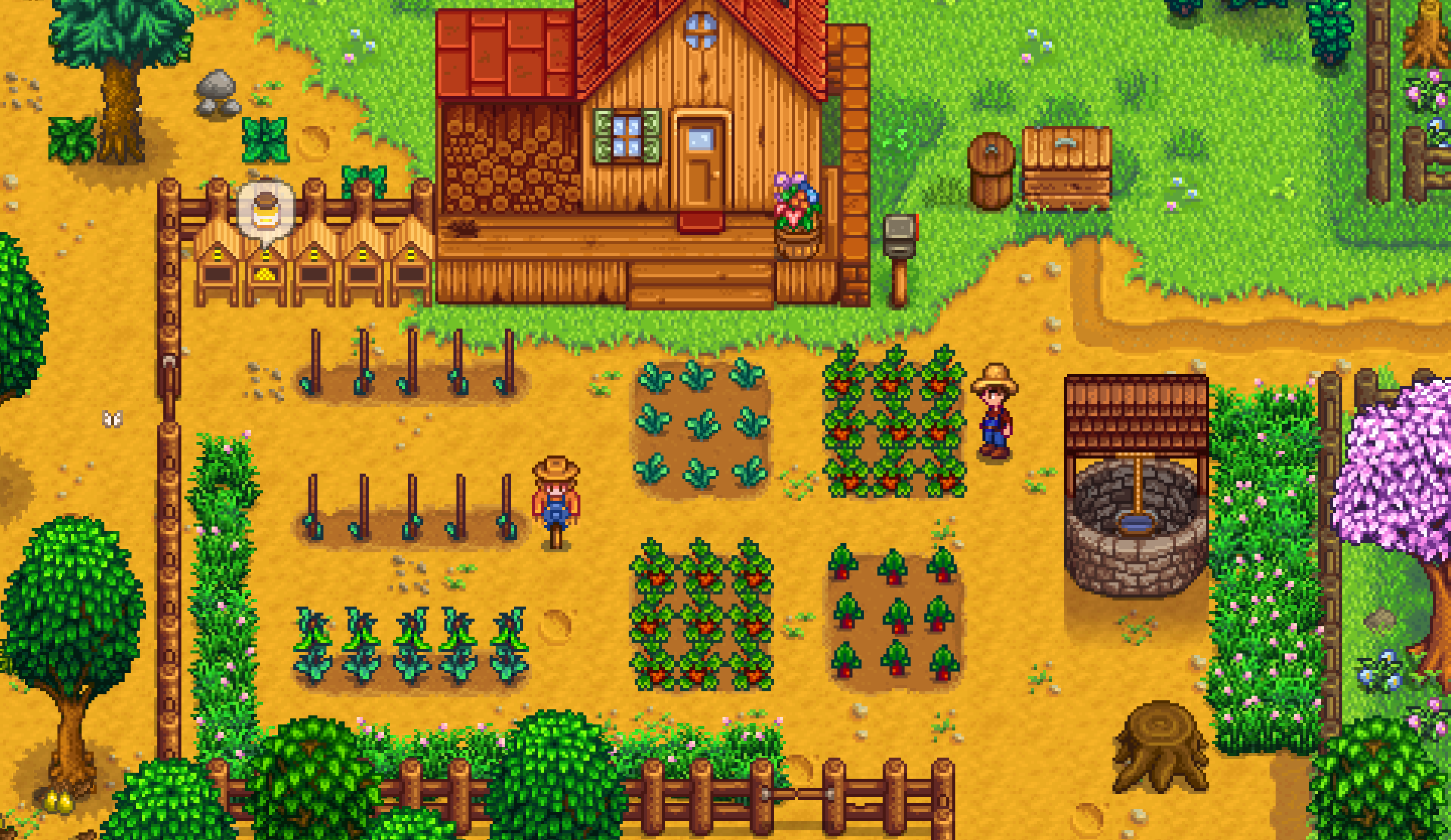 ConcernedApe announced Stardew Valley for Wii U this past summer. Unfortunately, the developer has now said that it's been canned for Nintendo's current console.
Not all hope is lost. In the same post that details the situation surrounding Wii U, ConcernedApe also said that the team decided to "shift our development efforts to creating a version for Nintendo Switch." It was further, "I do want to emphasize that I am absolutely committed to seeing Stardew Valley on Nintendo platforms".
Here's the full word from ConcernedApe:
"Stardew Valley will not be coming to the Wii U, however. Looking at Wii U and the current gaming landscape, we made the difficult choice to shift our development efforts to creating a version for Nintendo Switch. I am really looking forward to the Switch, and I believe that the Switch's unique capabilities could create some exciting opportunities for Stardew Valley. I do want to emphasize that I am absolutely committed to seeing Stardew Valley on Nintendo platforms, and I really do appreciate your support and understanding in this."
And the latest trailer: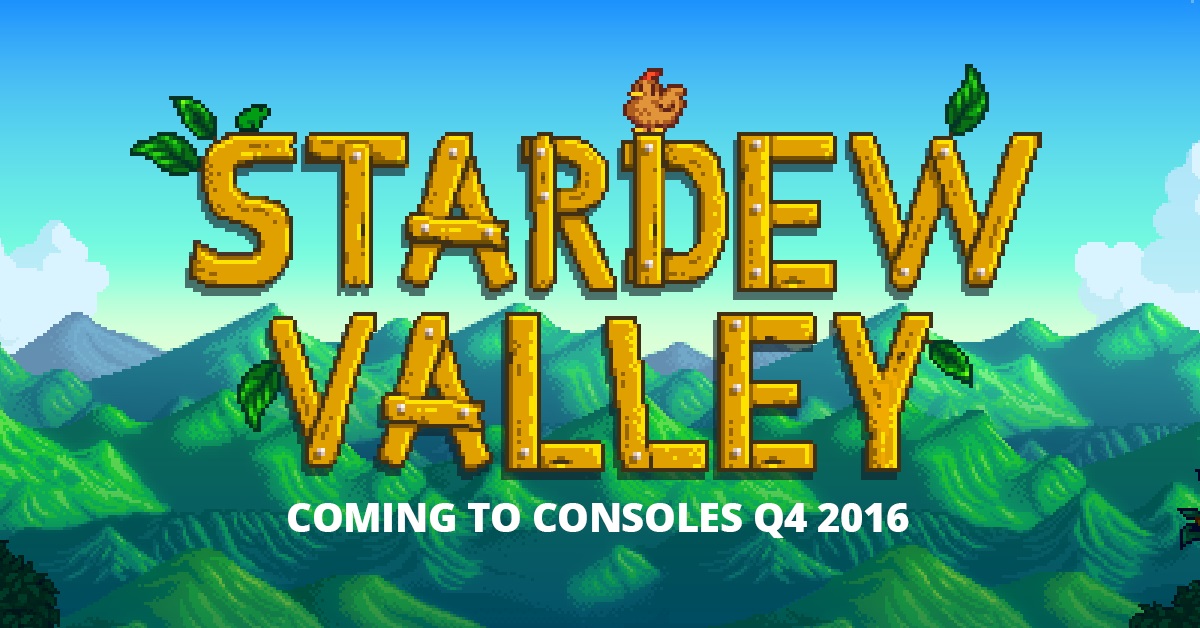 The popular indie farming game Stardew Valley is making its way to consoles, including Wii U. ConcernedApe has revealed that we'll be seeing it on the eShop in Q4 2016. Chucklefish and Sickhead Games are assisting with the port.
In its announcement post, ConcernedApe mentioned "the possibility of utilizing special console features like the Wii U's second screen".
For those who haven't heard of Stardew Valley previously, the trailer below should give you a good idea as to what it's about.