Nintendo is working with Level-5 to bring Fantasy Life to the west. The localization is based on the second (and newest) Japanese version, "Fantasy Life Link".
Nintendo announced yesterday that Fantasy Life players in the west will be able to purchase "Origin Island" DLC, which is described as follows:
The mysterious island will mainly consist of forests, plains and beaches that will be great for fishing. It will also include a giant tower that reaches the sky, which Level-5 will be showing off on their next update.
Here's the thing: Origin Island appears to be cut from the Fantasy Life Link's main release. Nintendo and Level-5 are including the online multiplayer from Link, but everything else is being sold as day-one DLC in North America and Europe.
Some will likely view this in two ways. There will be those who are upset by the fact that the content already available in Link will only be available through paid DLC overseas. But on the other hand, some may be pleased with the fact that we're getting Fantasy Life in the first place, and we will be able to access the extra "Link" content. In Japan, Level-5 did offer owners of the original Fantasy Life to upgrade for a lower price.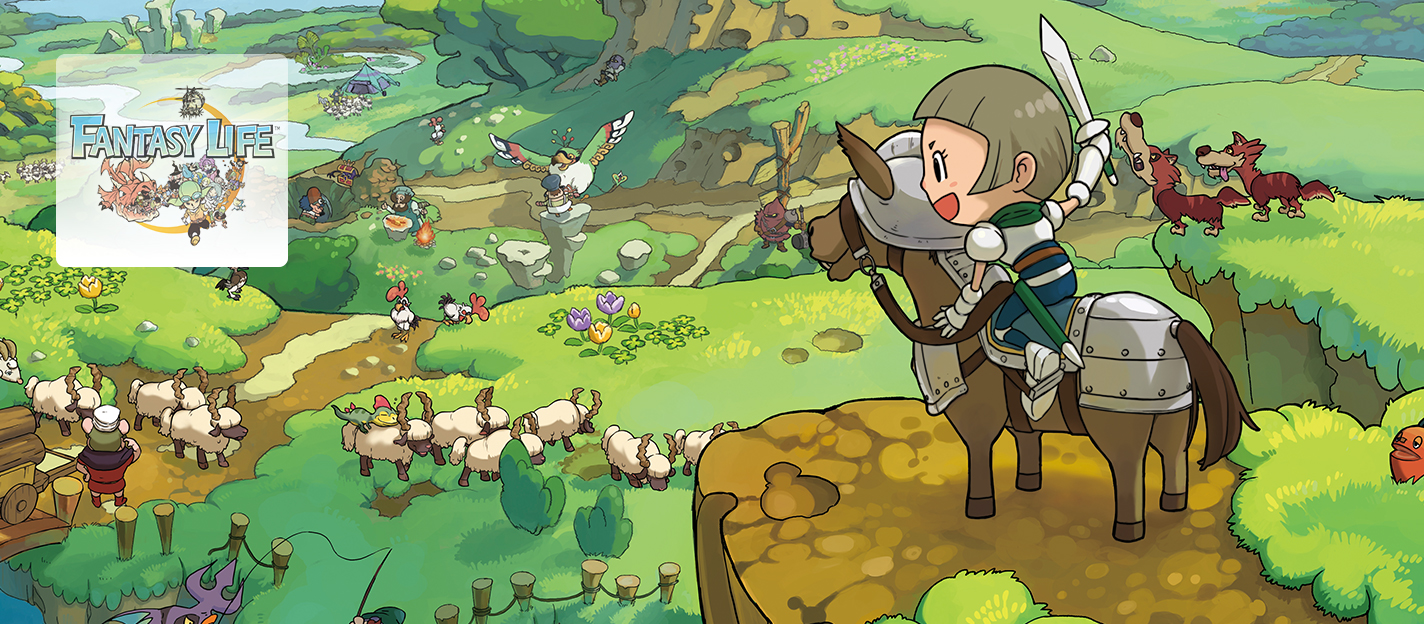 Nintendo has opened the North American teaser site for Fantasy Life. It'll be a little while longer before the full thing goes live, but you can find a few screenshots and a trailer for now. The official page is located here.