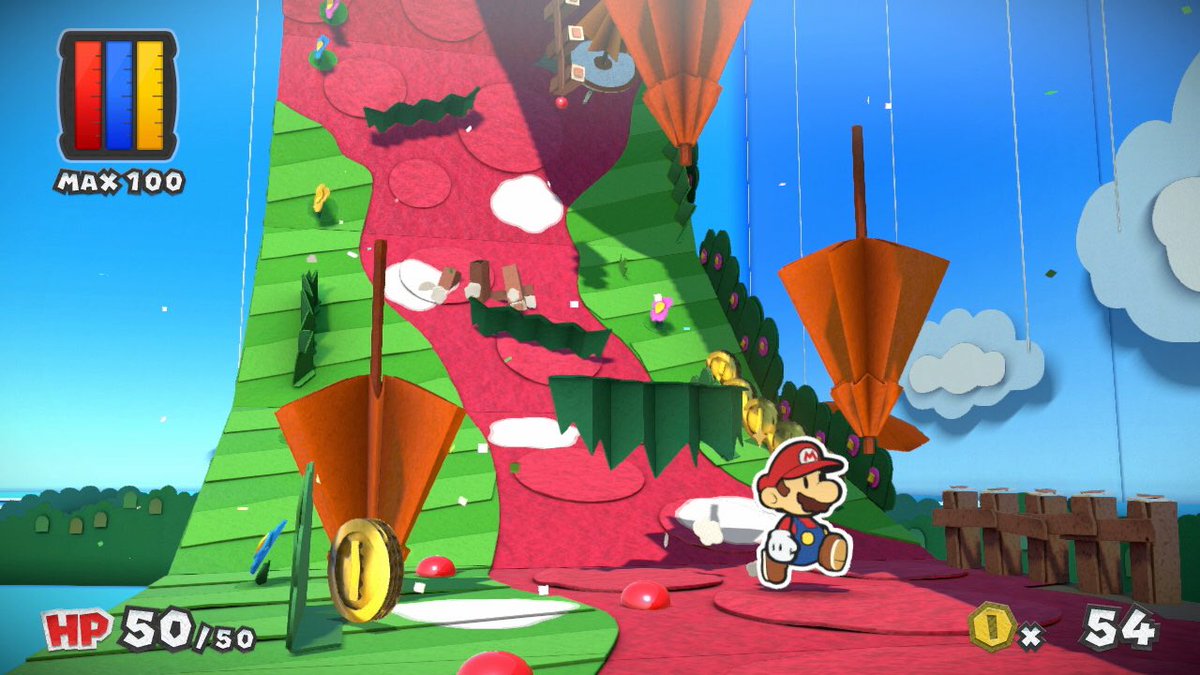 Paper Mario: Color Splash was featured on Nintendo's stage at Hyper Japan Festival just a short while ago. We have the recording in full below.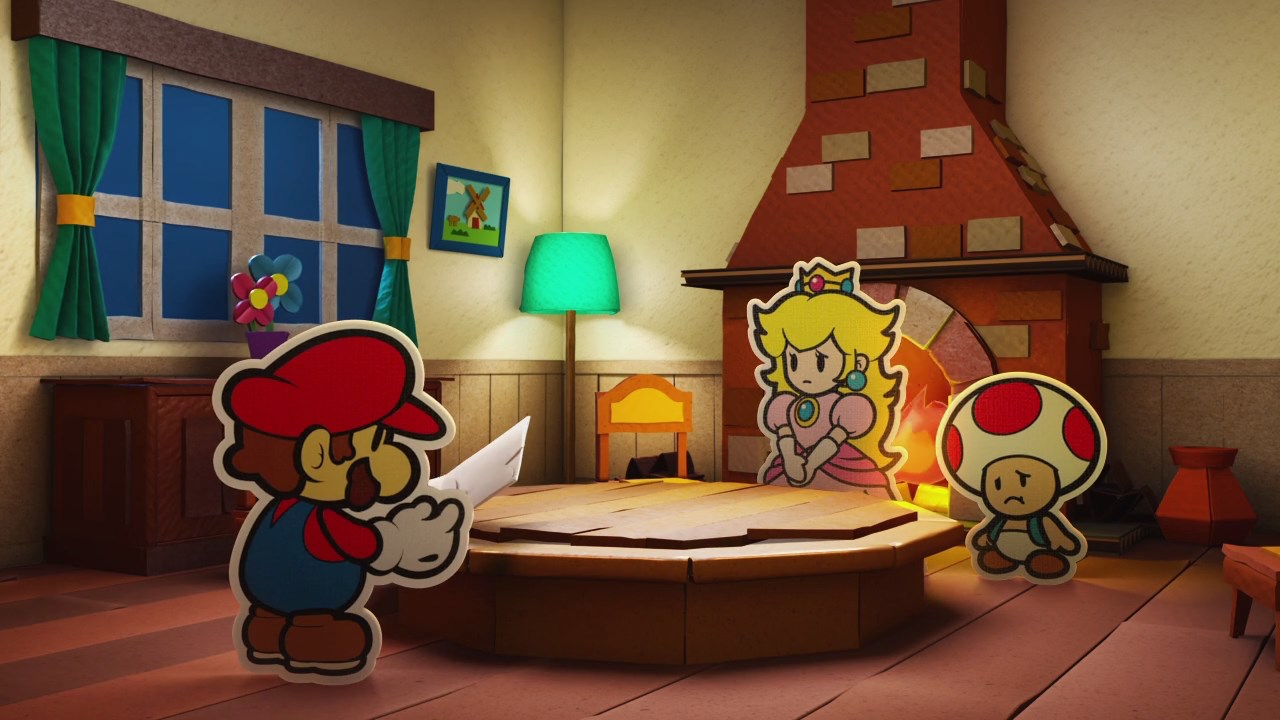 In E3 interviews, Paper Mario: Color Splash producer Risa Tabata has stressed the importance of story in this new title. That's something Intelligent Systems is focusing on quite a bit, including the humor. Tabata also told Eurogamer that once you've completed the story, "you'll probably cry."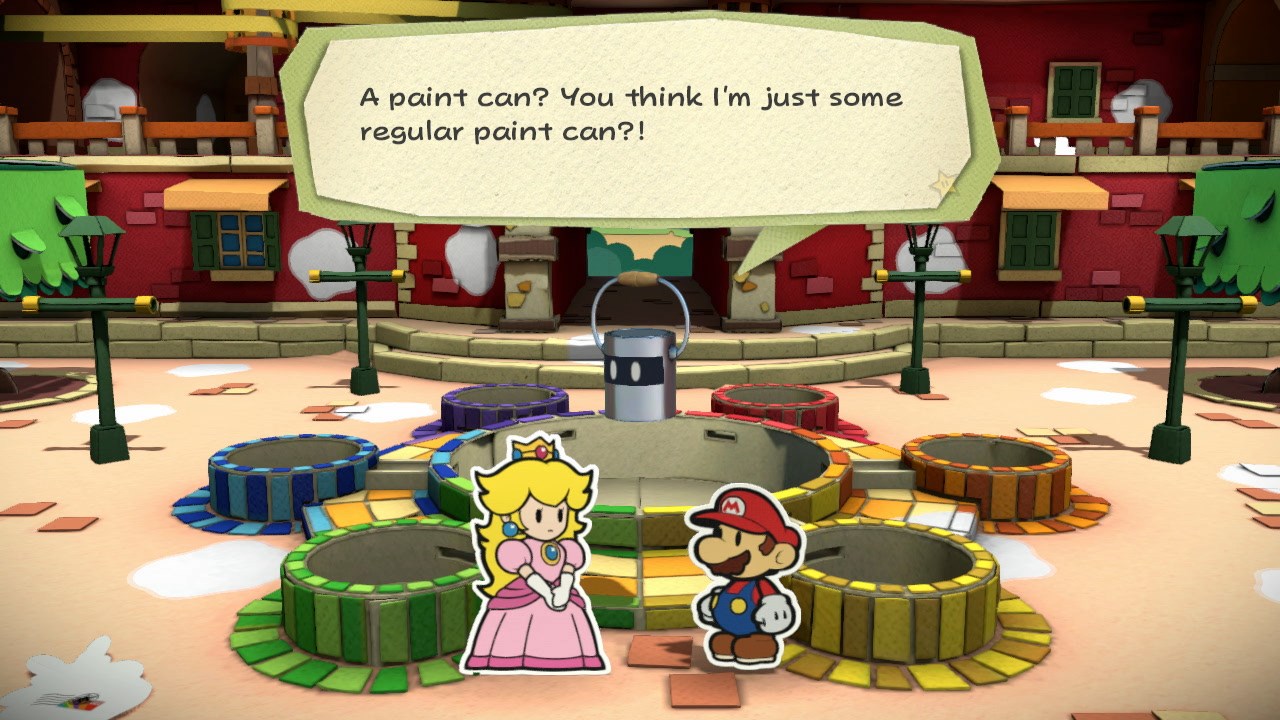 The game may also have more story than Sticker Star, a game that was seemingly stripped of its narrative by generally beloved Nintendo design guru Shigeru Miyamoto, who other Nintendo developers said had suggested that game be as story-light as possible. Reminded of that comment, Tabata said,
At E3, Kotaku spoke with Nintendo producer Risa Tabata about Paper Mario: Color Splash. When the topic of story came up and how much plot the game will feature compared to Sticker Star, she said:
"This time we have–I don't know if I want to say a proper story–but we have a story (laughs). It starts from kind of mysterious opening.. You're not sure what is going on, and as you go through the story, you'll realize, oh this is what happens. And there's a lot of interesting stuff that happens with you and Huey."
Tabata also said that Color Splash lets players carry 99 cards. That's "a bit more than Sticker Star", where you were more limited with the number of stickers that could be held. And as a response to criticism from the last game: "to make it a lot easier this time, we've put a lot of hints in the game." Hints are optional, and will be shared by asking partner character Huey (the paint can) for advice.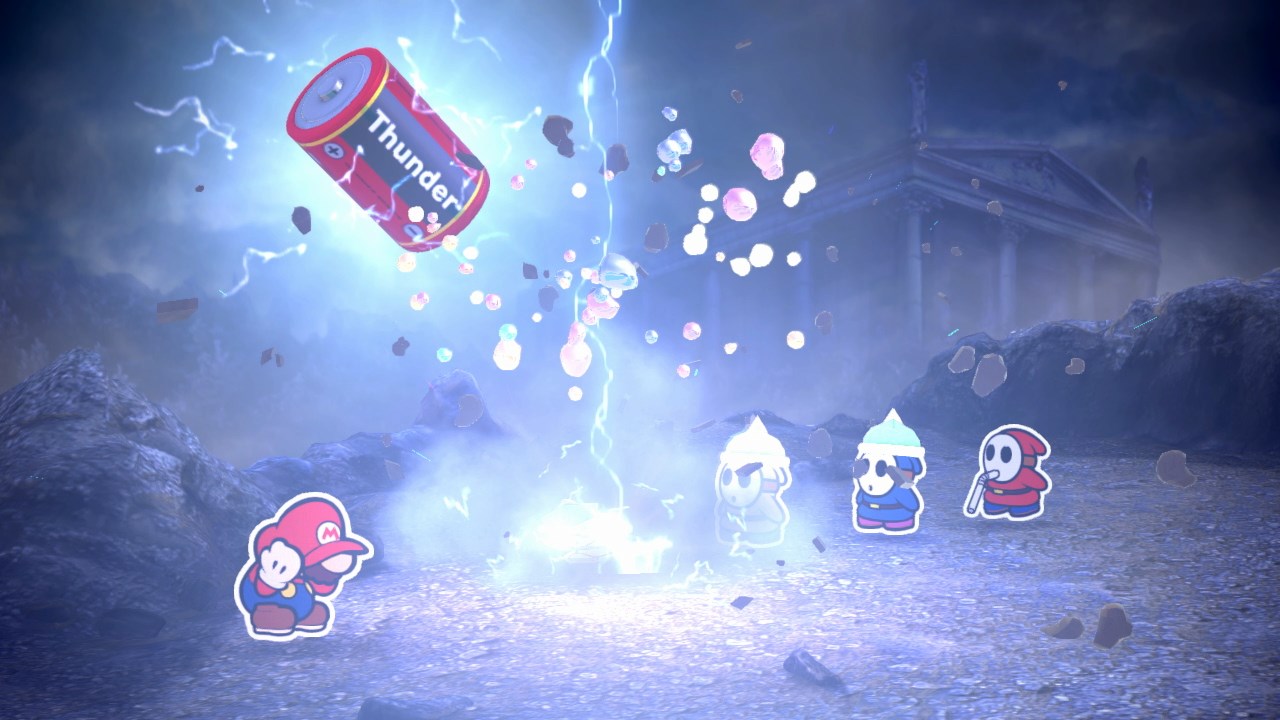 The folks at Gamexplain interviewed Paper Mario: Color Splash co-producer Risa Tabata about the game. You can watch the full interview below, but we've also highlighted some of the more notable bits of information.
-Idea for the game started formulating right after Sticker Star was released
-Based ideas around the Wii U
-Completing the story should be around 30 hours, but completing everything in the game would be much longer
-There will be control options to allow for using buttons rather than the touchscreen
-No special Miiverse functions (outside of regular sharing screenshots and posting)
-Not including RPG elements because the Mario and Luigi games already cover the RPG genre
-Defeating enemies will drop item that lets you increase your maximum paint capacity
-Open to making an HD remaster of a Paper Mario game if they hear enough demand
-Want to figure out different paper-based themes for making future games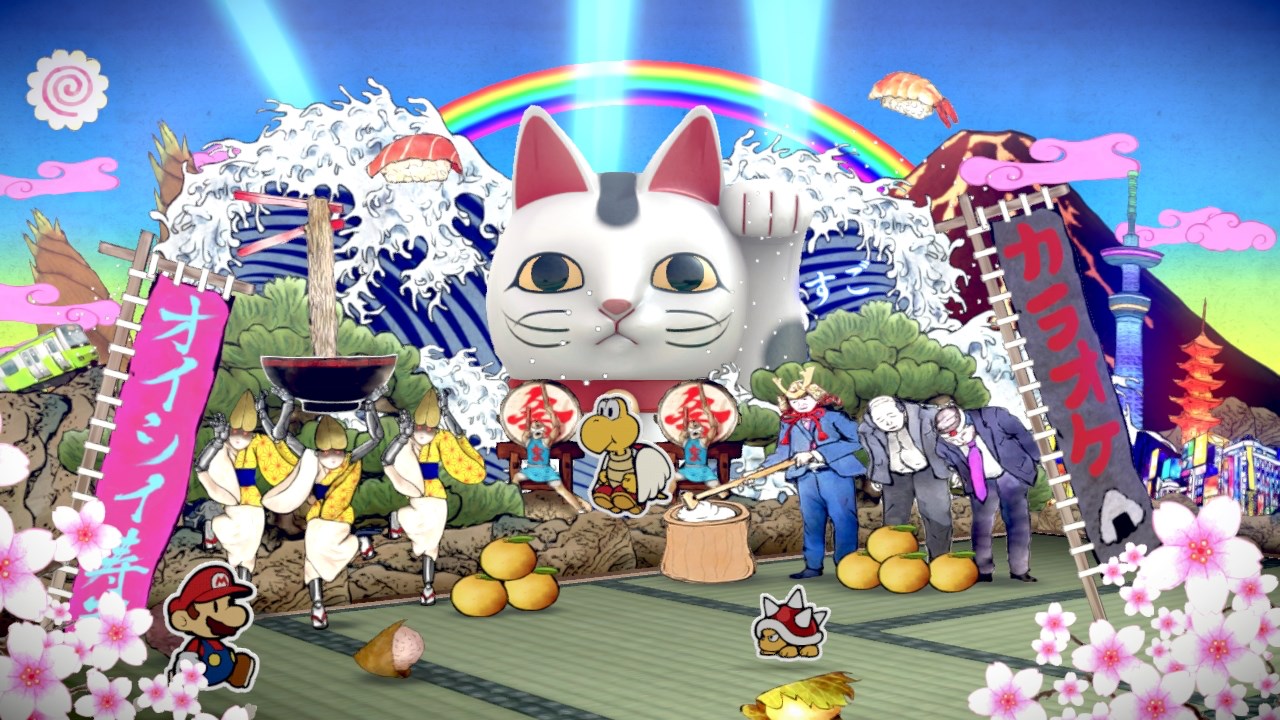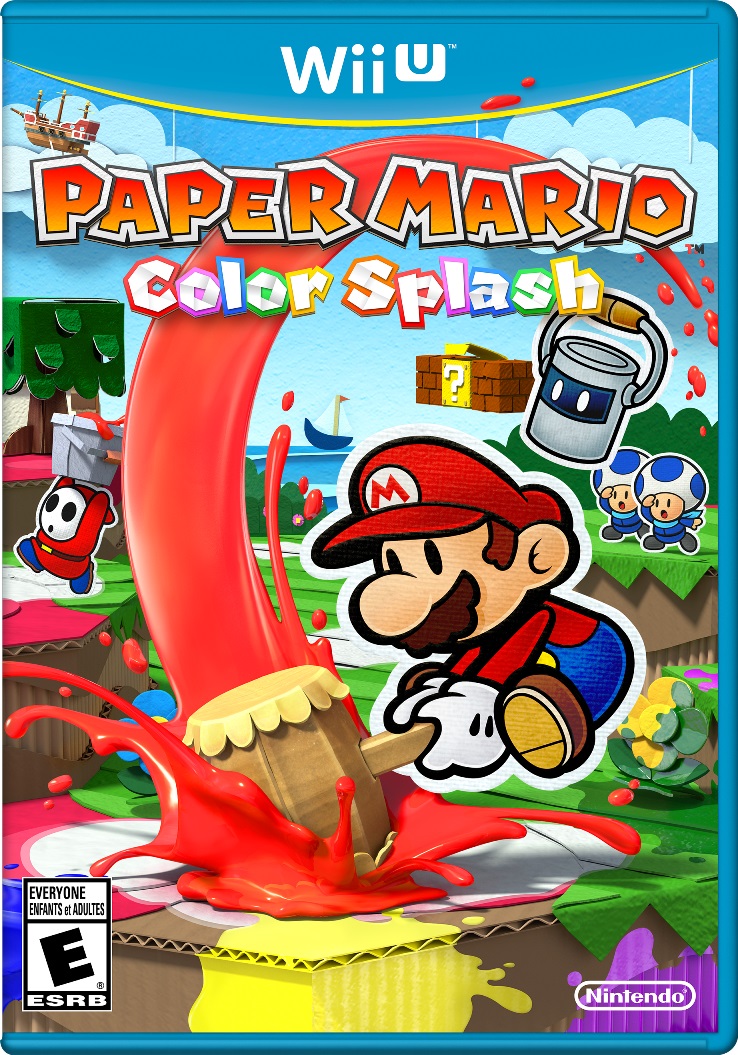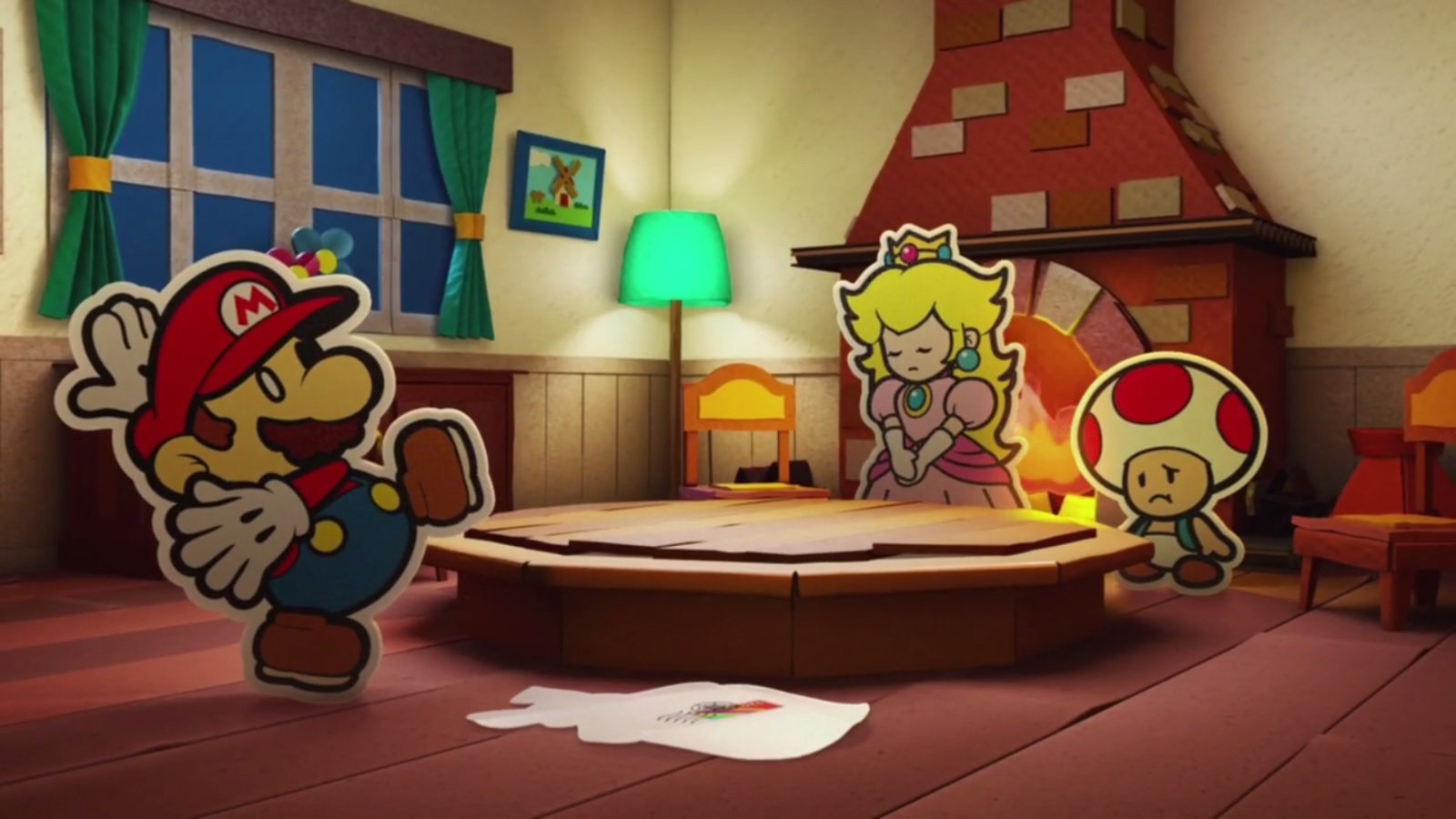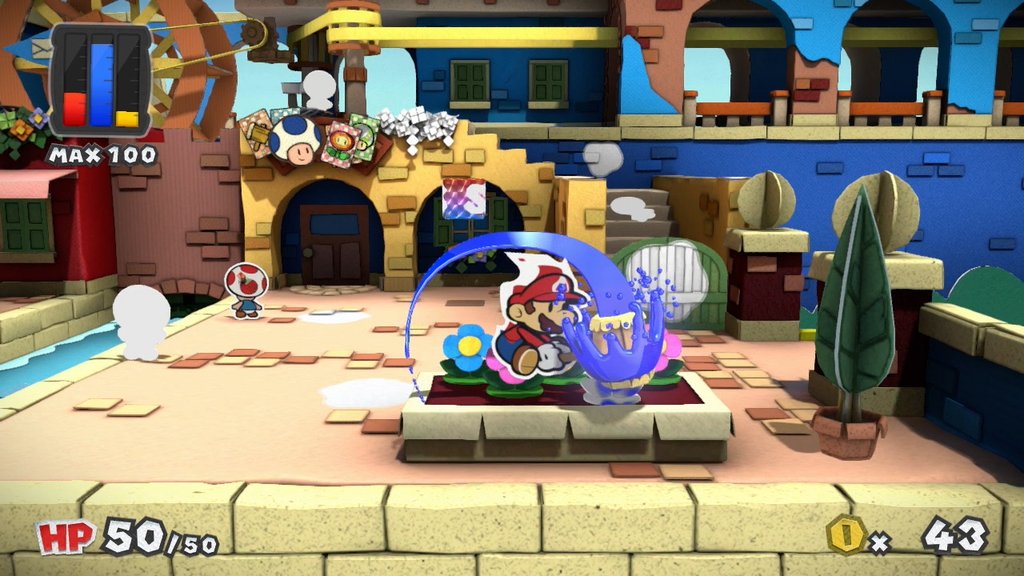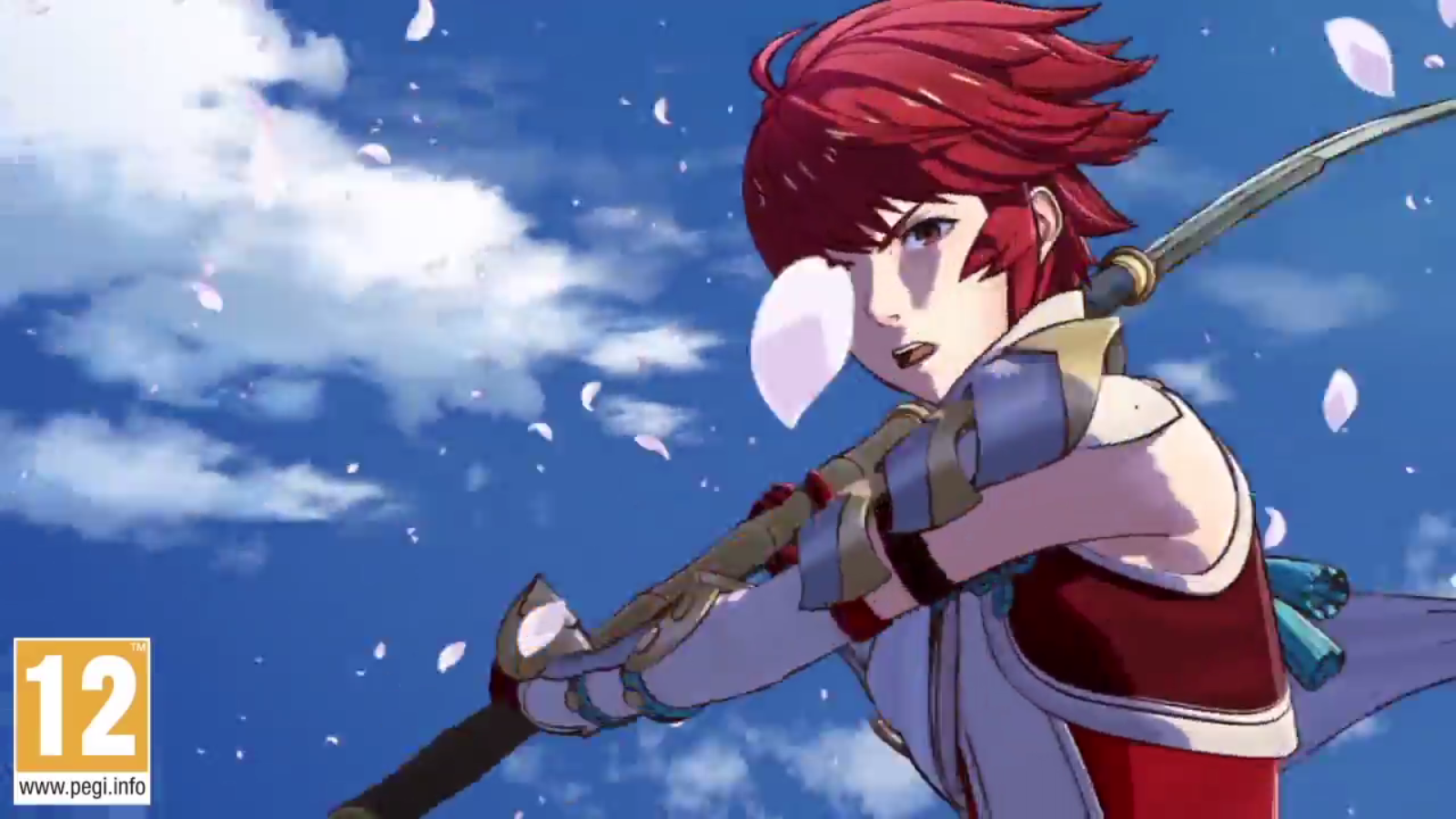 Fire Emblem Fates is finally being released in Europe tomorrow. As you no doubt know by now, the game is being released in two version – Birthright and Conquest, and unless you were lucky enough to get your hands on the special edition or you're playing the digital version, you need to choose beforehand which family you'll be siding with. Nintendo UK has published the video below to help you make that decision: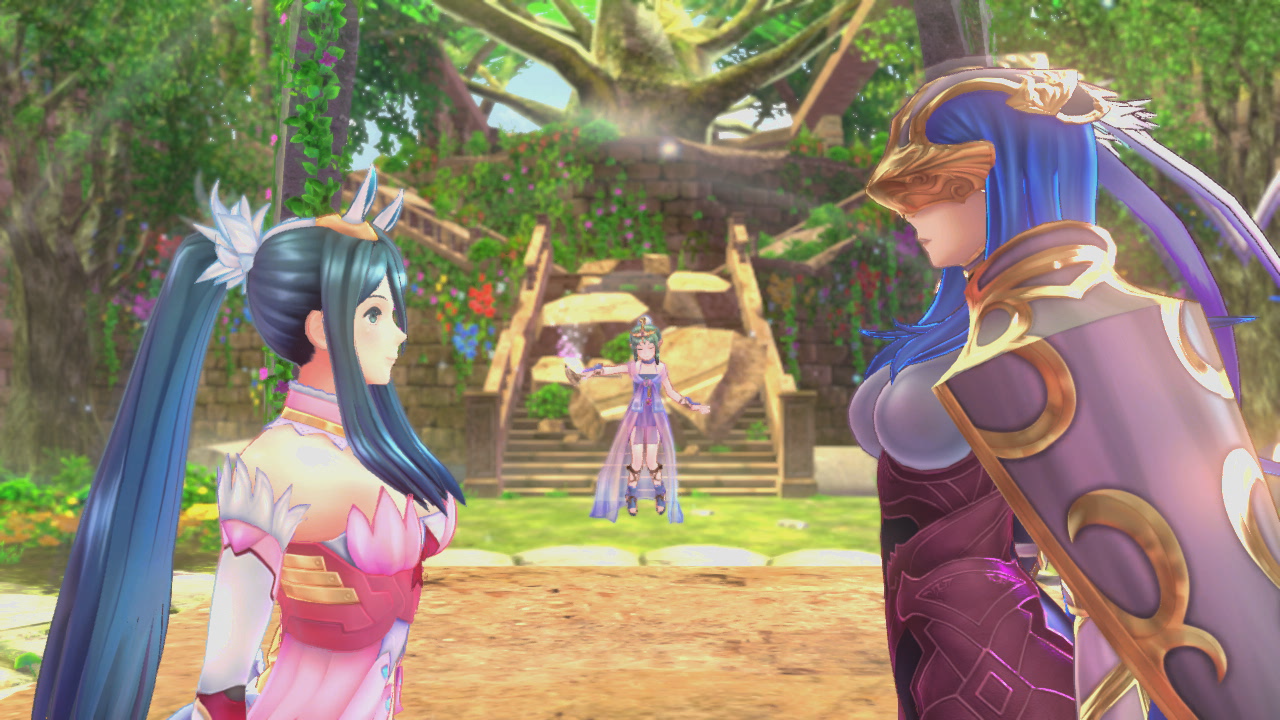 The Western release of Tokyo Mirage Sessions #FE is getting closer and closer, now being only a mere month and a half away. Today, Nintendo of Europe issued a press release about the game, alongside some screenshots. The press release doesn't reveal any new info, but it's a nice summary of what the game is about. Also be sure to check out the screenshots at the bottom of the post, which reveal a bit more of the English localization.
3rd May 2016 – Anyone ready to take on a totally new kind of RPG experience should get ready to give a virtuoso performance in Tokyo Mirage Sessions #FE, arriving on Wii U across Europe on 24th June. In this new title from the RPG masters at Atlus, tactical turn-based combat and a story rooted in modern-day Japanese culture combine with stellar production values for a real one-off experience. This energetic game features a deep battle system inspired by both the Fire Emblem and Shin Megami Tensei series imbued with a J-Pop twist, and includes real-life locations in Tokyo.

Tokyo Mirage Sessions #FE follows a squad of Japanese teens, including high-school student Itsuki Aoi, his friend Touma Akagi, and aspiring pop idol Tsubasa Oribe. When a wave of evil Mirages attacks Tokyo and kidnaps Tsubasa, she and Itsuki fearlessly fight them off with the help of Fire Emblem characters Chrom and Caeda, eventually freeing themselves from the Idolasphere. When they return to the real world, they're recruited by Talent Agency Fortuna Entertainment – secret defenders against the invading Mirages – and commit to destroying the evil once and for all.

As the story unfolds, players will explore dungeon-style Idolaspheres, each with a unique theme such as photography or television, where they'll battle Mirages in richly strategic turn-based combat. Exploiting enemy weaknesses, inspired by Fire Emblem's "rock-paper-scissors" weapon triangle system, deals extra damage and can lead to Sessions: combination attacks where teammates continue the onslaught to pile on the damage. Battle possibilities expand even further as combatants learn new skills and abilities, giving tacticians the ability to unleash spectacular special moves and devastate their opponents with strike after strike.

Players' journey through this stylish adventure will be accompanied by the original Japanese voice acting (with English subtitles), as well as the original soundtrack created by Japanese company Avex, to fully immerse fans in a modern-day Tokyo beset by evil mirages.

Launching alongside the solus game on 24th June, the limited Tokyo Mirage Sessions #FE Fortissimo Edition should be music to RPG fans' ears. Arriving with an artbook, six-track Special Vocal Selection CD, song lyric cards and stickers, it also includes a download code for all planned downloadable content. These three packs, which will also be available to purchase separately in Nintendo eShop, include additional dungeon quests and costumes for several characters for the complete Tokyo Mirage Sessions #FE experience.

Get ready to slay evil mirages – and slay like a pop star – in Tokyo Mirage Sessions #FE, an exclusive Japanese RPG from the genre masters at Atlus, coming exclusively to Wii U on 24th June.