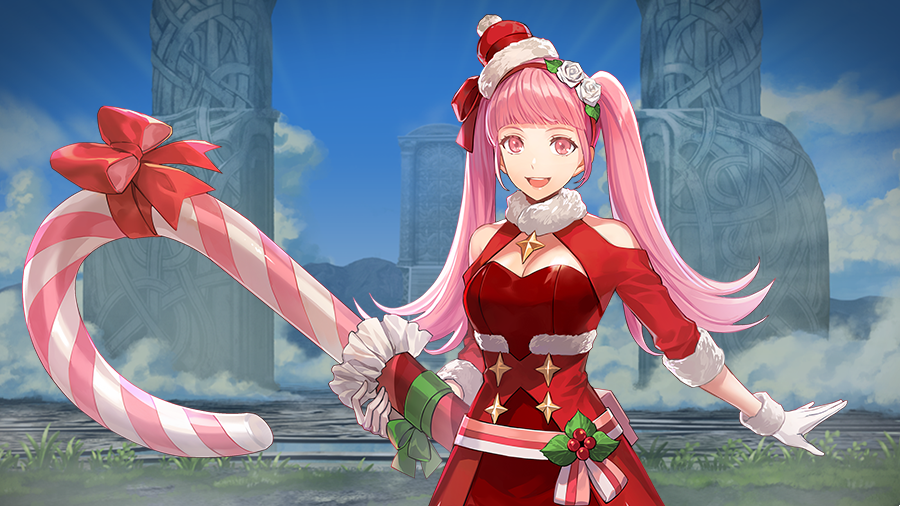 Fire Emblem Heroes is in the midst of its holiday celebrations, with a little extra help from Hilda. Check out what's happening here:
Where to start? Oh! Looks like this week's Coliseum is active from Dec. 21, 11 PM PT, to Dec. 28, 2:59 PM PT! Take on Resonant Battles to earn Divine Codes (Part 1), Dragonflowers (C), and other stuff!

Bonus titles for the next Resonant Battles season starting Dec. 28 are Fire Emblem: Path of Radiance and Fire Emblem: Genealogy of the Holy War. So, get out there and prep your team for battle! What's that? You're already on it? Well…good!

Don't forget to protect Askr from Thórr's advancing army in Mjölnir's Strike! You can earn lots of rewards from this event, including Trait Fruit, Dragonflowers, Midgard Gems, and Divine Codes (Part 1). The Counter phase starts tomorrow at 11:00 PM PT!

Hall of Forms is coming Dec. 23, 11 PM PT! Who do you want to shape and guide through the Hall of Forms? No one from Fódlan, I see…

・Mamori: Microwavin' Idol

・Eleonora: Shooting Starlet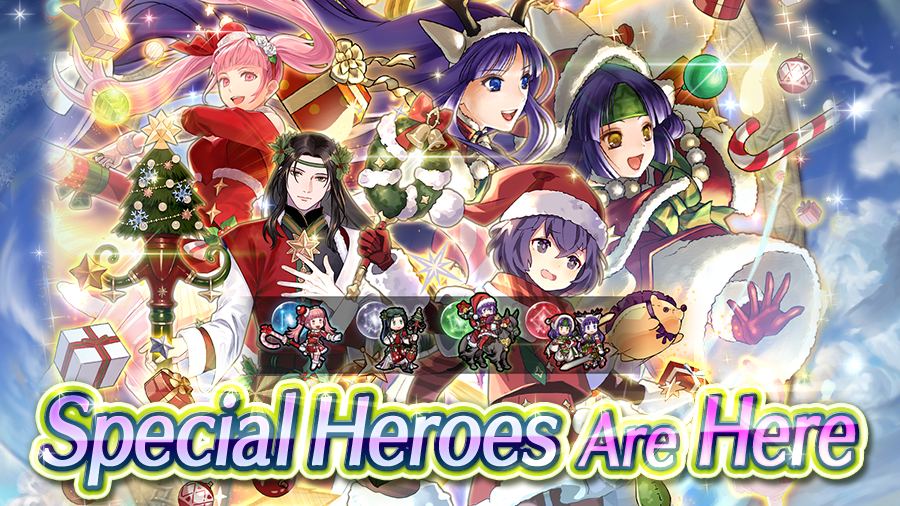 Here are the latest events in Fire Emblem Heroes:
Special Heroes clad in holiday-themed outfits are here! These Special Heroes also appear in the Paralogue story A Festival Miracle, and there are some limited-time quests too. There's even a Log-In Bonus where you can get up to 13 Orbs!

In this Special Heroes summoning event, after summoning 40 times, you can choose one 5★ focus Hero to summon for free. Special for this event, you'll be able to choose one 5★ focus Hero at 40, 80, and 120 summons for a maximum of three focus Heroes!

A Forma Soul item that allows you to add Forma units from the Hall of Forms event to your army is included with 60 Orbs in the Forma Soul Pack, which is now available in the Shop for a limited time! See the in-game notification for more info.

A new map, Festive Family Time, is now available in Tactics Drills: Skill Studies! Check it out in Story Maps to test your skills!
Have you been enjoying Fire Emblem Heroes?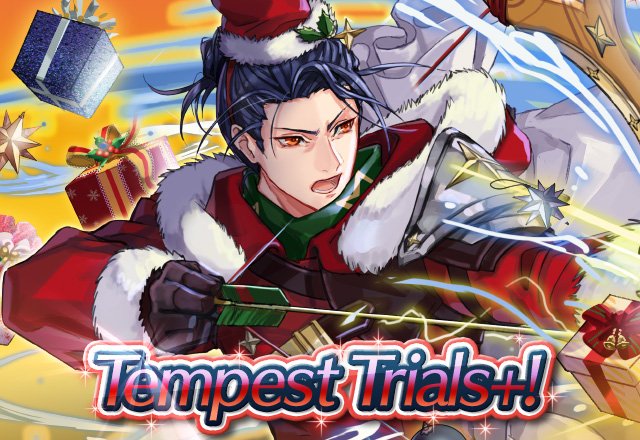 Fire Emblem Heroes is starting its next Tempest Trials+ on December 17 at 11:00pm PT. Clearing maps will give out rewards such as: a five star hero Felix (Icy Gift Giver), 50 Divine Codes (Ephemera 12), and two Sacred Seals (fortify Def/Res 1 and Mystic Boost 1). Also, bonus allies during this trial will get increased HP, stats, and earn double XP/SP in battle.
A summoning focus has gone live to correspond with the Tempest Trials+. It features the five star heroes: Bernadetta (Eternal Loner), Hilda (Idle Maiden), and Sanaki (Begnion's Apostle). This will run until December 27, 2020 at 10:59pm PT.
Finally, The Pawns of Loki event is live now, which allows players to challenge the game of the gods with Forma. Exclusive rewards are given for succeeding, and the rounds will last 48 hours.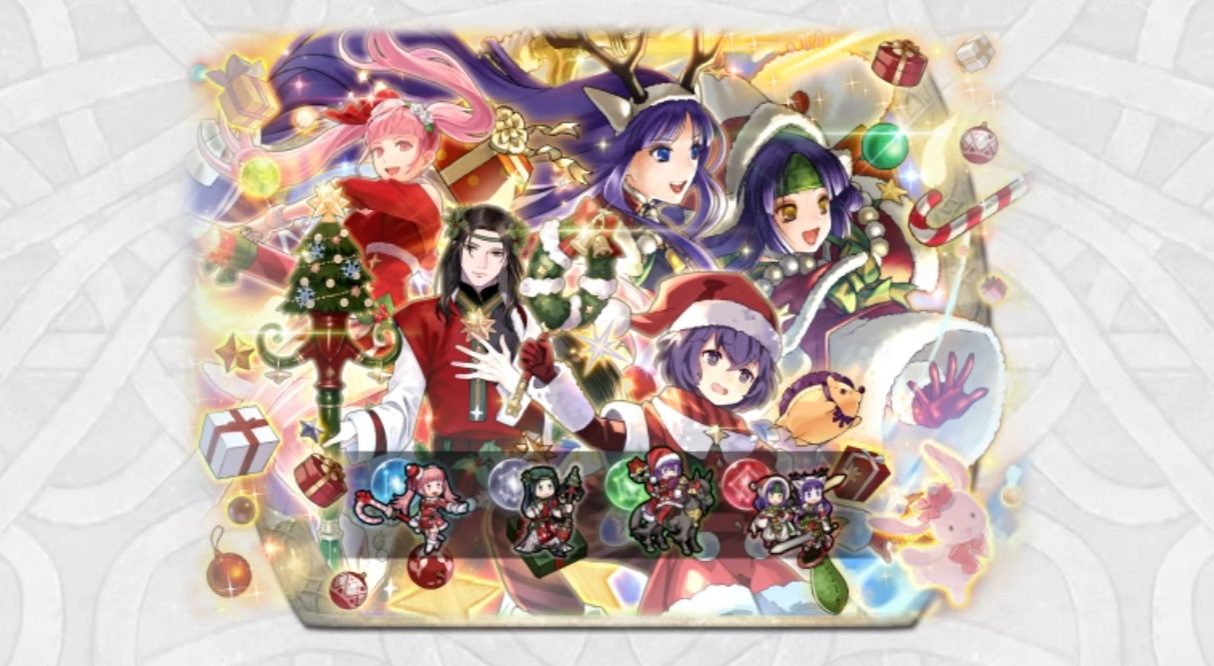 Fire Emblem Heroes will be hosting its latest summoning event this week. It will feature Sephiran, Bernadetta, Hilda, and Altina as a duo. A Paralogue Story is also planned.
Fire Emblem Heroes – A Festival Miracle goes live on December 16 / December 17. View a trailer for the event below.

A new update has released for Fire Emblem Heroes (version 5.0.2), and its contents are the usual fare. The update appears to have fixed some issues that were reported but no specific issues are listed.
The official patch notes for this update are attached below.
Version 5.0.2 – December 14, 2020
Issues have been addressed.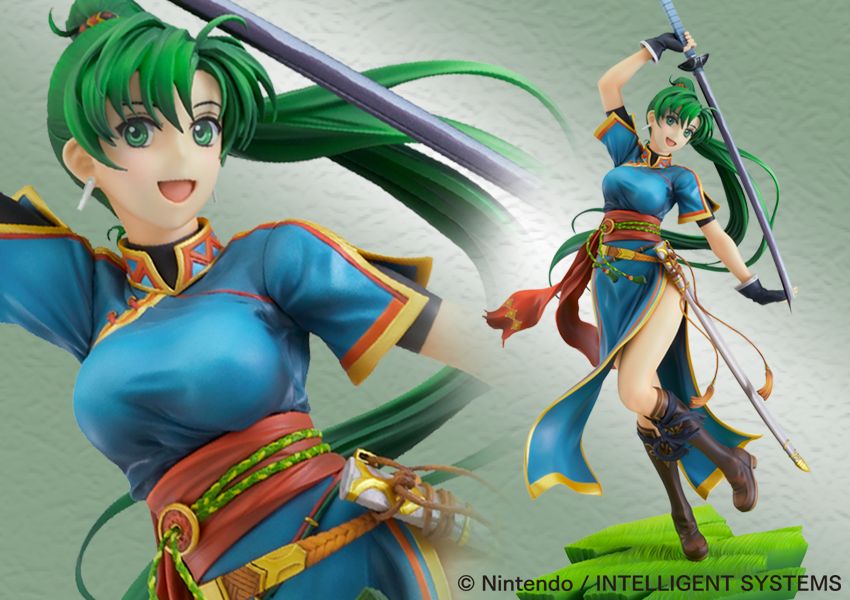 Update (12/13): Play-Asia has opened pre-orders for the Lyn figure here.
---
Original (12/8): As we heard a couple of months ago, Lyn – otherwise known as Lyndis – from Fire Emblem: The Blazing Blade is getting a new 1/7 scale figure. A new status update was provided today.
Intelligent Systems is directly involved with the figure. It's also based on the illustration from Sachiko Wada, who worked on the GBA game.
Below are a few photos: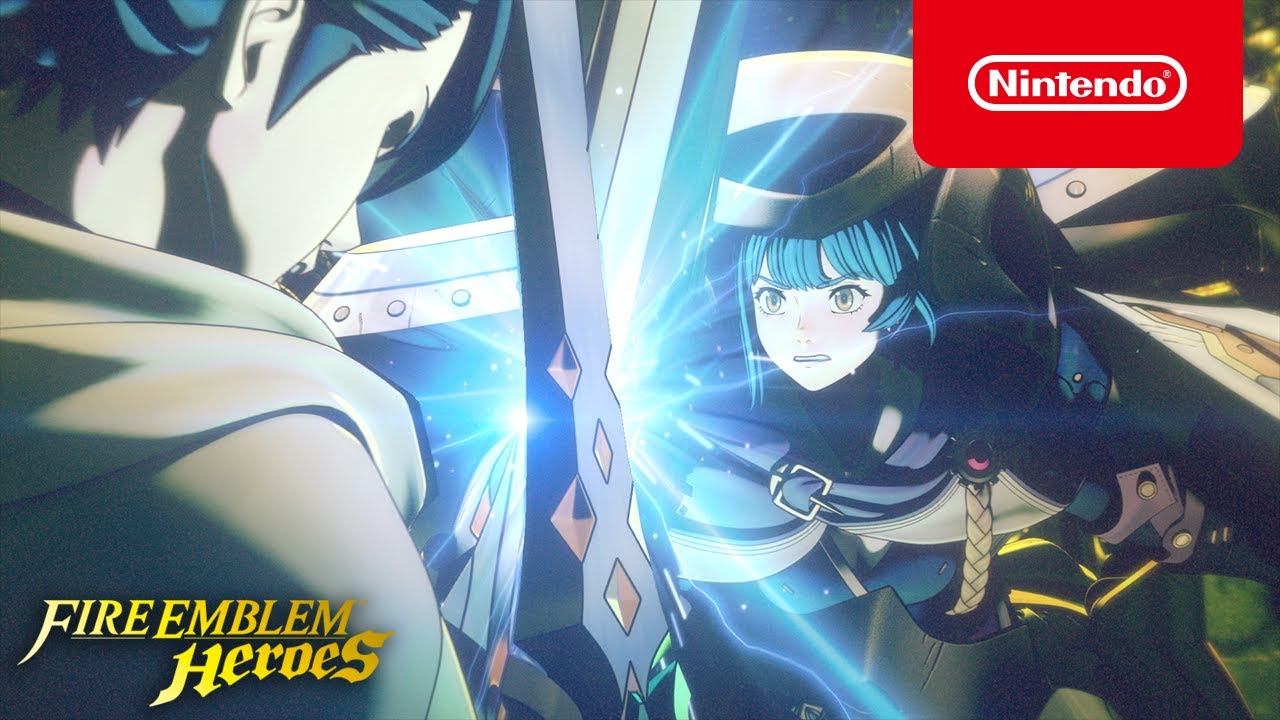 Fire Emblem Heroes added Book V this week, and to promote that, Nintendo has readied a few commercials. Find the full set below.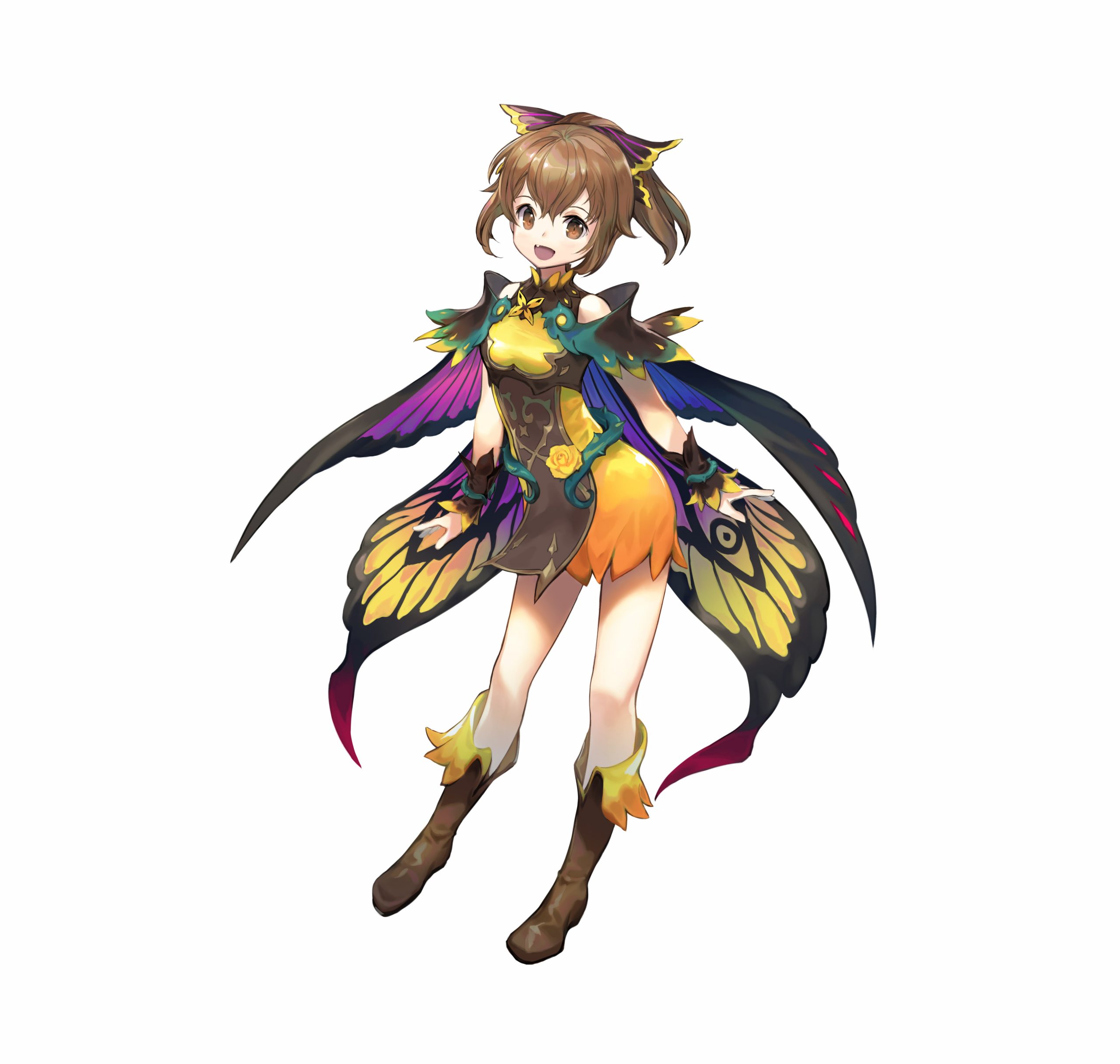 Check out the latest information for Fire Emblem heroes:
The next Resplendent Hero, Delthea: Free Spirit, is scheduled to become available Dec. 24, 11 PM PT. Check this link to see more of this upcoming Resplendent Hero!

Resplendent Hero Niles: Cruel to Be Kind is now available to Feh Pass subscribers. In addition, Feh Pass Quests have been updated. These quests are available until Dec. 24, 10:59 PM PT. For further info, please see the Feh Pass website.

Mjölnir's Strike: Shield phase is now active. Weather the enemy's onslaught for seven turns to claim victory. Score high to raise your Tier and earn rewards such as Divine Codes (Part 1), Midgard Gems, Dragonflowers, and Trait Fruit! The Counter phase starts soon!

A new map, Byleth's Field Training, is now available in Tactics Drills: Grandmaster! Check it out in Story Maps to test your skills! (You must complete Book I, Chapter 13 of the main story to take on Grandmaster maps.)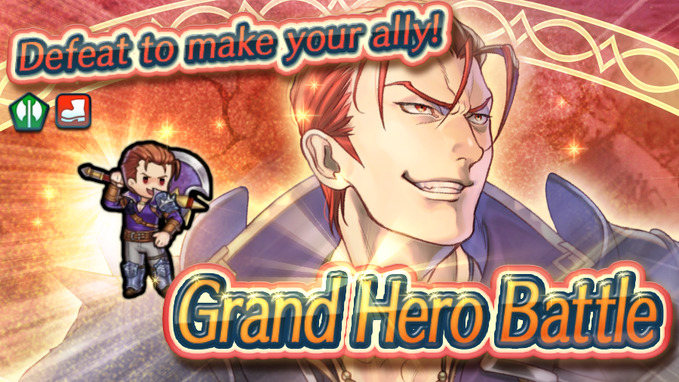 From Fire Emblem: The Sacred Stones, a new Grand Hero, Caellach: Tiger Eye, is waiting in Special Maps. Defeat this powerful general of the Grado Empire who clawed his way up from working as a mercenary to make him your ally. Caellach is the sort that will do everything it takes to achieve his goals. Will you be adding him to your roster?


Book V has arrived in Fire Emblem Heroes. Check out what's happening below, along with how to get your hands on free orbs for summons:
Today's server maintenance concluded at approximately 11 PM PT. In other news, there are special quests, a castle design, and a Log-In Bonus to celebrate the start of Book V! See the in-game notification for more information.

Forging Bonds: Driven by Vision is here! For up to seven days during the event, you can earn 2 Orbs the first time you clear a map (once per day). You can receive rewards such as accessories, First Summon Tickets, and Divine Codes (Ephemera 12)!

Mythic Hero Reginn: Bearing Hope from Book V, as well as three New Heroes from the

Fire Emblem

: The Sacred Stones game, are here! There are also new story maps that start off Book V, along with limited-time quests, and a Log-In Bonus where you can get up to 13 Orbs.