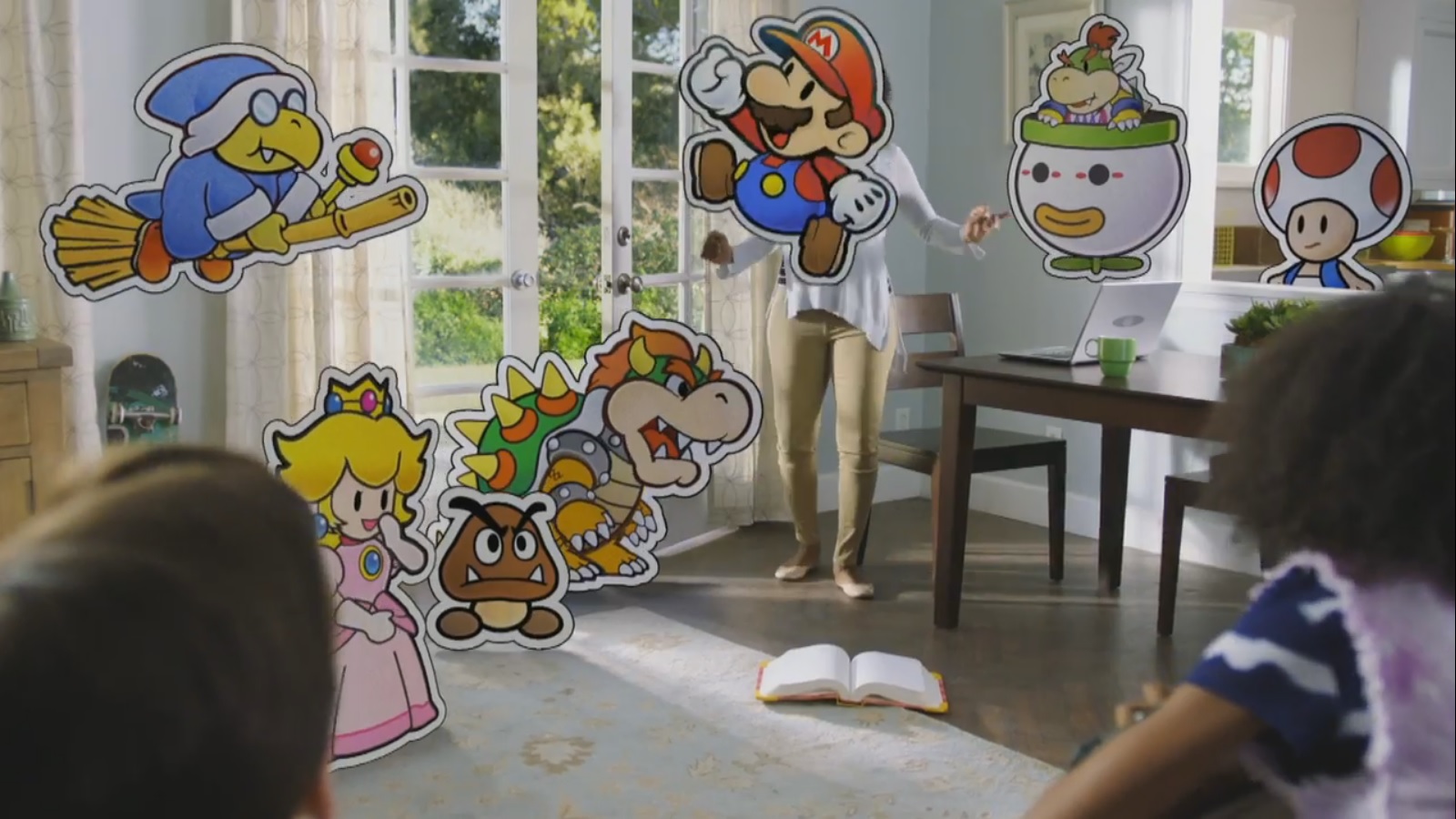 Nintendo uploaded a new Mario & Luigi: Paper Jam that is being used to promote it at the Kids' Choice Awards. Check it out below.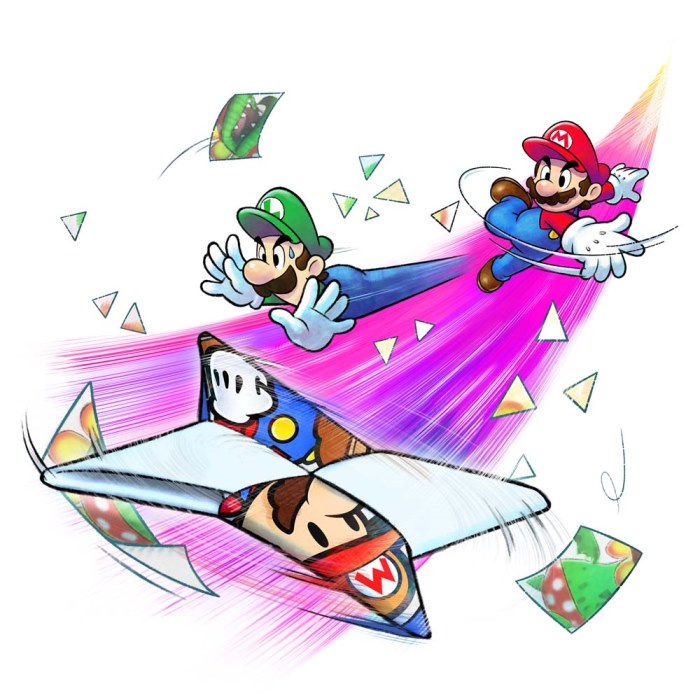 Game Informer has a new interview up with Mario & Luigi: Paper Jam producer Akira Otani (Nintendo) and director Shunsuke Kobyashi (AlphaDream). In addition to the 3DS game, Otani and Kobyashi talked about the series in general as well as a few other topics. The two developers were asked about things like the possibility of the studio making a Paper Mario game (not happening), false endings in the Mario & Luigi series, and more.
Head past the break for some excerpts from the interview. You can read the full piece here.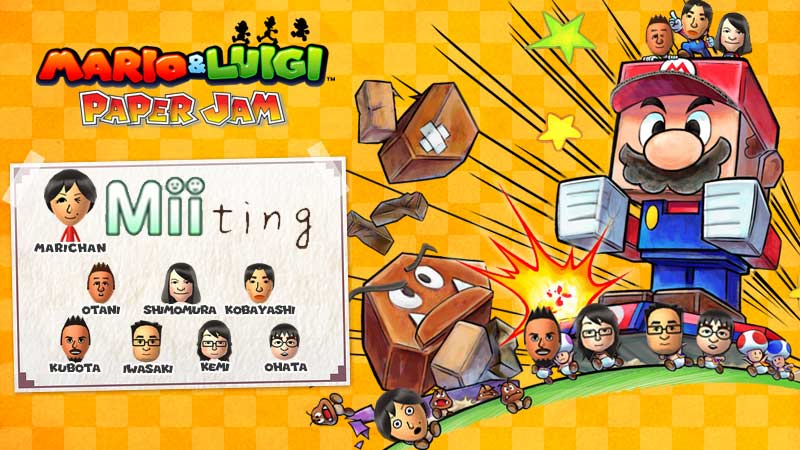 Nintendo held a "Miiverse Miiting" for Mario & Luigi: Paper Jam earlier today. This is the Big N's interview series on the social community involving the game's developers.
A number of topics were discussed in today's Miiting, including why Paper Luigi isn't featured in the game, and the lack of original characters. We've included the full interview below.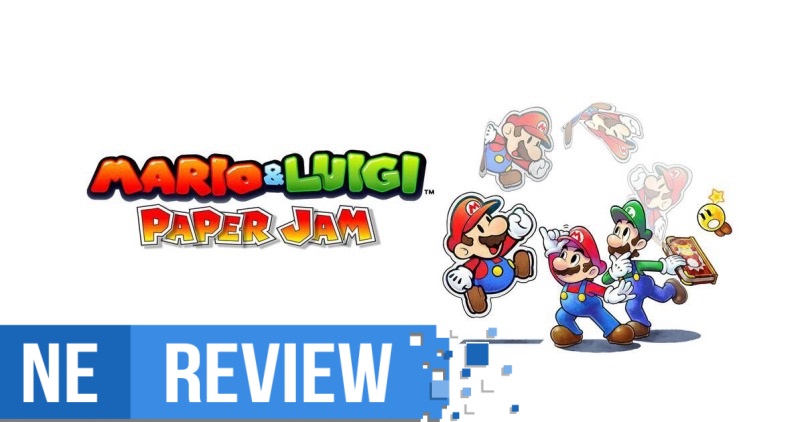 System: 3DS
Release date: January 22, 2016
Developer: AlphaDream
Publisher Nintendo
---
In all honesty, Mario & Luigi has fallen off my radar within the last few years. That's not due to a dislike of the various games. I played the first one, but after that, I simply never picked up another title. However, when Nintendo announced that Paper Mario would be coming together with Mario & Luigi, my love for the former franchise was enough to finally push me to giving it another spin. Now that the RPG is finally in my hands, I can comfortably say that Mario & Luigi: Paper Jam is a great representation of both series.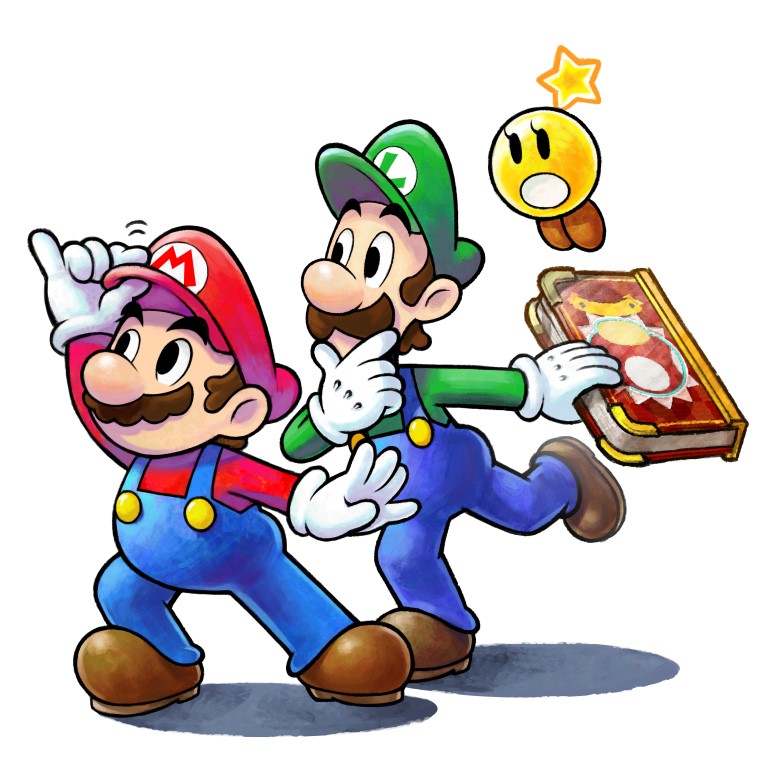 Mario & Luigi: Paper Jam launches in North America in just a couple of days. View the launch trailer below.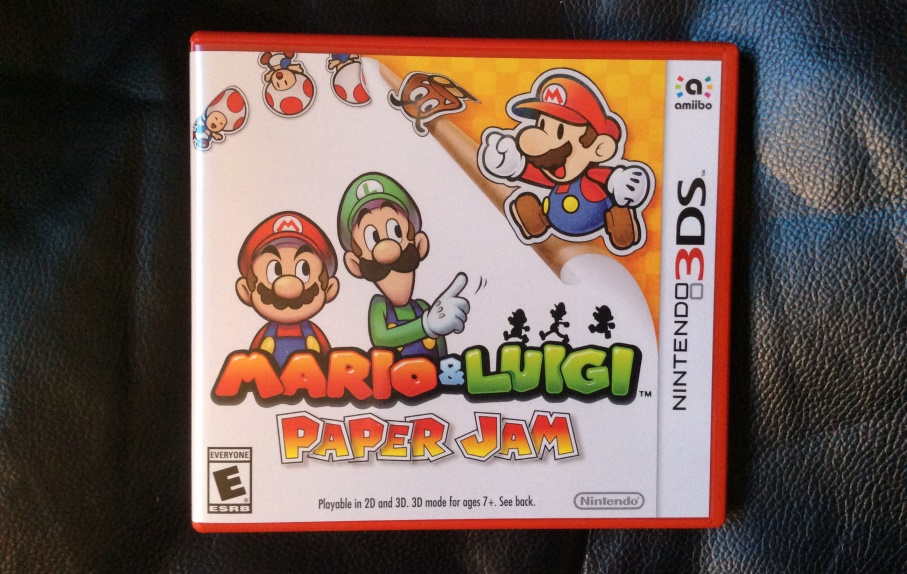 Perhaps not the biggest or most surprising news from today, but I thought it was interesting how Mario & Luigi: Paper Jam comes in a red case for its North American version. As far as I'm aware, it's standard white packaging in other territories. We've seen the red casing with a few games in the past, such as with Mario Kart 8. The re-releases of Mario Kart 7, Super Mario 3D Land, and New Super Mario Bros. 2 also had the red packaging.
Nintendo has opened up the full North American Mario & Luigi: Paper Jam website. If you'd like to give it a look, head on over here. It'll tell you everything you need to know before the game drops on January 22.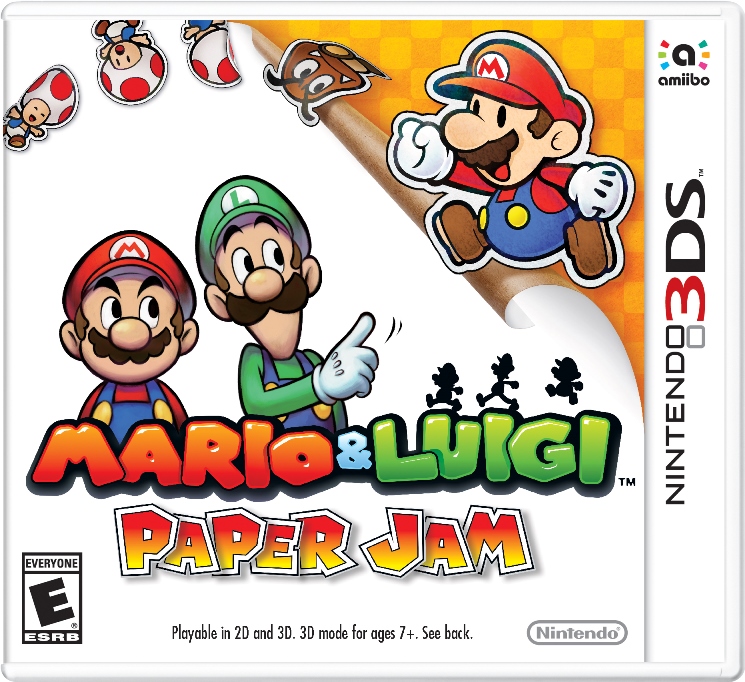 Mario & Luigi: Paper Jam can now be pre-loaded on the North American 3DS eShop. It's possible to purchase the game and download most of the data ahead of release. Then on launch day, you'll only need to apply a small update.
Another digital option is to pre-order through Nintendo's website. A code will be sent to your email address for redemption on the eShop.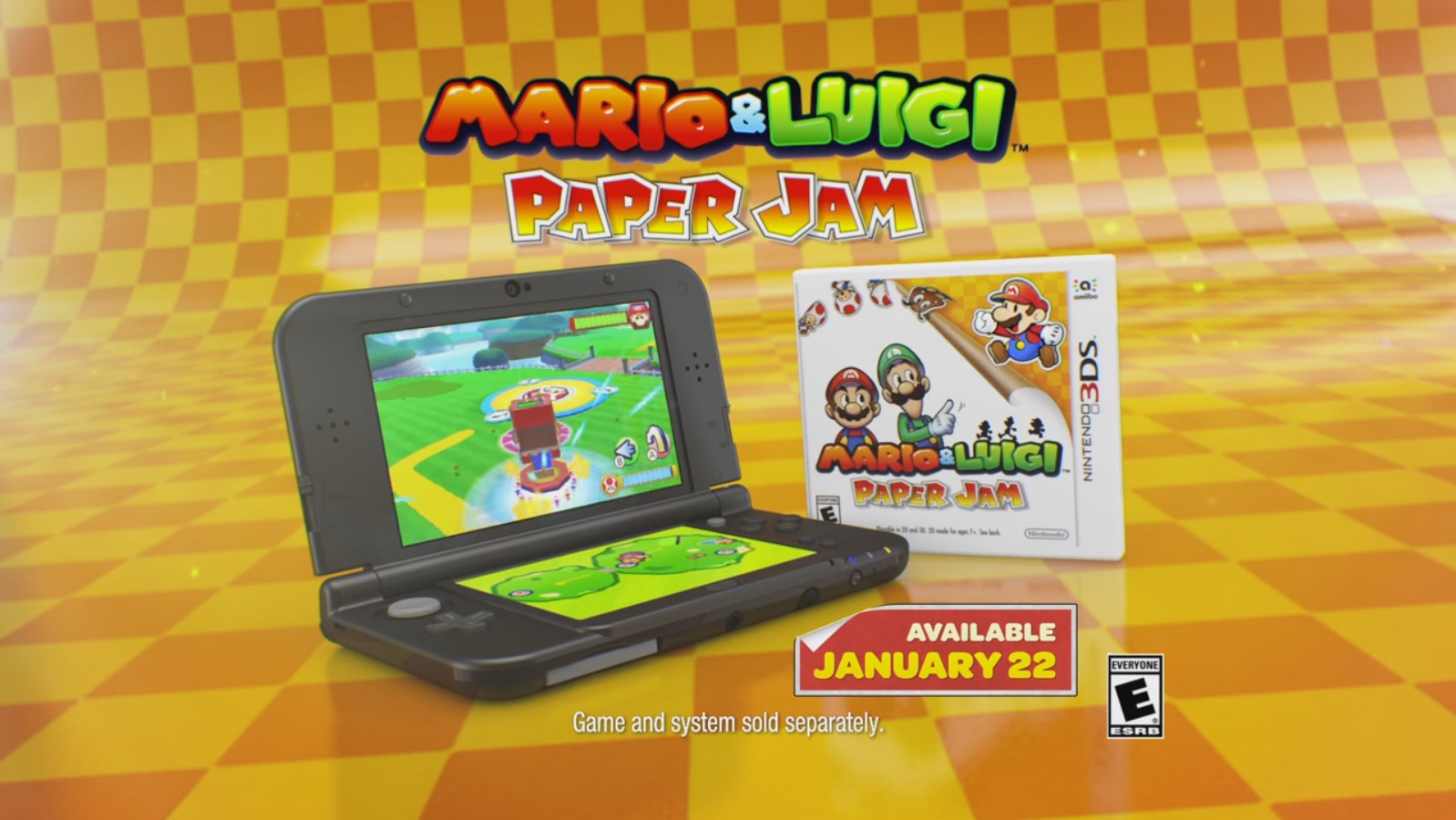 Nintendo has gone live with the launch trailer for Mario & Luigi: Paper Jam… although it actually looks to be more like a commercial. In any case, you can watch it below.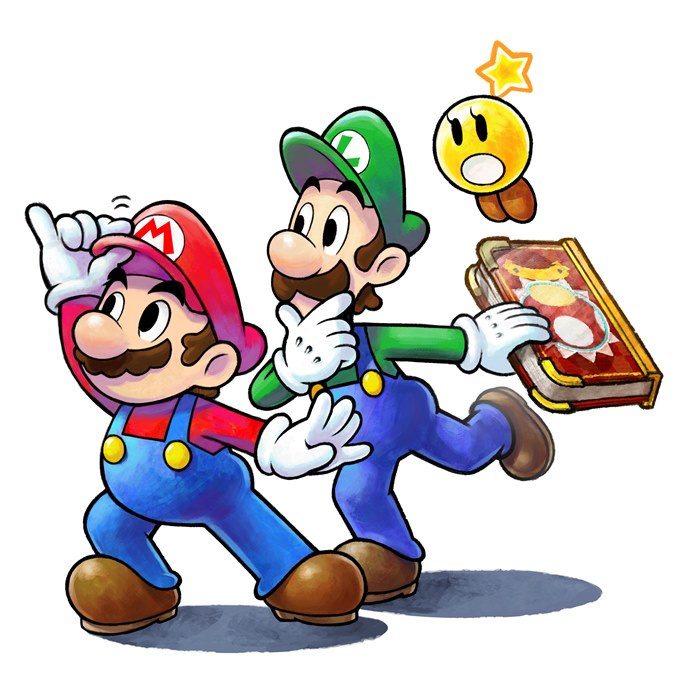 A few members of the Mario & Luigi: Paper Jam development team were interviewed in this month's issue of Nintendo Dream. The lineup includes producer Akira Otani (Nintendo), director Shunsuke Kobayashi (AlphaDream), and director of battle team Jun Iwasaki (AlphaDream).
We've translated some excerpts from the interview after the break. The staff commented on how it was decided that Paper Mario would appear, the new dash mechanic (and Shigeru Miyamoto signing off on it!), and more. Read on below for the full breakdown.