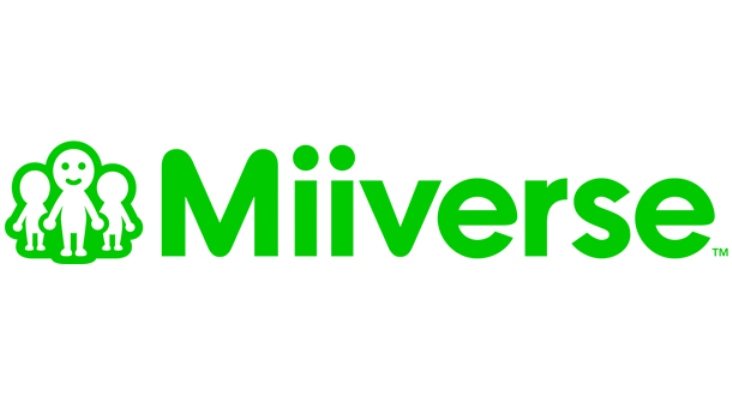 Miiverse's new redesign is just a few days away. Nintendo announced on the social network today that the overhaul is scheduled for July 29.
Posts made by official Miiverse representatives about the date read: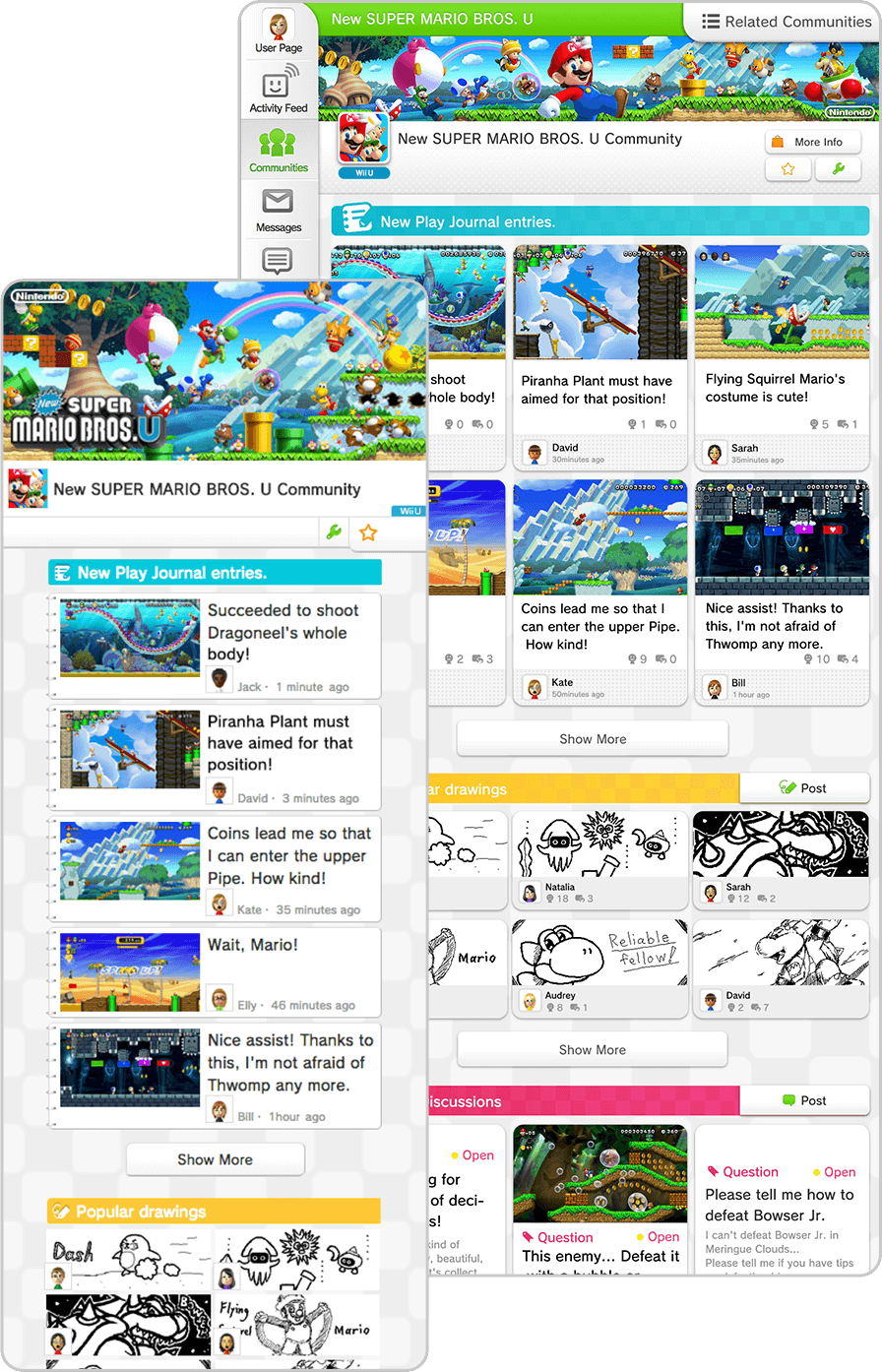 After looking through various comments on Miiverse, Nintendo has decided to clarify some details about the social network's upcoming redesign.
Here's the rundown from Nintendo's "Erika":
Miiverse's redesign was announced earlier this month. It should be going into effect sometime this summer.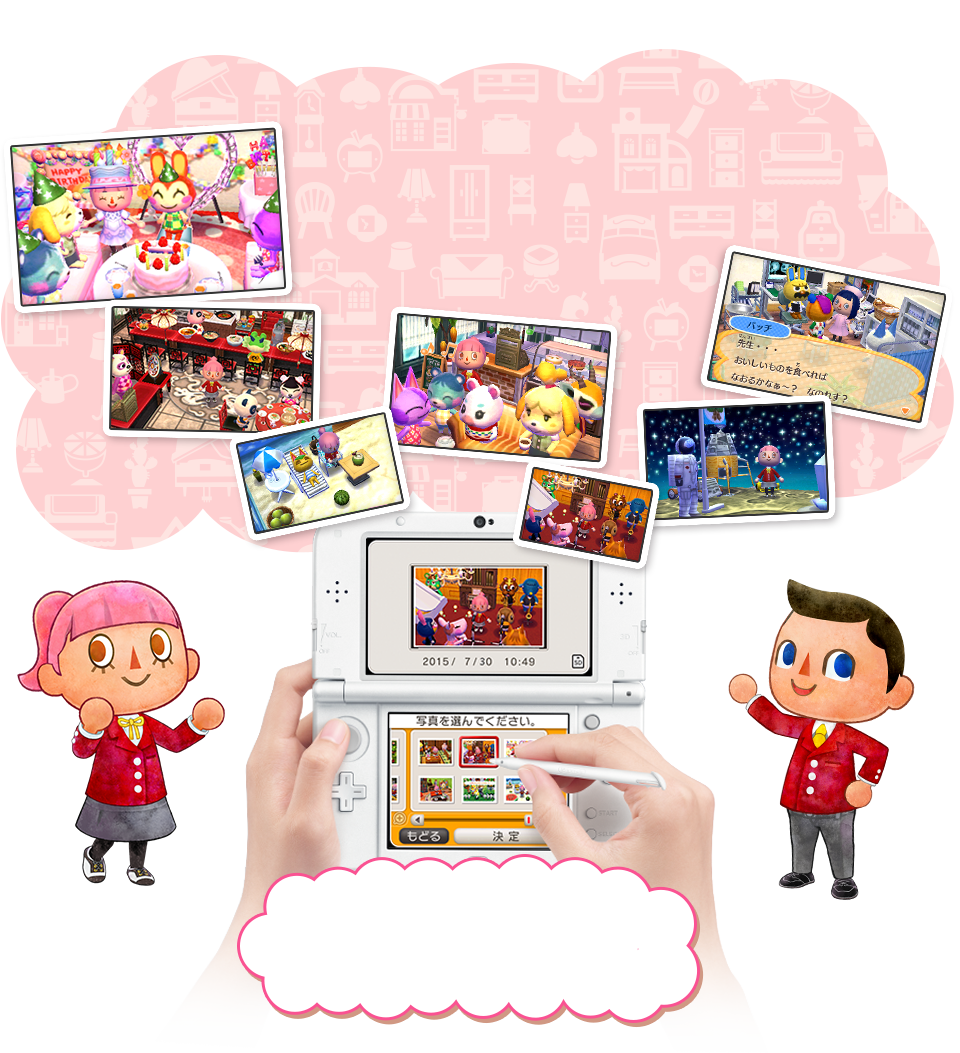 In the upcoming Animal Crossing spin-off game Happy Home Designer it will be quite easy to share screenshots from the game. In addition to sharing pictures via various social media sites, which was something you could do in New Leaf, it will also be possible to post directly to Miiverse from within the game without having to return to the home menu. While this is a common feature in Wii U games these days, it hasn't been used in a 3DS game before.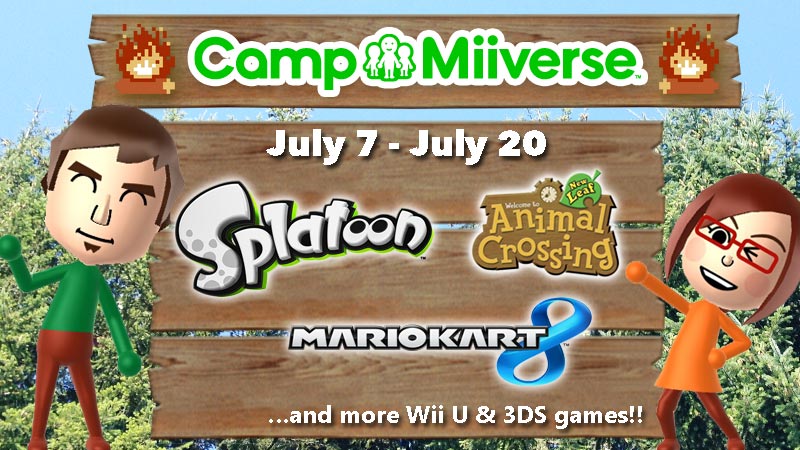 Camp Miiverse has come to a preemptive close. In an official post on the social network, it was announced that all future activities have been cancelled in light of Satoru Iwata's passing.
"Please accept my deepest and most sincere gratitude to everyone who joined," Nintendo's Tom wrote. "We hope you had fun playing, and continue to do so playing our games. Thank you."
Here's the full message: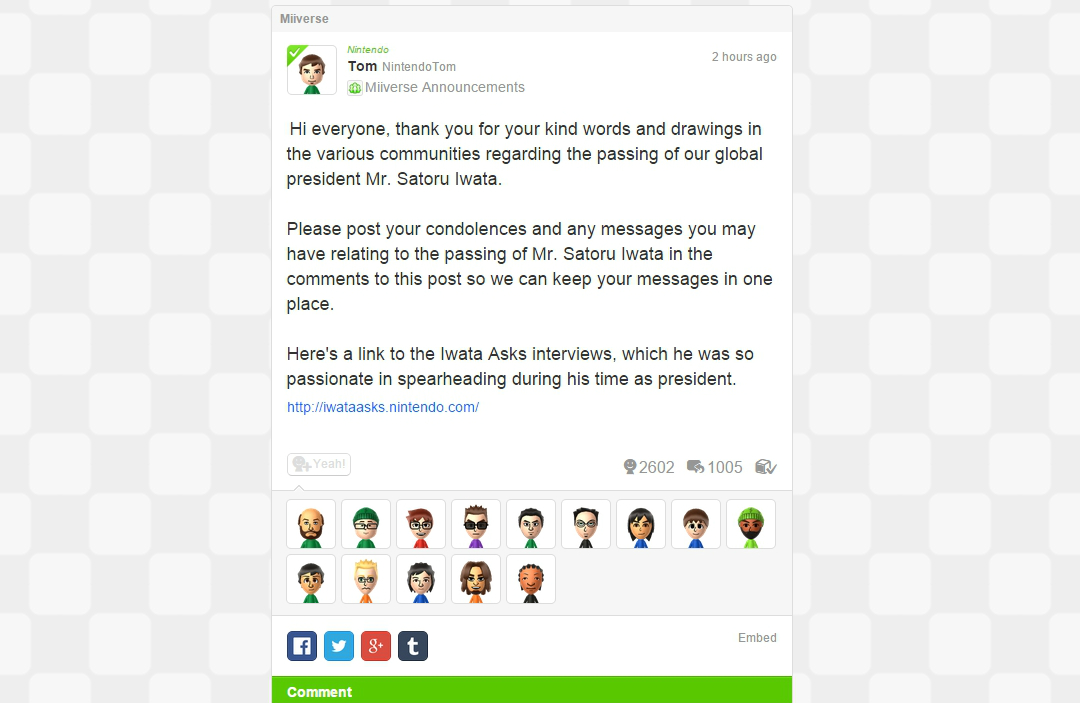 The video game industry is currently mourning the loss of the CEO of Nintendo, Satoru Iwata. Posts have been made all across social media sending their condolences to Nintendo, as well as Iwata's family, friends and co-workers while everyone reminisces on all the great memories he's given through us throughout the years through Nintendo Directs, E3 presentations, his contribution to video games and a copious amount of events.
All across Miiverse, fans of Nintendo have been posting about their sadness concerning the news, whether it be through drawn posts or text. It's obviously something that has impacted us all and has hurt us deeply, and it's quite hard to keep up with all of it, so a thread has currently been set up on Miiverse where you can post your thoughts and feelings concerning Iwata-san's untimely passing. Head on over to the post below if you'd like to contribute in remembering Satoru Iwata and have a look at what everyone is saying and how they remember him.
RIP Iwata-san. Thank you for all you've done for us, making video games a part of who we are, and never forgetting that we're ultimately trying to have fun at the end of the day. Thank you for the smiles, thank you for the memories – thank you for being you. You will be missed.
Thanks James for the heads up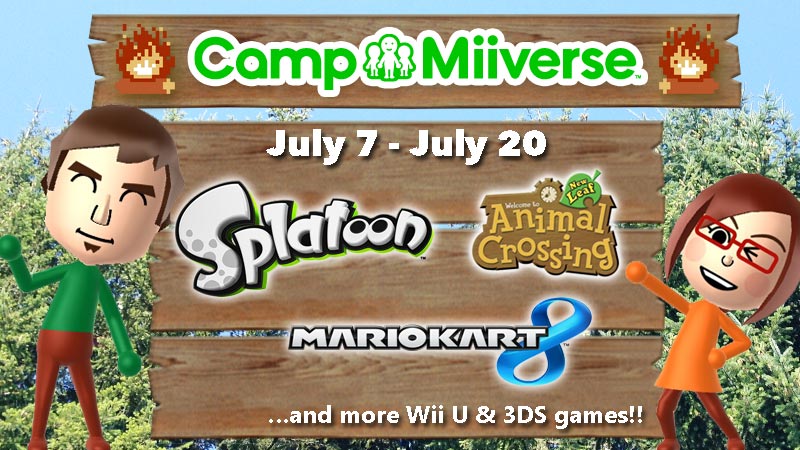 Nintendo is bringing back Camp Miiverse for a second year. Between July 7 and July 20, users can participate in "fun events for games on Wii U and Nintendo 3DS/2DS, such as Splatoon, Mario Kart 8, Animal Crossing: New Leaf, and more". This will all be done through a new community opening on Miiverse next week.
Here's the official announcement from Miiverse's "Tom":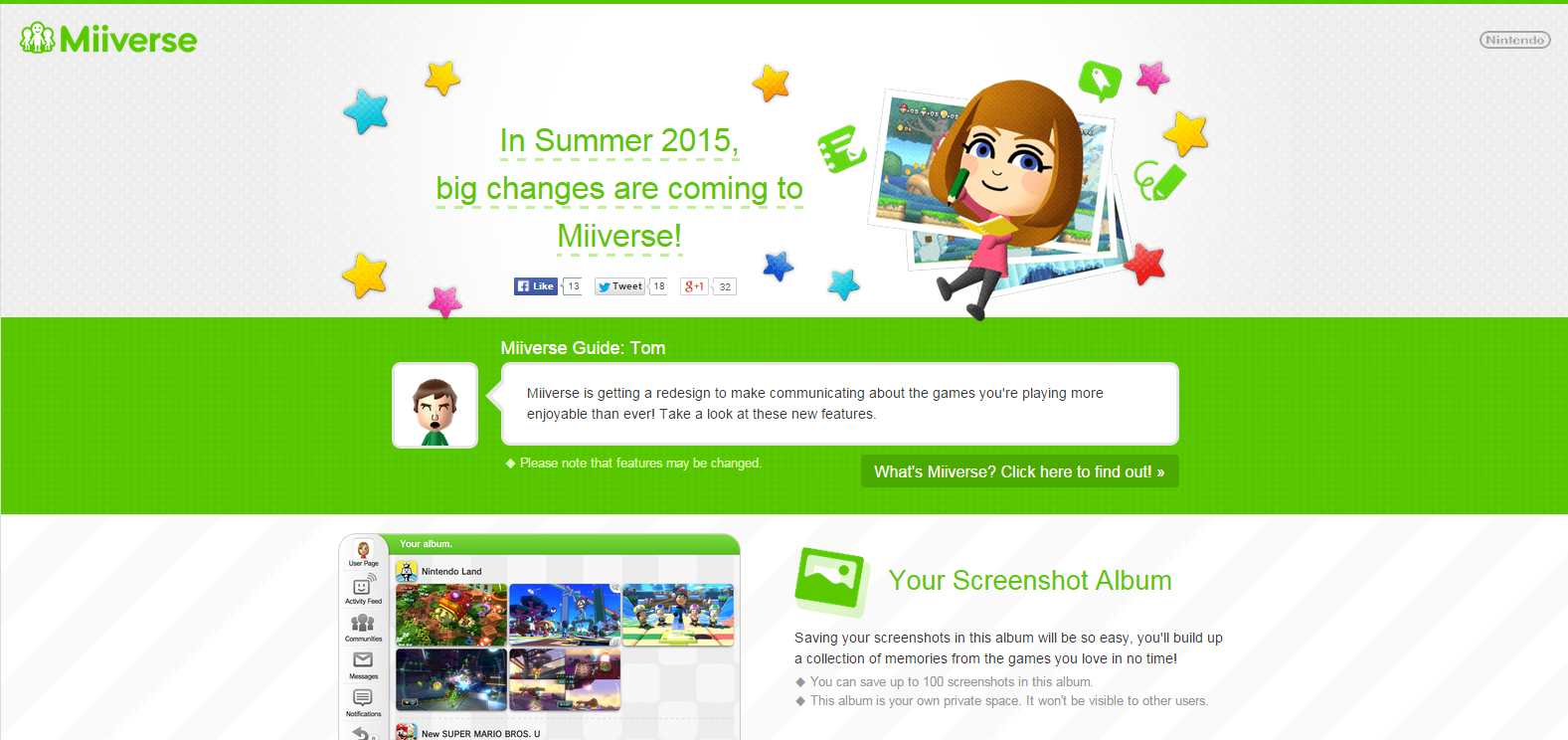 Nintendo has announced significant changes that are planned for Miiverse. What the company has in store is highlighted by a redesign, which is planned for the summer.
Aside from a redesign, Nintendo will also be introducing some new features for Miiverse. Users will be able to save up to 100 screenshots in a private "Screenshot Album" while the new Play Journal makes it possible to keep records of their gameplay experiences.
Head past the break for the full rundown of changes coming to Miiverse.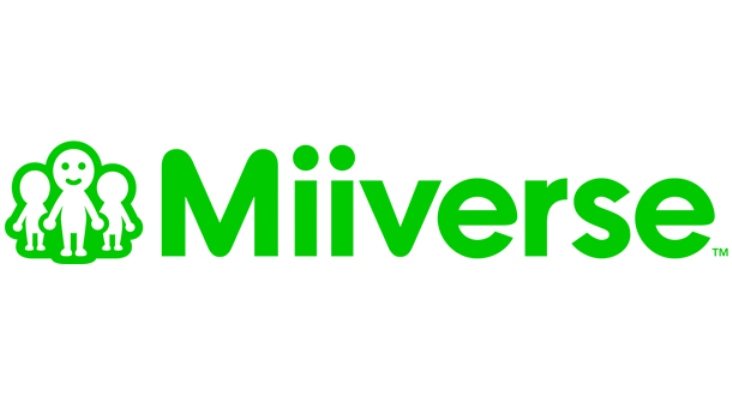 Nintendo is changing up the way it handles restrictions on Miiverse. Going forward, restrictions will be applied to all accounts on the same system.
In a Miiverse post, Nintendo noted that, in the past, users would evade restrictions by creating a new Nintendo Network account or use a previously-created one. Doing so would allow them to bypass punishments. With the new "rule", Nintendo will be able to prevent this in the future.
Here's the full Miiverse post explaining things: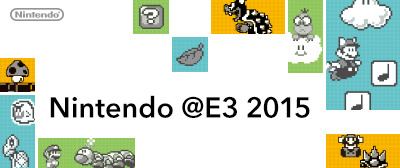 Nintendo opened a new community on Miiverse today in celebration of E3 2015. Access it here.
Nintendo's "Tom" introduced the [email protected] 2015 community with a new message. It is as follows:
The [email protected] 2015 Miiverse community will only be open for a limited time. Nintendo will announce when it's closing at a later date.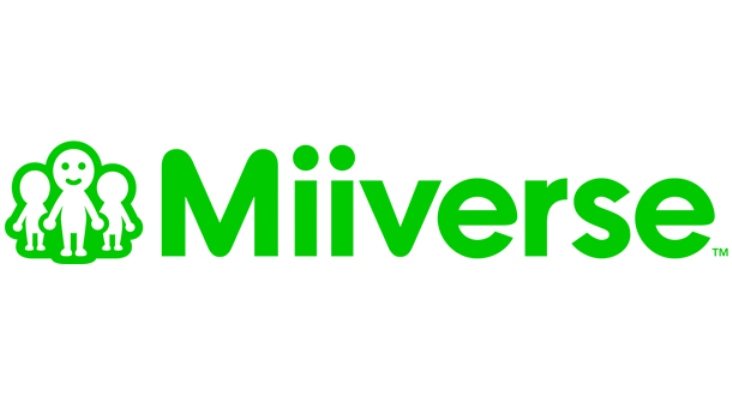 A new update has been applied to Miiverse, which makes some improvements to the Activity Feed. This is for all versions of the social community – Wii U, 3DS, and web.
Here's the full rundown from Nintendo:
Separately from what Nintendo has reported, we're hearing that the Activity Feed's loading speed has improved. That is certainly good news!