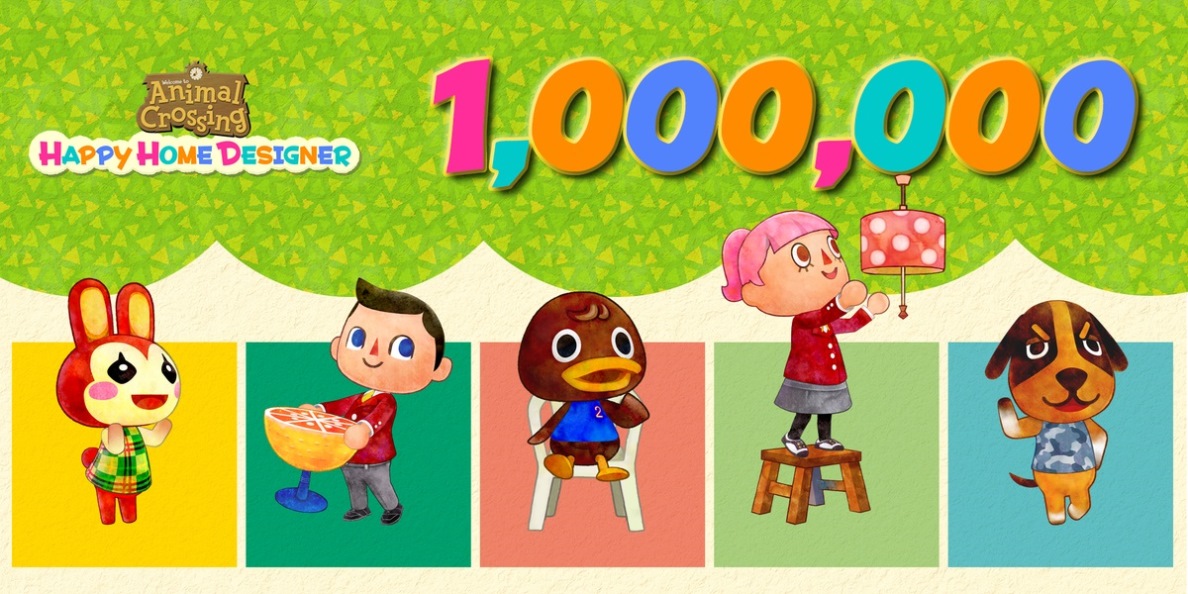 Despite being a spin-off, Animal Crossing: Happy Home Designer has done pretty well for Nintendo. In Europe alone, the game has sold over one million copies in Europe.
Nintendo tweeted out the news yesterday:
In Europe, 1 million of you have been creating dream homes in #ACHappyHome. Thanks so much for playing! https://t.co/U7GikRoFZB pic.twitter.com/hiwuPDWklV

— Nintendo of Europe (@NintendoEurope) August 1, 2017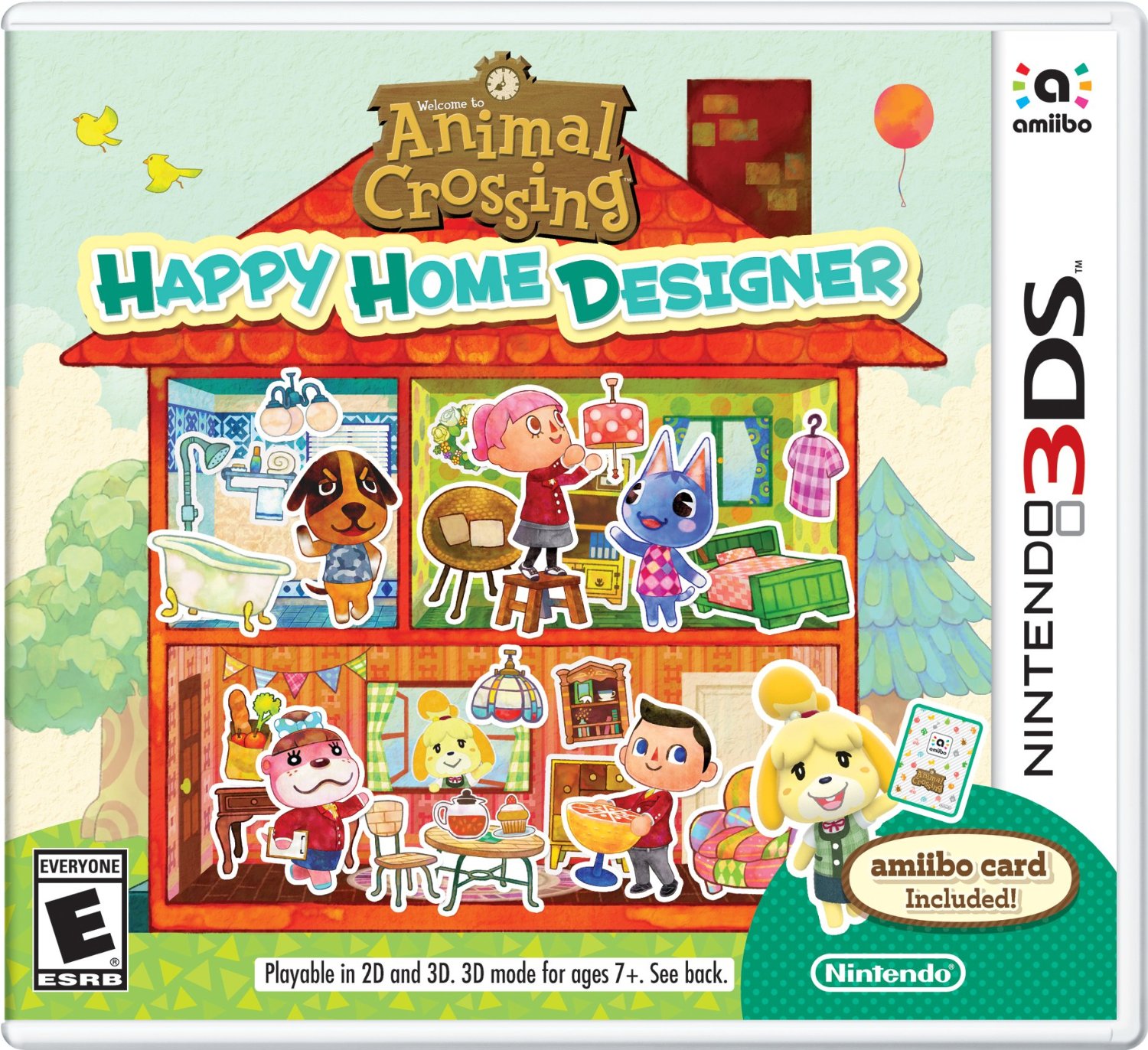 Animal Crossing: Happy Home Designer is on sale at two retailers this week. Amazon and Best Buy both have it for $20. The deal should last through Saturday.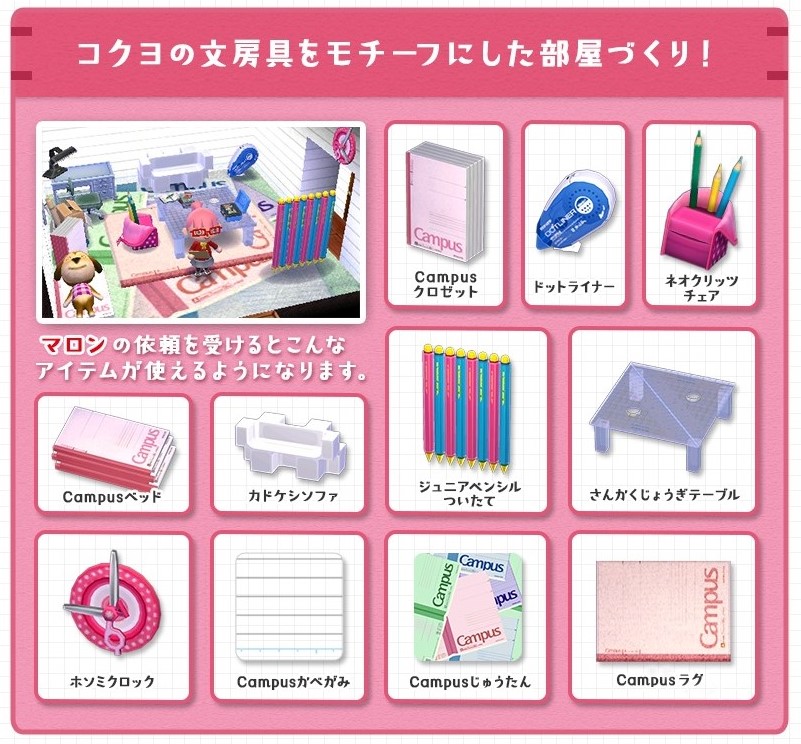 Next month, a unique Animal Crossing: Happy Home Designer event will be held in Japan. Those who connect their games online between February 1 at 9 AM and February 29 at 11:59 PM can receive a request from Maddie. She'll ask you to make a house with a stationary theme. If you take on this request, original items based on Kokuyo products will be added to the catalog.
Here's the item list:
– Campus Closet
– Dot Liner
– Neo Critz Chair
– Campus Bed
– Kadokeshi Sofa
– Junior Pencil Partitioning Screen
– Triangles Table
– Hosomi Clock
– Campus Wallpaper
– Campus Carpet
– Campus Rug
Nintendo has not yet said if a similar event will be held overseas.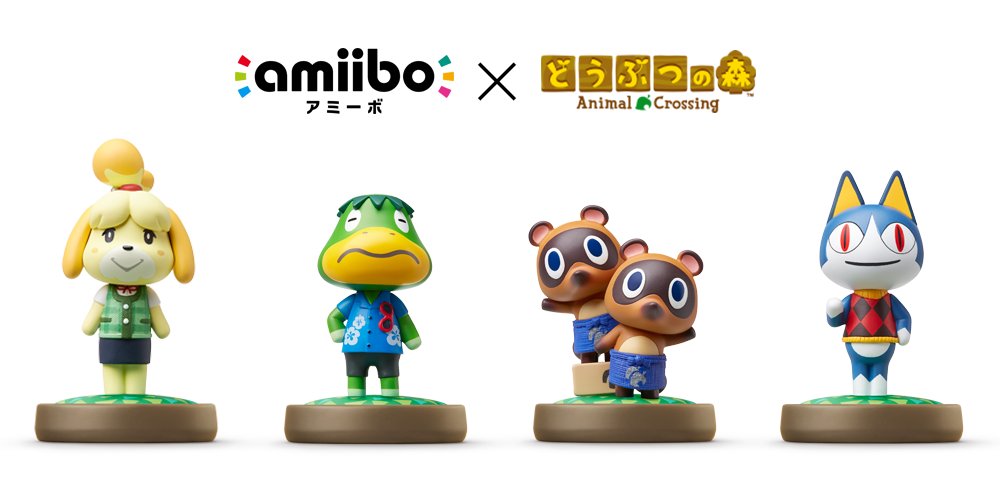 Update: News for Europe:
[News] These four Animal Crossing #amiibo arrive in stores on 18/03! pic.twitter.com/0DGGcKf5rb

— Animal Crossing UK (@AC_Isabelle) January 21, 2016
---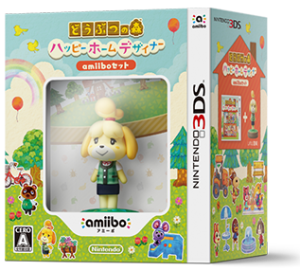 On March 24th, Japan will be receiving the latest batch of amiibo content. Cap'n, Summer Isabelle, Timmy & Tommy and Rover amiibo will be available for purchase, along with the 4th series of Animal Crossing amiibo cards. Summer Isabelle will also be available as a pack-in with Happy Home Designer for 5400 yen.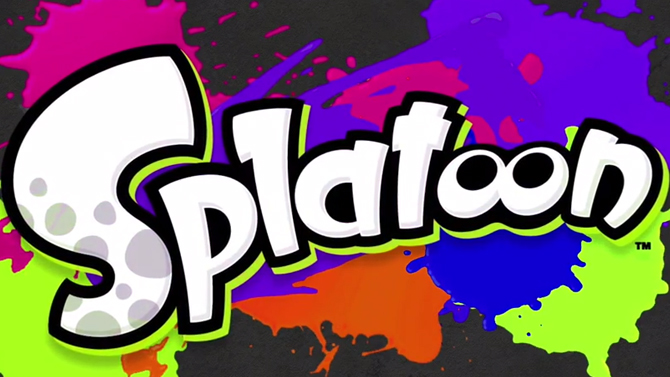 Nintendo of France shared sales numbers for a variety of titles today. We have figures for Wii U and 3DS games, plus the Animal Crossing amiibo cards.
Lifetime sales of Splatoon in France are now sitting at 280,000 copies. It's the second most popular game after Mario Kart 8.
Also on Wii U, Super Mario Maker has sold 145,000 units thus far in France. Xenoblade Chronicles X, a game which just launched this month, has already moved 40,000 copies.
Moving on to 3DS, sales for Animal Crossing: Happy Home Designer are at 220,000 units. New Style Boutique 2 – Fashion Forward has sold 110,000 copies.
Finally, one note about amiibo. Nearly 200,000 packs of Animal Crossing amiibo cards have been purchased by French consumers.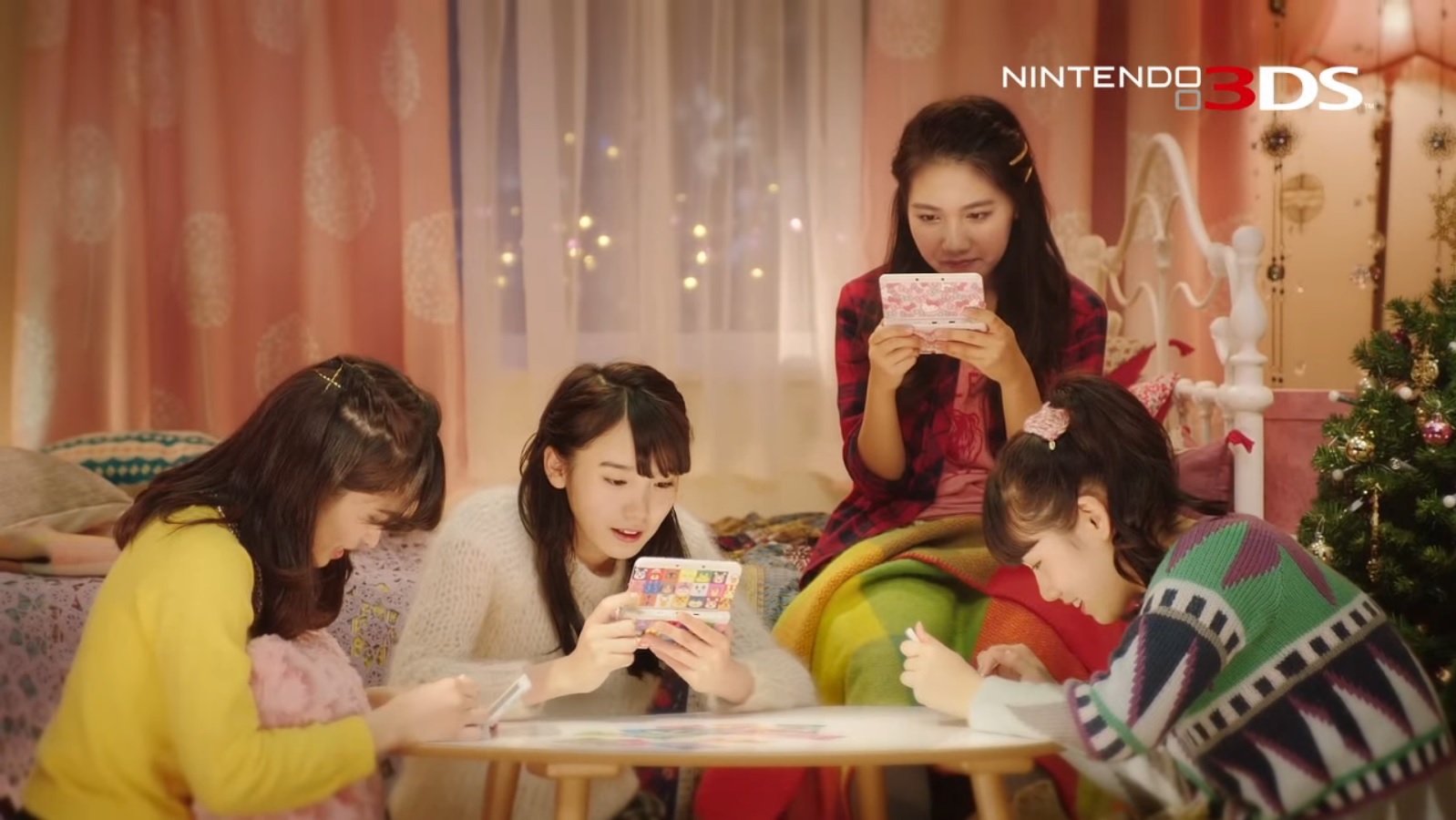 Nintendo has released two new 3DS commercials for the Japanese market. New adverts for Animal Crossing: Happy Home Designer and Rhythm Heaven: The Best Plus are posted below.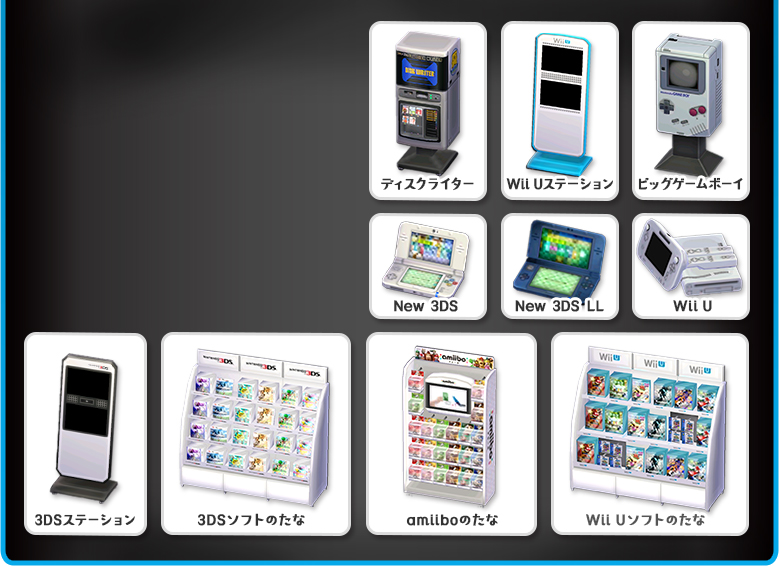 In Japan, Animal Crossing: Happy Home Designer has been updated with several new Nintendo items. Get a look at them below.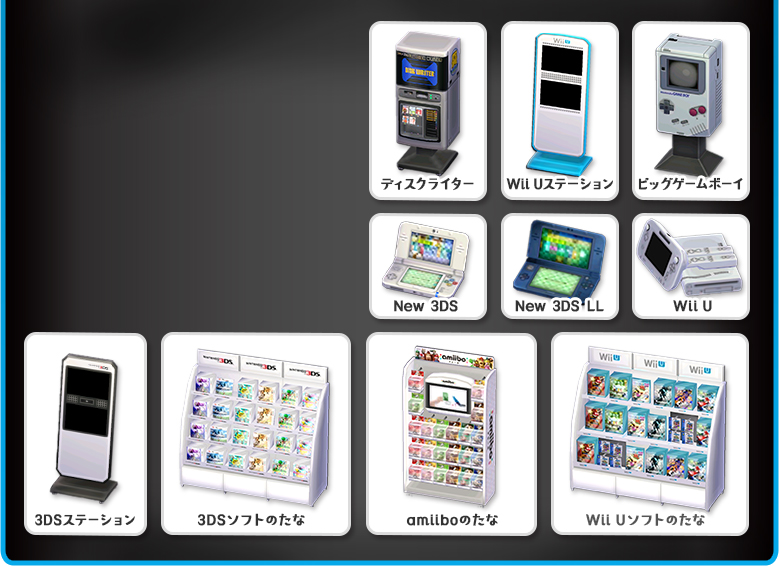 Last month, news leaked about Nintendo-themed items in Animal Crossing: Happy Home Designer. In December, for Japan at least, these will finally be available.
Those with copies of Happy Home Designer can receive Nintendo consoles like Wii U and New 3DS, plus various store displays starting on December 1. The different items are pictured above. We should eventually be getting this content in the west as well, but a release date hasn't been announced just yet.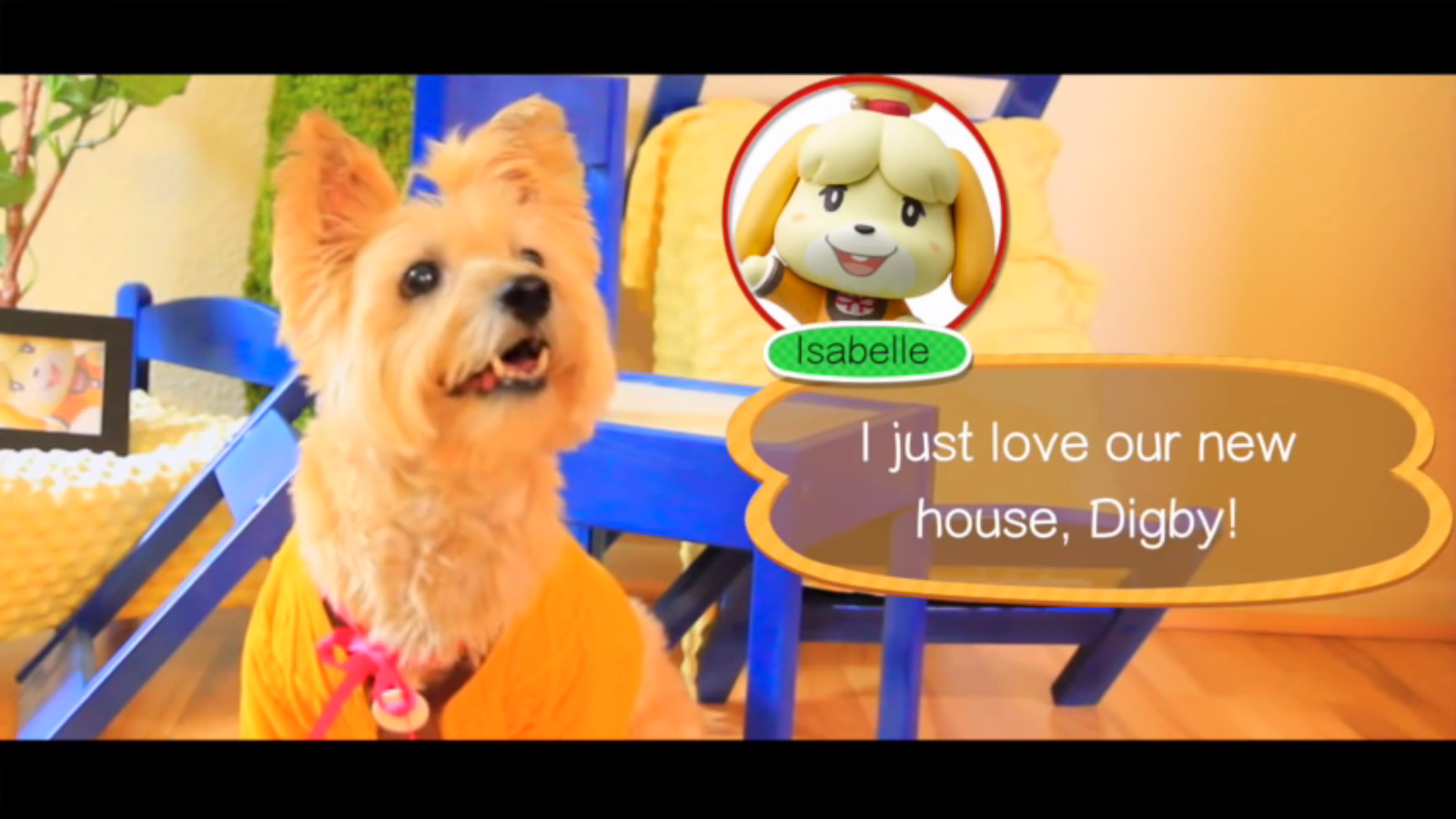 Animal Crossing: Happy Home Designer has been out for a while, but that isn't stopping Nintendo from releasing new videos about it. This new one is certainly a bit..different, but I thought it was too cute to not share. Check it out below: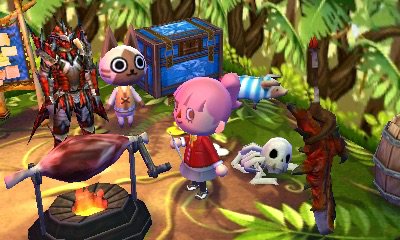 Monster Hunter items were recently added to Animal Crossing: Happy Home Designer through SpotPass. Check out some footage of the content below.