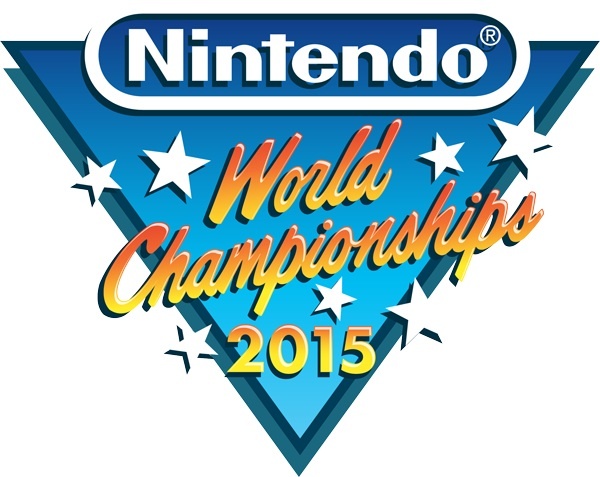 Here's a bit of interesting news. On September 16, Disney XD will be hosting a broadcast of the Nintendo World Championships 2015. I wouldn't have expected this to air on television – especially since the event took place a few months ago – but it's a neat move nonetheless!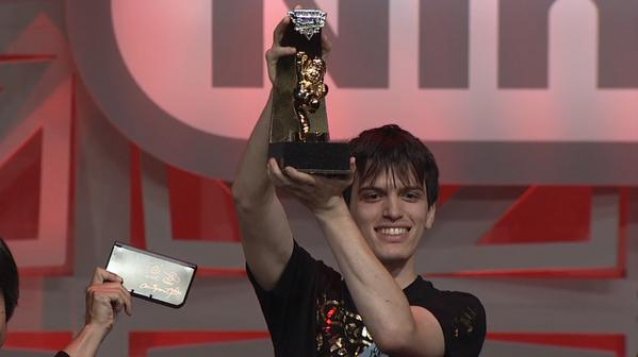 Update by Brian (7/23): We've bumped this to the top. Game Informer has now posted its unabridged interview, which you can find here. John Numbers also posted a response on Twitter to the site's original piece in order to clarify what he originally said.
---
Game Informer recently interviewed John Numbers, who won the 2015 Nintendo World Championship. Some excerpts from the interview:
Where did the name John Numbers come from?

Before I got into the Smash community, I basically used John followed by a few numbers for Internet aliases. I did the same thing when I first got into the Brawl competitive community one year after its released. A few years in people were just like, "Hey John. John 12346 sounds stupid. How about John Numbers." And eventually it just stuck.

Did you go back and watch Cosmo's performance during Mario Maker?

I'm actually a very big 2D Mario buff. I have a lot of experience with pretty much every 2D Mario game. I was going in pretty hard on that. I said, "What happened Cosmo? You were doing so well on the first and third levels?" To see him just perform like that? It was a letdown honestly. I was hoping it would be a good match, but he only got into the pipe as I killed Bowser. I got a chance to talk to him and he didn't choke or anything. He just wasn't familiar with the mechanics, that's all.

What was it like meeting Shigeru Miyamoto?

When I won, I was like "Oh boy a trophy," and I was being snarky because I knew I was getting a trophy – they said so on twitter. But it wouldn't be any fun without some surprises, so here's a guest: Miyamoto. And oh my gosh, I was star struck when that happened. I was floating there and I shook his hand. I was overjoyed to meet the man. I shook his hand and basically said thank you for all of the games and experience you've provided for us over the years. I've had a good time gaming with Nintendo. And he said thank you. He more or less understood what I said.

What are you doing with your 3DS and your trophy?

I was a little annoyed Cosmo got a 3DS, too. My prize was a 3DS and trophy, but he got a 3DS, too. The 3DS I'm going to keep for a very long time, at least for sentimental purposes. I might sell it one day, I probably won't, but you never know. It might be worth a lot in the future. I'm more likely to sell the trophy because that thing doesn't even have my name on it (laughs). It's just a really heavy, 25 lb trophy. I think it's made of lead.
Check out the full interview here.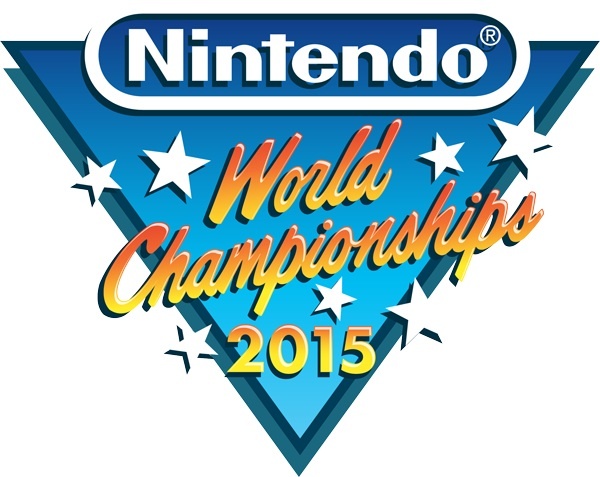 The official "Play Nintendo" YouTube account shared another recap video from the Nintendo World Championships 2015. You can take a look at it below.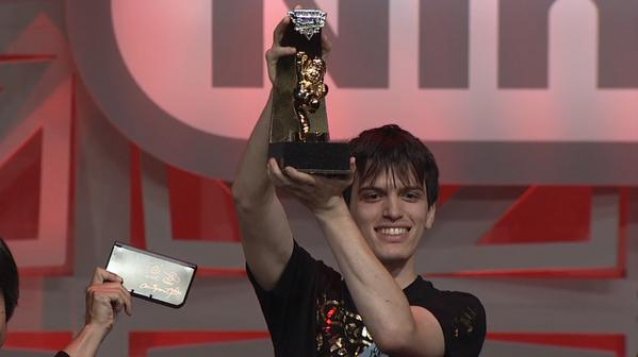 2015 Nintendo World Champion John Numbers held an AmA (Ask me Anything) on the Nintendo subreddit. Here are a couple choice quotes: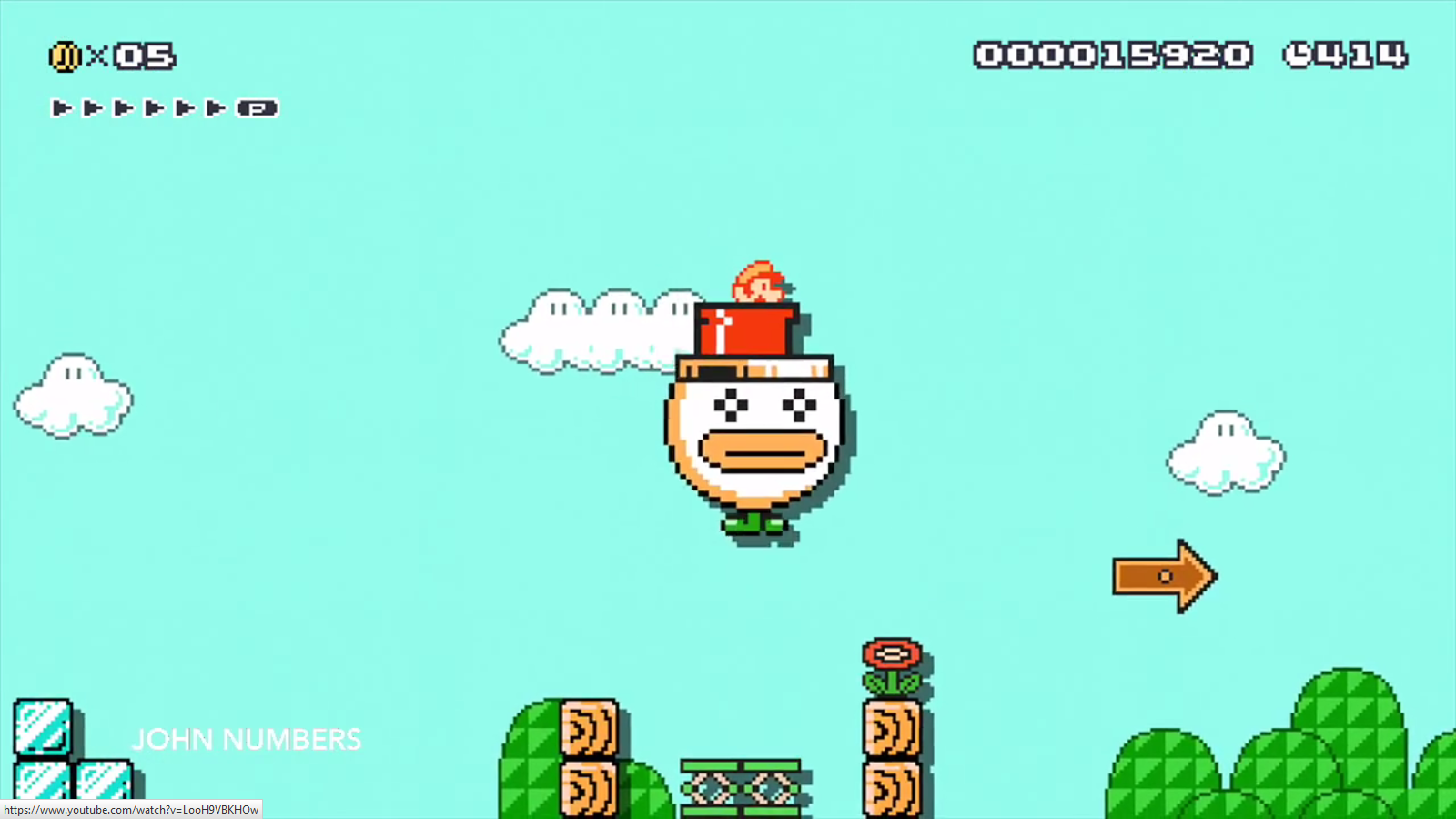 Odds are you've already seen the Nintendo World Championships by now, but in case you haven't or if you just want to check out a couple of the show's highlights, Nintendo uploaded three videos to their Youtube channel: one general highlight video and two about Super Mario Maker. Check them out past the break: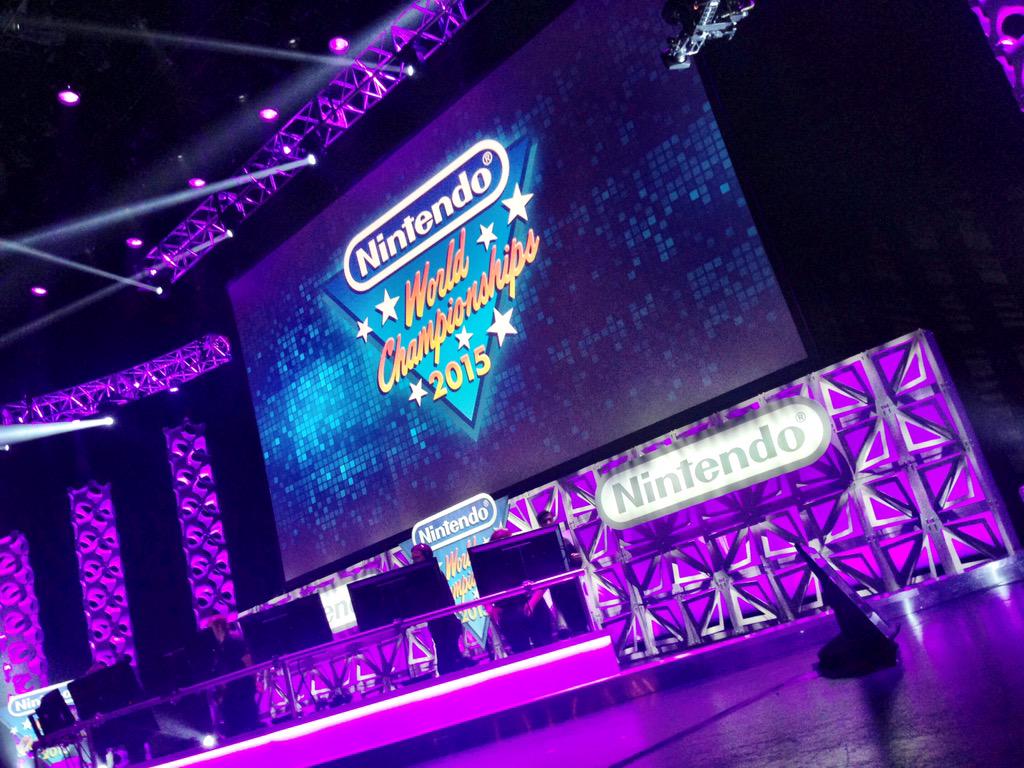 Nintendo has shared a few official photos from the Nintendo World Championships 2015. Take a look at them in the gallery below.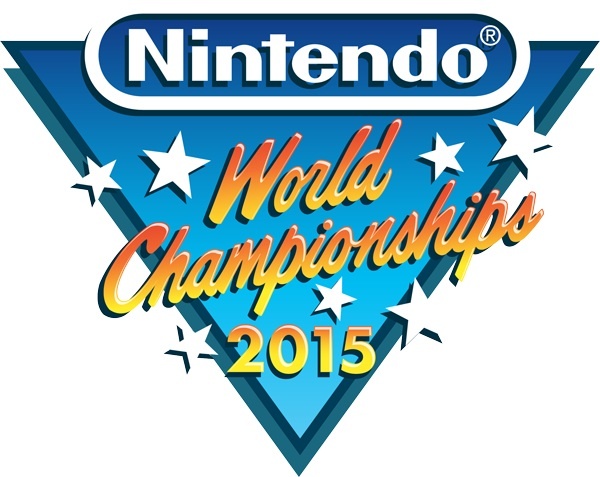 Nintendo issued a new press release recapping all of today's fun at the Nintendo World Championships 2015. That includes information about the winner, games played, reveal of Blast Ball, and more. We've posted the full announcement below.
LOS ANGELES–(BUSINESS WIRE)– Returning after a 25-year hiatus, the Nintendo World Championships 2015 concluded tonight in Los Angeles with a new world champion: John "John Numbers" Goldberg of Queens, New York. Goldberg defeated Cosmo Wright in a tense final round playing the upcoming Super Mario Maker game for the Wii U console. The new champion emerged victorious after a multi-round competition in games from Nintendo's past, present and future, including The Legend of Zelda for the Nintendo Entertainment System, Super Metroid for the Super NES, as well as Splatoon, Super Smash Bros. for Wii U and Mario Kart 8 for Wii U, in front of a live crowd of thousands and even more fans watching around the world online.

The intense competition consisted of 16 Nintendo fans, eight pre-selected by Nintendo and eight advancing from qualifying rounds held across the nation on May 30. After winning the final round, Goldberg was presented his trophy by Nintendo developer Shigeru Miyamoto, creator of the Super Mario Bros., The Legend of Zelda and Donkey Kong series, among others.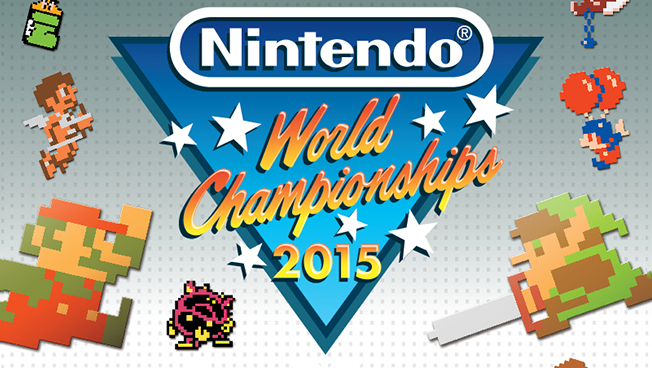 Those who missed out on the Nintendo World Championships 2015 can now watch a complete recording of the event. We've attached the entire video below.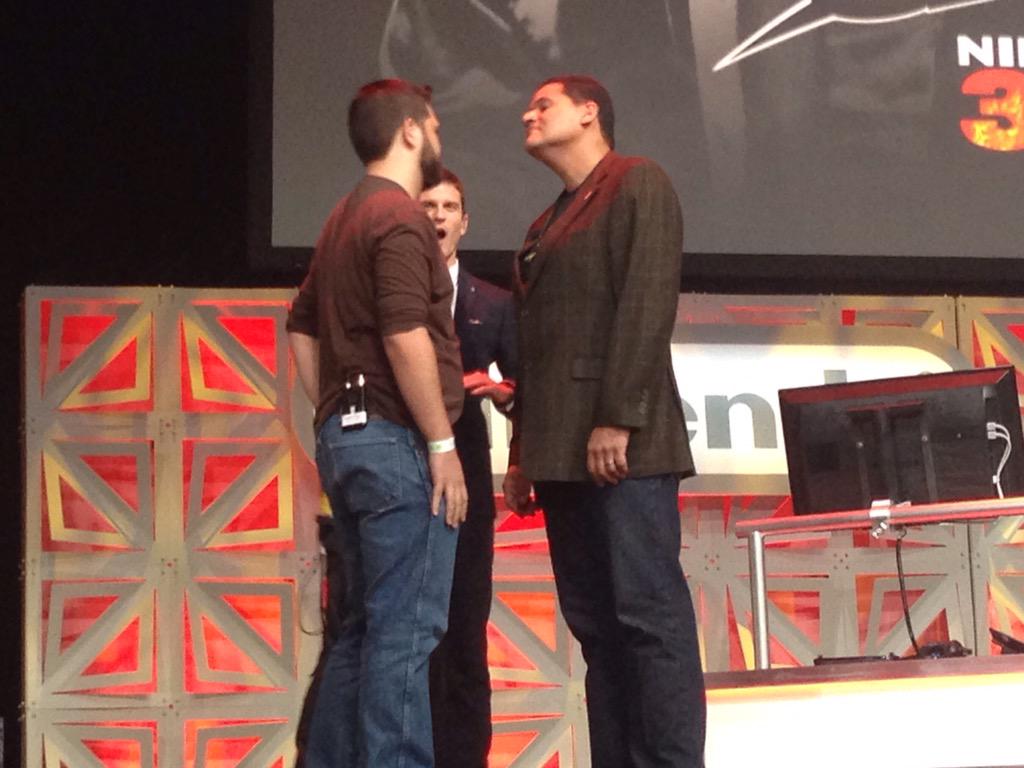 Nintendo of America president Reggie Fils-Aime took on Hungrybox at the Nintendo World Championships 2015. You can view the full match below.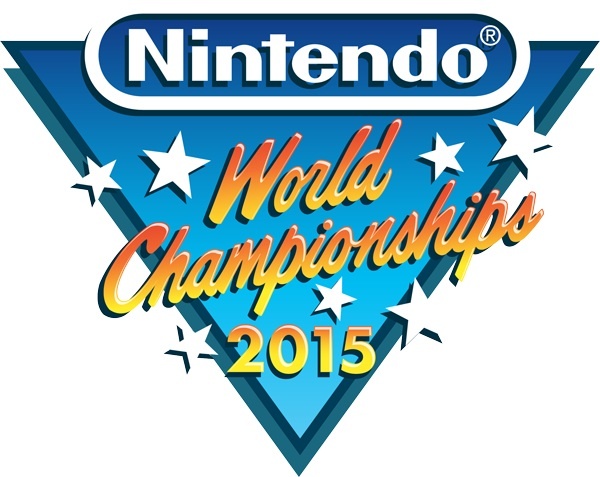 Missed out on the Nintendo World Championships 2015 pre-show? No worries! We've posted it in full below. The show featured a level from Yoshi's Woolly World as well as the announcement of EarthBound Beginnings.