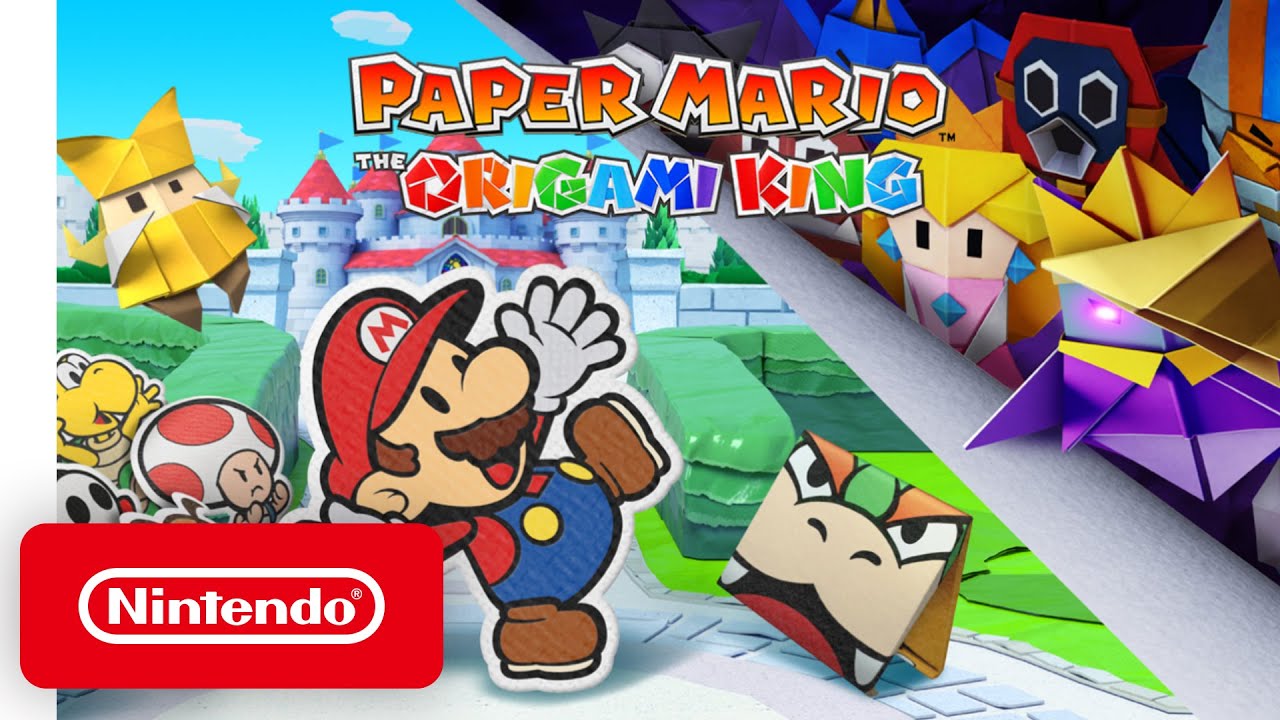 Update (5/16): Paper Mario: The Origami King is up on Amazon UK.
---
Update (5/15): Pre-orders are now up on Amazon.
---
Original (5/14): Pre-orders for Paper Mario: The Origami King have started to open. It's currently up on Best Buy here and GameStop here.
For those in the UK, Nintendo is now taking pre-orders here.
Paper Mario: The Origami King launches for Switch on July 17. Learn more about the game here.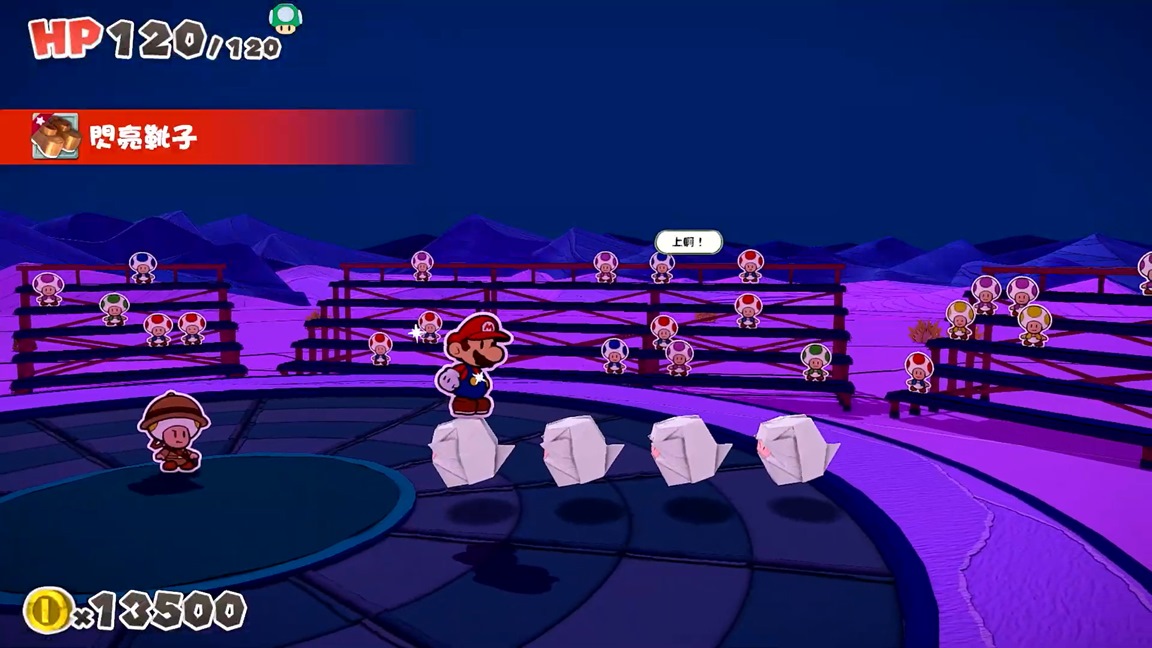 Nintendo ended up announcing Paper Mario: The Origami King out of nowhere yesterday, following speculation that a new entry in the series would be coming to Switch. One of the things we heard when the initial rumors started is that the Switch title should be a return to the franchise's roots. It remains to be seen how closely Paper Mario: The Origami King follows the blueprints of the N64 and GameCube games, but there is at least one positive sign.
Nintendo did say in its announcement that "you'll enlist the help of characters old and new". While the extent of that remains to be seen, partners may appear in battle. A trailer actually shows a different version of a battle scene not included elsewhere. In the Chinese version, the same Toad that follows Mario in the overworld also appears during combat.
No one can say for sure why China received a slightly different version of the trailer. Thankfully, Paper Mario: The Origami King is just a couple of months out, and we should be learning more soon. Hopefully future updates confirm that partners will indeed play a role in combat.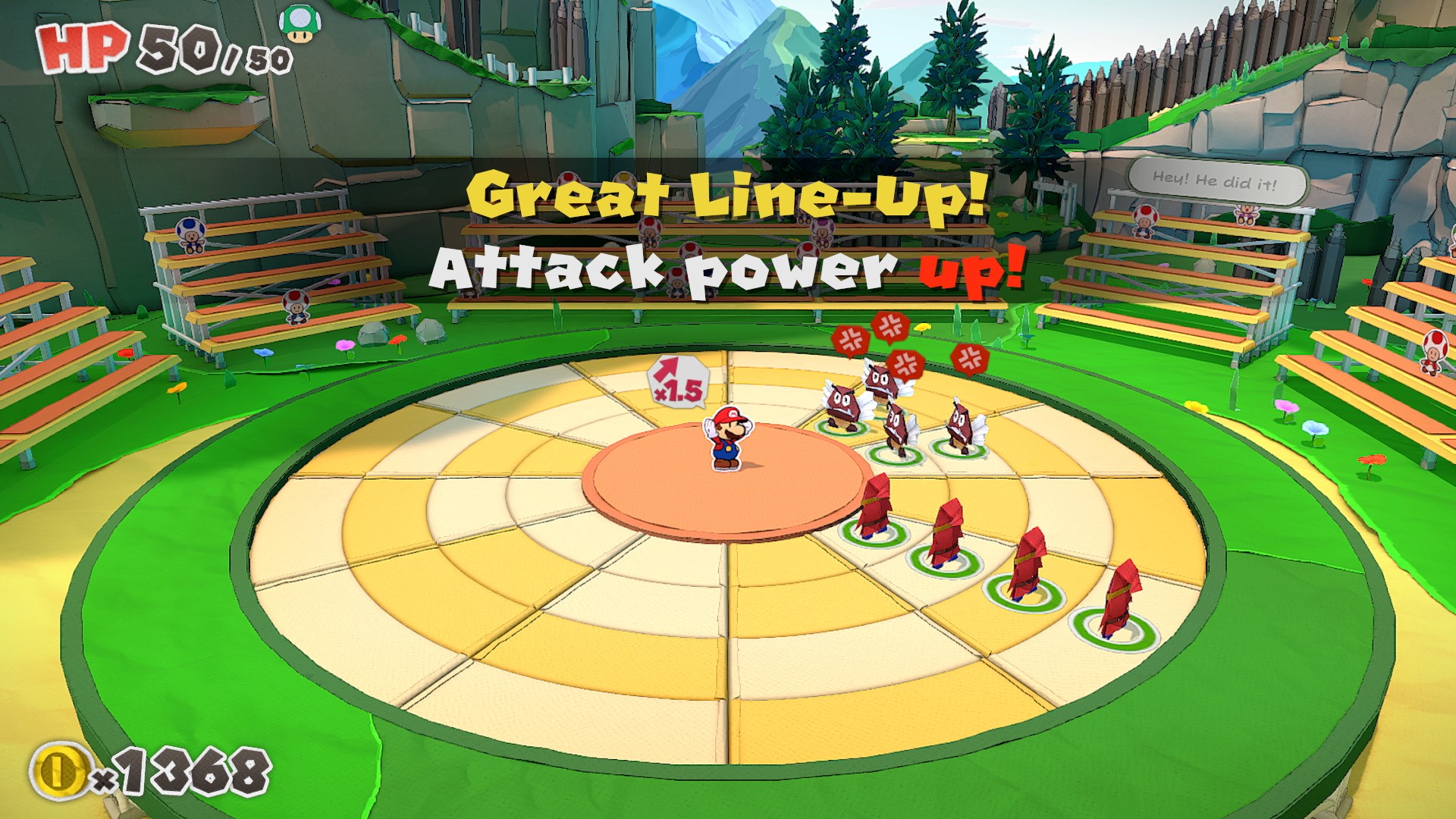 Nintendo has posted a brief clip showing off the battle system in Paper Mario: The Origami King. Check out the video below.
We also have some new art: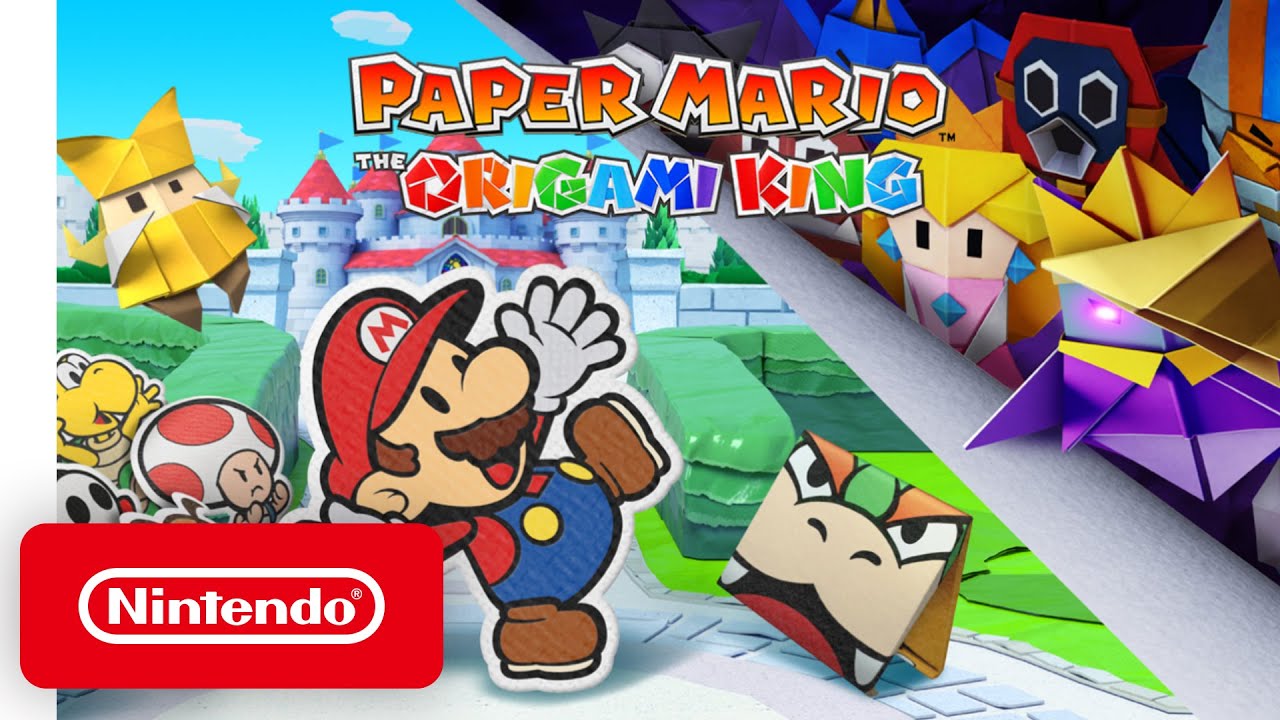 Nintendo has just announced Paper Mario: The Origami King, a brand new game for Switch. It'll launch both physically and digitally on July 17.
Paper Mario: The Origami King kicks off as "the dangerous King Olly unleashes his plan to fold the entire world." Princess Peach's Castle has also been bound "in giant, colored streamers and transported it to a distant mountain." Bowser's minions have transformed into Folded Soldiers and have been enlisted, too.
New to this title is a ring-based system in which you "line up scattered enemies and maximize damage." It'll be based around turn-based battles. Another addition is the 1000 Fold-Arms that "allows you to interact with the landscape by stretching out and pulling, peeling and revealing new locations, helping you to solve puzzles and uncover unexpected surprises." Players will "enlist the help of characters old and new, such as King Olly's good-natured sister, Olivia, along with a range of unlikely allies, including Bowser himself".
Here's the full announcement and trailer: