The footage above comes from the updated Donkey Kong Country: Tropical Freeze site. You can check it out here.
Thanks to Tytygh for the tip.
A few more noteworthy details have emerged for Donkey Kong Country: Tropical Freeze.
Tweets from GameXplain, who recently had a chance to play a demo version at a press event, confirm that Tropical Freeze runs at 1080p. David Wise composed the entire soundtrack for the new Donkey Kong, the outlet confirms. Additionally, as was revealed earlier today, Funky Kong runs the item shop.
Donkey Kong Country: Tropical Freeze's first five worlds are known as Lost Mangroves, Autumn Heights. Bright Savannah, Seabreeze Cove, and Juicy Jungle.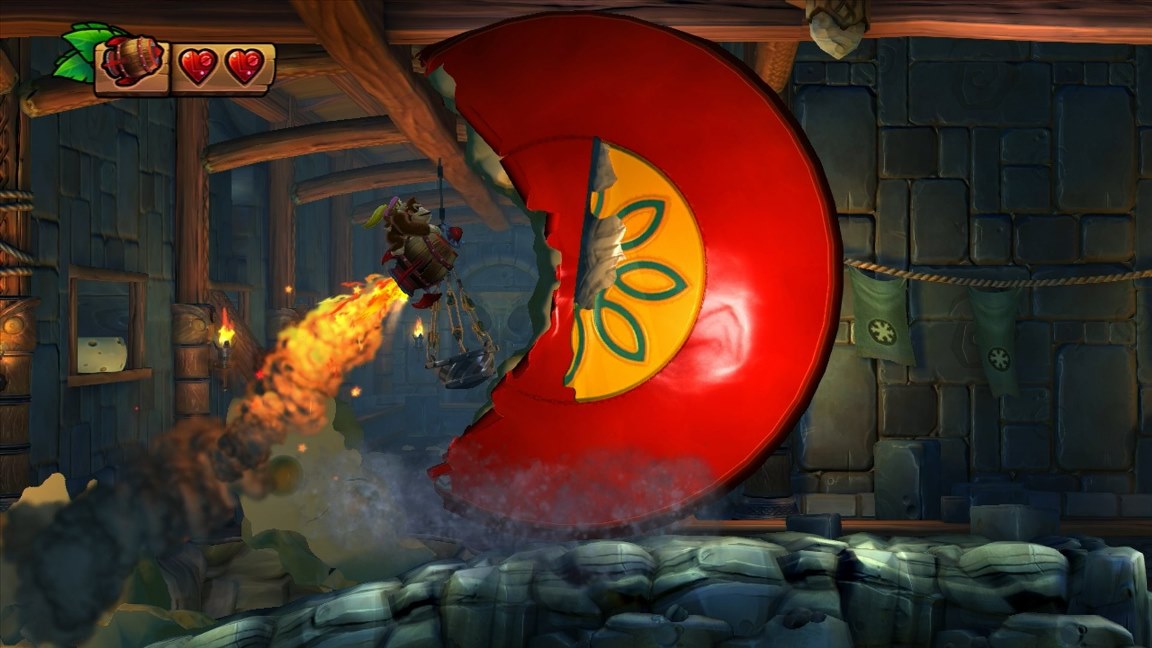 Update: You can find even more details in the video below!
Polygon has gone live with a new preview for Donkey Kong Country: Tropical Freeze. We've rounded up details from the report below.
– Always control Donkey Kong in single-player
– Cranky can also take out enemies with a long-ranged attack
– Cranky throws his dentures unlike Diddy's pop-gun or Dixie's bubblegum attacks
– Swipe enemies with Cranky Kong's cane on dry land and underwater
– Game's levels are "balanced" for players to get through with any buddy
– Certain buddies will allow players to open up new paths
– Ex: in one area, a special puzzle piece is only accessible by bouncing through a spike field with Cranky's pogo stick
– The difficulty of some levels will change depending on which character you use
– Ex: Battling the viking seal boss with Cranky allows you to bounce off the level's spiked fish and knock them out completely
– Don't expect an automatic advantage with Cranky Kong
And a few words from project development Todd Buechele…
"He's been in the series since the very beginning. We've alluded with the way he interacts with DK: 'I'm the best. You youngsters don't know how to do things.'

"We thought the natural progression was to go ahead and get him in there. He is a fan favorite. When we started to actually create him, it just took on a life of its own."

"I don't want to say [Cranky Kong] ups the difficulty, but it does make it feel like more of a traditional Donkey Kong Country game."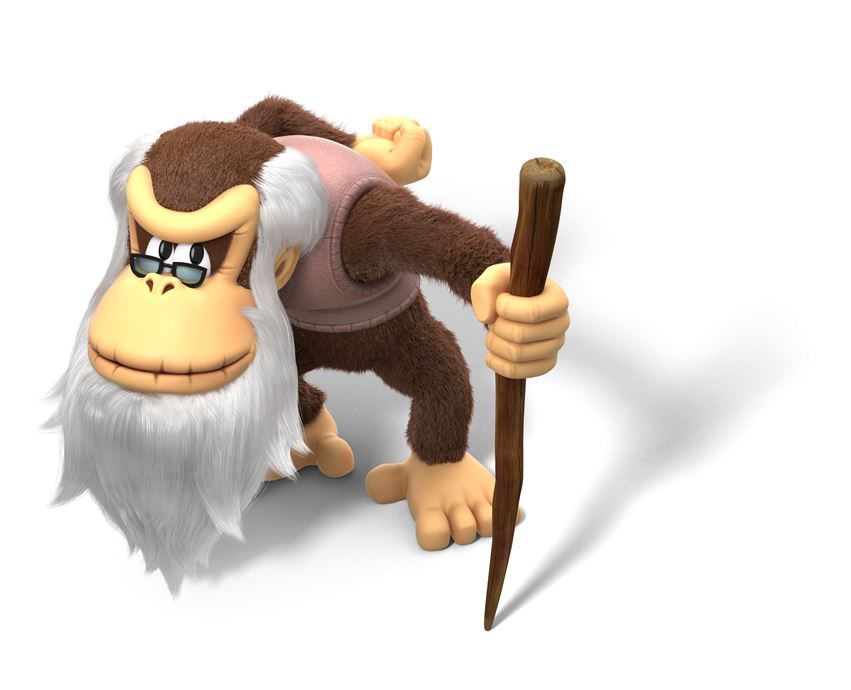 REDMOND, Wash.–(BUSINESS WIRE)–During this weekend's VGX event, a live demonstration of the upcoming Donkey Kong Country: Tropical Freeze game for Wii U revealed some exciting details about the addition of Cranky Kong as a playable character. For the first time in the Donkey Kong Country series, players will be able to assume control of the fan-favorite Cranky Kong. Cranky joins Diddy Kong and Dixie Kong as one of Donkey Kong's partners in the game. At VGX, an event celebrating video games, Nintendo also revealed that the game will launch in North America on Feb. 21 in stores and on the Nintendo eShop.

The bearded Cranky Kong is very spry for his age, using his cane to bounce on dangerous objects like spikes. This ability helps him access areas other characters can't reach. During single-player mode, Cranky rides on Donkey Kong's back. In co-op multiplayer, a second player can control Cranky, Diddy or Dixie directly (an additional controller is required for multiplayer play, and is sold separately).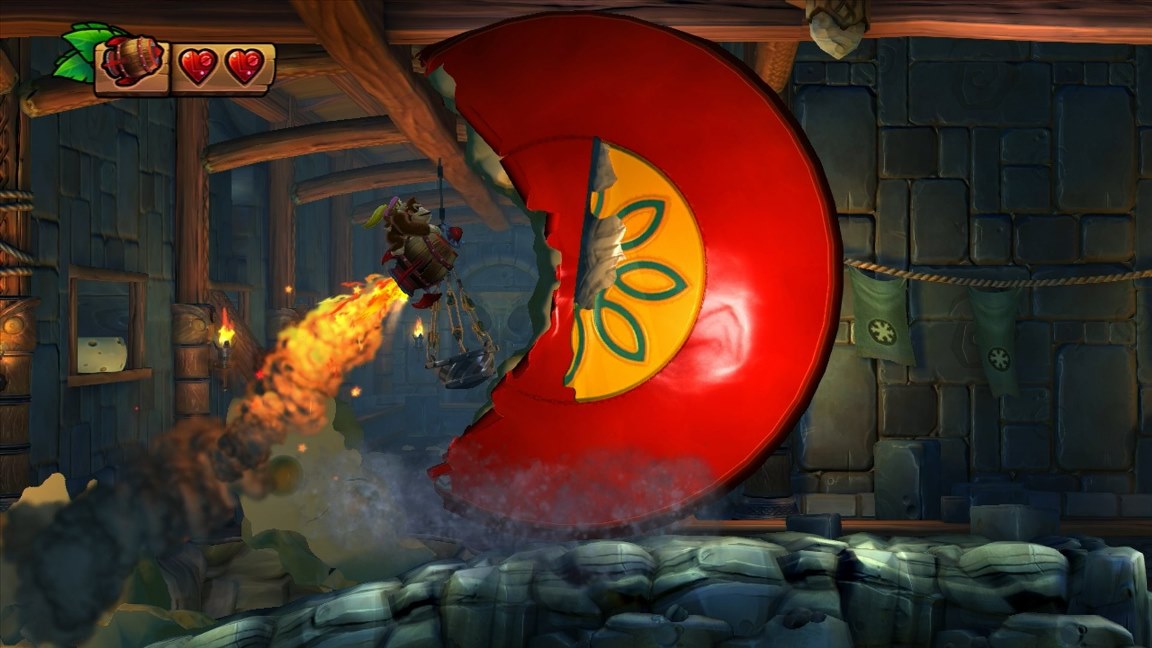 This month's issue of Game Informer contains a feature on Donkey Kong Country: Tropical Freeze. We've rounded up details from the magazine's report below.