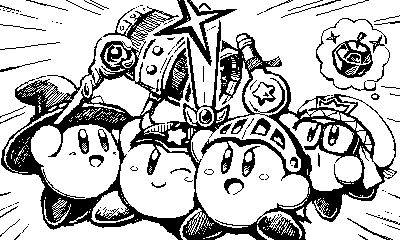 Three new Kirby games were announced for 3DS during the latest Nintendo Direct. The first is Team Kirby Clash Deluxe, out now on the eShop. Kirby's Blowout Blast will follow this summer as another digital title.
The final game was only teased with a snippet of information. Nintendo said it will be a "multiplayer action game", and aside from confirming a holiday launch, didn't offer any additional information.
We do have one other tidbit of information from HAL Laboratory's Satoshi Ishida. In a newly-posted Miiverse post, he specifically referred to it as "an action fighting game". That means we can count on fighting being incorporated in some fashion.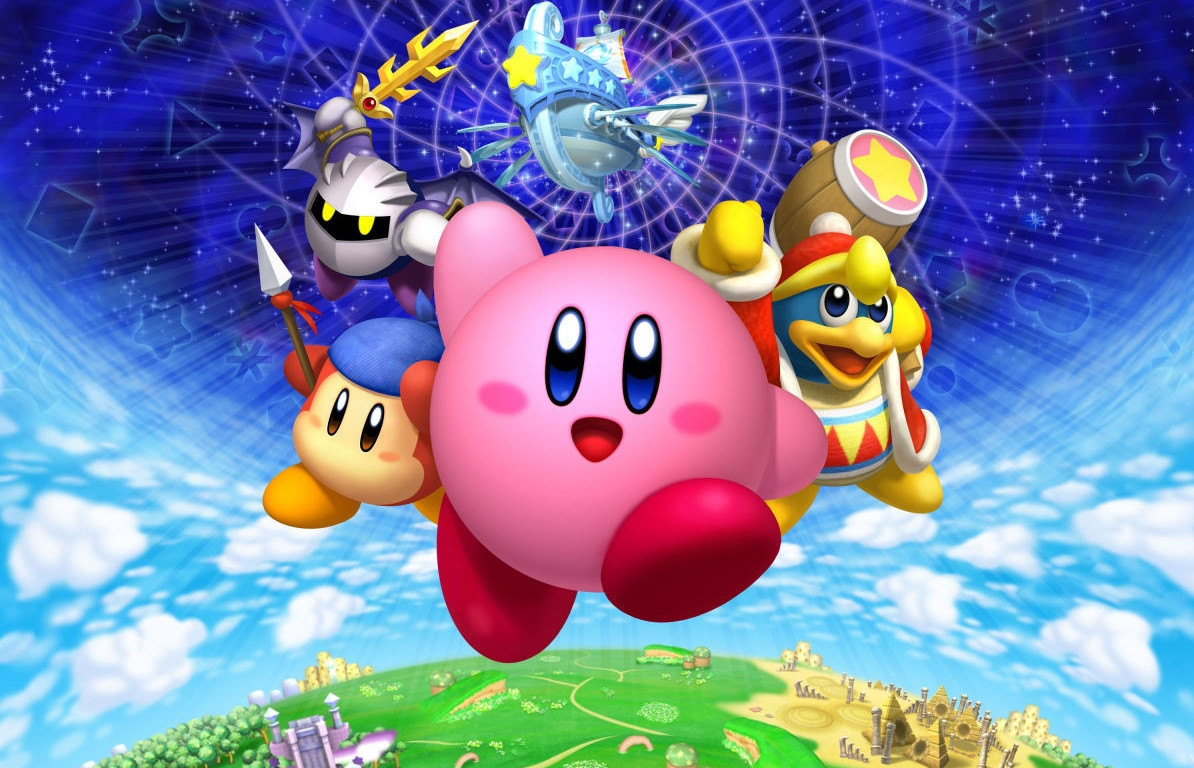 VG247 has published a new interview with Kirby Triple Deluxe director Shinya Kumazaki, HAL Laboratory managing director Yurie Hattori, and the team's public relations staff Satoshi Ishida. One of the more interesting responses came about when Kumazaki and Hattori were asked about potential interest in making a fully 3D Kirby game somewhat like Super Mario Galaxy.
Both of the Kirby devs expressed significant interest in creating such a title, with Kumazaki stating that he believes "there are also more than a few users who'd appreciate being able to freely run around a sprawling map, fighting with copy abilities." He also said, "I hope that one of our next challenges will be to produce a Kirby game in full 3D that still maintains the same depth of play our fans have come to expect."
Check out Kumazaki and Hattori's complete comments below.