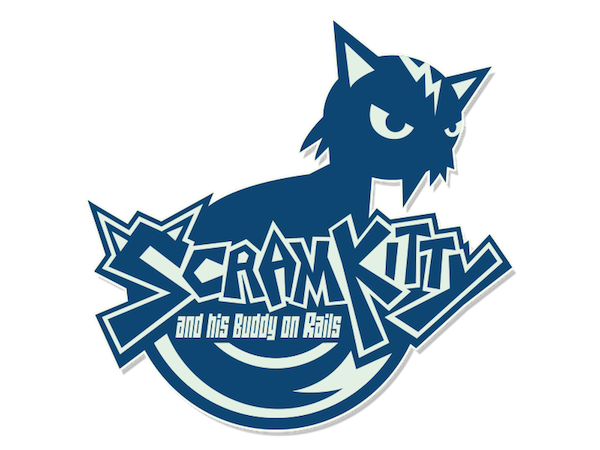 A new Scram Kitty and his Buddy on Rails video was uploaded to the Nintendo UK Wii U YouTube channel earlier today. It gives us another look at the game's version 2.0 update. Check it out below.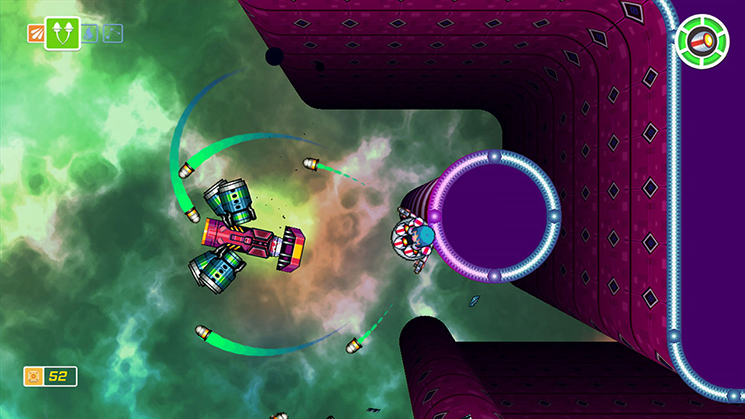 Dakko Dakko has now released a video showing off Scram Kitty and his Buddy on Rails' new 2.0 update. Watch it below.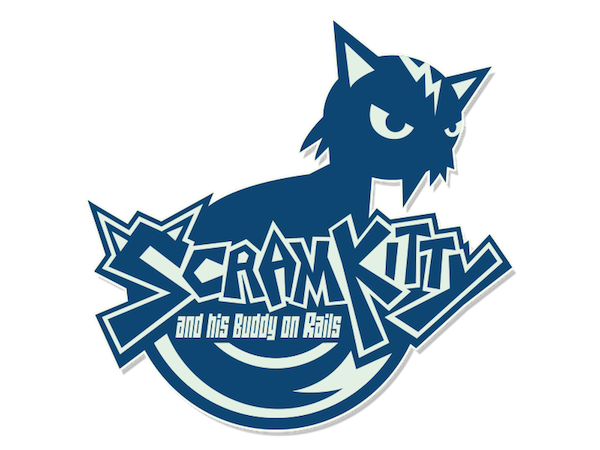 Dakko Dakko is updating Scram Kitty and his Buddy on Rails with new features. To celebrate the game's anniversary, the studio has created a patch that allows players to freely aim one direction while riding in another using a "twin-stick" control setup.
That isn't all, however. Dakko Dakko says that the update features freer movement when targeting, enhanced enemy AI, and a number of "small adjustments throughout to make the whole game a smoother experience."
Scram Kitty's update is starting to roll out on various platforms today. When we have official confirmation about it being available on Wii U, we'll update this post.
Source: Dakko Dakko PR
An update for Scram Kitty and his Buddy on Rails is currently in the works. Developer Dakko Dakko teased the patch on Twitter earlier today. Details are sparse, but it's said to be "very cool".
Here's what was shared on Twitter:
Friday activities at Dakko Dakko: messing with balance board (and other!) controls for Scram Kitty. Scram F… https://t.co/iteSsIXwYF

— Rhod (@sdrhod) April 3, 2015
I can't promise we'll release balance board controls, but I *can* promise that a very cool update is coming to all versions, soon.

— Dakko Dakko Ltd. (@dakkodakko) April 3, 2015
Dakko Dakko has released a new update for Scram Kitty and his Buddy on Rails. The patch makes a few additions/changes, such as tweaked stage hazards and new enemy behavior.
Dakko Dakko shared Scram Kitty's update news on Twitter a few minutes ago with the following message:
Update for "Scram Kitty and his Buddy on Rails" is out! More powerful flames! Tweaked stage hazards! New enemy behaviour! No cost! Enjoy!!

— Dakko Dakko Ltd. (@dakkodakko) October 12, 2014
Dakko Dakko is currently cooking up an update for Scram Kitty and his Buddy on Rails.
The company's Rhodri Broadbent took to Miiverse and explained what will be included in the update. Players can expect improved balance in stages, easier double-jumping, more entertaining and rewarding mutant mice to battle, and more strategic encounters with Mouse Commanders. Dakko Dakko also fixed a few stage progression problems.
At the moment, Scram Kitty's update is getting its last few "finishing touches".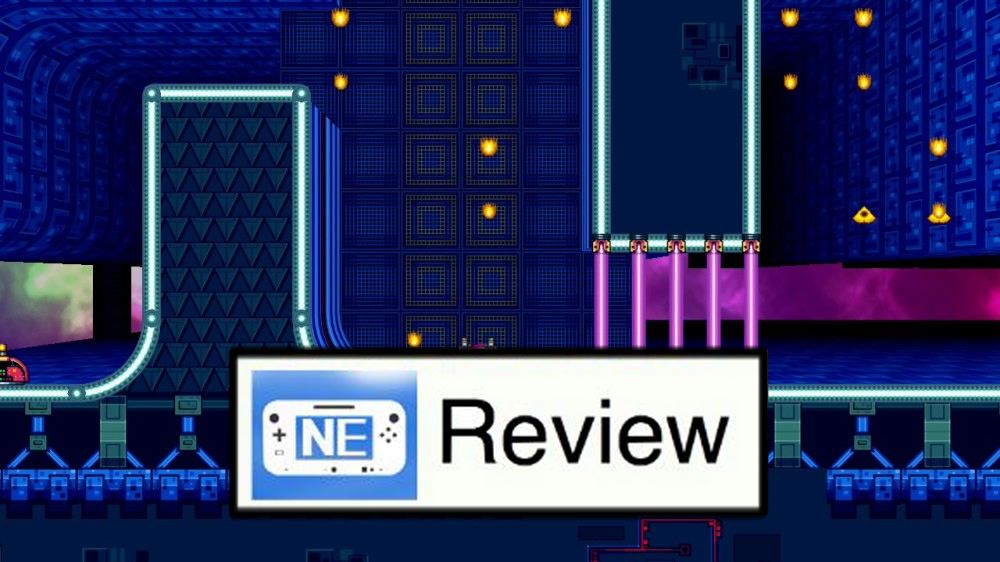 System: Nintendo Wii U
Release Date: May 15th, 2013 (NA, EU)
Developer: Dakko Dakko
Publisher: Dakko Dakko
---
Author: Jack
I hate it when people label things incorrectly. It makes me very sad and upset. I can't tell you how much compound irritation I've had to repress when, say, someone would write the wrong name down on an online order at work and offer me the duty of rectifying the situation over the phone with Mrs. Jihnson and her missing mail-order appliance, or when a past roommate not-to-be-named would intentionally label the cat food 'dog food' just to try to make me sick the next day.
This is why I possess such a vitriol for relatively new Welsh developer Dakko Dakko and their latest attempt at capturing the burgeoning Wii U indie scene (think Mutant Mudds, Cloudberry Kingdom, and all of the other titles I've referenced way too much in writing and on the podcast), Scram Kitty and his Buddy on Rails, a 2D shooter with strong open-world platforming elements. The 'On Rails' signifier at the end there implies imprison-y, limited bounds and pointed, one-dimensional gameplay design, whereas Scram Kitty, in its comparative sense of freedom to the recent litany of top-notch platformers we've seen reach the eShop, feels anything but. Scram Kitty, though confusing in name, scratches an itch not satiated fully by its contemporaries on the platform. By not being as singularly masterful in its level design elements as, say, VVVVVV or Mighty Switch Force!, Scram Kitty feels a little less uptight and neo-retro, yet crucially still achieves the same level of "old-school hardcore" as those luminaries do. I will not use any cat puns in this review.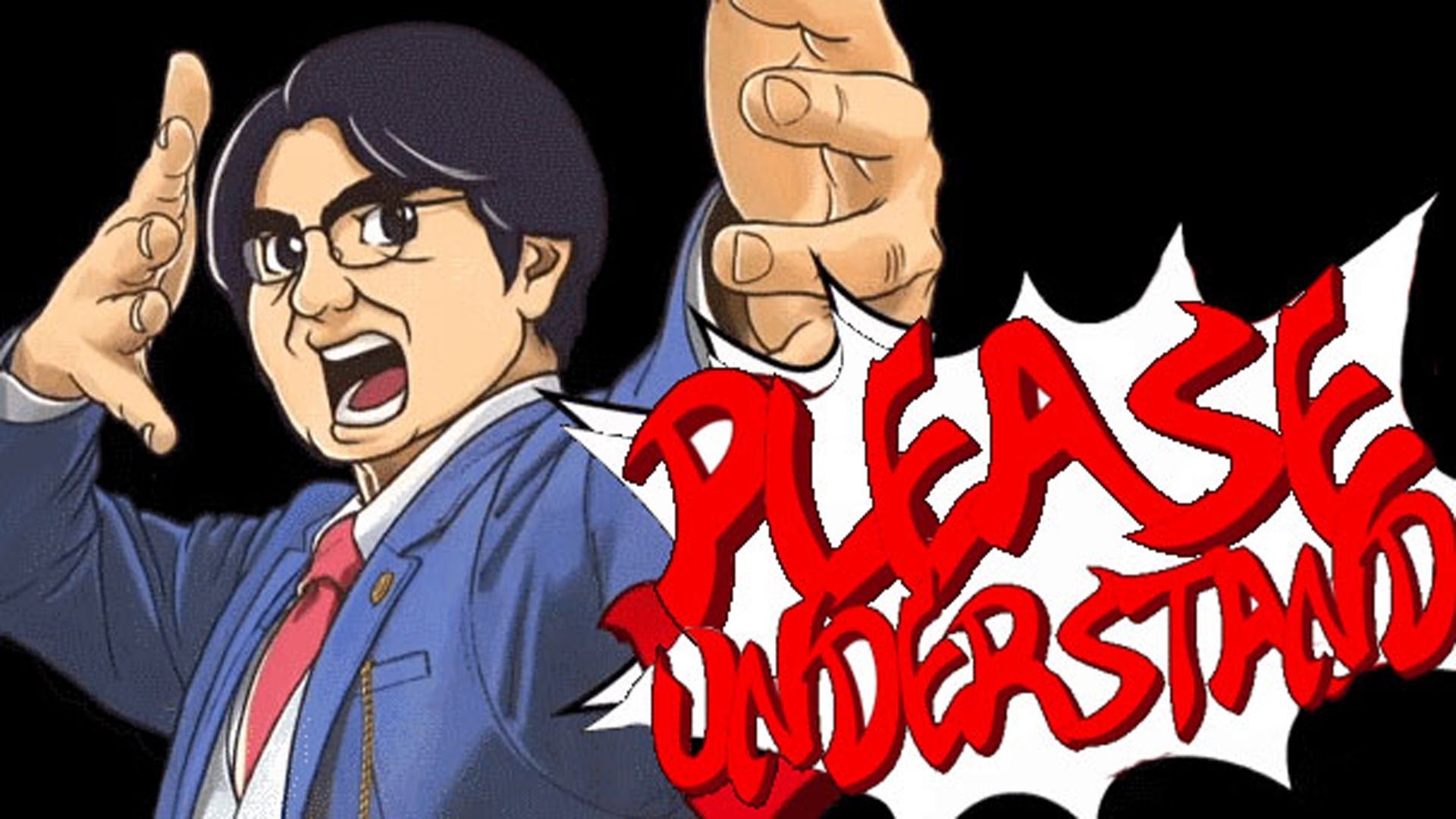 ON THIS EPISODE: We've got some new Nintendo-platform games to talk about this week! First off, though, Laura tells us about the actually-not-terrible DLC for Disney Magical World and the crew discusses the online play of Mario Kart Wii and why sometimes no-communication can be cool. Then, Jack gives us his impressions of the new Wii U eShop game Scram Kitty and His Buddy on Rails, and Austin walks us through the first hour or so of Moon Chronicles on 3DS.
PLUS: Nintendo creates every Mario Kart game from scratch, and lately they've taken it upon themselves to really put a ton of work into very minor details. Is this strategy good for them, or would it be more beneficial for them (or for us as gamers!) if they put out titles more quickly with less of these details/polish?
AND: A bit of listener mail wraps up the show, as always. Some questions about Nintendo merging consoles and portables for their next system(s), as well as talking about what old Nintendo franchises should be revived. (hint: bring back Project H.A.M.M.E.R.)
This Week's Podcast Crew: Austin, Jack, and Laura
---
Download this episode (click this link)
Subscribe via iTunes by clicking this thing!
Subscribe with Google by clicking this thing!
Subscribe with Yahoo something-or-other by clicking this thing!
A 3DS version of Scram Kitty and his Buddy on Rails might be possible. Director Dan Croucher, speaking with Cubed3, said that a version for the handheld isn't "totally out of the question".
He said:
Nothing's totally out of the question! 3DS is an amazing system, and we'd love to try it out, but we want to see how things go on Wii U first.
Croucher also spoke about Dakko Dakko's future plans as well. There are "loads of ideas" regarding a Scram Kitty sequel along with ideas for brand new projects.
We have many plans for the future, partly depending on how Scram Kitty and his Buddy on Rails is received. We have loads of ideas for a sequel, and loads of ideas for new games, so we'll have to see how thing pan out.