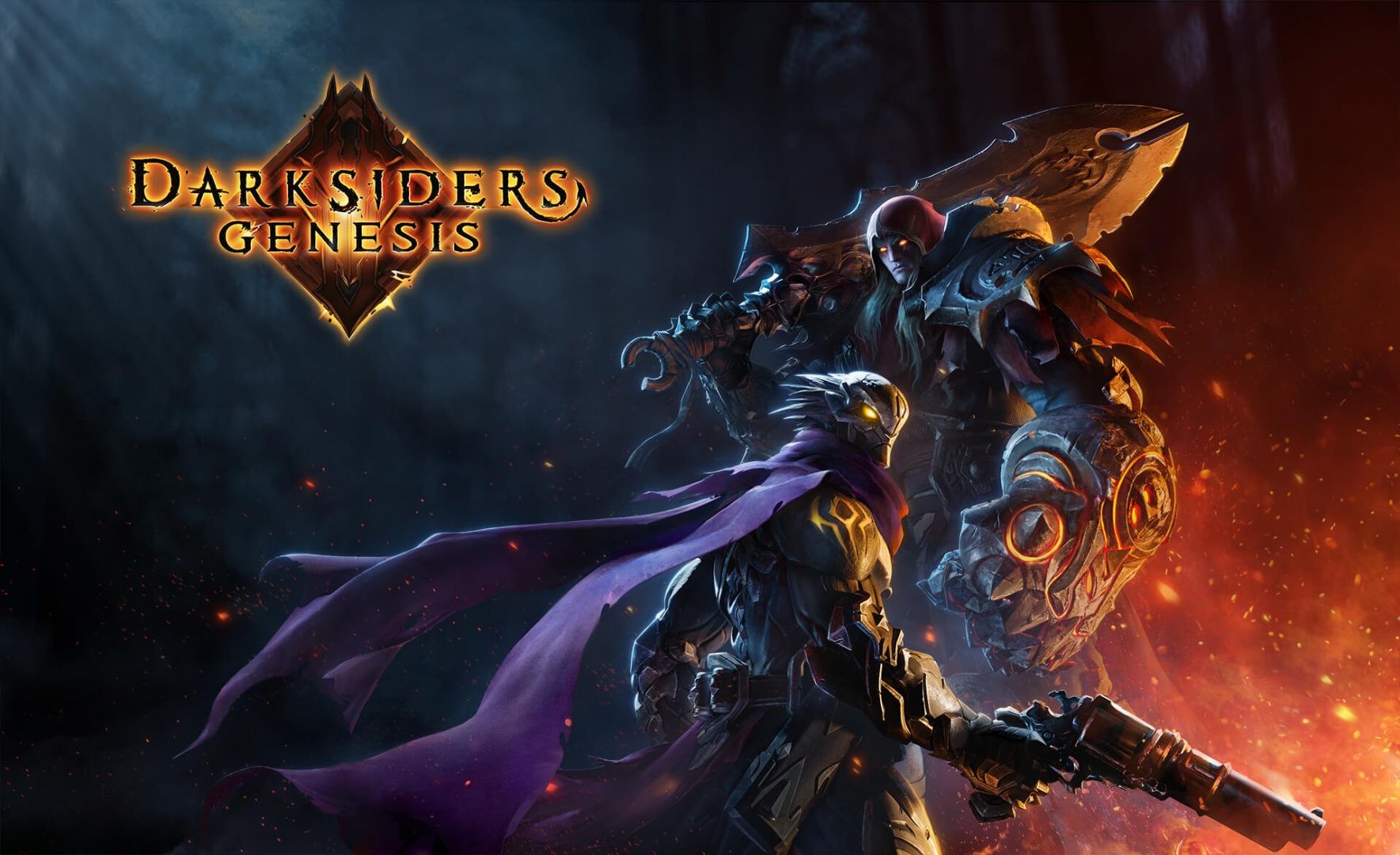 IGN has posted a couple of videos with new footage from Darksiders Genesis. Get a look at the latest gameplay below.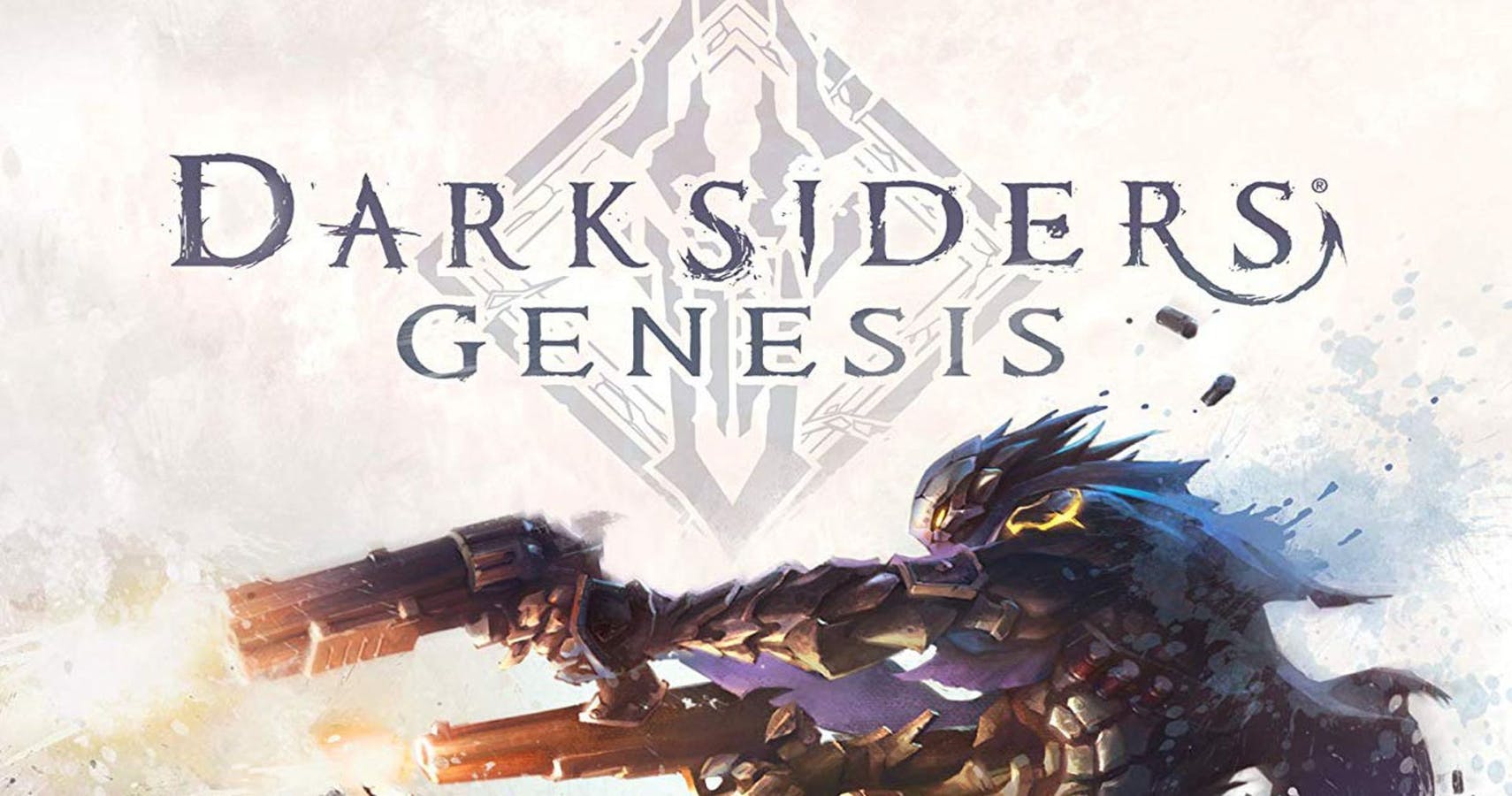 THQ Nordic and Airship Syndicate have gone live with a new "Abilities and Creature Cores" trailer for Darksiders Genesis. You can see it below.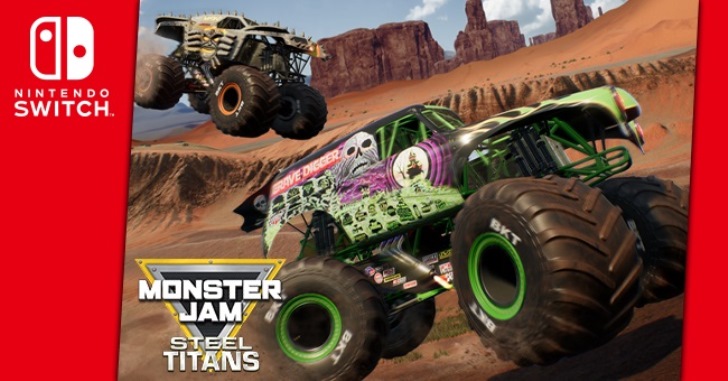 THQ Nordic and Feld Entertainment today announced that they're bringing Monster Jam Steel Titans to Switch. A digital release will happen first on November 26, followed by a physical version on February 4.
Here's an overview of Monster Jam Steel Titans, along with a trailer: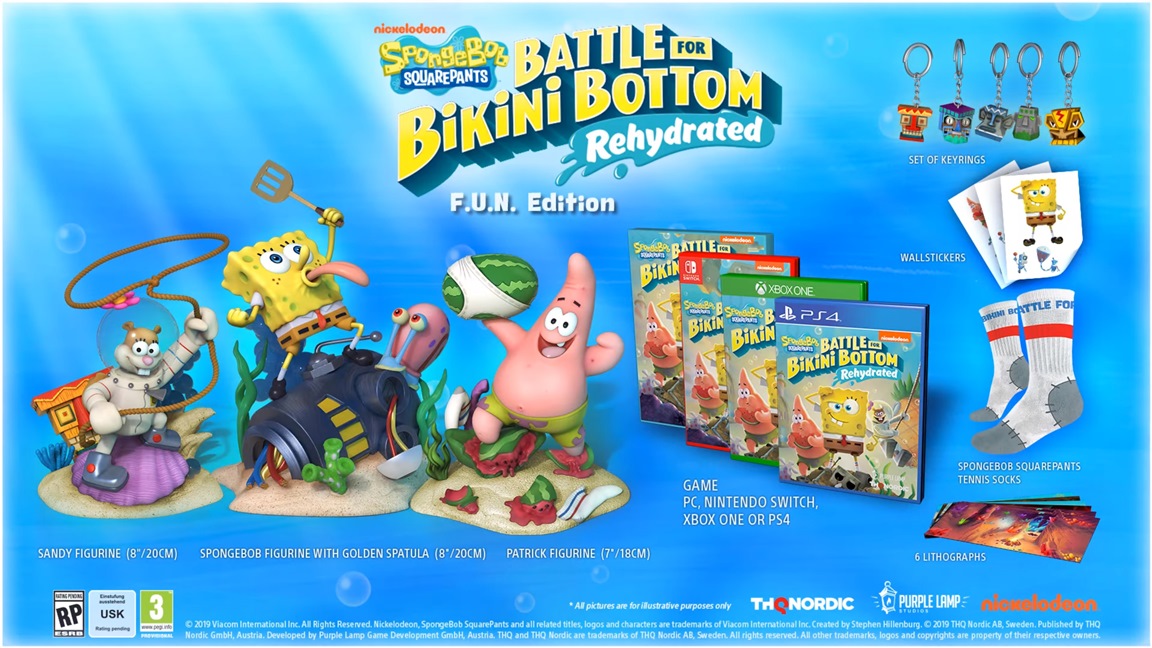 Amazon has opened pre-orders for the newly-announced F.U.N. and Shiny Editions for Spongebob Squarepants: Battle for Bikini Bottom – Rehydrated. You can reserve a copy here.
The Shiny Edition contains a SpongeBob figurine, wallstickers, six lithographs, tennis socks, and the game itself. The F.U.N. Edition has all of the same goodies in addition to figurines for Patrick and Sandy plus a set of tiki keyrings.
For those that missed it, GameStop also has pre-orders here.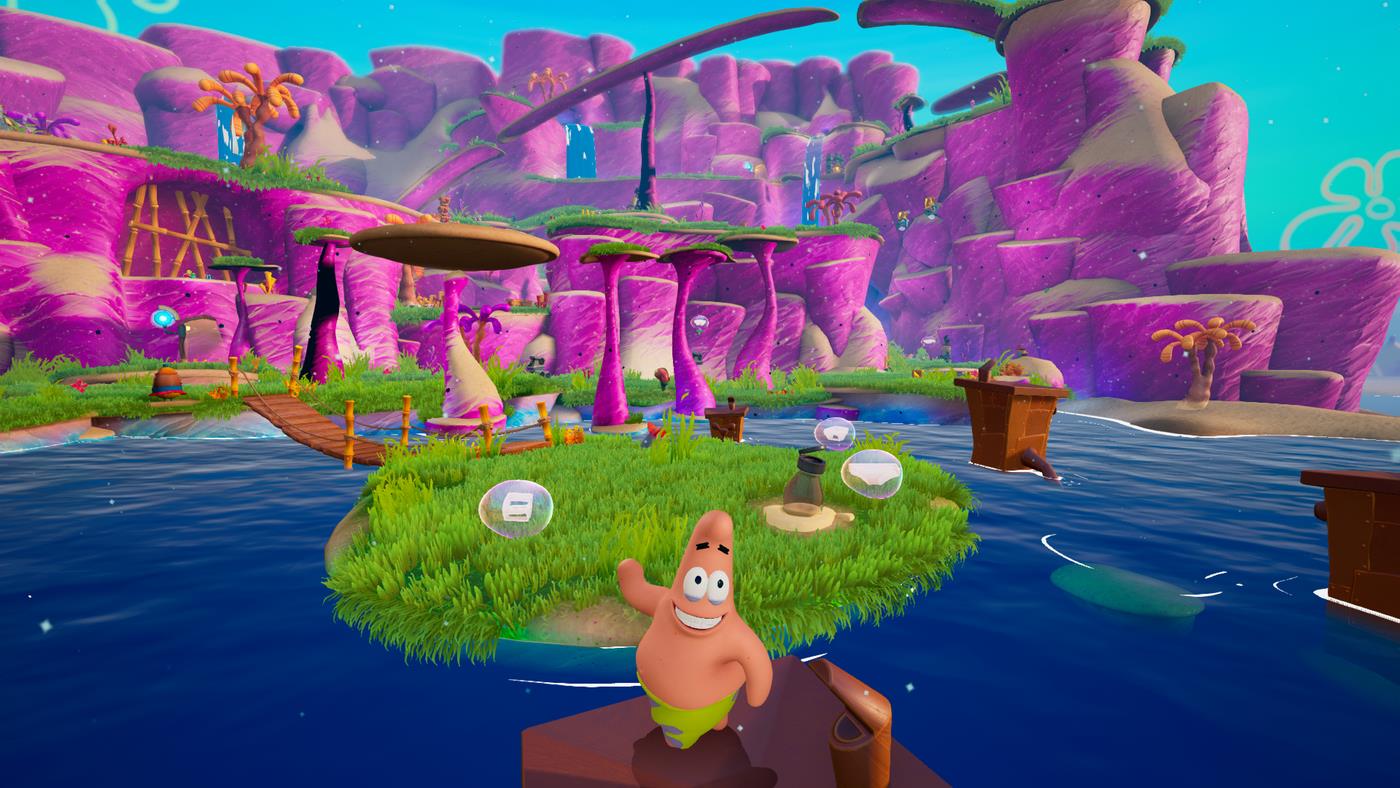 IGN has got its hands on some new SpongeBob SquarePants: Battle for Bikini Bottom – Rehydrated screenshots and art from THQ Nordic. The images primarily show SpongeBob and Patrick in Jellyfish Fields, but we also have concept art for a couple of other levels.
Here's the full set:
SpongeBob SquarePants: Battle for Bikini Bottom – Rehydrated launches on Switch in 2020.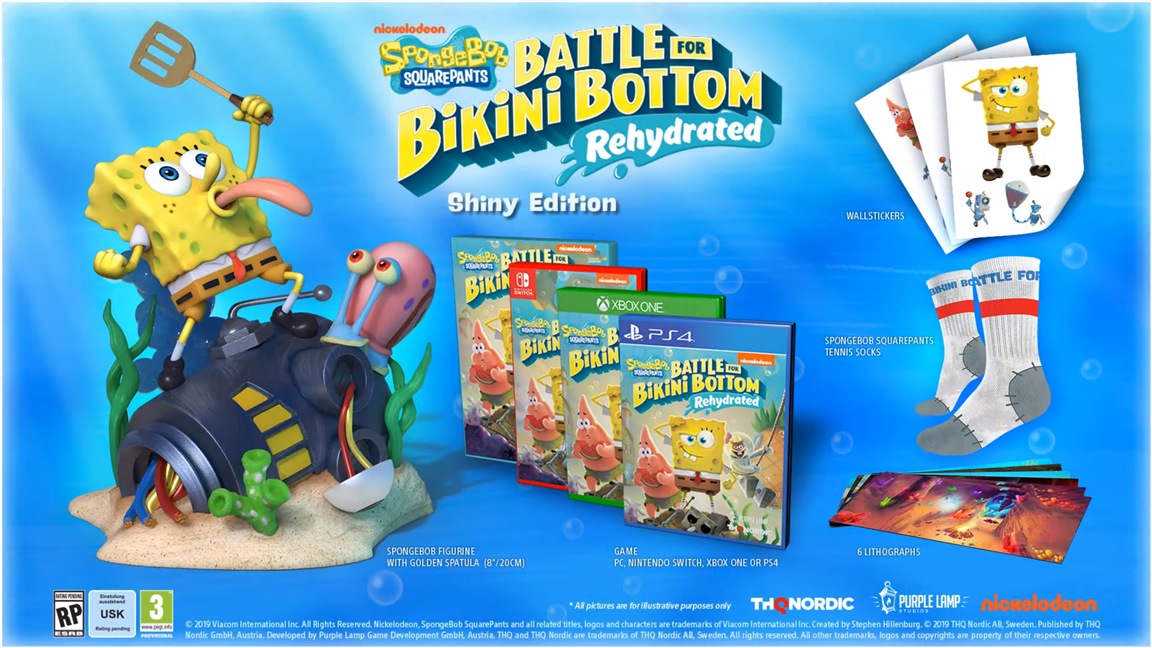 Update 2: GameStop has opened pre-orders here.
---
Update: Amazon UK has opened pre-orders here.
---
Original: THQ Nordic today revealed a pair of collector's editions that will be offered for SpongeBob SquarePants: Battle for Bikini Bottom – Rehydrated. Pre-orders open today, and the game itself launches in 2020.
Here's the rundown of both: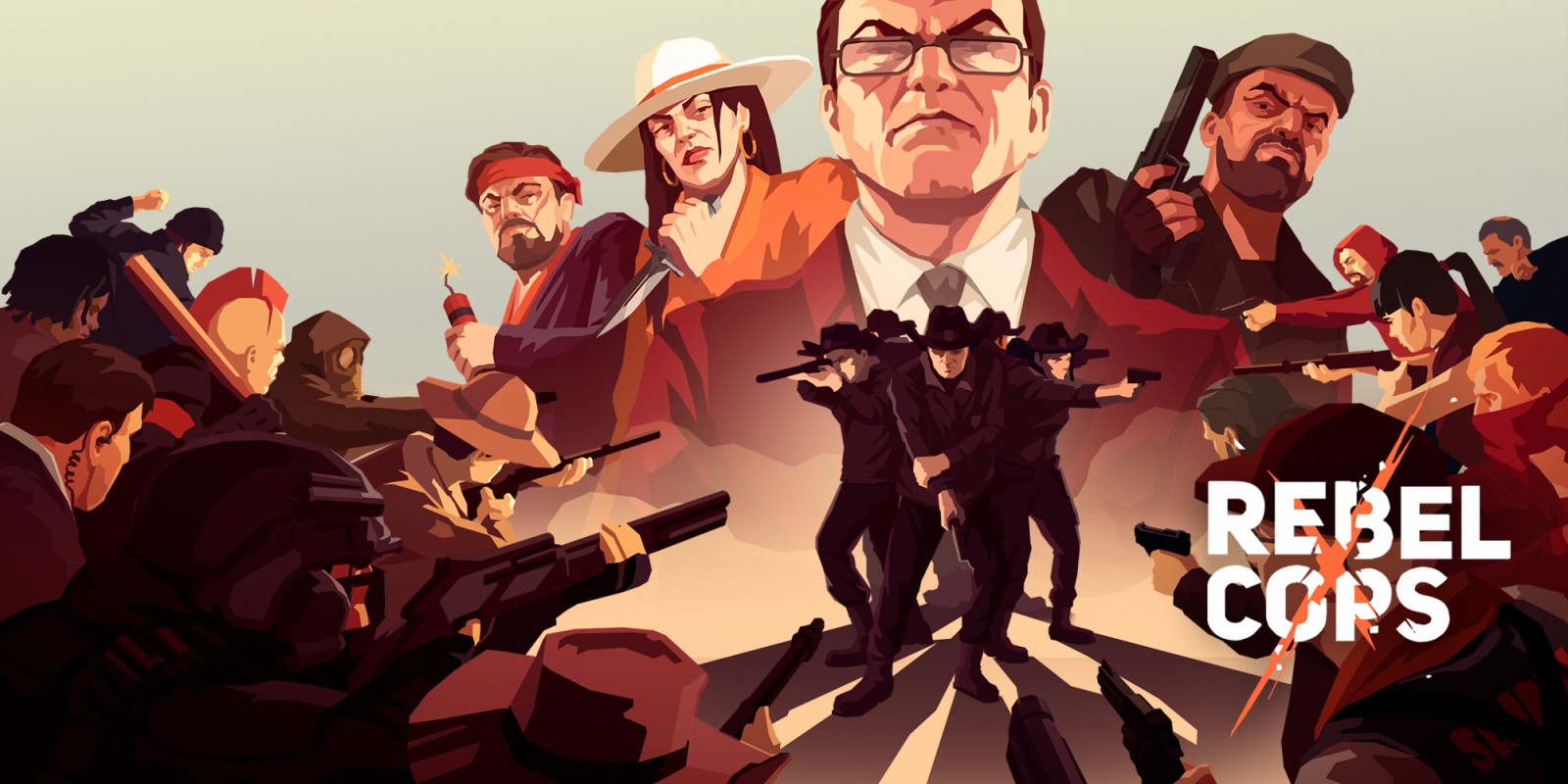 THQ Nordic and Weappy Studios are now offering a new update on Switch. Once the patch is installed, players can access the Rebel Yell mode for the tactical stealth game. Infinite saves have been added as well.
Here's some information about the Rebel Yell survival mode: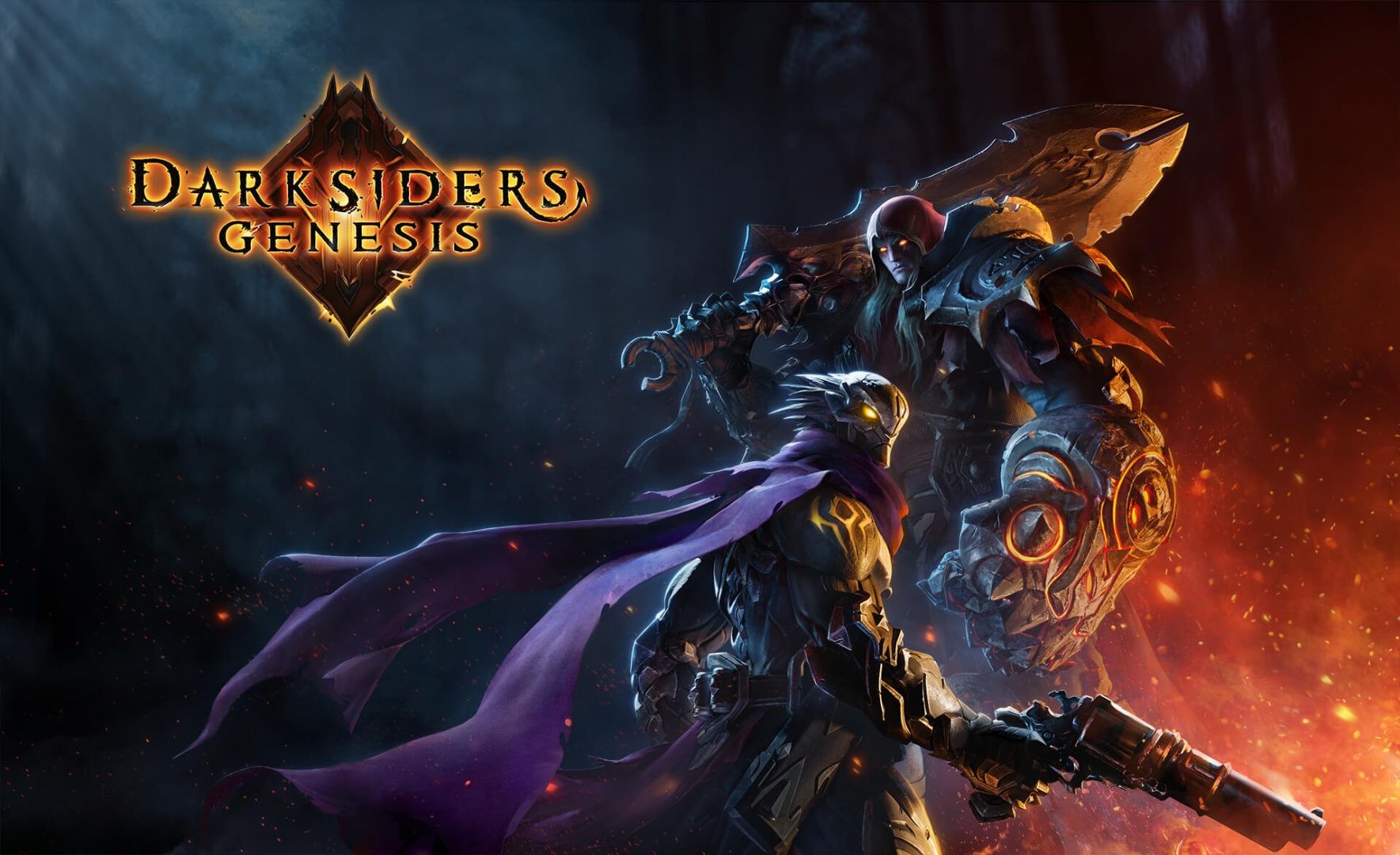 Darksiders Genesis has a release date – at least on PC (and Stadia). The game will initially launch on December 5, followed by other platforms in 2020.
IGN specifically mentions a February 14, 2020 release date for PlayStation 4 and Xbox One. That news may apply to Switch as well, but at the very least, it looks like we won't be seeing Darksiders Genesis on consoles until next year.
Here's a new Strife cinematic trailer to go along with today's news: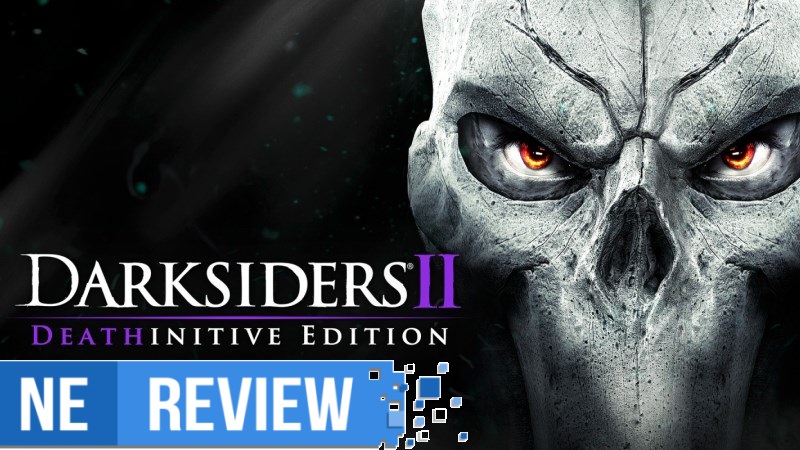 System: Switch
Release date: September 26, 2019
Developer: THQ Nordic
Publisher: THQ Nordic
---
Earlier this year, THQ Nordic treated us to a rather lovely Switch port of Darksiders – titled Darksiders Warmastered Edition – that proved, if nothing else, to be a bit of a technical achievement. Being a fast-paced hack and slasher that relies on precise inputs and visual cues, it gave Switch owners the choice of either playing the game at high resolution and 30 frames per second, or at a lower resolution whilst running at 60 frames per second. This choice, and the work that went into making it possible, resulted in a technically magnificent game that drew plenty of praise across the Switch community. As we near the all-important holiday season, THQ Nordic has decided to bolster its late 2019 lineup with a Switch port of the game's sequel, Darksiders II Deathinitive Edition.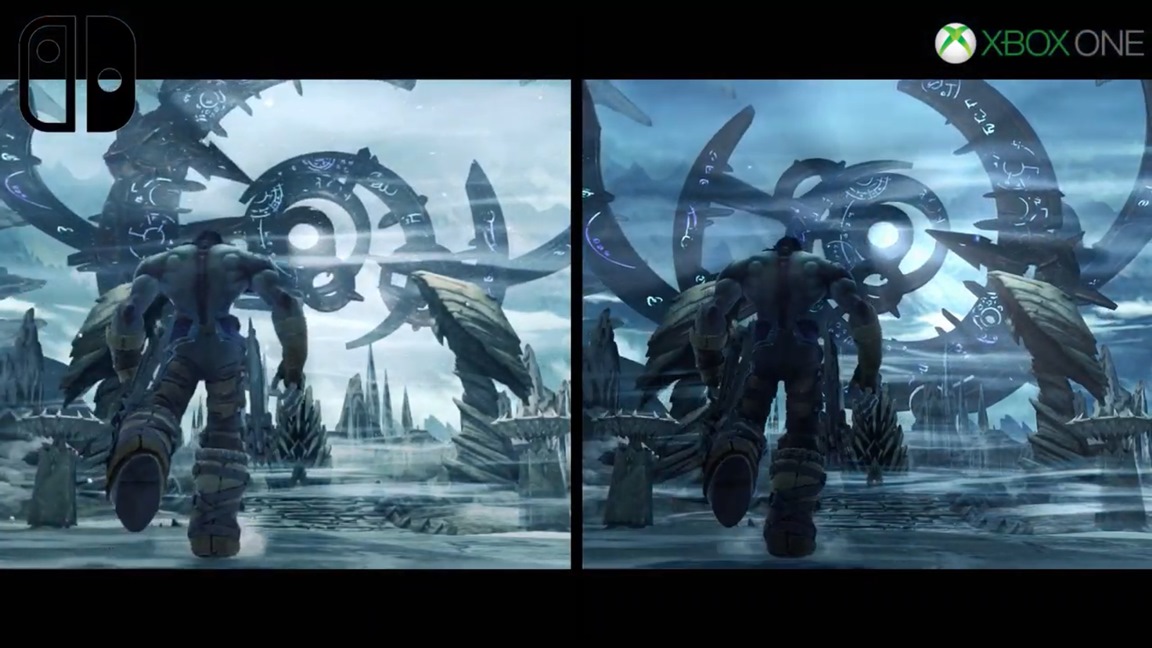 Darksiders II Deathinitive Edition is out now on Switch. If you're interested to see how it stacks up to the Xbox One version, check out the video below.