This week's issue of Famitsu has a new interview about Pokken Tournament with Pokemon Company CEO and president Tsunekazu Ishihara, Tekken series chief producer Katsuhiro Harada, and Soulcalibur producer Masaaki Hoshino. You can find some excerpts after the break (courtesy of Siliconera).
Pokken Tournament was announced a few days ago, which wasn't all too shocking given the teaser image we saw last August. What was a bit surprising, however, was that the game was only confirmed for arcades.
But don't worry just yet! During Famitsu's stream, Pokemon president Tsunekazu Ishihara was asked about the decision to make an arcade game. Bulbagarden points out, "The way Ishihara phrased his answer, talking about doing arcade first, does suggest that Pokkén will eventually come to console."
Wii U, anyone?! I know I could see something like that happening!
Thanks to Jake for the tip.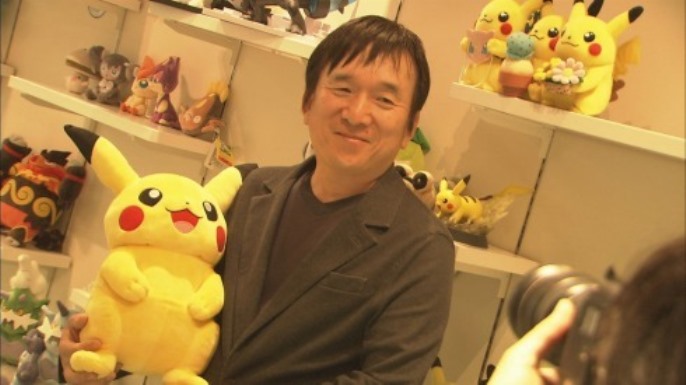 Pokemon president Tsunekazu Ishihara revealed the new Pokemon/Pikachu game on NHK's "Professional—Style of Work" program. However, the show also featured The Pokemon Company as a whole. Ishihara gave some insight as to how he approaches marketing, making games, and more. You can find a roundup of information, courtesy of Siliconera's translation, below.
Marketing
– With regards to marketing, Ishihara doesn't focus much on making something for the purpose of selling
– Instead it's more of looking into his own "playful heart"
– Ishihara won't give something the green light unless he's satisfied with it and thinks it's entertaining
– Ishihara plays each product thoroughly and makes sure it meets his standards when it comes to entertainment
– This holds true regardless of a product's marketing size, no matter if it's a video game or board game
– Sometimes, The Pokemon Company has invested several years and funds into the development of a product, but is turned down at the end
– Ishihara focuses on wanting to bring out something amusing instead of the product's look and ability to sell
"I believe that when the makers get tired or bored of making, that's when it should immediately be stopped. I believe that losing your feeling of wanting to present something to the world, or the passion you have for it, is the worst possible scenario."