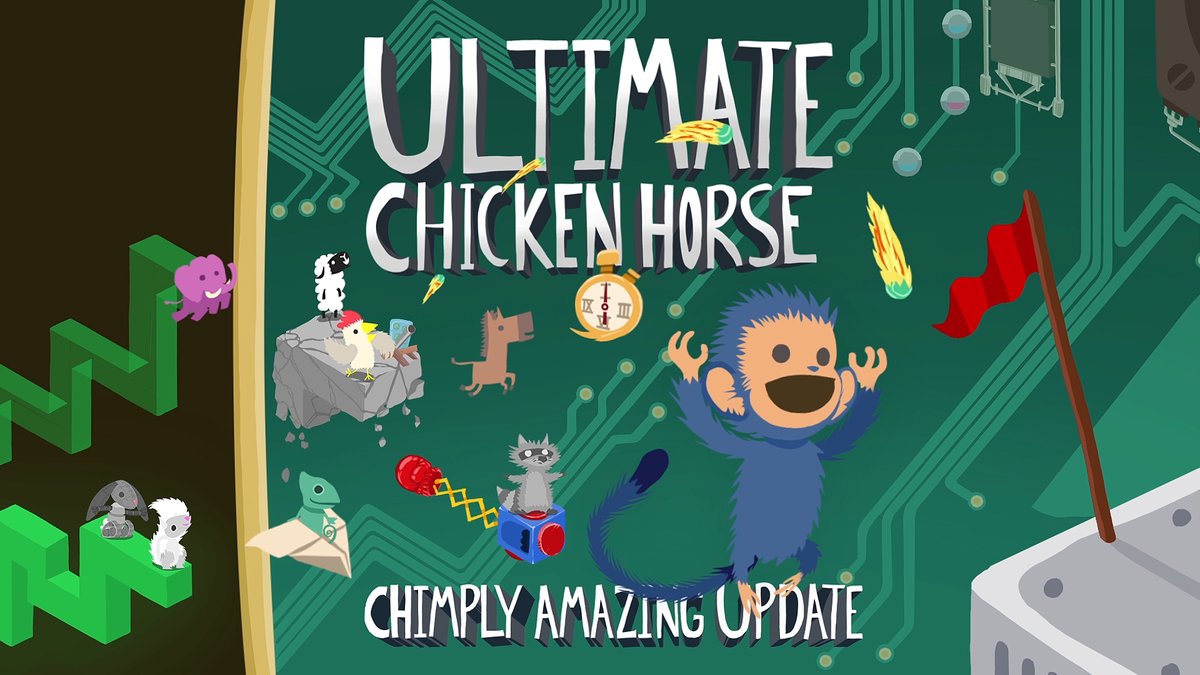 While it was earlier confirmed that the chaotic party platformer Ultimate Chicken Horse will finally be launching on the Switch eShop on September 25, developer and publisher Clever Endeavour Games has now also revealed that a new "Chimply Amazing" update will be part of the new release on the same date.
On top of adding a playable chimp character, the update looks to add a fresh batch of never-before-seen blocks, levels, and customization options. These involve new ways to personalize user-created levels, as well as uniques custom rulesets to add to each round of play.
Be sure to check out the "Chimply Amazing" footage below.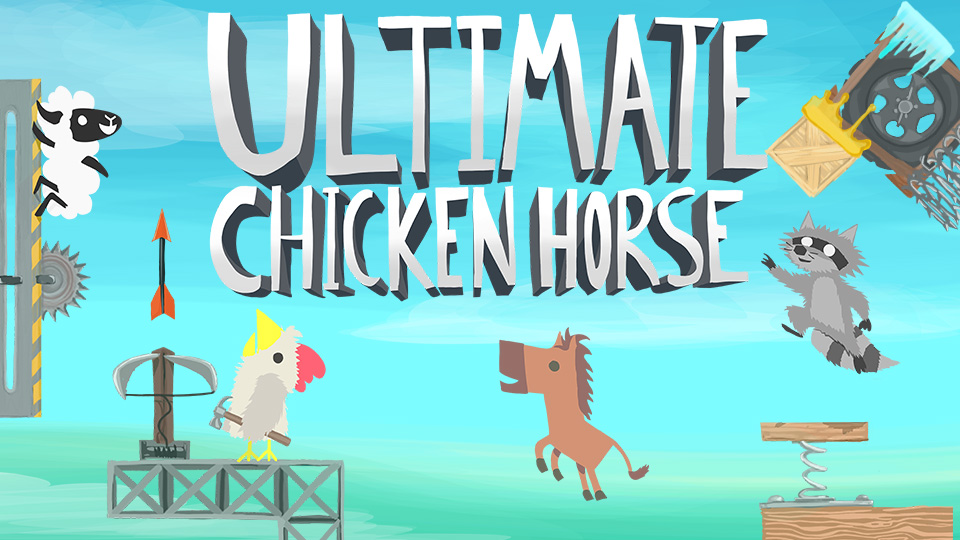 It's been a long wait for Ultimate Chicken Horse, but the game finally has a release date on the eShop. Clever Endeavou will release the game on September 25.
Ultimate Chicken Horse "is a party platformer where you and your friends build the level as you play, placing deadly traps before trying to reach the end of the level." Online and local multiplayer with up to four players is supported in addition to cross-play with the PC version.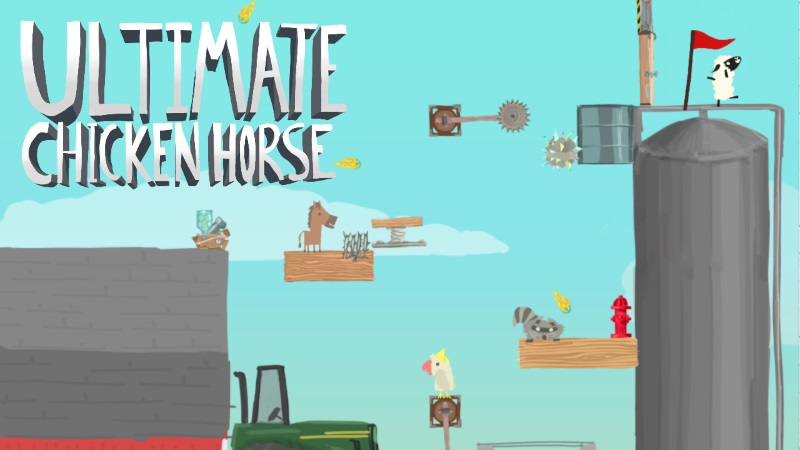 Switch owners have long been wondering when Ultimate Chicken Horse will be launching on the console. While we still don't have a firm release date, we're heading in the right direction.
One bug in particular has been causing the holdup. The good news is that this has been solved, which was previously halting progress. Clever Endeavour Games is now working through more bugs and the team is "now on a course to certification".
Here's the full update from Clever Endeavour: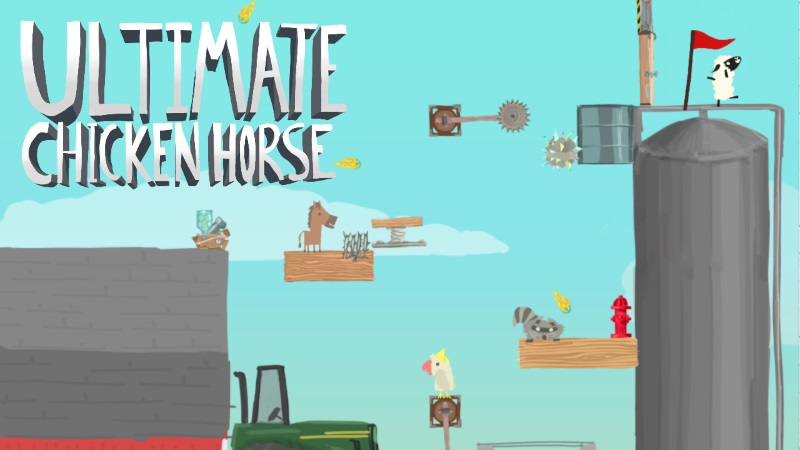 Clever Endeavour Games was hoping to have Ultimate Chicken Horse ready on Switch sometime this year. Unfortunately, the party platformer is seeing a delay of sorts. We'll now be seeing Ultimate Chicken Horse on Switch sometime in early 2018.
SWITCH UPDATE:

We are aiming to release Ultimate Chicken Horse on Switch in early 2018!

We'll have more news soon, so stay tuned!

— CleverEndeavourGames (@ClevEndeavGames) December 6, 2017
When Ultimate Chicken Horse does hit Switch, it will include content from the "Elephantastic Update". This is comprised of a new Elephant character, new Jungle Temple and Volcano levels, new platforms and traps, as well as a new game mode. Full details and a trailer can be found below.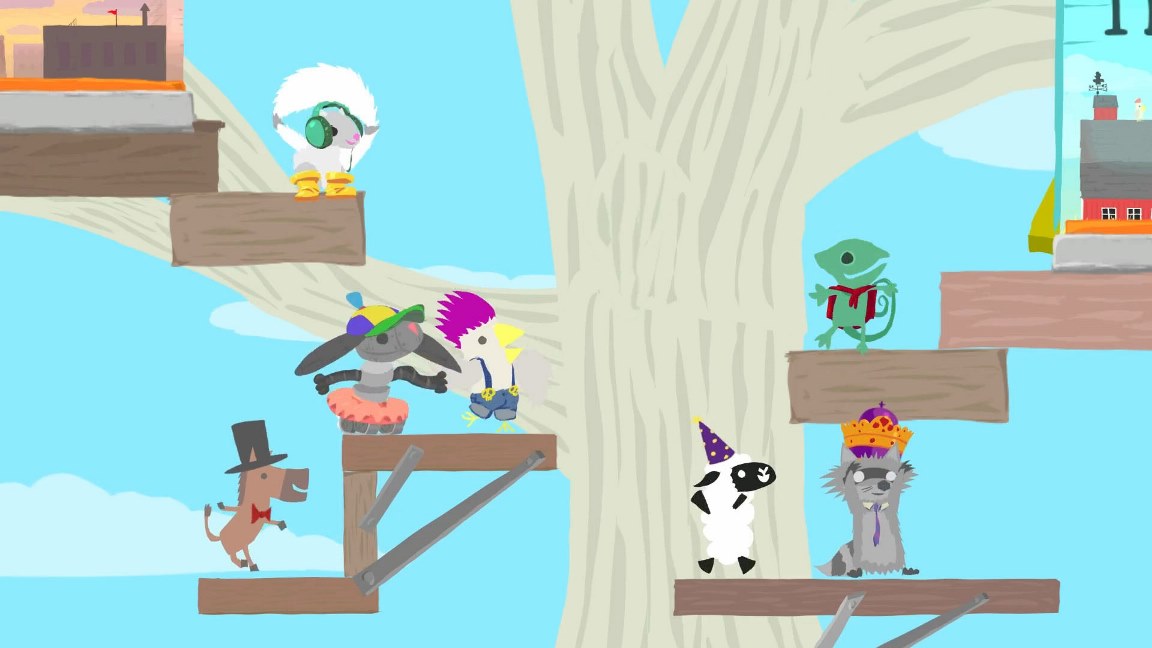 As was recently announced, Ultimate Chicken Horse is heading to consoles. That thankfully includes Switch. We have Nintendo to thank for it happening (at least partially), since the game's developer says the big N "pushed pretty hard" for it to happen.
In an interview with Just Pause, Clever Endeavour Games CEO Richard Atlas said:
"The Switch has been an obvious choice for UCH (Ultimate Chicken Horse) since we started hearing rumors of it as the NX. Nintendo is traditionally quite closed about information and working with indies, but they're doing a better job now and have pushed pretty hard for us to come out on Switch. Now that the information about the console is public, it's easy to tell why the game is perfect for a party system like theirs."
Ultimate Chicken Horse should be on Switch this summer if all goes well.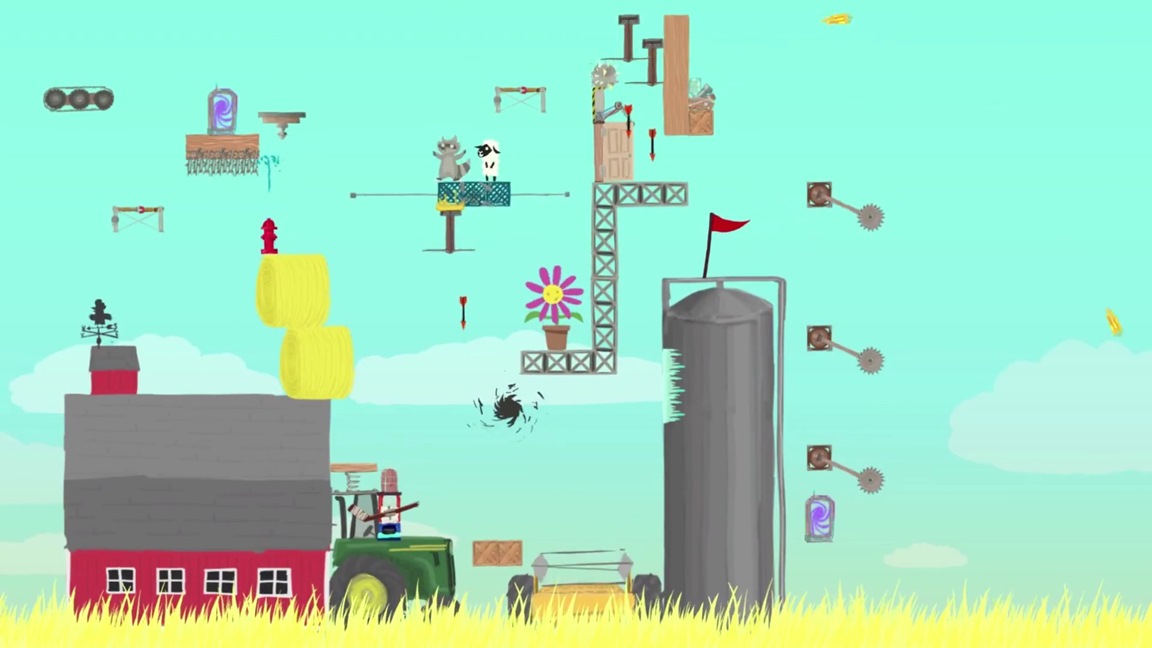 Ultimate Chicken Horse is coming to consoles, including Switch. Clever Endeavour Games shared the news with Eurogamer today.
Categorized as a party platformer, Ultimate Chicken Horse is a game "where you build the level as you play, taking turns placing traps and hazards and trying to screw your friends out of a win." There are a bunch of blocks to use, customizable game modes, and more.
Originally, Ultimate Chicken Horse debuted on PC last year. This new version of the game contains a Free Play mode in which players can make their own levels from scratch rather than simply place objects into existing terrain.
Ultimate Chicken Horse doesn't have a release date on Switch yet, but it's targeted for this summer. A trailer for the game is below.