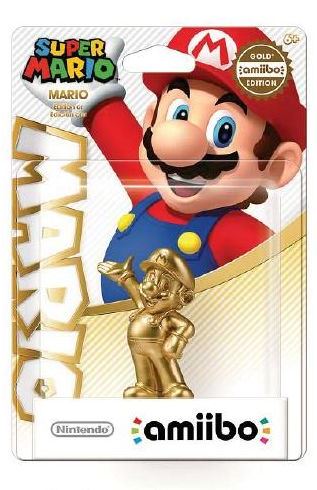 Walmart opened online pre-orders for the gold Mario amiibo last week. However, in just a few minutes, reservations sold out. If you're one of the people who missed out on the pre-orders, there's no need to panic… yet.
Nintendo said on its Facebook page today that Walmart's pre-orders "represent just a small fraction of product made available in advance of the launch." Consumers will still be able to find gold Mario at Walmart stores.
Remember preorders are just a part of the Mario #amiibo Gold Edition story. Pick one up at a @Walmart store on 3/20. pic.twitter.com/6aPAKubu9k

— Nintendo of America (@NintendoAmerica) March 3, 2015
Walmart has started cracking down on multiple gold Mario pre-orders. If you reserved more than one, you should be receiving a refund along with the email notice above. That should make things a bit more fair for everyone!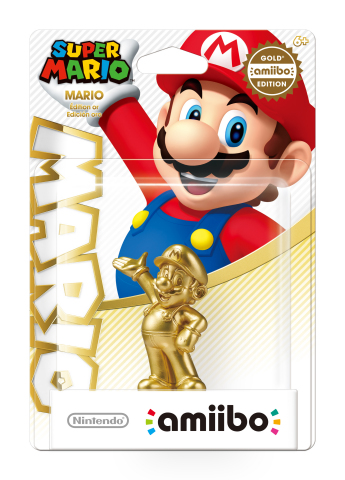 Update: Sold out! The lasted about 20 minutes.
---
Walmart has started taking pre-orders for the gold Mario amiibo. Get yours in here.
Keep in mind that the gold Mario amiibo is Walmart-exclusive and stock is probably limited, so you may want to reserve it as soon as possible. Oh, and I suppose we can't entirely trust tweets from Walmart Canada!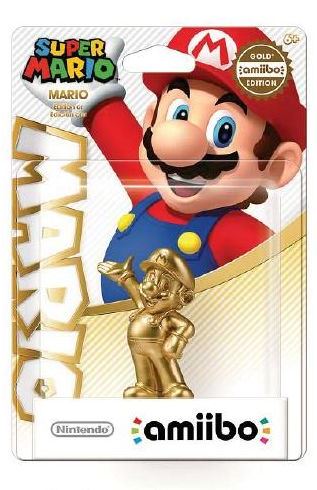 Update: Walmart's tweets have now been pulled. Make of that what you will!
---
A tweet from Walmart Canada officially confirms the existence of Nintendo's gold Mario amiibo, though it was pretty much a sure thing at this point.
In one tweet, the retailer says that the figure will be sold in stores. A release date still hasn't been determined.
@whosfourm Thanks for asking! We are getting the gold Mario amiibo in stores but we don't have a date yet.

— Walmart Canada (@WalmartCanada) February 25, 2015
A second tweet from Walmart Canada seems to confirm that there won't be pre-orders for the gold Mario amiibo:
@AmiiboLover Hi there. We're not having a pre-sale for the gold Mario amiibos.

— Walmart Canada (@WalmartCanada) February 25, 2015
I imagine that things won't be any different for Walmart stores in the United States. However, if we hear otherwise, we'll be sure to let you know.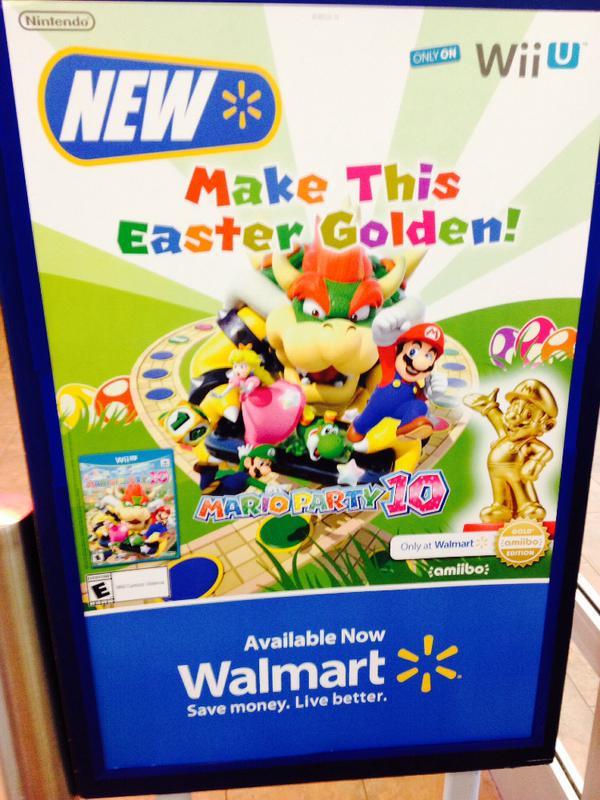 Well, this is certainly a huge deal. We now have confirmation that Nintendo is bringing the gold Mario to retail, and it will be a Walmart exclusive. That's based on some promotional material found from the retailer.
News about a gold Mario amiibo first leaked out earlier this month. The same leak suggested that a silver Mario amiibo will be available at some point as well.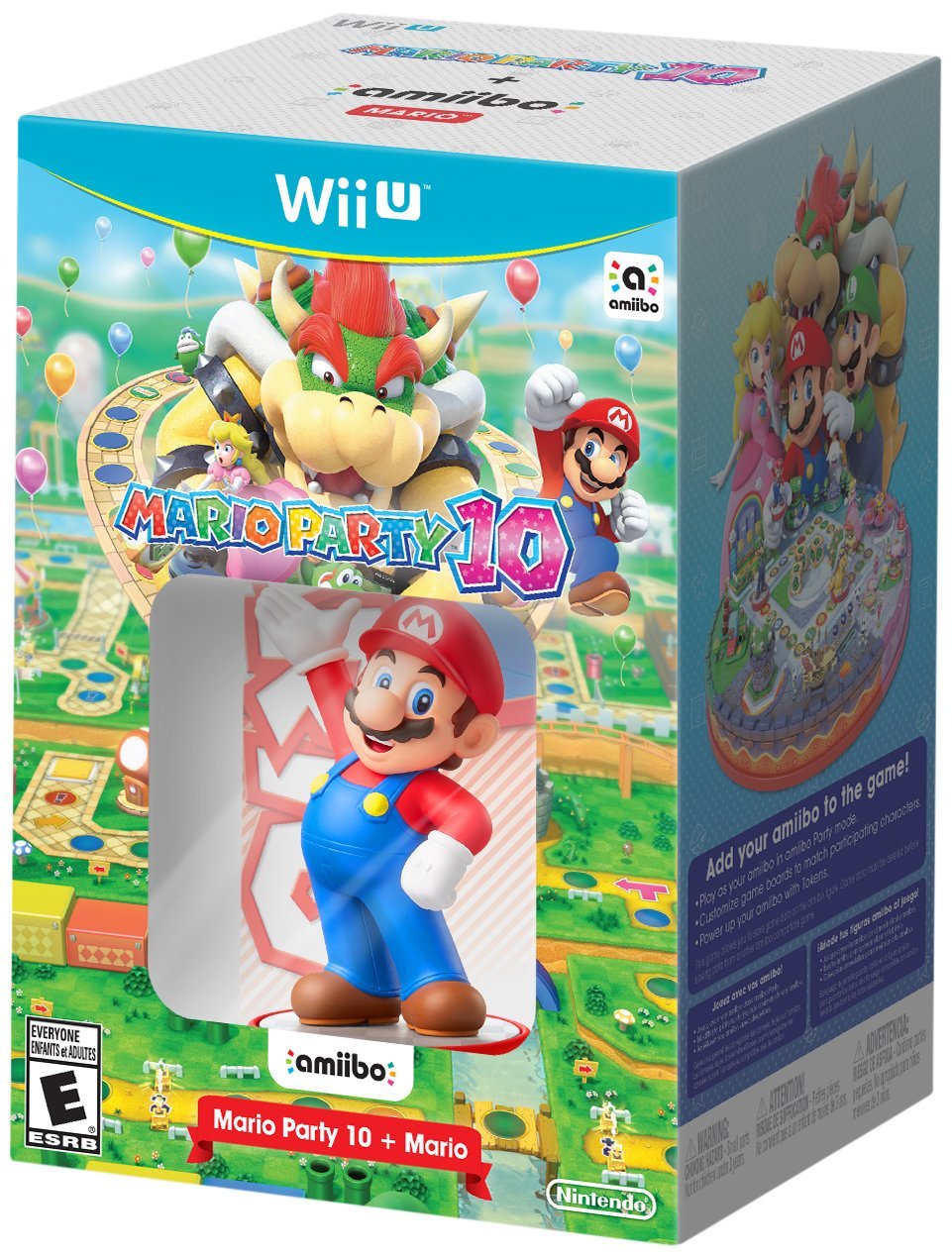 The Mario Party 10 amiibo bundle may have sold out on Amazon, but you can get an order in over on Walmart. There's sadly no way of telling how long pre-orders will be open for. For a limited time, this bundle will be the only way for consumers to obtain the new Mario amiibo.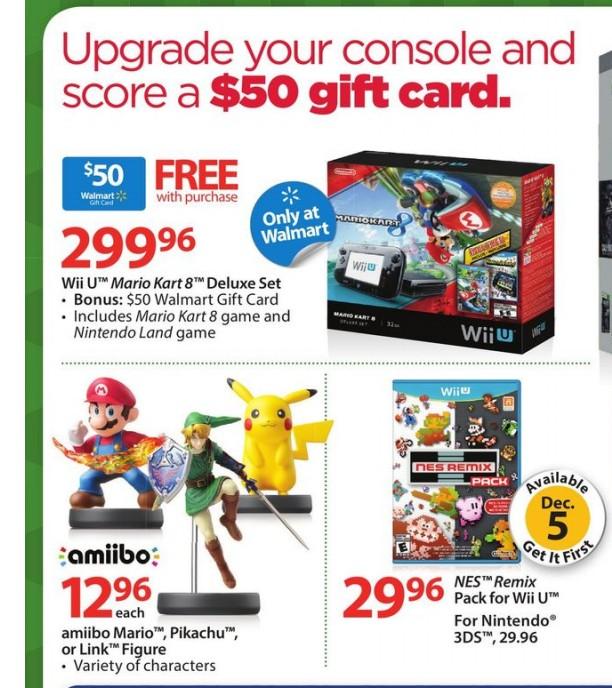 Update: Walmart is also offering a $50 gift card with the purchase of a Super Mario 3D World bundle. This is also in-store only.
---
Starting today, consumers can purchase the Mario Kart 8 Wii U Deluxe Set for $299.96 with a %50 gift card (as well as Nintendo Land). The deal is valid through December 6. It's out of stock online, but you should be able to take advantage of the sale in-store.
Nintendo previously confirmed that the second wave of amiibo are releasing in December. However, the company still has not provided a final date.
That's where Amazon
and Walmart come in. Both retailers are listing December 14 release dates for the second round of amiibo like Luigi and Zelda.
Plus, there's also this tweet from Walmart:
Anddddd Walmart has officially confirmed that Wave 2 of Amiibo will be releasing December 14th!!! #Nintendo #Amiibo pic.twitter.com/om9HXcgdyy

— Kevin (@Magitroopa) November 23, 2014
I'd say December 14 is looking likely at the moment!
Thanks to Kevin for the tip.
Those who pre-order Pokemon Omega Ruby or Pokemon Alpha Sapphire on Walmart can receive a free gift. The retailer is handing out Kyogre and Groudon figures, which will ship with your order.
It's possible to mix and match the games and figures. For example, you can choose to pre-order Pokemon Omega Ruby with Kyogre, or opt to go for Groudon instead.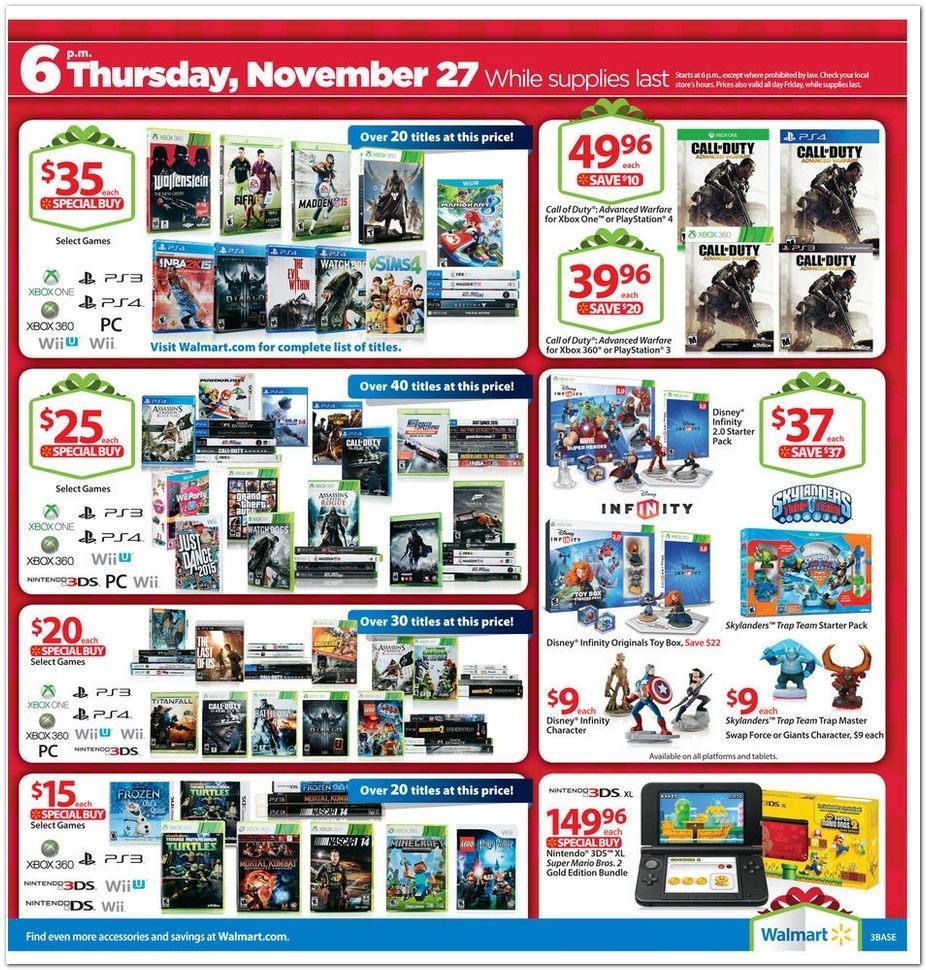 Walmart's Black Friday 2014 gaming deals are in.
Highlights include Mario Kart 8 for $35 and Wii Party U for $25. A New Super Mario Bros. 2 Gold Edition 3DS XL bundle will also be made available for $150.
You can find Walmart's entire lineup of Black Friday deals above.