A New 3DS XL bundle has gone up over on Walmart. The retailer is selling the system with one game of choice for $209.
Available titles include The Legend of Zelda: Majora's Mask 3D, Monster Hunter 4 Ultimate, Smash Bros. 3DS, Pokemon Omega Ruby/Alpha Sapphire, and more. You can also choose between a black or red New 3DS XL.
If you're interested, check out the product page here.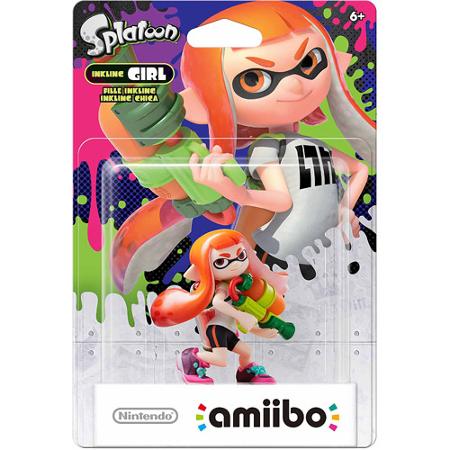 Update 4: You can now order the Splatoon 3-pack.
---
Update 3: Wario in stock.
---
Update 2: Inkling Girl gone.
---
Update: Pac-Man out of stock.
---
Walmart is taking pre-orders for a few of the upcoming amiibo. You can reserve the Pac-Man figure along with the Inkling Boy and Inkling Girl amiibo at the moment.
Apparently, Walmart put up pre-orders for Lucina and a few other amiibo in the very early hours this morning. I really don't understand why retailers continue to do these sorts of things at crazy times!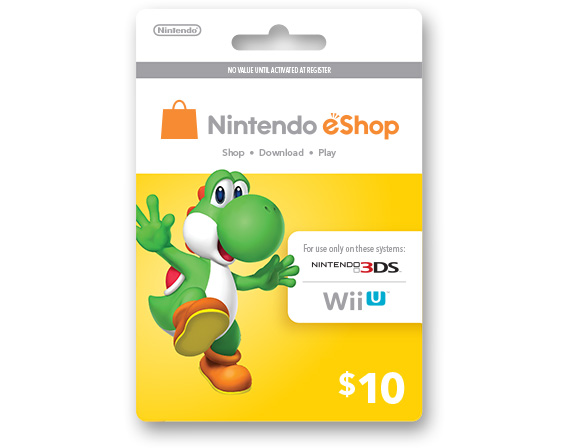 Walmart is now offering a way to obtain eShop credit via email. You can purchase values of $10, $20, $35, or $50.
This is a pretty notable move on Walmart's part. In the past, the only way to receive eShop credit was by using your credit card on the eShop or by buying a points card. Code delivery via email is a convenient option to have!
All eShop credit from Walmart can be ordered here.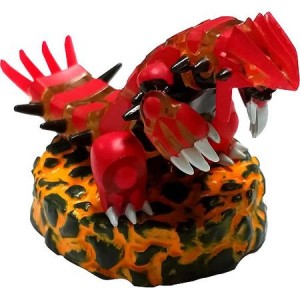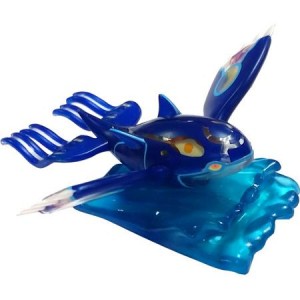 Walmart's website is running a slight sale on Pokemon Omega Ruby/Alpha Sapphire. You can purchase the game for only $31, and you'll also receive a bonus figure. Those who are interested can find the product page here.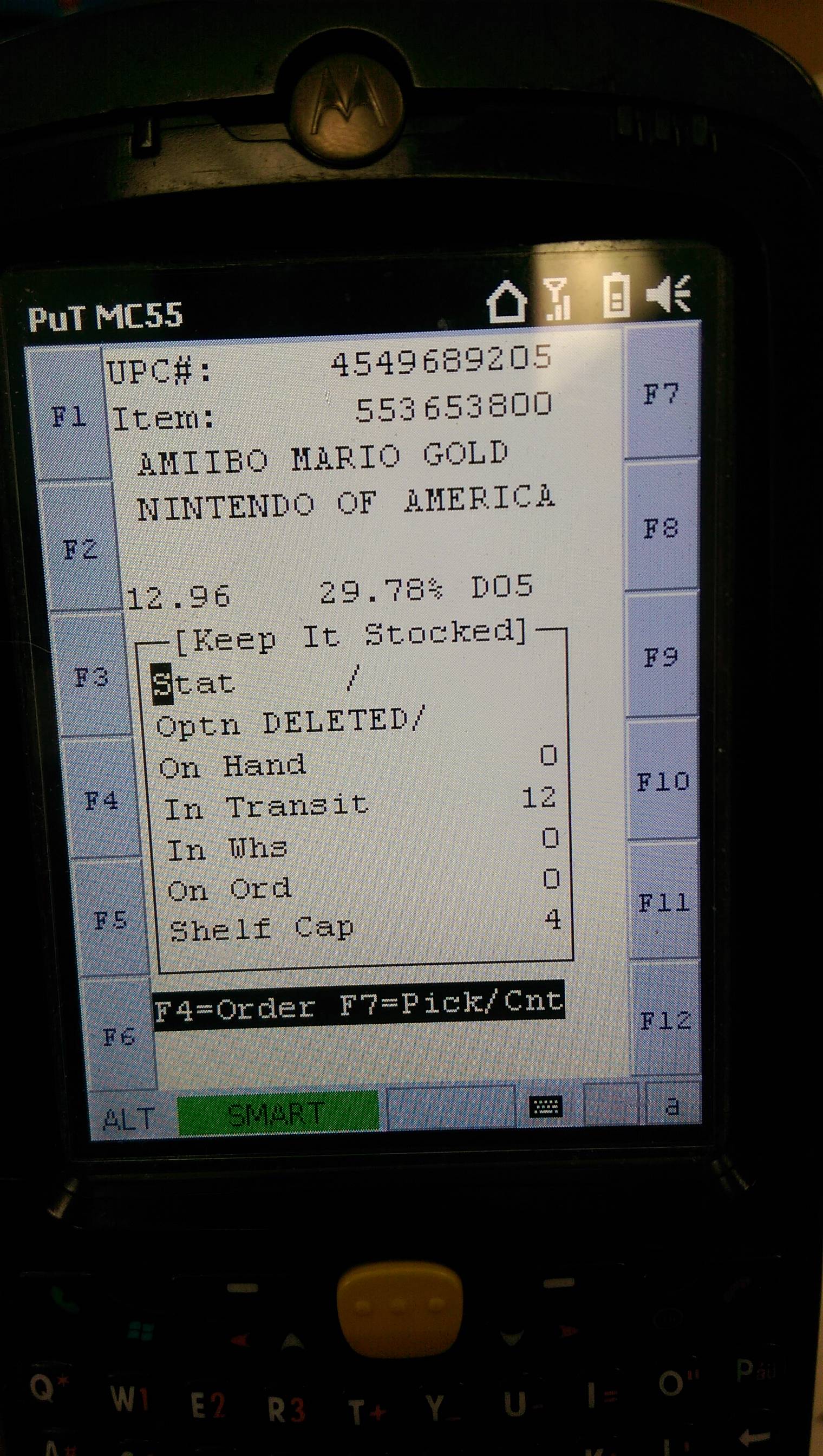 Walmart stores across the United States began selling the gold Mario amiibo last Friday, but many sold out of stock on that same day. There is some encouraging news though, as we're hearing that some locations will be receiving additional units.
You may want to check with your local Walmart about a potential new shipment. Don't give up hope if you missed out on the gold Mario figure!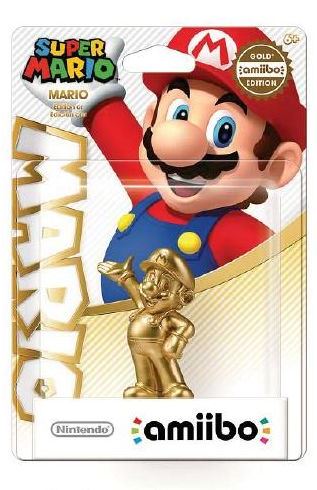 Some – but not all – Walmart locations intend to hold a midnight launch for the gold Mario amiibo. Stores that are open for 24 hours will be able to purchase the figure at midnight. For those that don't, consumers will need to wait until their local Walmart opens on March 20.
Walmart has also explained how the retailer will be handling the actual release of the gold Mario amiibo. Here's what Amiibo Inquirer was told:
We will have designated areas set up for lines and associates will be ready to direct customers to those areas. We will also be limiting customers in line to the purchase of 2 per person. We'll also be letting customer know when/if we run out of product so they aren't continuing to stand in line. If we still have product left after everyone in line has been served, we will lift the limit on the purchase quantity.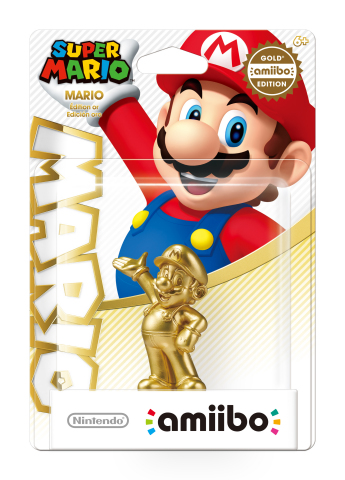 Update: Bumped to the top, and with good news! The gold Mario figure is not delayed after all. Take a look at this statement from Walmart:
There's no trouble in the Mushroom Kingdom. Mario Amiibo fans will still see Gold on March 20, 2015. Walmart.com pre-order customers may have seen an incorrect availability date in their account, and we're in the process of correcting that order information to assure fans that there are no delays.
---
Walmart is sending out emails to some consumers today stating that their gold Mario amiibo pre-order has been delayed. At least in my case, the figure is now releasing on April 8, and is expected to arrive on April 13.
Walmart's email notes:
Thank you for your Walmart.com preorder. The release date of the item(s) listed below has been delayed. The revised arrival date is shown below.

We're sorry for any inconvenience this may cause. Please note that Walmart does not control this release date, which is set by the manufacturer.
I can't say I understand what's going on here. Hopefully the gold Mario amiibo still makes it to stores later this month!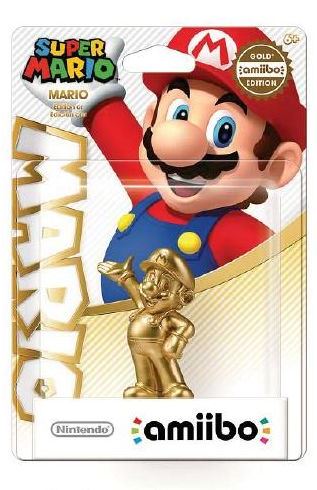 Walmart opened online pre-orders for the gold Mario amiibo last week. However, in just a few minutes, reservations sold out. If you're one of the people who missed out on the pre-orders, there's no need to panic… yet.
Nintendo said on its Facebook page today that Walmart's pre-orders "represent just a small fraction of product made available in advance of the launch." Consumers will still be able to find gold Mario at Walmart stores.
Remember preorders are just a part of the Mario #amiibo Gold Edition story. Pick one up at a @Walmart store on 3/20. pic.twitter.com/6aPAKubu9k

— Nintendo of America (@NintendoAmerica) March 3, 2015
Walmart has started cracking down on multiple gold Mario pre-orders. If you reserved more than one, you should be receiving a refund along with the email notice above. That should make things a bit more fair for everyone!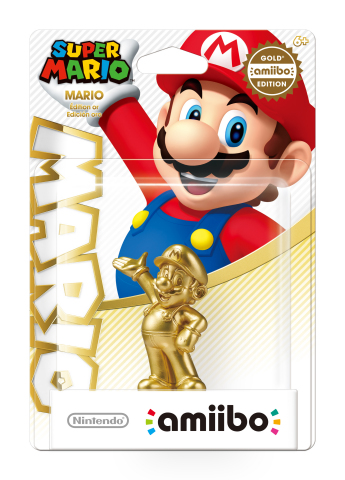 Update: Sold out! The lasted about 20 minutes.
---
Walmart has started taking pre-orders for the gold Mario amiibo. Get yours in here.
Keep in mind that the gold Mario amiibo is Walmart-exclusive and stock is probably limited, so you may want to reserve it as soon as possible. Oh, and I suppose we can't entirely trust tweets from Walmart Canada!