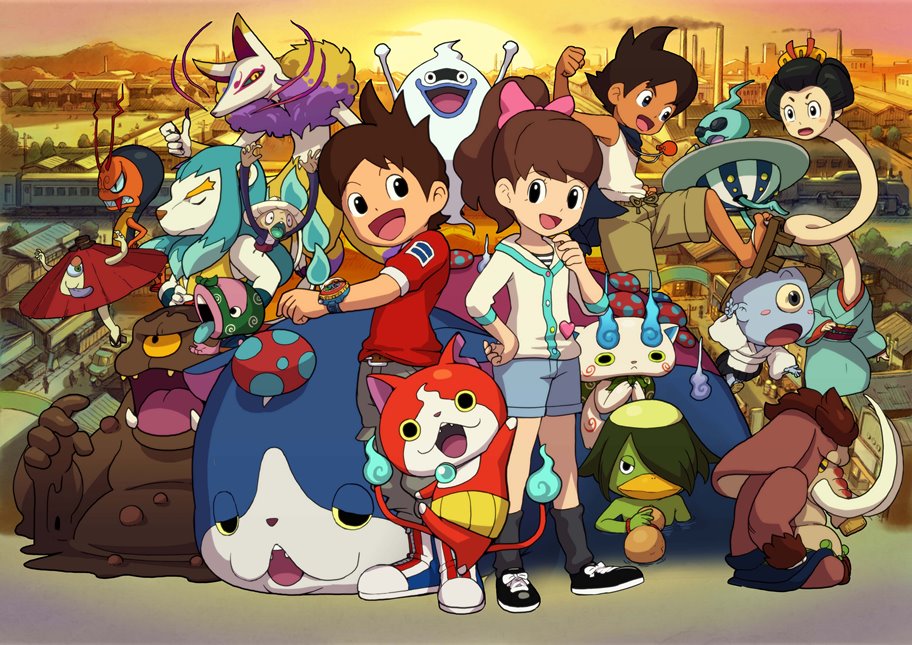 Nintendo will release Yo-kai Watch 2 in North America on September 30, the company announced today.
As in Japan, the game will be available in two versions. Consumers will be able to purchase Yo-kai Watch 2: Bony Spirits and Yo-kai Watch 2: Fleshy Souls.
Here's an overview from Nintendo:
All things Yo-kai continue on Sept. 30 when YO-KAI WATCH 2 launches in the U.S. exclusively for the Nintendo 3DS family of systems. Already a huge hit in Japan, the sequel to the first smash hit, which is once again developed by LEVEL-5, offers the same deep RPG gameplay and wacky adventures as the first game. The new adventure also offers many new areas to explore outside of Springdale, more than 100 new Yo-kai, a new-and-improved in-game Yo-kai Watch and even the ability to travel back in time! YO-KAI WATCH 2 will also launch with two versions, YO-KAI WATCH 2: Bony Spirits and YO-KAI WATCH 2: Fleshy Souls, each featuring rare Yo-kai that can only be found in their respective games.
Also planned are new toys this fall, including the Yo-kai Watch Model Zero, a new series of collectible Yo-Motion Yo-kai Medals, plus custom Yo-kai Watch accessories, large plush toys and electronic figures. We'll also be seeing the Yo-kai Watch Trading Card Game and the second series of the show on Disney XD. More details can be found after the break.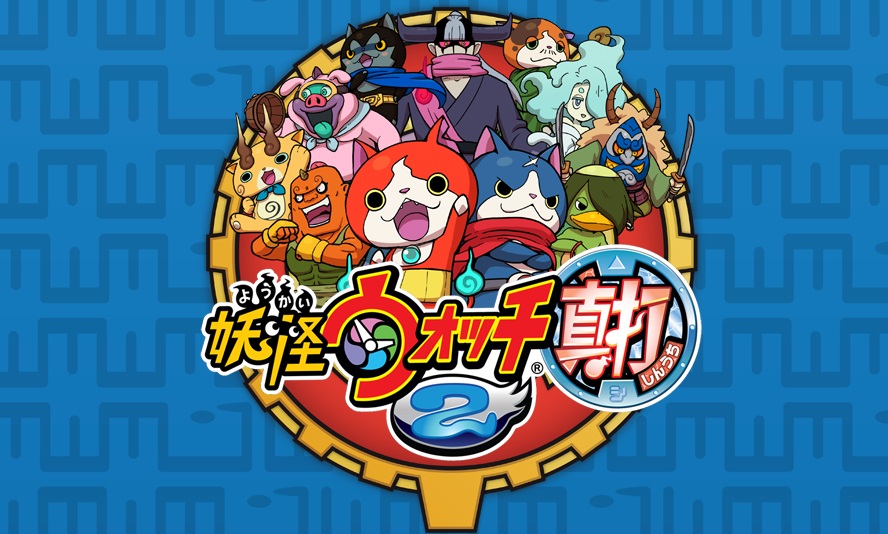 Ever since the original unveiling of Yo-kai Watch, the series has drawn comparisons to Pokemon. Those comparisons are more prevalent than ever now that the franchise is starting to make its way overseas. Level-5 CEO Akihiro Hino is fine with this, but feels "there are lots of differences" that set the two apart.
Speaking with GamesBeat, Hino said:
"We don't really mind the comparison with Pokémon, but there are lots of differences. Yo-Kai Watch doesn't take place in a fantasy world. The setting is like a real town in Japan, something closer to the user's own life. It's very relatable for kids. It's something they can connect to their own life. We did localize it well, though, to make sure that kind of element carries through to the American version.

Another key point is that this isn't just for kids, though. It's for the whole family. We have elements that appeal to mothers and fathers as well, not just their kids. The franchise contains humor that can appeal to both kids and adults."
Hino also spoke briefly about the localization of the next Yo-kai Watch game. When asked if it'll take just as long to get Yo-kai Watch 2 in the west, he let out a chuckle and said, "It shouldn't take that long."
Level-5 has announced another significant milestone for its Yo-Kai Watch series. The franchise's second entry, Yo-Kai Watch 2, has shipped over 6 million units in Japan. That's across all three versions and includes both retail shipments and download sales.