Dentsu Entertainment USA, Inc. plans to bring the Yo-Kai Watch (guess we'll be using that title from here on out… maybe) anime to the Americas. No word yet on when it will be debuting, but the company is said to be "seeking both broadcast and merchandising partners in these geographic markets." Hopefully Level-5 will, in turn, bring over its Yo-Kai Watch games.
Check out the official announcement for the Yo-Kai Watch anime below.
On its official English website, Level-5 posted a press release about shipping over one million copies of Youkai Watch in Japan. It comes with a disappointing – yet unsurprising – disclaimer pertaining to a potential western release.
Level-5 notes that, at this time, there are no plans to make the game available outside of Japan. The game "will be announced separately if considered for a Western release," the company added.
Level-5's message in full states:
There are no plans for release outside of Japan at this time and will be announced separately if considered for a Western release. All titles and project names are tentative English names.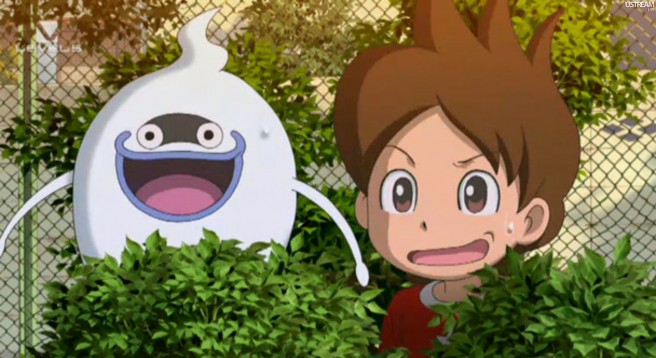 Youkai Watch has been an unbelievable success for Level-5. The game has continued to sell week after week, and has now shipped over one million copies in Japan.
One could say that Youkai Watch got off to a slow start. However, once the game's anime debuted in Japan, sales saw a major boost. Youkai Watch's shipments came in at 500,000 units in mid-February, but have doubled since.
Shipments for Youkai Watch have surpassed 500,000 units in Japan, Level-5 confirmed today. As of February 16, sales come in at about 424,000 units based on Media Create data. The 3DS game has been seeing a bit of a resurgence on the sales charts as of late and it shouldn't be too longer before actual sales (not shipments) officially hit the 500,000 mark.