Touken Ranbu Warriors trailer introduces Okurikara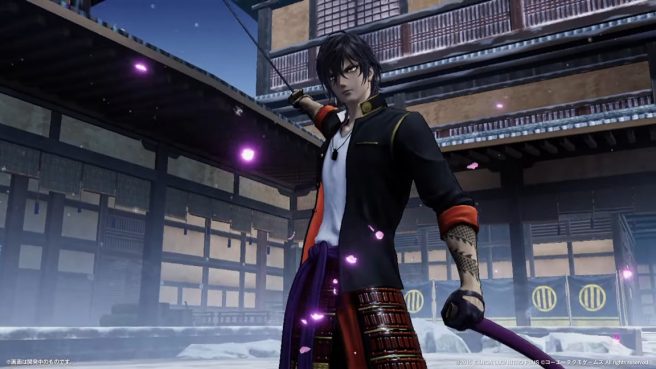 The latest trailer for Touken Ranbu Warriors has come through from DMM Games, Nitroplus, Omega Force, and Ruby Party with a focus on Okurikara. The character is voiced by Makoto Furukawa.
Below is the official bio for Okurikara, courtesy of the official website:
An uchigatana (Japanese sword) said to be crafted by Hiromitsu of Soshu-den. He prefers to be alone and dislikes having to get along with others more than necessary. However, since he is a descendant of the Date clan, in this game he is called "Kara-chan" by Shokudaikiri Mitsutada, and "Kara-bo" by Tsurumaru Kuninaga; both of whom are members of the same Fourth Team and he has been friends with for years.

He has a tattoo of the king of dragons Kurikara, a form of Acala.
Watch the new Touken Ranbu Warriors trailer below showing off Okurikara.
Touken Ranbu Warriors is scheduled for a February 17, 2022 launch in Japan. We'll then be seeing the game in both North America and Europe on May 24.
For those that missed it, we've posted a few other character trailers for Touken Ranbu Warriors. We've got ones for Sengo Muramasa here, Kasen Kanesada here, Omokage here, Ichigo Hitofuri here, Tomoegata Naginata here, Tsurumaru Kuninaga here, and Shokudaikiri Mitsutada here.
Leave a Reply