Yuji Naka, Takashi Iizuka, Miyamoto on Sonic jumping over to Nintendo platforms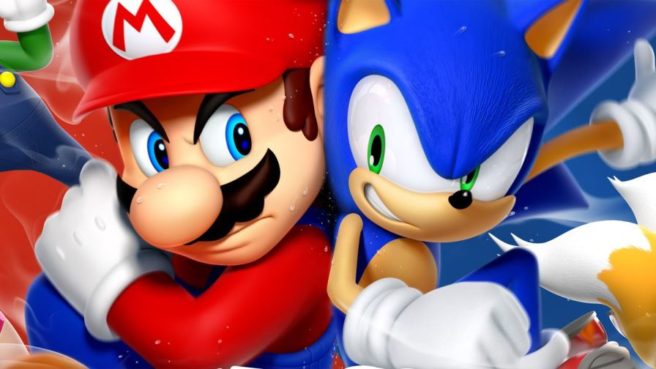 These days, it's easy to associate Sonic with Nintendo. The character has appeared in Olympics games with Mario, and SEGA even partnered with the big N on some exclusive games. During the early '90s, however, things were much different as Mario and Sonic were pretty big rivals.
Game Informer put up a new piece today about how Sonic eventually landed on Nintendo platforms following SEGA's exit from the gaming hardware business. It contains some interesting quotes from the likes of creator Yuji Naka, Sonic developer Takashi Iizuka, and even Shigeru Miyamoto.
Read up on some noteworthy comments below. You can find Game Informer's article here for more.
Series creator Yuju Naka on how SEGA had to go multiplatform after leaving the hardware business…
"It's very sad that Sega's hardware business was canceled, but this allowed Sonic to run over a variety of different platforms. This made it so more people were able to play and enjoy Sonic games than ever."
– After hearing about Sonic going multiplatform, Iizuka immediately petitioned SEGA of America marketing to get Sonic on Nintendo hardware
Iizuka on how some Sonic fans weren't happy with the character on Nintendo platforms due to the rivalry…
"From my perspective, yeah, the companies may have been at war from a promotional standpoint – there was a lot of rivalry being created. As hardware manufacturers, you're always out there competing against everyone else in the marketplace, but for me, I was just out there to make the greatest games possible, and bring them to as many people as possible."
– After Sonic ended up on Nintendo platforms, SEGA and Nintendo started to be open to the idea of having those characters in the same game
– Naka was the first one to mention it to SEGA
– After Naka left SEGA, conversations with Nintendo continued
Shigeru Miyamoto on wanting to see Mario and Sonic in the same game…
"I always thought it would be great to have Sonic and Mario in the same game, but if you put them in an action game, the feeling of speed is very different, so it wouldn't have worked."
– Different ideas were brainstormed
– The eventual solution was mash-up games with no bearing on the established universe of either franchise
"I started this conversation with Nintendo, and then later when Sega picked up the license for the Olympic Games video games, we had that foundation with Nintendo to say 'We want to bring Sonic and Mario together and have them appear in the same world and have them compete against each other, and we're going to use the premise of it being the Olympic Games and these characters are participating in the Olympic Games together to make that happen.' It was the first great conversation about getting these characters together to compete and have fun together." – Iizuka
Chief brand officer of Sonic the Hedgehog Ivo Gerscovich on how the Nintendo exclusivity with Sonic is coming to an end…
"That relationship greatly benefited both Nintendo and ourselves, but now we're coming up to the end of that exclusivity and we're excited about being on all platforms. They've been great partners of ours and there's a great respect between both companies."
Leave a Reply