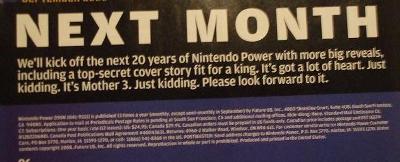 In the preview page for Nintendo Power, there is a sword and a text blurb to once again entice the Nintendo Power reader base. The writing states, "We'll kick off the next 20 years of Nintendo Power with more big reveals including a top-secret cover story fit for a king. It's got a lot of heart. Just kidding. It's Mother 3. Just kidding. Please look forward to it." E3 is just around the corner, so could this be a game related to an upcoming Nintendo announcement? Or, is the magazine set to reveal that a game will be coming stateside?


Mega Drive
– Super Fantasy Zone
Commodore 64
– Summer Games 2
– Cybernoid

SNES
– Pac-Attack

NEOGEO
– King of the Monsters
Source: GamesPress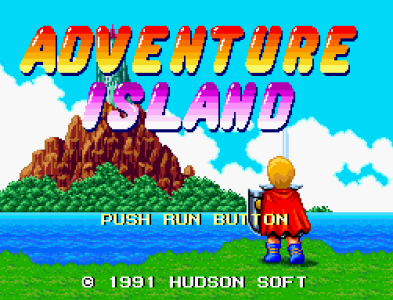 The past day or so has been a bit like a mini-E3 for Nintendo fans. We learned that we'll be seeing a new Mega Man on WiiWare, a Castlevania fighting title, and now…The revival of Adventure Island. In a Hudson conference call yesterday, Takahashi Meijin revealed that a new Adventure Island game is in development and that it will "probably" end up on WiiWare. Unfortunately, specific details about the game were not discussed, although there is an encouraging sign about the game's motion controls. The developers explained that they are not interested in forcing motion control – unlike many other developers – as forcing them would "change what the game is about."
There were a few interesting tidbits from the conference call as well. Between Alien Crush, Blue Oasis, and Karaoke Joysound Wii, two out of the three will be localized for North America. Furthermore, Hudson is creating a "puzzle action;" there's a chance the title may take advantage of the Wii balance board.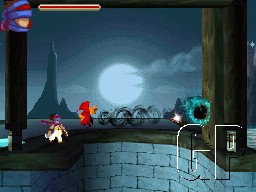 London, UK – June 26, 2008 – Today Ubisoft announced Prince of Persia: The Fallen King, exclusively for the Nintendo DS™ system. Developed by Ubisoft's Casablanca studio, Prince of Persia: The Fallen King complements the highly anticipated version of Prince of Persia coming out this holiday on consoles & PC. Expanding the saga with an independent storyline, Prince of Persia: the Fallen King utilizes the unique stylus controls of the Nintendo DS™ system to deliver the extraordinary acrobatic and combat action that fans have come to expect from the Prince of Persia franchise. Prince of Persia: The Fallen King will be available at retailers nationwide for the 2008 holiday season.

About Prince of Persia: The Fallen King

Facing imminent danger, the Prince flees to a deserted kingdom that seemingly offers sanctuary. Already touched by the evil Corruption, a dark substance that physically contaminates the land and the skies, the kingdom is filled with adventure, challenge and intrigue. As the Prince seeks a way to fight the spreading Corruption destroying the land, he encounters a partially infected creature that promises salvation. But is the creature truly an ally or merely an enemy in disguise? It seems this perilous alliance may be the only way for the Prince to face the forces of darkness and save the Persian kingdom from the Corruption once and for all.

Game features include:

The award-winning Prince of Persia franchise, built exclusively for Nintendo DS: Use the DS stylus to master the acrobatics, strategy and fighting tactics of the most agile warrior of all time.
The epic journey continues in an all-new adventure: Immerse yourself in the captivating Prince of Persia universe with an original and independent story that closely coincides with the action of the console & PC editions of the game.
Unique visual style: Brand-new art design delivers incredible environments in over 50+ maps. Explore deserted cities, dark labyrinths and forbidding jungles to battle the evil Corruption.
Play as the all-new character: the Magus: Switch between the Prince and this mysterious new ally to fight, solve puzzles and utilize his magical powers to make your way through the corrupted land.
Source: GamesPress


PSP 59,351
Wii 41,037
DS Lite 36,599
PS3 20,336
PS2 6,346
Xbox 360 2,555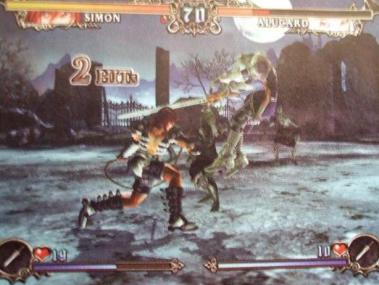 More news is flooding out of the latest Nintendo Power and this time it's Castlevania. A Castlevania Wii game has been rumored for months now, but most had never considered a Castlevania fighting title; this latest game seems like a spinoff rather than the typical Castlevania games we're accustomed to. Dracula, Simon, Alucard, Shanoa, and Maria Renard are the confirmed characters thus far in addition to holy water, magic spells, dagger and boomerang being classic subweapons. Movement is handled with the nunchuck and the Wiimote is used for basic attacks. There's some other encouraging news as well – Classic Castlevania tunes will be remixed and in full throtle in Casltevania Judgement. Also, in the game, the player can set traps and destroy environments; expect enemies to cause havoc in battle, too.
Thanks to JonLy for the news tip.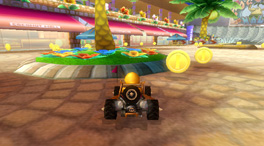 The tournaments mode of Mario Kart Wii is still going strong a few months after its release. In the latest tournament, you'll be racing through Coconut Mall while collecting coins. The tournament is slated to begin on July 1st and end July 10th.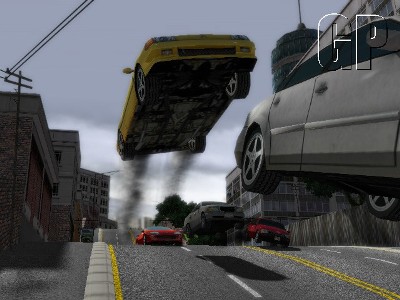 With the price of petrol going through the roof this could mean the nail in the coffin for Boy Racers, Speed Maniacs, Street Racing and Joy Riders. So how are you going to get your thrill of driving through city centres in illegal street races, where you need ram your foot on the accelerator and bugger the consequences?

Well now you can experience that excitement in your own home thanks to… Data Design Interactive – a successful video games publisher and games developer, who today announced a new title to be added to their Nintendo Wii label, Popcorn Arcade, Urban Extreme: Street Rage.


Alone in the Dark – 7
Battlefield: Bad Company – 7
Ninja Gaiden – 8
Bourne Conspiracy – 4
Age of Conan: Hyborian Adventures – 7
Incredible Hulk – 4
Ferrari Challenge 7
Final Fantasy Crystal Chronicles: My Life as a King – 7
Buzz Quiz TV – 7
SBK08 Superbike World Championship – 5
Beijing 2008 – 5
Don King Presents Prizefighter – 4
TV Show King – 5


SANTA MONICA, Calif., Jun 26, 2008 – Activision, Inc. (Nasdaq: ATVI) announced today the Fall 2008 release of Dancing with the StarsTM: Get Your Dance On!, the sequel to last year's rhythm-packed Dancing with the StarsTM videogame. They have once again teamed up with Disney-ABC Television Group's ABC Entertainment and BBC Worldwide America to create this all new game for WiiTM and Nintendo DSTM. Players will engage in the battle of the ballroom with more stars, more dances, more intense competition – and more fun!

"'Dancing with the Stars' is an ongoing cultural phenomenon that appeals to people of all ages. It is mainstream entertainment at its best," said Dave Oxford, Activision Publishing. "We feel the game is the perfect opportunity to evolve the idea of 'active family fun'."

Dancing with the StarsTM: Get Your Dance On! features all-new stars such as Mel B, Apolo Anton Ohno, Joey Fatone and Jennie Garth. Players will be able to cha-cha with new professional dancers including Derek Hough, and his sister, two-time "Dancing with the Stars" champion, Julianne Hough.

The WiiTM version improves on the original with refined WiiTM Remote and Nunchuck controls to enact their favorite dances. Other additions include all-new special "flair" moves that will wow the judges. Dancing with the StarsTM: Get Your Dance On! for Nintendo DSTM brings a fresh take on the rhythm game genre, complete with the ability to change outfits and swap partners at the player's whim.

For more information visit www.activision.com.
Source: GamesPress