"Through a merger, we expect we can grow further by respecting both companies' identities and having an environment in which employees can fully exhibit their skills (Koei) has a higher possibility of improving corporate value." – Tecmo/Koei statement
I knew that Tecmo had been struggling over the past few months, dealing with issues inside of the company. However, I didn't exactly see merging with Square Enix as a perfect fix. Koei, on the other hand, might be a better partner for Tecmo.


"Well, when it comes down to it, it's up to the fans' needs, and we don't feel that there's actually a certain number that we should stop at. But each Final Fantasy series has a lot of unique characters, and a world, and we receive lots of feedback from fans, saying, 'We want to see more of this character!' or, 'We want to see more of this situation!' So, we take those into account, and try to create new side stories based on that. So we're not necessarily conscious of a certain limit that we have to stop at." – producer Shinji Hashimoto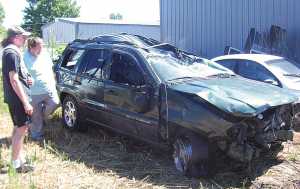 Whenever one steps into the driver's seat, there's always the possibility of a car accident whether the event is caused by a passenger or a maniac on the road. Although, who would ever believe that Grand Theft Auto would actually save a family that was involved in car trouble?
The Norris family was en-route to meet up with relatives when Robert Norris Jr., the father of the family, was feeling a bit lightheaded and swerved off the road. After a few flips and tumbles, the car eventually ended up right by a ditch. Fortunately, it was one of the Norris daughters, Audrey Plique, who saved the family.
Plique knew that if she didn't get the rest of her family out of the car, her loved ones might end up seriously injured – at the least. She helped everyone exit the car and lead them to safe ground.
Karen Norris, Audrey's mother, commented on the situation. "She just knew, from playing 'Grand Theft Auto.' She saw on there that when a car rolls over, it can blow up. She knew that could happen to us."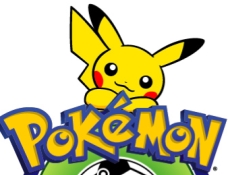 According to the Pokemon game translator himself, Nob Ogasawara, Nintendo has told him that his services are no longer needed. Ogasawara will no longer be in charge of translating the Pokemon games. Instead, Nintendo plans on doing any translation work internally. Said Ogasawara, "So, after nearly a dozen years and nineteen Pokemon games later, I am out. I was told that my services were no longer needed because translation work will be handled internally hereafter. They assured me it's not a quality issue, but because of some bureaucratic thing. OK, cool, whatever. As a career-long-and-not-about-to-change freelancer, I always expected this day to come, but not for this reason. But such is life…"
The main reason why I'm marking this as a rumor is because I can't say with 100% certainty (although it's highly likely) that Mr. Ogasawara is indeed the poster of the news and we haven't heard anything official from Nintendo. Nevertheless, hearing about Nob Ogasawara leaving is a bit saddening, since he's been there since the beginning of the Pokemon games.
Thanks to Ohnoes for the tip.


London, (29th August 2008 ) – SQUARE ENIX CO., LTD. (the "Company") announced today that the Company submitted to the board of directors of TECMO, LTD. (Securities Code: 9650, 1st Section of the TSE, "TECMO") a proposal for basic conditions of acquisition of shares of common stock issued by TECMO (the "TECMO Shares") through a friendly take over bit (the "TOB") (the "Proposal") in order to obtain consent to the TOB by the board of directors of TECMO.

The Proposal was made in order to acquire the TECMO Shares through the TOB, and is subject to obtaining consent by the board of directors of TECMO no later than September 4, 2008. Therefore, please be advised that the Company will NOT acquire the TECMO Shares through the TOB as planned in the Proposal in case that the Company receives no response from TECMO or fails to obtain consent by the board of directors of TECMO to the TOB, by the date. This Notice shall not be construed as solicitation for sales and/or purchase of the TECMO Shares.

1. The reason to submit the Proposal
Video games have been globally recognized as a major entertainment genre, and have now become an industry receiving considerable attention in terms of its market size and growth potential. In the meantime, the game industry in Japan is standing at a critical juncture whether it continues to be a center of the video game industry in the world, or not.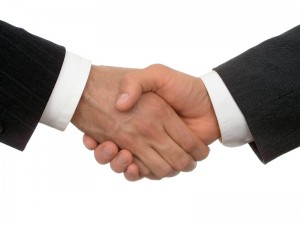 It's no secret that Tecmo has had a lot of trouble as of late. For that reason, it may be no surprise that Square Enix is planning on taking over the company. Kotaku reports that Square will officially confirm the move at 1PM Japan time. This is not the first time Square Enix has pulled off something like this. In 2005, the company additionally acquired Taito, eventually taking over completely later that year.


"It almost feels like a zombie at this point; it's the walking dead. It's such an abrupt end to what was E3, which had been this huge escalating arms race. I understand why they really pulled the plug on the big E3. Looking at the amount of money a company like EA would spend on it, it was ridiculous amounts of money just to be present and competitive with everyone else, so I think they were looking for a way to sign the arms treaty and de-escalate the whole thing." – Will Wright
I do have to agree with Will Wright. I remember just a few years back – 2006 even – when E3 wasn't so terrible. This year, however, the whole event lacked the fire, and the traditional simply didn't feel like the E3 most of us had come to love. Someone, bring back the old E3!


"The concept is flexible and the network of the global games industry permits us to be active at different locations. After the Southeast Asian Games Convention, we are now focusing on the North American market." – Wolfgang Marzin, CEO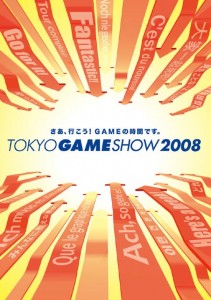 • Academy of Art University
• ACQUIRE CORPORATION
• ARC SYSTEM WORKS Co., Ltd.
• Beijing Tidemark Consulting Co., Ltd.
• bushiroad
• CANADA GAMES
• Bug-Tracker
• Complex Games Inc.
• D-Box Technologies Inc.
• Deep Fried Entertainment Inc.
• Di-O-Matic, Inc.
• DTI Software Inc.
• Enzyme Testing Labs
• Fugitive Interactive Inc.
• GestureTek Inc.