DanceDanceRevolution HOTTEST PARTY 2 heads to Wii in June, boasting all new workout possibilities
Konami Digital Entertainment GmbH has announced it will release DanceDanceRevolution Hottest Party 2 for Wii™ in June, both as a stand-alone title or bundled with the world-renowned dance mat peripheral.

DanceDanceRevolution HOTTEST PARTY 2 is the ultimate party game and invites players to earn points by matching a series of fast-moving arrows with the corresponding markings on the dance mat. A stunning party-themed soundtrack and promotional videos accompany the action, with favourites such as 'Umbrella', 'Walking on Sunshine', and the Grease anthem 'You're The One That I Want' amongst the varied playlist of 50 songs.


Release Date: June 2009
Genre: Survival Horror
Platform: Nintendo Wii
Rating: BBFC 15, PEGI 16
Developer: Capcom®
Game Description:

Resident Evil Archives gives Wii gamers the opportunity to play classic Resident Evil games they may have missed at a great value price. Experience the beginning of the Resident Evil saga with the remake of the game that started the survival horror genre, Resident Evil.

The Raccoon City Police Department doesn't know what happened to the Special Tactics and Rescue Service (S.T.A.R.S.) team it sent out to investigate the Arklay Mountain area, where a number of people have recently gone missing. The unit's helicopter seems to have crashed in the woods, and it hasn't received any contact from the squad since. The department decides to dispatch another S.T.A.R.S. unit, the Alpha team, to check things out… but something goes terribly wrong.


Sheffield, United Kingdom 12th May 2009

Play as the promising younger brother of one of the biggest names in Supercross who was hospitalised in the final race of the World Championships by Team Nemeshisu. It's up to you to take your brother's place and avenge him by claiming the world title.

Join the amazing Team Yamaha and work your up through the ranks to become World Champion and take revenge on the evil Team Nemeshisu who hospitalised your brother.

• Championship Mode lets players take on three distinct Championship Series, each longer and harder than the last.
• Arcade Mode lets you choose the challenge as you select your bike, track, weather conditions and the number of opponents that you want to take on.
• Ghost Mode allows you to practice against your best lap time.
• Realistic tracks feature obstacles such as jumps, whoops and rhythm sections.
• Variable weather conditions will effect the handling and performance of the bikes.


Thanks to _Contra_ for the news tip!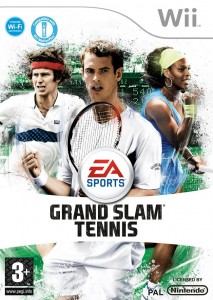 Thanks to Federico HyperCAT for the news tip!


This information comes from Nintendo's financial results presentation…
When we look at the situation of Wii in Japan, we cannot say that the mechanism which worked on DS is working on Wii. Two years after its launch in Japan, in the latter half of the previous fiscal year, we were not able to largely increase the ratio of third party publishers sales in Japan.
However in Japan, the much-anticipated Monster Hunter Tri will be launched in the coming summer. Several new strong Wii titles are expected to follow. We recognize that this is an important, challenging time for us. We will challenge to increase the presence of third party titles on Wii.


Play Darts with your Family & Friends!
Northamptonshire UK Tuesday 12th May 2009

PDC World Championship Darts 2009 on Wii™ gives you the opportunity to play darts with your family & friends without leaving any holes in the lounge wall.

In the game's Tournament Mode you can play with up to eight friends challenging each other for the top spot in the PDC Order of Merit, playing as one of 18 Pro Players or as your own custom character.

If you fancy yourself as a bit of an expert, try out the Practice Board with reduced bed sizes and see how close you are to hitting the doubles and becoming a professional.


EA Developing Sequel to Award-Winning Video Game Expanding Collection of Family Favourite Games and Fun

Guildford, UK 12th May 2009 — Electronic Arts Inc. (NASDAQ:ERTS) today announced that MR. POTATO HEAD is once again stepping up to the microphone as the M.C. of Fun to rally families and friends together to play a new lineup of Hasbro-inspired games in HASBRO FAMILY GAME NIGHT VOLUME 2. The video game, currently in development for the Wii™ and Nintendo DS™, is slated to launch this year. HASBRO FAMILY GAME NIGHT VOLUME 2 follows the release of the original HASBRO FAMILY GAME NIGHT, which launched in November 2008 and received several accolades including a Parents' Choice Silver Honor Award as well as an "All-Star" Award from Toy Wishes Magazine.

HASBRO FAMILY GAME NIGHT VOLUME 2 for the Wii will include five popular games: OPERATION, JENGA, BOP-IT, PICTUREKA, and CONNECT 4X4. Each game will offer an Original Mode reflecting traditional board game play and Advanced Modes, including the all-new "Hasbro Family Game Show" which shifts players into party mode with MR. POTATO HEAD as the master of ceremonies. Players will feel as if they've been transported to a live television game show studio complete with an audience, a spinning "Challenge Wheel" and the opportunity to win big virtual prizes. In addition to providing new and exciting ways to play, the Wii version will allow fans to completely customize MR. POTATO HEAD, pick new themes, and obtain new trophies to add to their collection.


Gamers may not remember today's occasion, but it's actually the one year anniversary of WiiWare. In honor of this event, the company has revealed a list of games that are expected to release in the coming weeks.
Nintendo Celebrates First Anniversary of WiiWare Downloadable Game Service
WiiWare Continues to Deliver Great New Games to Consumers

NINTENDO CELEBRATES FIRST ANNIVERSARY OF WIIWARE DOWNLOADABLE GAME SERVICE

WiiWare Continues to Deliver Great New Games to Consumers

REDMOND, Wash., May 12, 2009 – WiiWare™, the downloadable video game service for Nintendo's Wii™ home console, launched one year ago today. It arrived with a promise to provide a venue for game developers to showcase their ideas, while delivering to consumers the newest, most interesting games available at accessible prices, directly through the Wii Shop Channel in their Wii consoles. With 81 games in its library, WiiWare ensures that there's something for everyone. But beyond quantity, WiiWare offers quality games and experiences for all types of Wii owners.

WiiWare removes barriers that make console game development expensive, and helps developers connect directly with consumers. WiiWare games have been created by more than 40 different development studios, from large companies to small startups. In fact, more than half the games in the WiiWare library were created and self-published by small independent studios, many with five or fewer employees.

"The first anniversary of our WiiWare service is a milestone that marks how far the service has come and how much great content is currently available," said Cammie Dunaway, Nintendo of America's executive vice president of Sales & Marketing. "We encourage everyone to get their Wii consoles connected to the Internet so they have access to the full range of WiiWare games."

Nintendo's roster of quality WiiWare games stands as an example of what creative minds can accomplish. Titles range from completely original creations to names that are instantly familiar and beloved. Just look at a small sampling of what has been accomplished in just one year's time:

* World of Goo from 2D BOY won numerous industry awards after showing that a small development team with a big idea could make an incredible physics-based goo construction game.

* Tetris Party from Tetris Online, Inc., introduces a new version of the classic game, complete with multiplayer options, new game modes and support for the Wii Balance Board™ (sold separately with Wii Fit™).

* Strong Bad's Cool Game for Attractive People from Telltale Games, the first episodic series on a console, is a hilarious five-part adventure game series featuring the popular Homestarrunner.com characters.

* The critically acclaimed retro-styled BIT.TRIP BEAT from Aksys Games and Gaijin Games reminds longtime video game fans of their gaming roots.

* LIT from WayForward Technologies is a stylish horror action puzzle that has players fending off creepy – and creeping – darkness.

* The beautifully enchanting LostWinds from FRONTIER lets players use the Wii Remote™ controller to control the power of the wind.

* Final Fantasy Crystal Chronicles: My Life as a King from SQUARE ENIX brings a unique adventure from the hugely popular franchise to WiiWare.

* Mega Man 9 from CAPCOM returns a classic franchise to its old-school, retro looks and lets players relive the glory days of gaming.

* Dr. Mario™ Online Rx from Nintendo brings online multiplayer game play to everyone's favorite virus-busting puzzle game.

* Bonsai Barber™ from Nintendo is the first-ever first-person grooming game that requires players to give haircuts to a colorful cast of oddball and demanding plant-based characters.

Looking ahead, consumers can anticipate yet another year of interesting WiiWare games, including:

* Cave Story from Nicalis, arguably the best-known indie game of all time. Cave Story takes players into a world where a race of rabbit-like creatures runs free on a serene island.

* Icarian Kindred Spirits from Over the Top Games, where players control Nyx, an enigmatic winged girl, who must descend from heaven in search of her missing friend Icarus.

* Super Meat Boy from Team Meat, an indie game in which players take the role of a cube of raw meat who must save his princess from the clutches of evil.

* BIT.TRIP CORE from Aksys Games, the follow-up to the well-reviewed BIT.TRIP BEAT with a similar graphic style and rhythm component, but featuring a completely different retro game mechanic.

* Final Fantasy IV: The After Years from SQUARE ENIX, the long-awaited sequel to Final Fantasy IV that takes place over a series of nine episodes.

Remember that Wii features parental controls that let adults manage the content their children can access. For more information about this and other Wii features, visit www.Nintendo.com.

For more information about WiiWare, visit www.WiiWare.com.

About Nintendo: The worldwide pioneer in the creation of interactive entertainment, Nintendo Co., Ltd., of Kyoto, Japan, manufactures and markets hardware and software for its Wii™, Nintendo DS™ and Nintendo DSi™ systems. Since 1983, when it launched the Nintendo Entertainment System™, Nintendo has sold more than 2.9 billion video games and more than 496 million hardware units globally, including the current-generation Wii, Nintendo DS and Nintendo DSi, as well as the Game Boy™, Game Boy Advance, Super NES™, Nintendo 64™ and Nintendo GameCube™. It has also created industry icons that have become well-known, household names such as Mario™, Donkey Kong™, Metroid™, Zelda™ and Pokémon™. A wholly owned subsidiary, Nintendo of America Inc., based in Redmond, Wash., serves as headquarters for Nintendo's operations in the Western Hemisphere. For more information about Nintendo, visit the company's Web site at www.nintendo.com.