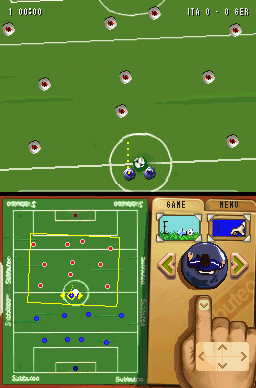 Milton Keynes, 27th June 2008 – 505 Games today announced the release of the classic table football game, Subbuteo, exclusively for Nintendo DS across Europe in September 2008.

Italian game developer ARTEMATICA has faithfully recreated the original tabletop football game on the Nintendo handheld, making full use of the Dual Screen functionality. Gamers interact with the game using the stylus on the lower screen to set the player position, defend, attack, pass and shoot, with full control over ball. Using the finger-flick icon on the screen, the player can choose the angle and power of the kick just like the real thing. The upper screen gives real time feedback on all the match action with fouls, goals and even those all-important aerobatic shots.

Fully customisable Tournaments and Traditional Leagues are available, as well as a powerful game editor, allowing gamers to create new teams, change player names and colours and change the team's logo. A comprehensive tutorial mode provides all the information on learning the basics along with the official Subbuteo rules. Taking the game beyond the single player mode, Subbuteo players can challenge other players in a multiplayer game using the Nintendo Wi-Fi connection.

"Subbuteo is an all-time classic and only the Nintendo DS could bring to life the touch and feel of the beautiful game in such an entertaining and engaging way," commented Ian Howe, Managing Director, 505 Games. "The huge DS market will also allow us to take Subbuteo to the entire family, in much the same way we all first played the game when we were young."

Subbuteo will be available exclusively on Nintendo DS in September 2008.
GamesPress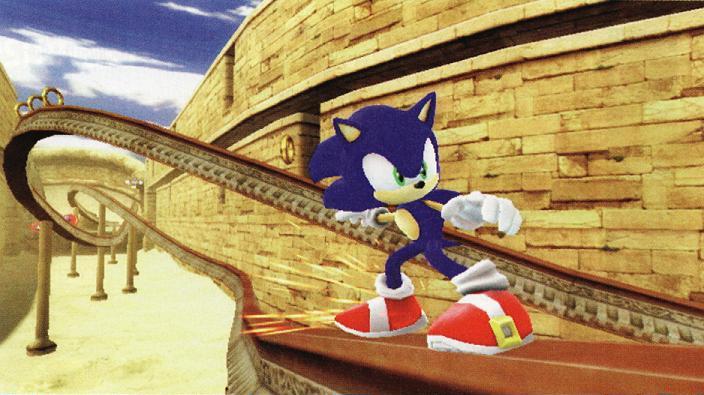 The sceenshots are not direct-feed from the game and are scans from the latest Nintendo Power, so obviously the quality of the images aren't at their best. However, before passing judgment, it'd be best to see the game in motion. I do admit though, the game looks decent considering the images are scanned.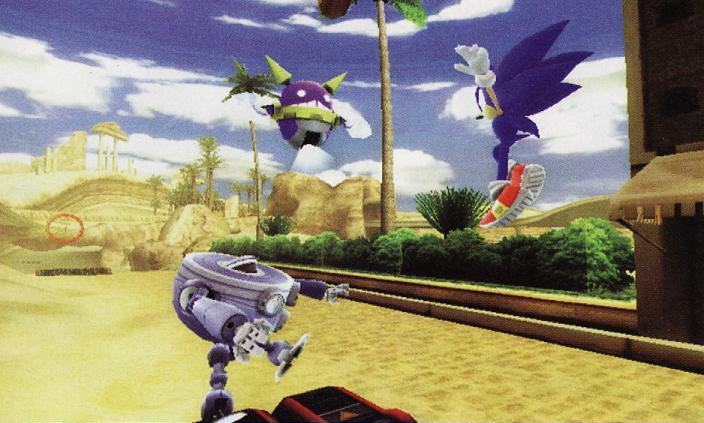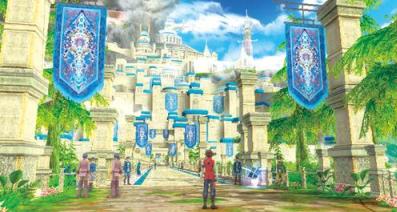 – Graphics engine only 70% complete
– Cutscenes currently have no facial animation (yet)
– Dev team working to improve graphics and liveliness of the event scenes
– Voice cast to be announced next month
– Sprite team is focusing their efforts on DS, 3D team focusing on Wii and PSP


Nintendo Wii
North America:
1. Mario Kart Wii (Nintendo)
2. Wii Fit (Nintendo)
3. Super Smash Bros. Brawl (Nintendo)
4. Rock Band Special Edition (EA Games)
5. Wii Play (Nintendo)
Japan:
1. Tales of Symphonia: Ratatosk no Kishi (Namco)
2. Wii Fit (Nintendo)
3. Mario Kart Wii (Nintendo)
4. The World of Golden Eggs: Nori Nori Rhythm Kei (AQ Interactive)
5. Super Mario Stadium: Family Baseball (Nintendo)
UK:
1. Super Smash Bros. Brawl (Nintendo)
2. Wii Fit (Nintendo)
3. Big Beach Sports (THQ)
4. Mario Kart Wii (Nintendo)
5. Mario & Sonic at the Olympic Games (Sega)
DS
North America:
1. Guitar Hero: On Tour (Activision)
2. Final Fantasy Tactics A2 (Square Enix)
3. Brain Age 2 (Nintendo)
4. Brain Age (Nintendo)
5. New Super Mario Bros. (Nintendo)
Japan:
1. Daigasso! Band Brothers DX (Nintendo)
2. Derby Stallion DS (Enterbrain)
3. Higurashi no Nakukoru ni Kizuna: Dai-Ichi-Kan – Tatari — Limited Edition (Alchemist)
4. DS Bimoji Training (Nintendo)
5. Ookami to Koushinryou: Boku to Horo no Ichinen — Limited Edition (Media Works)
UK:
1. Dr. Kawashima's Brain Training (Nintendo)
2. My Health Coach (Ubisoft)
3. 42 All-Time Classics (Nintendo)
4. Mario Kart DS (Nintendo)
5. More Brain Training (Nintendo)




Exit DS (DS) – E
Heavy Armor Brigade (DS) – E10+
Master of the Monster Lair (DS) – E10+
Strong Bad's Cool Game For Attractive People: Homestar Ruiner (Wii) – T
The Mummy: Tomb of the Dragon Emperor (Wii) – T
Star Parodier (Wii) – E
Order Up! (Wii) – E
Looks like a North American release for Exit is confirmed.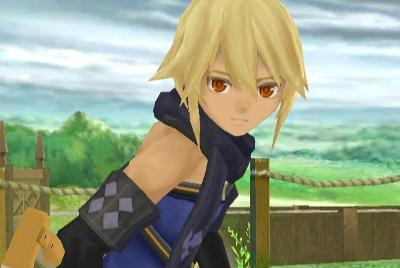 – Tales of Symphonia: Dawn of the New World (Wii): about 120k (about 170k)
– Derby Stallion DS (DS): about 120k
– Daigasso! Band Brothers DX (DS): about 70k (about 110k)
– Hisshou Pachinko Pachislot Series Vol. 12: CR Neon Genesis Evangelion -Shito Hutatabi- (PS2): about 30k (50-60k)
– Higurashi no Naku Koro ni Kizuna Vol. 1: Tatari (DS): about 22k (35-45k)
– Gundam Operation Troy (360): about 20k (30-40k)
– Ken to Mahou to Gakuen Mono (PSP): about 17k (about 25k)
– Sengoku Basara X (PS2): about 16k
– Bleach: The Third Phantom (DS): about 14k (about 40k)
– The King of Fighters '98 Ultimate Match (PS2): about 13k (about 20k)
– Disgaea: The Prince of Dark World and Red Moon (DS): about 11k (about 35k)
– Battle Field: Bad Company (360): about 9k (about 15k)
– Our TV Game Exam (DS): about 8k (about 55k)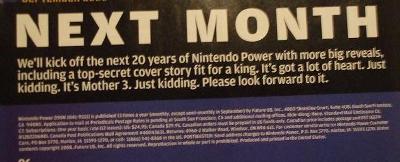 In the preview page for Nintendo Power, there is a sword and a text blurb to once again entice the Nintendo Power reader base. The writing states, "We'll kick off the next 20 years of Nintendo Power with more big reveals including a top-secret cover story fit for a king. It's got a lot of heart. Just kidding. It's Mother 3. Just kidding. Please look forward to it." E3 is just around the corner, so could this be a game related to an upcoming Nintendo announcement? Or, is the magazine set to reveal that a game will be coming stateside?


Mega Drive
– Super Fantasy Zone
Commodore 64
– Summer Games 2
– Cybernoid

SNES
– Pac-Attack

NEOGEO
– King of the Monsters
Source: GamesPress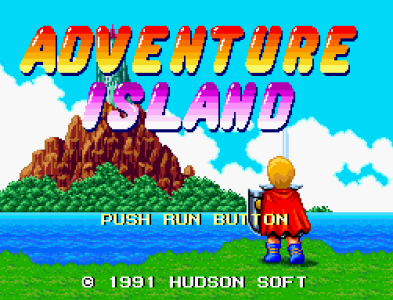 The past day or so has been a bit like a mini-E3 for Nintendo fans. We learned that we'll be seeing a new Mega Man on WiiWare, a Castlevania fighting title, and now…The revival of Adventure Island. In a Hudson conference call yesterday, Takahashi Meijin revealed that a new Adventure Island game is in development and that it will "probably" end up on WiiWare. Unfortunately, specific details about the game were not discussed, although there is an encouraging sign about the game's motion controls. The developers explained that they are not interested in forcing motion control – unlike many other developers – as forcing them would "change what the game is about."
There were a few interesting tidbits from the conference call as well. Between Alien Crush, Blue Oasis, and Karaoke Joysound Wii, two out of the three will be localized for North America. Furthermore, Hudson is creating a "puzzle action;" there's a chance the title may take advantage of the Wii balance board.