BIO MIRACLE BOKUTTE UPA – NES
DIG DUG – NES
DoReMi Fantasy: Milon's DokiDoki Adventure – Super Nintendo
Spelunker – NES
Here's the official release as well
Retro gamers rejoice! It's time for another round of classic games that were never released in Europe before.

This, the third Hanabi Festival (named after the Japanese fireworks season), once again brings you previously unseen treats from Japan and the U.S. to enjoy via Virtual Console.

We've got something for everyone; from big names such as Super Mario RPG to cult hits like DoReMi Fantasy. And, if you missed it during the first Hanabi Festival, you can also download the all-time great Super Mario Bros.: The Lost Levels. And the good news is: this and all Hanabi Festival titles will remain in the Wii Shop Channel even after the Festival has ended.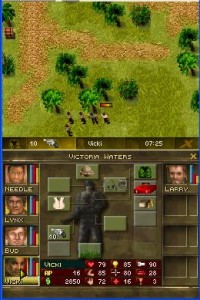 Award winning franchise returns to do battle with the evil and treacherous Santino…

London, UK – 26 August 2008 Empire Interactive, a wholly owned subsidiary of Silverstar Holdings (NASDAQ: SSTR), has today confirmed that Jagged Alliance for the Nintendo DSTM is currently under development with Strategy First Strategy First Inc. and Cypron Studios and is due for release in 2009.

Jagged Alliance is an explosive fusion of a role playing game mixed with turn-based tactical combat, allowing gamers to become fully immersed in their characters. A new generation of gamers will be invited to liberate the Island of Metavira in the nonlinear game play that made the 1994 original so popular amongst gamers.

"Jagged Alliance provides an exciting blend of RPG and turn based action, which has already won fans and accolades worldwide. The time is right to bring its frenetic battles to Nintendo DS and allow a brand new audience the experience the exhilarating game play." commented, James Spice, VP of Marketing for Empire Interactive.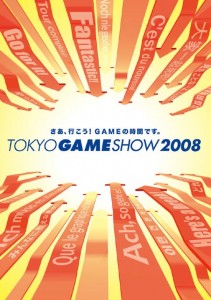 • Academy of Art University
• ACQUIRE CORPORATION
• ARC SYSTEM WORKS Co., Ltd.
• Beijing Tidemark Consulting Co., Ltd.
• bushiroad
• CANADA GAMES
• Bug-Tracker
• Complex Games Inc.
• D-Box Technologies Inc.
• Deep Fried Entertainment Inc.
• Di-O-Matic, Inc.
• DTI Software Inc.
• Enzyme Testing Labs
• Fugitive Interactive Inc.
• GestureTek Inc.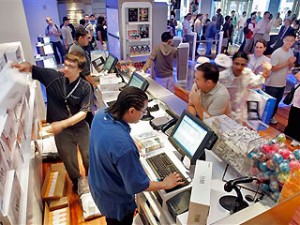 Every so often, yet another milestone or record-breaking stat is realized on the Wii. The interest in the system, headed by the casual crowd, has been just pure insanity. It may not be too surprising then that the Wii has achieved yet another historic feat: one million units sold in Canada. NPD data shows that total Wii sales have reached 1,060,000 units, in comparison to 870,000 PS3 and 520,000 PS3 systems sold.
Nintendo's continuing momentum and ability to tap into the casual market will surely make the company sell another million. Wii Music and Wii Sports Resort will most likely be huge successes.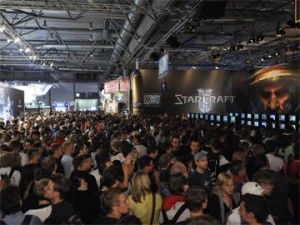 Lazard Capital Markets analyst Colin Sebastian was a bit unconventional in his approach to determine Leipzig's most popular games: See which lines were the longest!
– World of Warcraft and StarCraft 2–Activision Blizzard
– Fallout –Bethesda
– FIFA 09–EA
– Need for Speed Undercover–EA
– Warhammer Online–EA
– Gran Turismo–Sony
– SingStar-Sony
– Midnight Club: Los Angeles–Take-Two
– Far Cry 2–Ubisoft


A recent poll indicated that parents are more concerned about their children playing Grand Theft Auto that their young ones viewing pornography. Google Insight data from 2004 to 2008, meanwhile, suggests that those with Internet access in Australia are searching for games than adult content. This year, terms such as "games", "youtube", "myspace", "ebay", "google", "facebook" round some of the more popular searches.


I've been holding back on posting the initial rumor about Capcom Vs Tatsunoko heading to Wii, but some new information has come to light. All signs are pointing to a Wii release of the game, especially after taking a look on the official site. The website actually has the arcade hardware written down as something running off Wii based hardware. So, there seems to be a pretty good chance that Capcom Vs Tatsunoko will come to Wii.
Thanks to Cow Mengde for the news tip.


Videos
Mario Super Sluggers Info Video 2
Helix Info Video
Defend your Castle Info Video 2
Mario Kart Wii: Who's playing Wii today? 4
Tiger Woods PGA Tour 09 All-Play TV Spot
Star Wars: The Force Unleashed Video 2
MySims Kingdom Info Video
High School Musical 3: Senior Year! Video
Castlevania: Order of Ecclesia Info Video
Imagine: Rock Star TV Spot
Digest Video
Demos (Expire 8/31)
Crosswords DS-Wordsearch Demo
Air Traffic Chaos
PICTOIMAGE
Arkanoid DS