The DSi seemed to have been struggling in its first few hours on the market, with very short lines being reported in some areas. However, some consumers later stated that lines of those waiting to purchase the handheld were exceeding past the 400 mark. Numbers are finally in regarding how well the DSi sold in its first two days, and the results aren't too shabby. According to Enterbrain, the DSi managed to sell 170,779 units in those first two days. Not terrible at all considering Nintendo made 200,000 units available.


Videos
Who is playing Wii Music
Animal Crossing: City Folk Info Video
Guitar Hero World Tour Tool Video
Dragonball: Origins Demo is Available NOW
Chrono Trgger Info Video
Zenses Ocean TV Spot
The Clone Wars: Lightsaber Duels Video
Monster Lab Info Video
Nerf N-Strike Info Video
Ben 10: Alien Force Info Video
Alien Crush Returns Info Video
Home Sweet Home TV Spot
Brain Challenge Teaser Video
Wii Music: This Week's Instruments 5
Digest Video
Demos (Expire 11/9)
Crosswords DS-Anagrams Demo
Dragonball: Origins Demo
Madagascar 2: Escape 2 Africa Demo
Spectrobes: Beyond the Portals
Ninjatown Demo


I typically avoid posting GameStop related release dates, but a listing for The Conduit caught my eye. Way back when, High Voltage Software confirmed that the game would be shipping in March 2009. According to the GameStop listing though, the game will be out in May instead. This may be nothing more than an error on GameStop's part. However, it is reasonable that High Voltage needs some extra development time to polish the title. Either way, I'm sure we'll hear word about the game's official release date in the coming weeks. Stay tuned!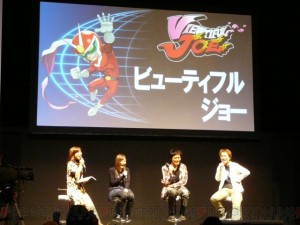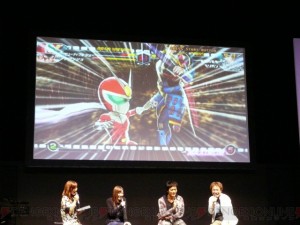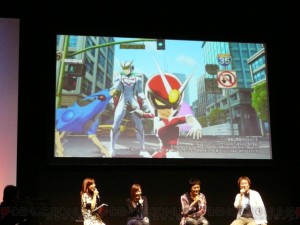 Wow, quite a nice character to add if you ask me! Now all we need is Amaterasu from Okami.


WiiWare
Alien Crush Returns – 289 blocks
Home Sweet Home – 124 blocks
VC
Space Harrier – 19 blocks


"Maybe not Team Ninja specifically [have not created a game for Wii], but with Tecmo as a whole, we've been supporting the platform from the very beginning. Internally at the company, we have a lot of knowledge, and I think we've mastered most of the components to make a very compelling and entertaining product using the console. We will continue to work in that path. We have a lot of Wii console fans within the company, so hopefully there's something that we can work on." – Hitoshi Hasegawa, Team Ninja producer