This month's Game Informer review scores are as follows:
DmC Devil May Cry – 9.0
Guardians of Middle-earth – 7.5
Ni no Kuni – 7.0
The Elder Scrolls V: Skyrim – Dragonborn – 8.5
Skulls of the Shogun – 8.5
Ratchet & Clank: Full Frontal Assault – 7.5
Transformers Prime (Wii U) – 6.5
Little Inferno – 8.5
Planets Under Attack – 7.25
Chasing Aurora – 6.5
Rise of the Guardians – 6.5
Crashmo – 8.5
Tank! Tank! Tank! – 4.5
Family Guy: Back to the Multiverse – 4.5


Puyo Puyo will be hitting the Japanese eShop as a Game Gear download on January 30 for 300 yen. Screenshots of the game can be found above.


Currently, there isn't a way to transfer save data between a retail 3DS game and a title downloaded from the eShop. In March, however, this issue will be solved.
Speaking in a short Japanese Nintendo Direct published only on the 3DS eShop, company president Satoru Iwata promised that a transfer tool will be released in no more than a couple of months. Nintendo had said last year that it was working on a solution, but did not give an exact date for the tool's launch.
More games are coming digitally to the Japanese eShop. Pocket Soccer League Calciobit, Culdcept, Fire Emblem: Awakening, Pokémon Rumble Blast and nintendogs + cats will be available next week.


A new Colors! 3D update will likely arrive next month.
The game's developer posted a message on Facebook stating it will be submitted to Nintendo soon. Once that's done, the update will see release soon after.
"… the Colors! 3D update is pretty much finished and will be submitted to Nintendo in a few days, so the February estimate seems to be reasonable still."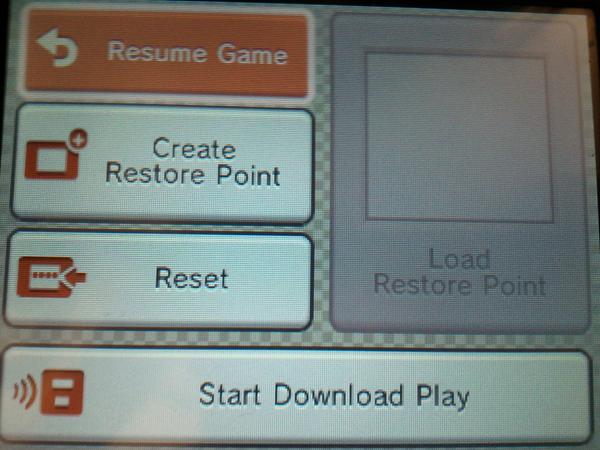 The 3DS Virtual Console release of Super C has a special feature. In the VC menu, you'll come across a "Start Download Play" option that allows you to experience the game with a friend. Note that doing so disables restore points.


The 3DS and the Wii U are both out, but that isn't stopping CIRCLE Entertainment– a ridiculously prolific support of WiiWare and DSiWare– from continuing on with plans to support "outdated" services well into the future on top of bringing new games to the eShops of 3DS and Wii U. Here's the low down on everything the company plans to do in the coming months:
"Witch & Hero" (3DS eShop)
– 8-bit style, retro sound
– A hero and a witch go on an adventure
– Monster fighting, magic using
– 20 levels, two difficulty settings
– "Trial" and "Infinite" modes
Ah! Heaven (DSiWare)
– Ink painting visual style
– Platformer
– 24 stages
Achilles War (DSiWare)
– Tank battle game
– Set in the year 21XX
– Three tanks to choose from, break through enemy defenses
Goony (DSiWare)
– Top down view
– "Endless runner"
– Move left and right to avoid danger
– Exchange course layouts through QR codes
– Same-system multiplayer






REDMOND, Wash.–(BUSINESS WIRE)–This week's Nintendo Download includes the following featured content:

30 Year Anniversary. 30 Days Limited Discount. 30 Cents.

To help celebrate the 30th anniversary of the Famicom (which was known as the NES™ in the United States), Wii U™ owners can purchase one select Virtual Console title each month during the promotion at a 30-day special price of 30 cents. To kick off this celebration, Balloon Fight™ is now available for purchase in the Nintendo eShop on Wii U.