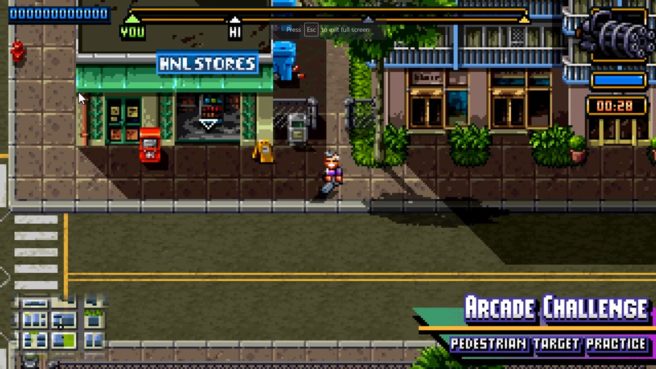 Retro City Rampage featured over 40 Arcade Challenges that players could tackle. In the spiritual successor Shakedown: Hawaii, Vblank Entertainment is bringing the idea back.
Vblank posted a brief teaser this weekend showing one of these challenges in action. Below, you can get a look at Pedestrian Target Practice, which has you mowing down civilians.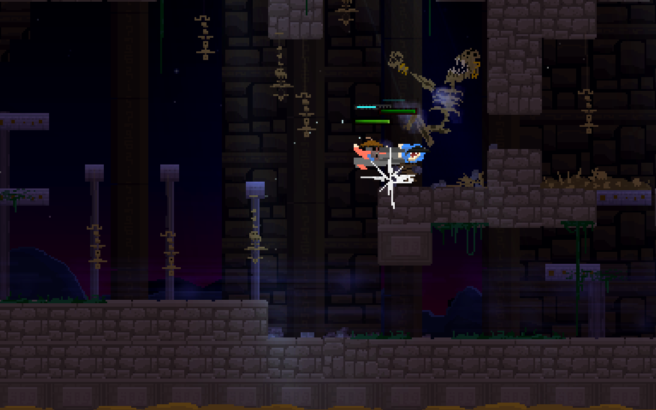 At BitSummit, Skeleton Crew Studio was showing its newly-confirmed Switch game BackSlash. Have a look at some footage below via an official live stream segment.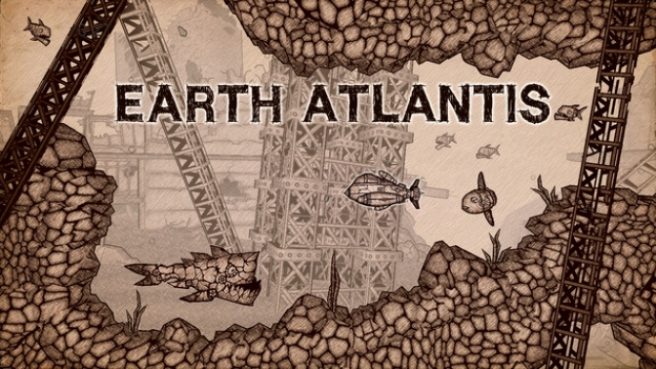 Earth Atlantis, listed for Switch on the BitSummit website, is now officially confirmed for Switch. It'll be Switch-only in Japan, and it'll also be distributed in the west on the system alongside other platforms.
One segment of the official BitSummit stream showed Earth Atlantis in action. Check out a bit of footage below from the recording.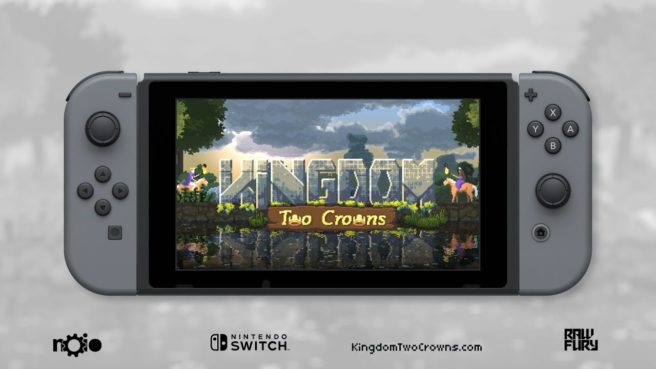 Some off-screen footage of Kingdoms: Two Crowns running on Switch has emerged from BitSummit. Take a look at the video below.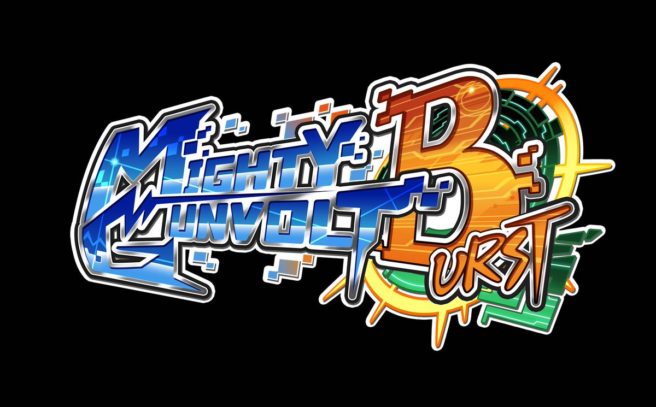 The first pure gameplay from Mighty Gunvolt Burst was just shown on a BitSummit 2017 live stream. We've gone ahead and posted the recording below.