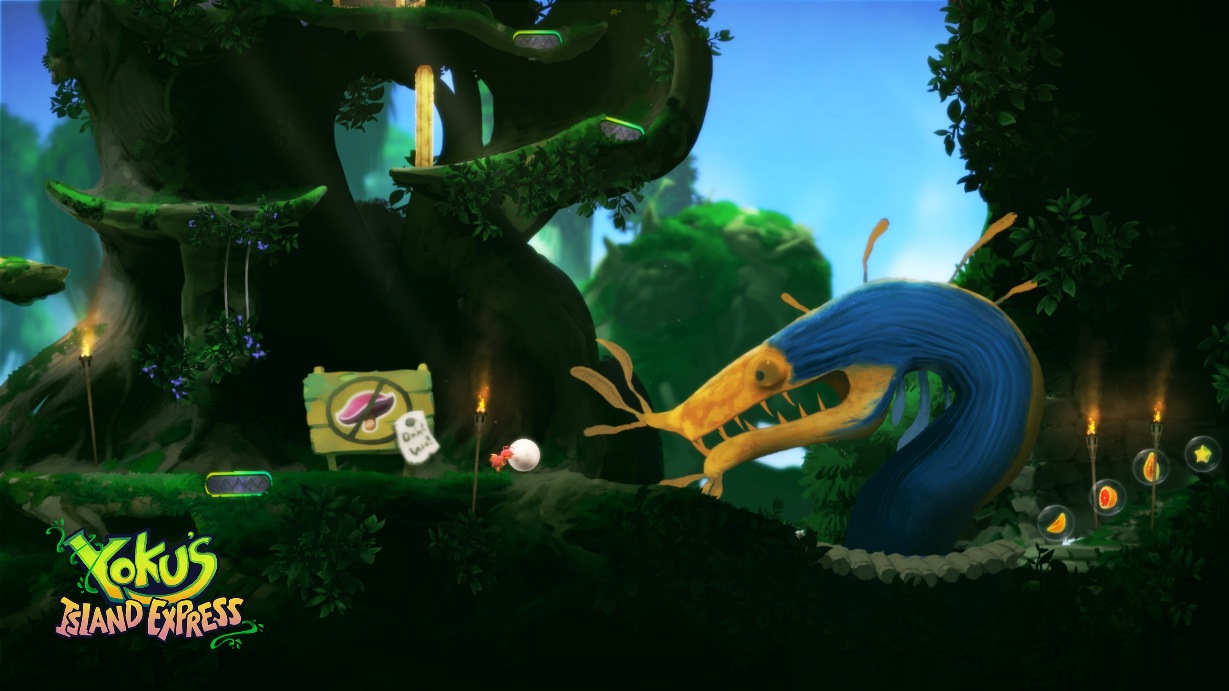 Villa Gorilla has announced Yoku's Island Express, "an open world/metroidvania-style pinball adventure". The game is planned for Switch and other platforms.
Yoku's Island Express kicks off as Yoku the dung beetle arrives on the beach of Mokumana Island as the new postman. However, the ancient island God is trapped in a restless sleep and the islanders are being forced to deal with quakes and storms brought forth by its nightmares. In the game, which mixes platform navigation with pinball mechanics across a large open world, you'll "soar through the air, vacuum explosive snails, fight a Screetch, feed starving lemurs, discover the mystery of the Fruit Altar, wake an old god, and hopefully help tiny Yoku rebuild the island post-office."
Here's a rundown of features:
– Genre combining open world pinballing
– Unique beautifully handpainted artwork
– An island filled with unique creatures, both big and small
– Action-packed nonlinear gameplay that awards exploration
You can watch a trailer for Yoku's Island Express below. The project is quite far off as it won't be ready until Winter 2017 / 2018.
Source: Villa Gorilla PR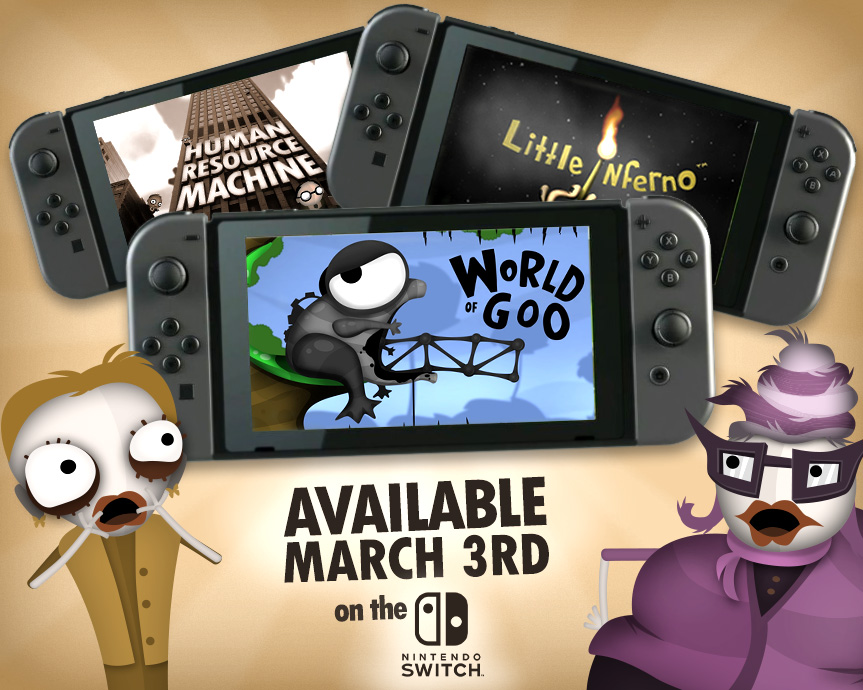 We recently fired off some questions to Tomorrow Corporation's Kyle Gabler in hopes of learning a bit more about World of Goo, Little Inferno, and Human Resource Machine on Switch. What we didn't expect were incredibly entertaining replies, making for one of our zaniest interviews yet.
We did ask Tomorrow Corporation about its initial slate of Switch titles. Additionally, Gabler teased future projects. Two are on the way, one of which is the biggest game yet from Tomorrow Corporation.
You can read our full interview with Tomorrow Corporation below.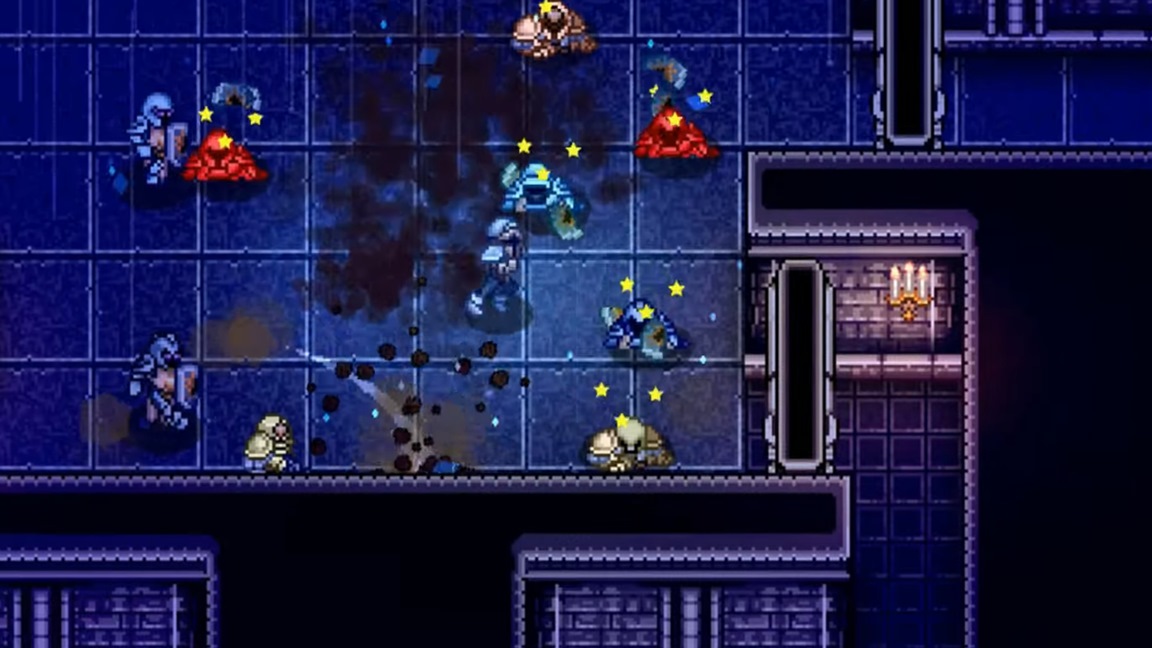 Wayward Souls started out as a mobile game, but it's now starting to reach new platforms such as PC. A Switch version may also be a possibility in the future.
When asked about Wayward Souls coming to Switch on Facebook, RocketCat Games responded that the team is unsure if it will happen. However, they are "looking into it".
If you haven't heard about Wayward Souls in the past, we've included a brief overview and trailer below.
"Wayward Souls is an action-adventure dungeon crawler with randomized levels and permanent death. It features quick, twitch-based combat where tactics, positioning, and timing matter, controlled through touchscreen gestures. Two years in the making, it's designed for quick playthroughs and lots of replay value."
Thanks to Giorgio B for the tip.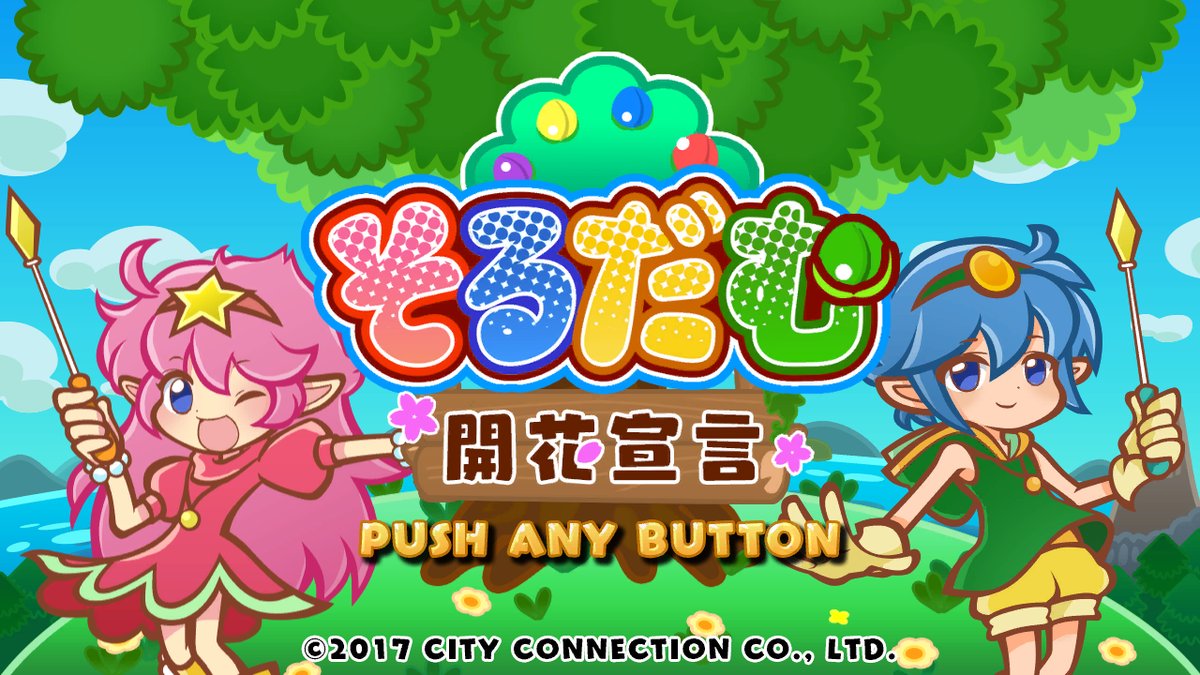 This week, City Connection announced a sequel to the arcade and Game Boy puzzle game Soldam. It's planned for release on the Japanese eShop for Switch's launch, but it will be published in the west as well under the name "Soldam 2". Confirmation about the North American and European version was posted on the official Twitter account today.
There's no word at the moment about any sort of release date sadly. Details will be announced "later" for western territories.
Nintendo Switch "soldam 2" will be released on March 3 (planned). ? North America Europe version will be announced in detail later. pic.twitter.com/nCPU6OSdZw

— ?????????/???????? (@claricedisc) February 18, 2017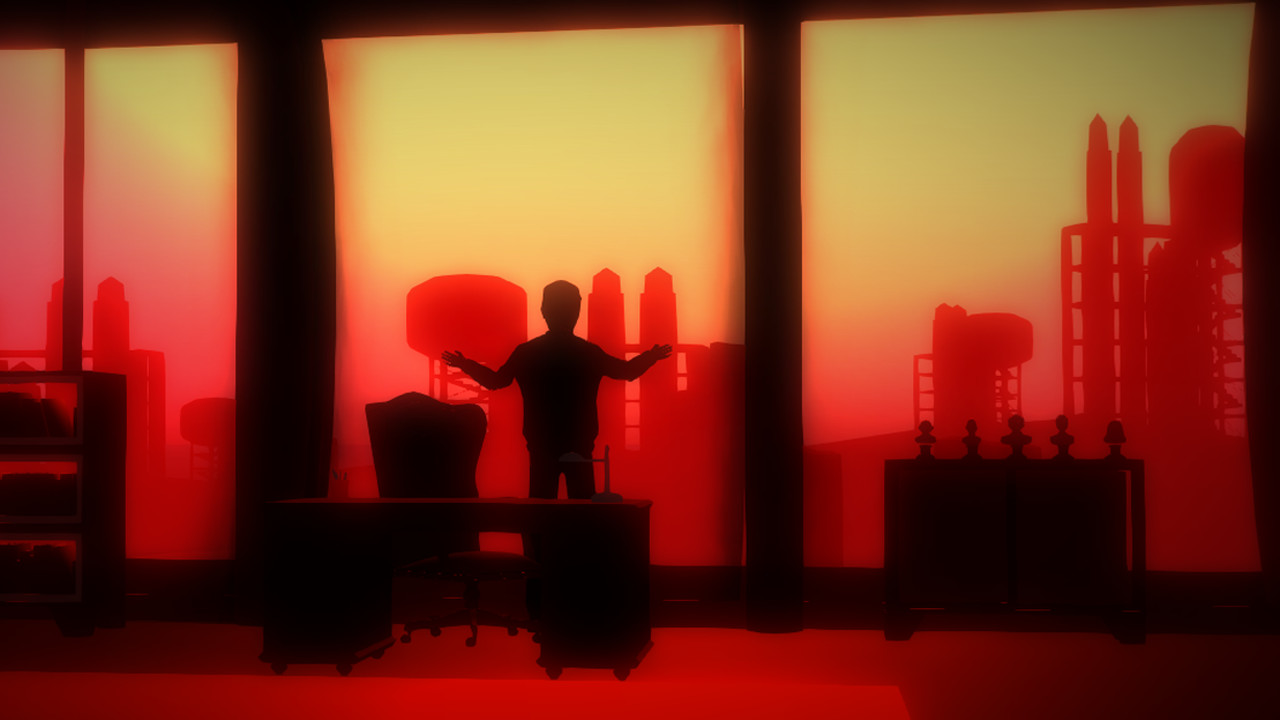 Ore Creative is showing interest in bringing Ira to Switch. The indie developer shared its enthusiasm for the system on Twitter, and actually mentioned checking up on the developer portal daily.
Ira might be coming to the Switch! https://t.co/aK9m69oqrU

— Ira game (@IraGame) February 18, 2017
@ShardShinjuku Yeah, whenever that happens. Cant be too long now…I check the developer portal daily…

— Ira game (@IraGame) February 18, 2017
Ira is a point-and-click adventure game. Players will "explore alien landscapes, relive past events, and watch as the nature of reality becomes porous and untrustworthy."
Thanks to ShardShinjuku for the tip.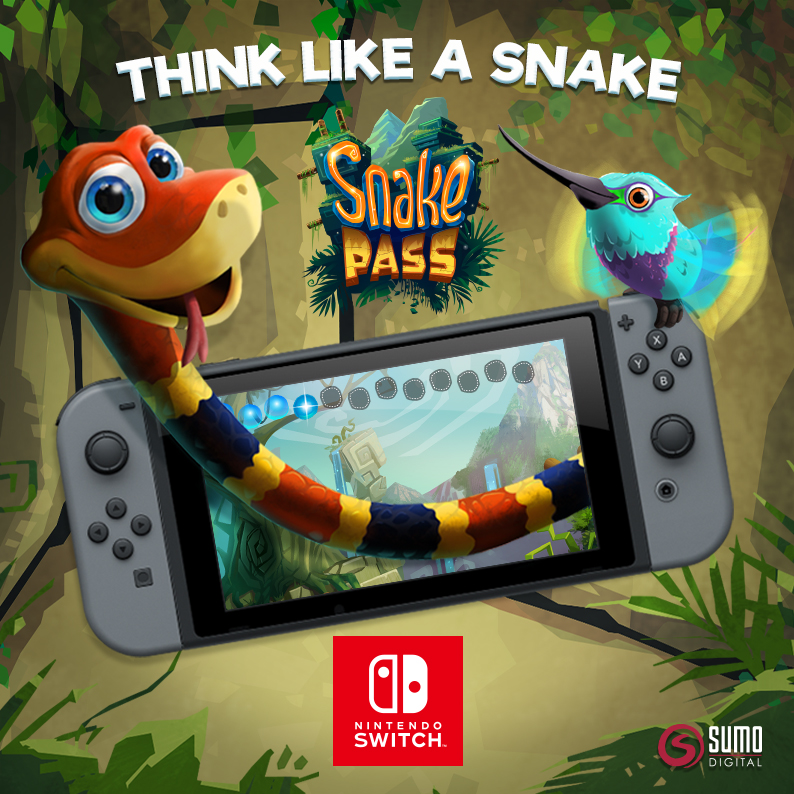 Sumo Digital has a new 3D platformer heading to Switch very soon. At the end of March, Snake Pass will be showing up on the eShop.
We caught up with Sumo Digital this month to learn more about Snake Pass. The team spoke to us about its inspirations, Doodle the Hummingbird sidekick, game length, and more. Sumo also had a bit to say about bringing Snake Pass to Switch.
For our full interview, continue on below.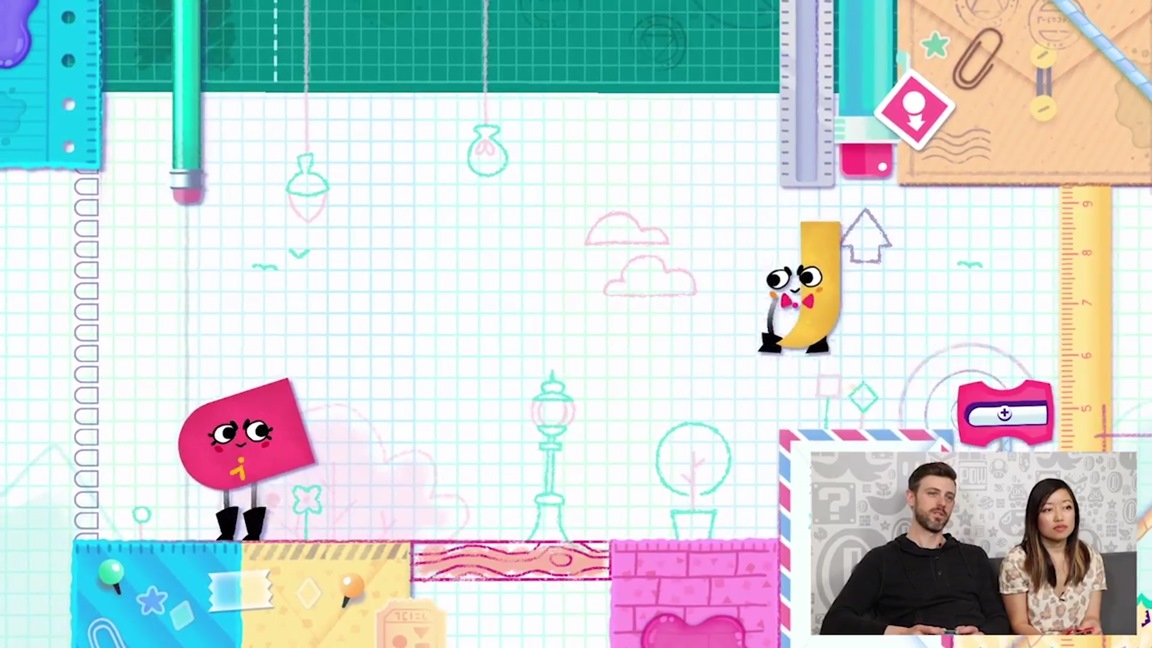 This week's episode of Nintendo Minute has gone live. In today's video, Kit and Krysta play through some old and new puzzles in Snipperclips. Check out the full episode below.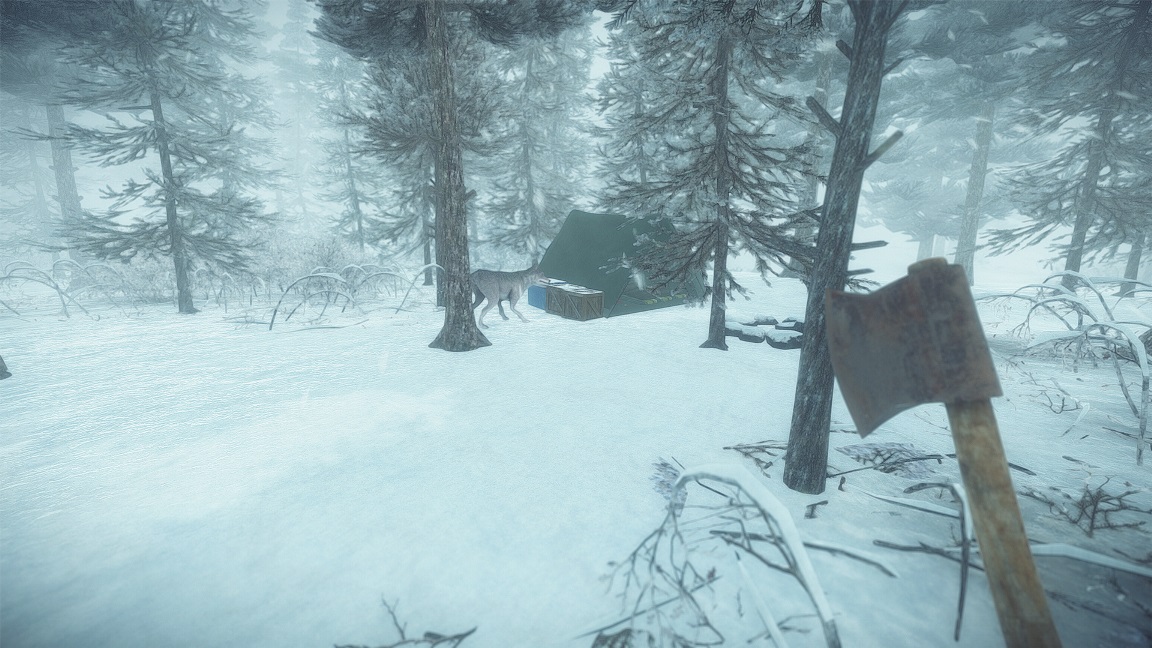 Nothing is set in stone, but Kona developer Parabole is interested in a Switch version. That news comes from an interaction with a fan on Twitter today.
@sknygy We want to, but we can't confirm anything. We'll keep everyone updated if we decide to port it on Switch in the future 🙂

— Kona (@KonaGame) February 17, 2017
Kona is a narrative-driven game. It's set in 1970, where a strange blizzard is wreaking havoc in Canada's Atamipek Lake. Players take on the role of private detective Carl Faubert and explore an eerie village, investigate surreal events, and battle the elements to survive.
Thanks to sknygy for the tip.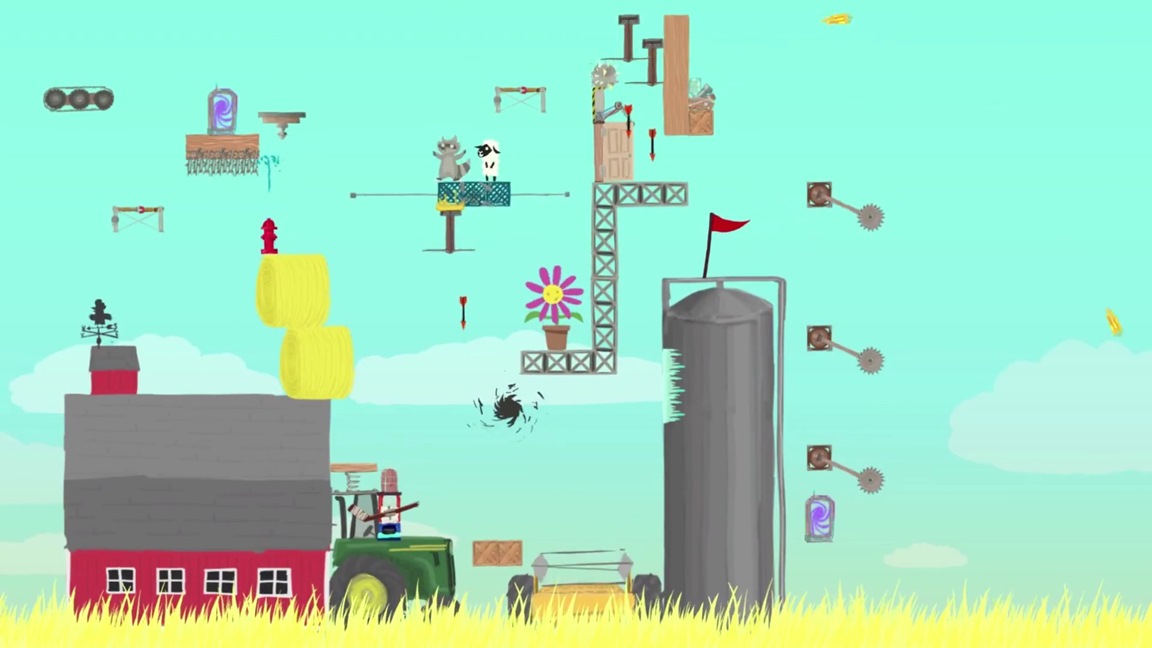 Ultimate Chicken Horse is coming to consoles, including Switch. Clever Endeavour Games shared the news with Eurogamer today.
Categorized as a party platformer, Ultimate Chicken Horse is a game "where you build the level as you play, taking turns placing traps and hazards and trying to screw your friends out of a win." There are a bunch of blocks to use, customizable game modes, and more.
Originally, Ultimate Chicken Horse debuted on PC last year. This new version of the game contains a Free Play mode in which players can make their own levels from scratch rather than simply place objects into existing terrain.
Ultimate Chicken Horse doesn't have a release date on Switch yet, but it's targeted for this summer. A trailer for the game is below.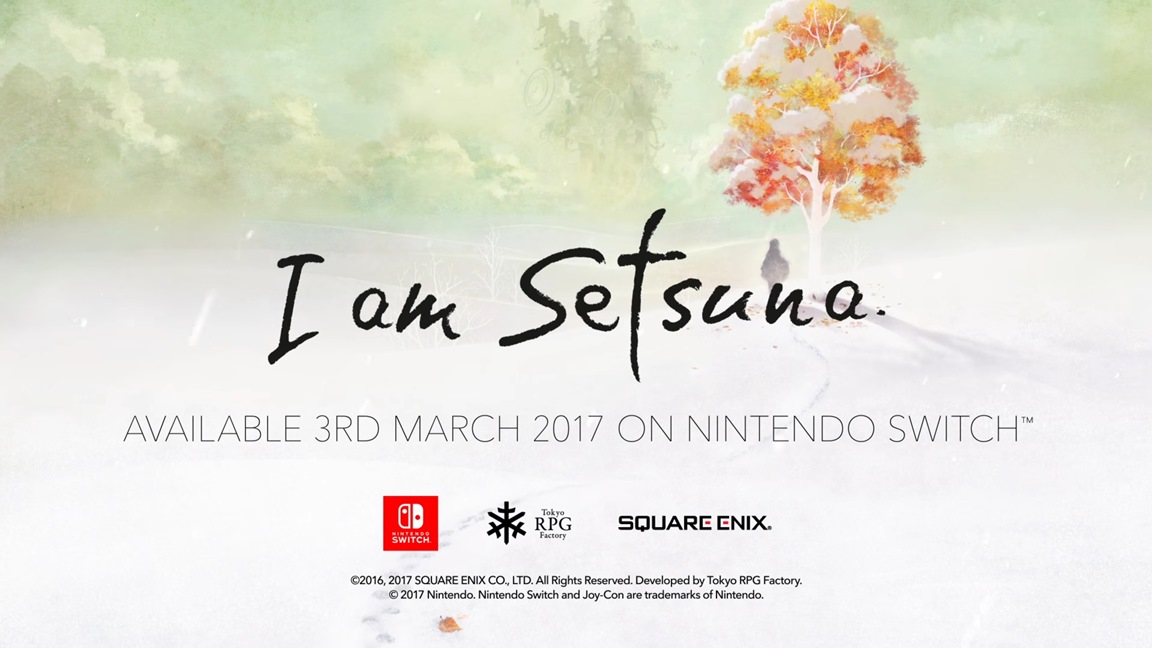 Square Enix released a new trailer for I Am Setsuna, coming to Switch via the eShop on March 3. Check it out below.