Dragon Quest V – 420k
– 60% of initial shipment
– Comparison: DQ4 sold 350k on first day
– No shortages
– Dead Rising: Zombie Sacrifice is the official title
– Story setup has been changed slighty
– New enemies, items
– Camera changed to "behind the shoulder"
– Directional pad for item switch
– Reticule/target for shooting
– Wii controller shaking
– A button = subweapon

Announced Today, SimAnimals Establishes A Whole New Category Of
Los Angeles, US — July 14, 2008 — The Sims™, an Electronic Arts Inc. (NASDAQ: ERTS) Label announced the first details for the all-new SimAnimals™. This all-new franchise and original intellectual property from The Sims Label establishes a whole new category of wild animal games. Made exclusively for the Wii™ and the Nintendo DS™, SimAnimals will be available worldwide in January 2009.Now, for the first time players can engage with the wild world of animals in their natural surroundings in an immersive and tactile way. In this game you are challenged to engage, touch, move and try to control more than 60 animals as you journey deeper and deeper into the forest. You control an on-screen animated hand that allows you to reach out and touch, pick up and move everything in the game from foxes and bears to trees and flowers. Cohabitate with these animals in their natural surroundings, and based on how you treat them, the animals will come to know and love – or dislike you! Have fun developing relationships with wild animals and their families, and experience the humor and drama of surviving in the wilderness."SimAnimals opens up a new world of creativity with wild animal adventure, fun and mischief," said Rod Humble, Head of Studio for The Sims Label. "For the first time in an animal game, you can reach out and touch, engage and play with a huge cast of wild animals in their natural surroundings. SimAnimals offers an immersive and tactile experience using the Wii remote and the Nintendo DS stylus that allows you to easily and intuitively become part of the wood's expressive, quirky and sometimes surprising narrative. Classic story-telling about wild animals comes to life in SimAnimals."
Arguably (and surprisingly), some of the biggest news of E3 came from the little publisher who could: High Voltage Software. The developers had closed-door demos available for a few members of the media to play and confirmed a few – but encouraging – details about the game. Not only will The Conduit support 16 players online, but the game will additionally take advantage of the newly announced Wii peripheral, WiiSpeak.
PlayStation 3 405.5k
PSP 337.4k
Playstation 2 188.8k
Xbox 360 219.8k
Wii 666.7k
Nintendo DS 783k
01. PS3 METAL GEAR SOLID 4: GUN OF THE PATRIOTS KONAMI 774.6K (Does not include bundles with PS3 hardware)
02. NDS GUITAR HERO ON TOUR ACTIVISION 422.3K
03. 360 NINJA GAIDEN II MICROSOFT 372.7K
04. WII FIT W/BALANCE BOARD NINTENDO OF AMERICA 372.7K
05. WII PLAY W/ REMOTE NINTENDO OF AMERICA 359.1K
06. 360 BATTLEFIELD: BAD COMPANY ELECTRONIC ARTS 346.8K
07. WII MARIO KART W/WHEEL NINTENDO OF AMERICA 322.4K
08. WII LEGO INDIANA JONES: THE ORIGINAL ADVENTURE LUCASARTS 294.5K
09. NDS LEGO INDIANA JONES: THE ORIGINAL ADVENTURE LUCASARTS 267.8K
10. PS2 LEGO INDIANA JONES: THE ORIGINAL ADVENTURE LUCASARTS 260.3K
At this year's E3, Nintendo said that we would be impressed by the NPD data for June. So…What do you guys think?
After 20 Months, NPD Data Shows Wii Emerges as the No. 1 U.S. Home Console
Equaling its status on a worldwide basis, Wii™ has become the best-selling video game console in the United States. According to independent sales tracking information from the NPD Group, more than 666,000 Wii consoles sold for the month of June, and nearly 10.9 million Wii consoles have been sold in the United States in the 20 months following its November 2006 launch. The system is credited with breaking down the psychological barriers between gamers and non-gamers.
"Wii was created with the goal of expanding the gaming universe through its intuitive motion-sensing controller," said Cammie Dunaway, Nintendo of America's executive vice president of Sales & Marketing. "As we have demonstrated this week during the E3 Media & Business Summit, Wii continues to pioneer new ways for people to interact with their video games and with one another."
The portable Nintendo DS™ finished as the top-selling U.S. video game system in June, with more than 783,000 units sold. To date, more than 20.8 million Nintendo DS units have been sold in the United States.

The report also shows that six out of the top 10 best-selling games for June are made for Nintendo systems, including Guitar Hero® On Tour (No. 2), Wii Fit™ (No. 4), Wii Play™ (No. 5), Mario Kart® Wii (No. 6), LEGO® Indiana Jones™: The Original Adventures for Wii (No. 7) and LEGO® Indiana Jones™: The Original Adventures for Nintendo DS (No. 9).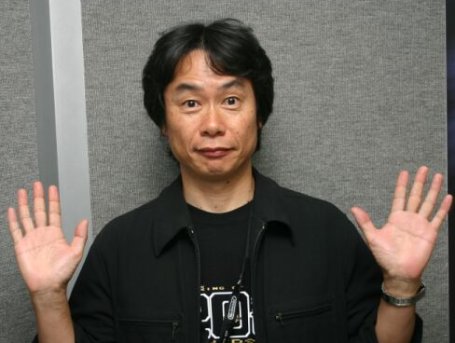 Shigeru Miyamoto only recently made a remark that E3 is no longer a place to introduce new games for the core gamer. Additionally, it has been discovered that the legendary video game mastermind provided a response about making franchises such as Zelda and Mario more accessible. Unfortunately, it looks like those who have been hoping that the next Zelda would ramp up the difficulty won't find the next Zelda game to be any tougher. If anything, the next Zelda title could be even less hardcore than we're accustomed to. "Frankly, some of the so-called 'franchise games' are quite difficult for nongamers to play, so making accessible games for these players is key. With Zelda, we have to consider how to make it accessible for new gamers to pick up and play and enjoy just as hardcore gamers have. For example, we've got the Touch Generations series. Now, we're not necessarily going to make our "franchise" games in that style, but we'll take what we know and have learned — the philosophy behind those games — and incorporate it into franchise games. That's a philosophy that's very strong at Nintendo."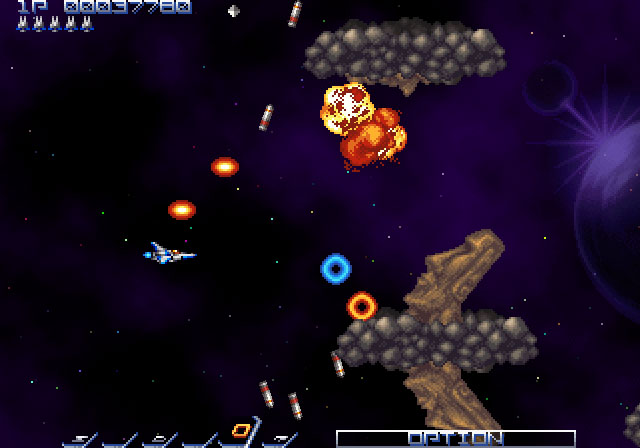 Konami is following in the footsteps of Capcom's Mega Man 9 with a revival of their own. Gradius Rebirth is scheduled to hit WiiWare this summer and is an original entry in the series. Other than that, no further details on the game have been provided.