Japanese 3DS owners now have access to a couple of new 3DS themes inspired by the latest One Piece brawler. Check out a couple of screenshots of them below!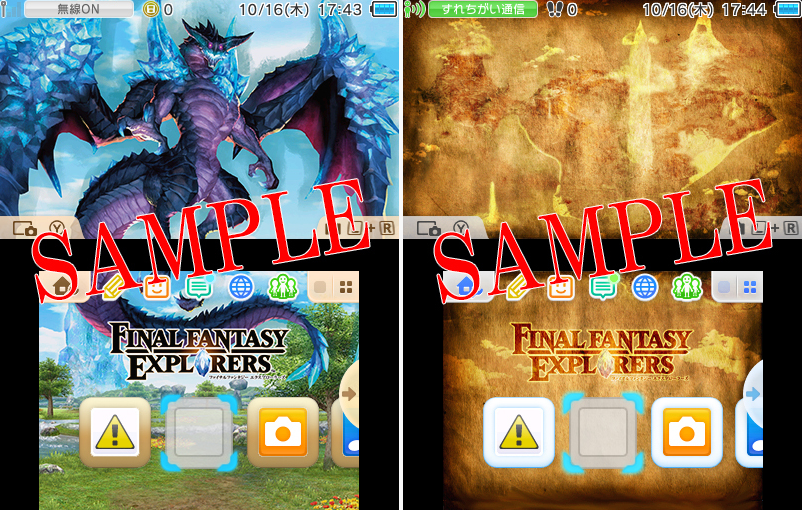 Two new 3DS themes will be given as pre-order bonuses for the upcoming title Final Fantasy Explorers.
The new themes are being offered for the Ultimate Box Edition, one from Square Enix estore, the other from Amazon Jp.
Final Fantasy Explorers is set to release in Japan on December 18.
Following the recent 3DS system update that added themes to the home screen, Bandai Namco have revealed a set of 7 themes for Tales of the World: Reve Unitia that will be available for those who pre-order the game. A screenshot of one of the themes can be found below though we suspect the rest will appear online soon!