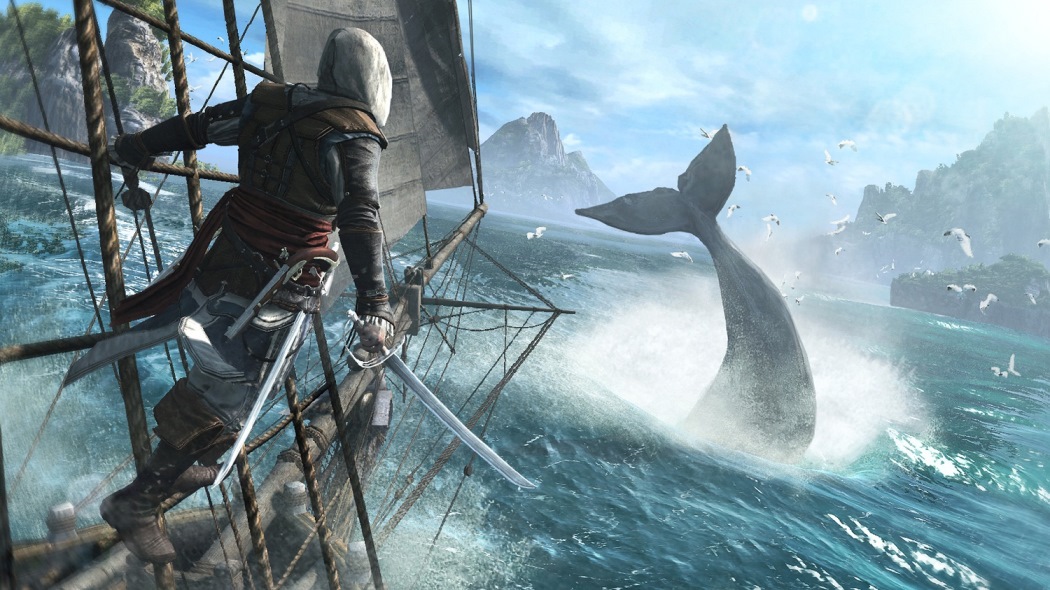 Through the end of today, you can purchase Assassin's Creed IV: Black Flag at a significant discount. Amazon
and Best Buy both have the game available for $24.99. That's a $35 discount off the regular price, or 58%.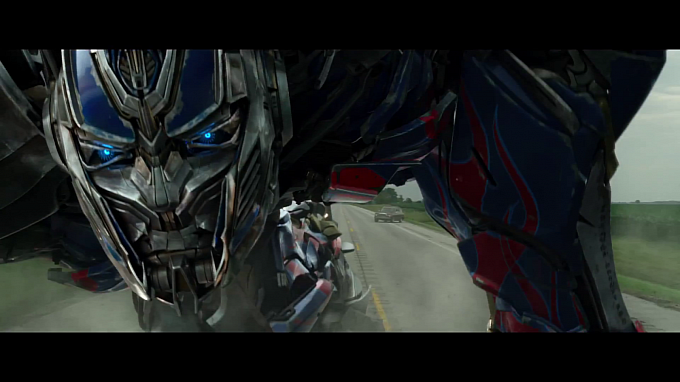 Listings on Amazon UK have leaked "Transformers: Rise of the Dark Spark", the next video game based on the classic franchise.
Sadly, Amazon doesn't provide much in the way of details. The retailer does, however, offer up the following tidbit:
The next installment in the incredible Transformers gaming franchise, Transformers: Rise of the Dark Spark is an exciting action game that is perfect for veteran fans and newcomers.
Transformers: Rise of the Dark Spark will also feature some adventure aspects as well as "adrenaline-packed gameplay".
Amazon's listings indicate that Transformers: Rise of the Dark Spark will be available for Wii U, 3DS, PS4, PS3, Xbox One, and Xbox 360.
Amazon has the Wii U version of Monster Hunter 3 Ultimate available for $21.31. It's been fluctuating between $21 and $22 over the past few hours, but the price changes have been extremely minor.
You can place an order here.
FRONTIER HOBBY SHOP is doing the selling, though Amazon is fulfilling orders.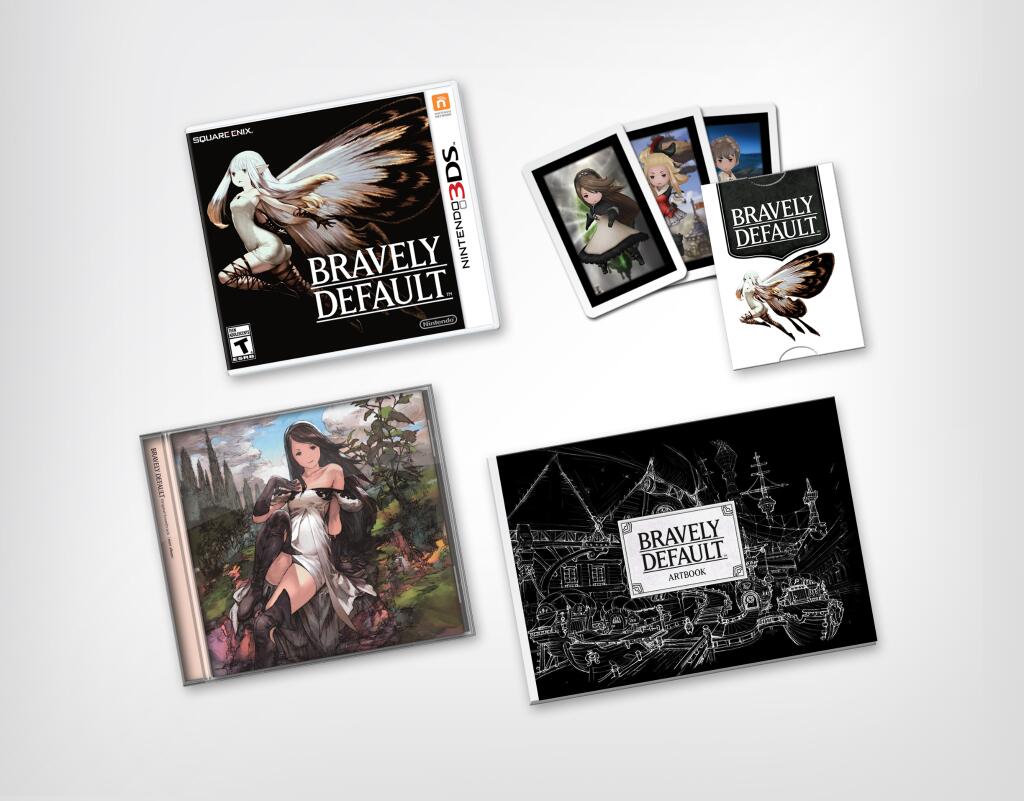 Update: Now temporarily out of stock, but you can still place an order. Should ship soon.
Original: Amazon is taking orders once again for the Bravely Default Collector's Edition. You can place an order here
. The collector's edition remains sold out on both Best Buy and GameStop.
Thanks to Jake for the tip.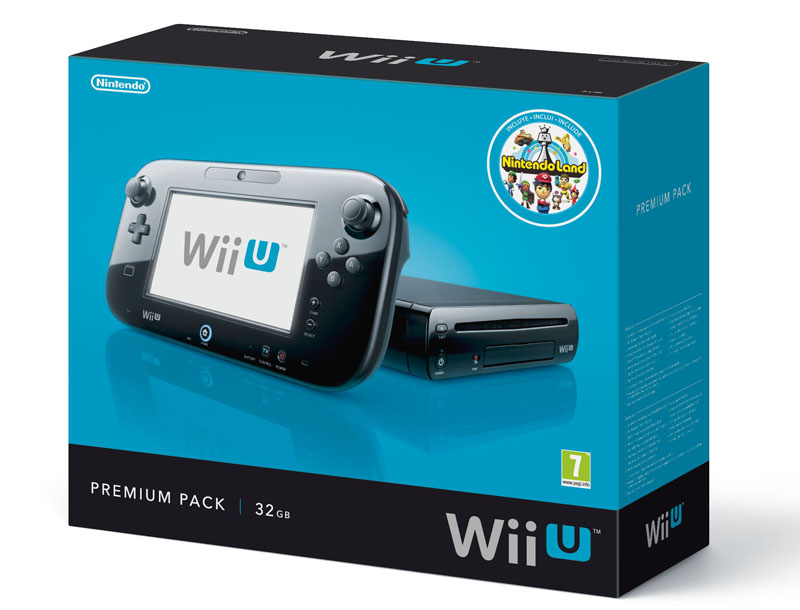 A pair of prominent UK retailers have heavily discounted the Wii U Premium Pack's price. Amazon as well as Argos both have the console for £179.99. Ultimately, that amounts to about £120.00 in savings.
Care to save a bit on a couple of first-party Wii U titles? Amazon
and Best Buy both have SiNG Party for $16. You can also purchase Wii Party U (with a Wii Remote Plus controller) from Amazon
and Best Buy for $40.
Amazon
and Best Buy both have The Wonderful 101 available for $23.99. Thus far, it's the lowest price we've seen for the Wii U title. Buy it, people!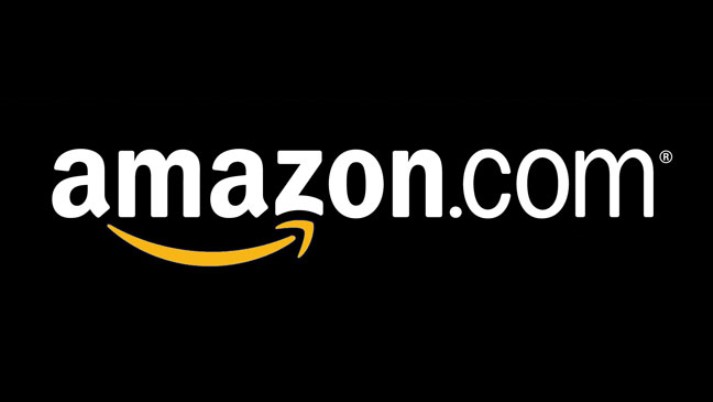 Amazon currently has a few Wii U titles available at a discount. You can find a roundup of the latest sales prices below.
Mass Effect 3: Special Edition
– $12.23
Assassin's Creed III
– $19.20
Tekken Tag Tournament 2: Wii U Edition
– $17.49
Madden NFL 13
– $13.99
FIFA 13
– $12.99
Batman Arkham City: Armored Edition
– $18.99
007 Legends
– $13.42
Tank! Tank! Tank!
– $17
Rabbids Land
– $17.99
LEGO Batman 2: DC Super Heroes
– $19.99
Scribblenauts Unlimited
– $19.99
Ninja Gaiden 3: Razor's Edge
– $20.19
If you've never purchased a Wii Balance Board previously any plan to pick up the just-launched retail version of Wii Fit U, you may want to check out a new deal running on Amazon. The retailer has the bundle, which includes a copy of the game and peripheral, on sale for $65
. It typically goes for $100 on Amazon, so you'd be saving $35.
A number of Warner Bros. games are now available at cheaper prices, like Scribblenauts Unmasked (Amazon
, Best Buy) for $40 on Wii U. Best Buy also has the 3DS version for $20.
Other Warner Bros. price drops include:
Hot Wheels: World's Best Driver (Wii U) – $20 (Best Buy)
Hot Wheels: World's Best Driver (3DS) – $20 (Best Buy)
LEGO Batman 2: DC Super Heroes (Wii U) – $20 (Amazon
, Best Buy)
LEGO Marvel Super Heroes: Universe in Peril – $30 (Amazon
, Best Buy)
Batman: Arkham Origins: Blackgate – $30 (Amazon
, Best Buy)
Injustice: Gods Among Us – $40 (Amazon
, Best Buy)