Update:: Don't want to make a new post about this, but Mario Kart 8 is available for the same price again.
Update: Deal is no longer available. Hope you got in on it while it was live!
---
Amazon has discounted Mario Kart 8
by just over $11. The game typically costs $60, but you can grab a copy for only $48.81. For a new Nintendo release selling well thus far, that's a pretty good discount!
Amazon
is selling The Wonderful 101 for only $17.98. It'll take a little while to ship, but this is one of the lowest prices yet for the Wii U game. If you haven't already purchased The Wonderful 101, now may be the time to do so!
Amazon is now taking pre-orders for the recently-announced Pokemon 3DS remakes. You can reserve Omega Ruby here
or Alpha Sapphire here
.
At the moment, Amazon is the only major retailer we've come across with retailers. Nothing from GameStop or Best Buy yet, though we'll keep you updated in our weekly pre-order post.
Amazon has a steep discount available for the Adventure Time: Explore the Dungeon Because I Don't Know Collector's Edition. It can be purchased as of now
for only $13.83.
The game itself wasn't the best, but it might be worth purchasing if you're an Adventure Time fan. You'll receive the following in addition to a copy of the title:
BMO Steel Book, CDC – interviews with 4 of the actors, story board concept art from Penn Ward and other cool stuff, Expanded Manual Strategy Guide – full color art with game tips
Amazon UK has put up a listing for the "Basic Just Dance and Wii Party U Pack with Mario Kart 8".
The standard Basic Just Dance & Wii Party U Pack has been around for quite awhile, and can be bought for £199.99. It includes Just Dance 2014, Wii Party U, Nintendo Land, and a Wii Remote Plus.
Amazon's newest product seems to sweeten the deal by adding in Mario Kart 8. That means you'd be receiving a total of four games with the Wii U purchase. A price isn't mentioned, nor is there a release date.
Deus Ex: Human Revolution – Director's Cut was rather pricey when it launched on Wii U, but the game is now available at a much lower cost. Amazon is selling the title
for only $21.99. Most would argue that the Wii U release is the definitive version, so this is the one to get if you have any interest!
Thanks to Jake for the tip.
Amazon
is selling the Wii U version of Resident Evil: Revelations for only $19.99. We've seen discounts for the game in recent months, though this is one of the bigger sales yet. You can place an order here.
Thanks to Jake for the tip.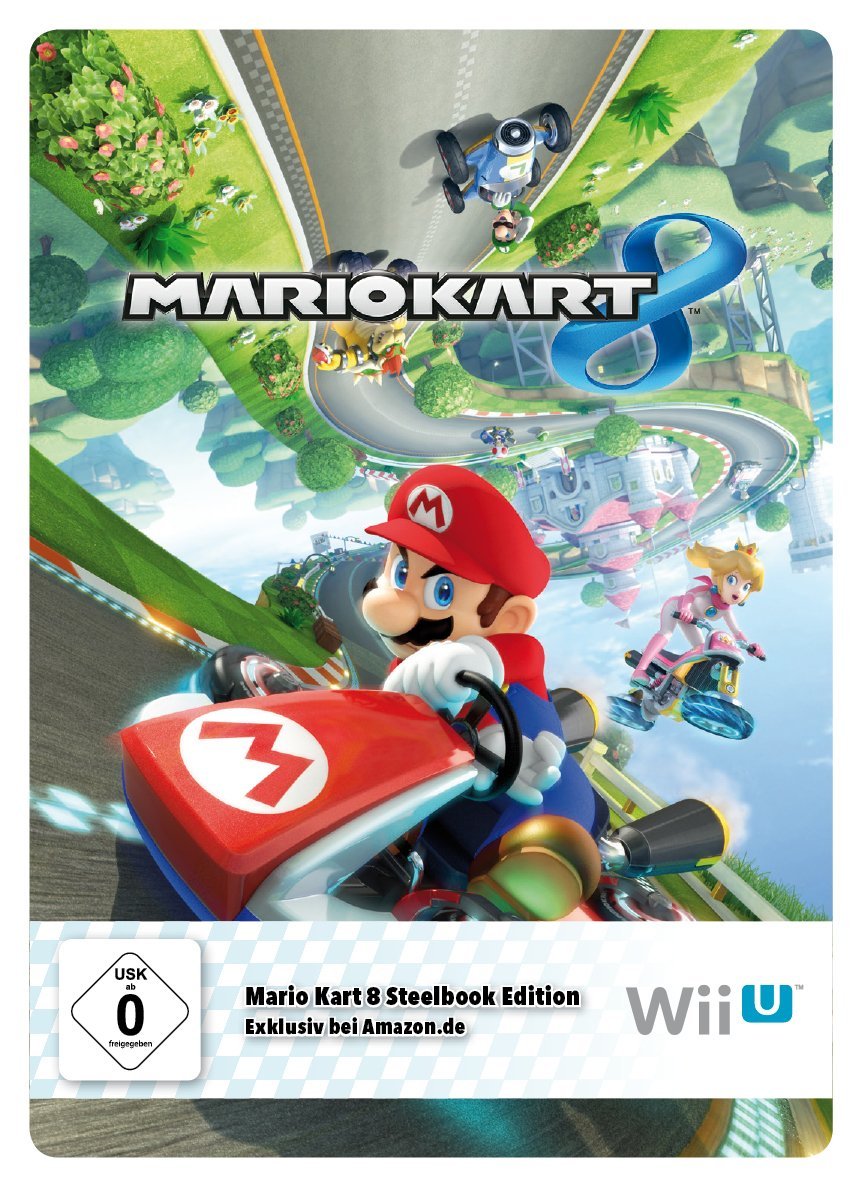 Those who purchase Mario Kart 8 from Amazon Germany will have the opportunity to receive a little something extra. For ten additional euros, consumers can purchase the Steelbook Edition of Nintendo's racer. It's a nice little bonus!
The Amazing Spider-Man 2 isn't out yet, but you can already save on the game – if you intend to play on the Wii U or 3DS.
Amazon
has both of these versions available for $10 off. Aside from the PS4 and Xbox One versions, all other releases have maintained their original prices strangely enough.
The Amazing Spider-Man 2 will launch in North America this Tuesday.
Now's the time to purchase Elite Beat Agents if you haven't already done so. At the moment, Amazon
has the game available for $5.88. Copies will ship in 2-3 weeks, but you really should consider buying Elite Beat Agents for this price.