Deus Ex: Human Revolution – Director's Cut was rather pricey when it launched on Wii U, but the game is now available at a much lower cost. Amazon is selling the title
for only $21.99. Most would argue that the Wii U release is the definitive version, so this is the one to get if you have any interest!
Thanks to Jake for the tip.
Amazon
is selling the Wii U version of Resident Evil: Revelations for only $19.99. We've seen discounts for the game in recent months, though this is one of the bigger sales yet. You can place an order here.
Thanks to Jake for the tip.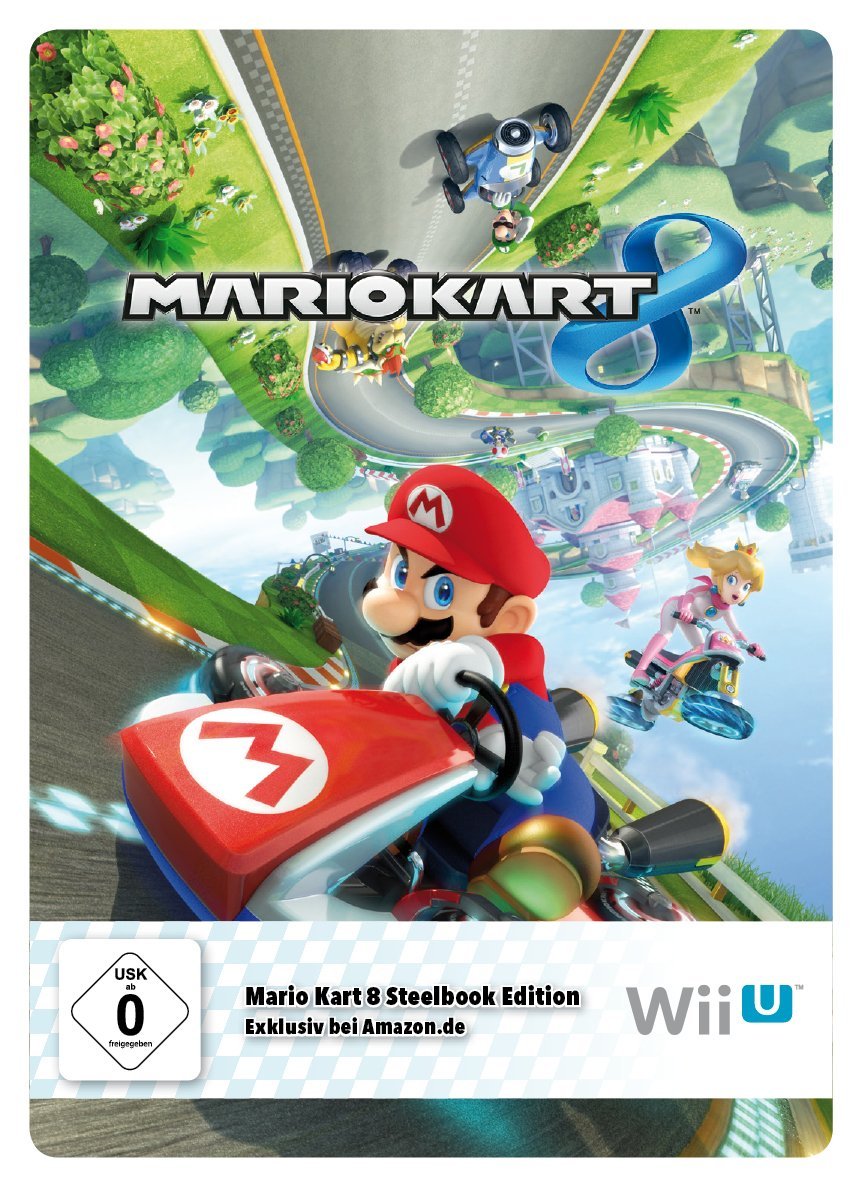 Those who purchase Mario Kart 8 from Amazon Germany will have the opportunity to receive a little something extra. For ten additional euros, consumers can purchase the Steelbook Edition of Nintendo's racer. It's a nice little bonus!
The Amazing Spider-Man 2 isn't out yet, but you can already save on the game – if you intend to play on the Wii U or 3DS.
Amazon
has both of these versions available for $10 off. Aside from the PS4 and Xbox One versions, all other releases have maintained their original prices strangely enough.
The Amazing Spider-Man 2 will launch in North America this Tuesday.
Now's the time to purchase Elite Beat Agents if you haven't already done so. At the moment, Amazon
has the game available for $5.88. Copies will ship in 2-3 weeks, but you really should consider buying Elite Beat Agents for this price.
LEGO The Hobbit for Wii U finally came out in North America today. If you purchase the game from Amazon, you can partake in a launch-day discount.
Amazon has the Wii U version of LEGO The Hobbit
for $39.99 – $10 less than other retailers. That's also $10 less than the digital eShop version.
And speaking of discounts, Nintendo has now slashed the prices of four 3DS titles to $30 as previously promised. The selection includes Mario Kart 7
, Super Mario 3D Land
, Donkey Kong Country Returns 3D
, and Animal Crossing: New Leaf
.
Thanks to Jake for the tip.
Amazon is offering Shin Megami Tensei IV for $29.99. That's $20 off the normal price, or 40 percent in savings. You can place an order here.
Do you own a 3DS? Have you yet to purchase Fire Emblem: Awakening? Well, you can fix that right now by taking advantage of a slight discount on Amazon.
Amazon has Awakening available
for only $31.99. It's not the biggest discount in the world, but it's certainly worth the price of admission.
Amazon has a couple of new deals currently running that should be brought to your attention. The Fit Meter for Wii Fit U, normally available for $20, can be ordered
for just $10 (temporarily out of stock, but will ship soon). You can also pick up
The Legend of Zelda: The Wind Waker HD for $41.40.
Although it's not huge savings, Amazon does have Zelda: Wind Waker HD available at a small discount.
You can purchase the Wii U title for $41.41. That amounts to about $9 in savings. Since this is a Zelda game we're talking about, that's not too terrible of a deal.