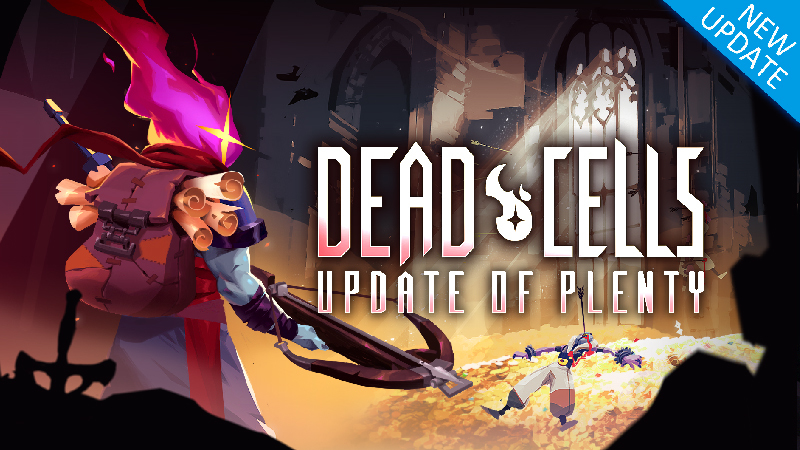 Dead Cells has surpassed three million copies sold, Motion Twin and Evil Empire have announced. The milestone accounts for sales since launch across all platforms.
In other news, a new update is coming soon to Switch. It's already out on PC, but it should be hitting Nintendo's console "in the coming weeks."
Here's some information about the new update: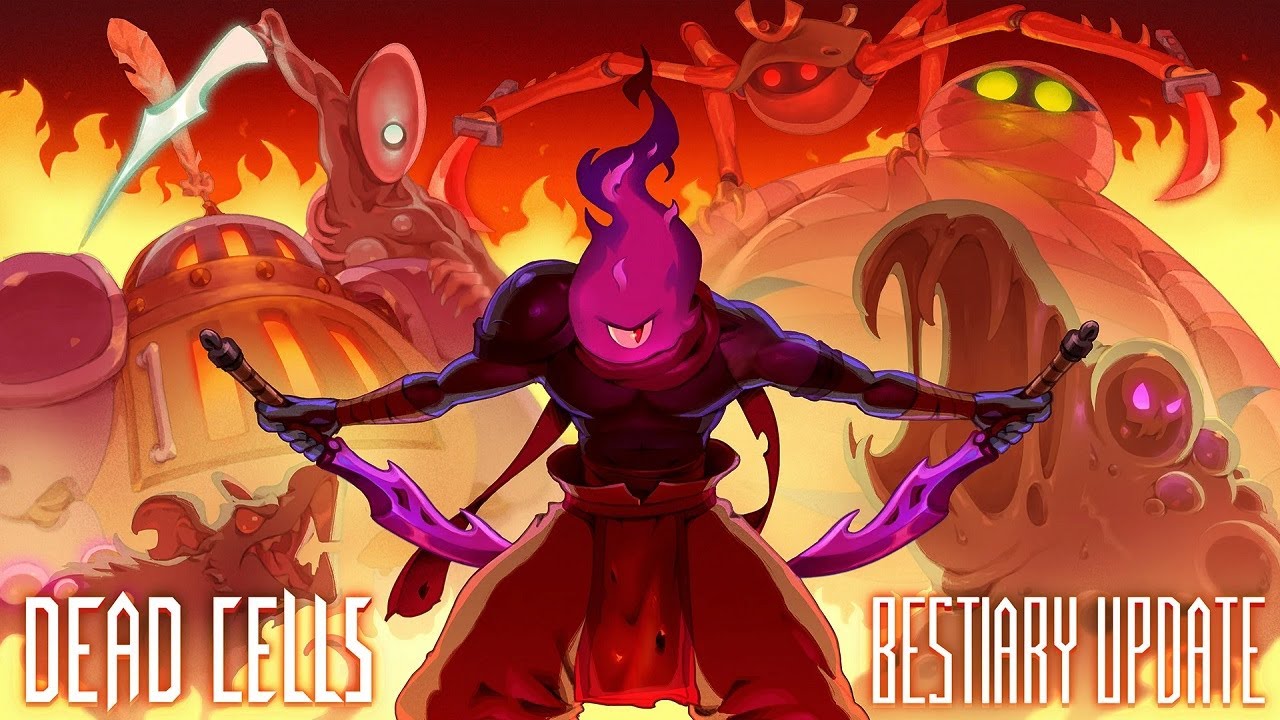 As of today, Switch owners can get their hands on a new Bestiary Update for Dead Cells. The game as added new affixes, enemies, outfits, items, and more.
Below are the main highlights: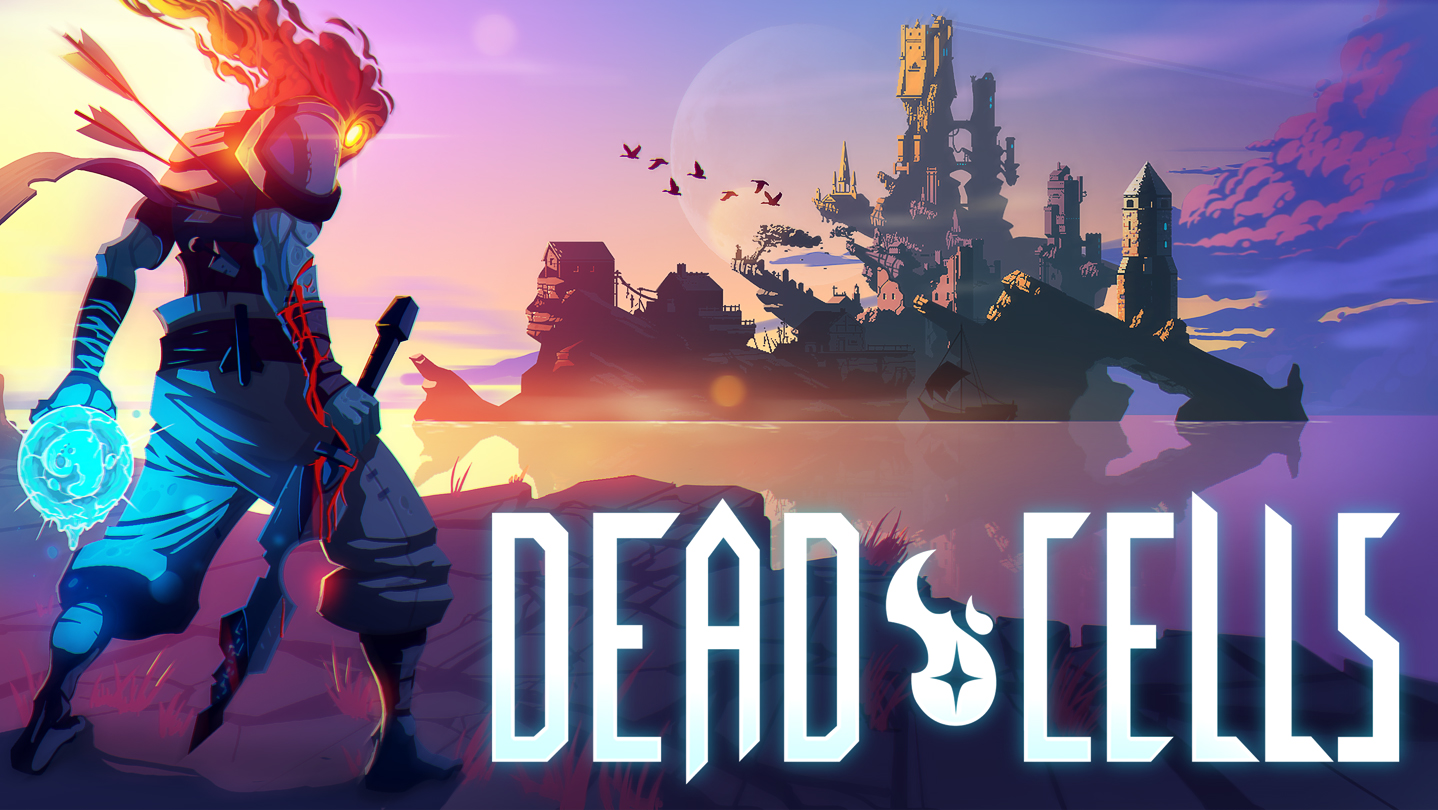 Nintendo has run a couple of promotions for Switch Online subscribers in Japan. Previously, Captain Toad: Treasure Tracker and Fire Emblem Warriors were offered entirely for free during a limit period. Now the program is expanding to third-party offerings.
Today, Nintendo announced that Dead Cells will be completely free to play between February 24 and March 1, assuming you're a Nintendo Switch Online member. There is no limit on how much the game can be played, and you're able to transfer progress to the full version.
Nintendo has not announced any similar promotions for Switch Online subscribers in the west at this time.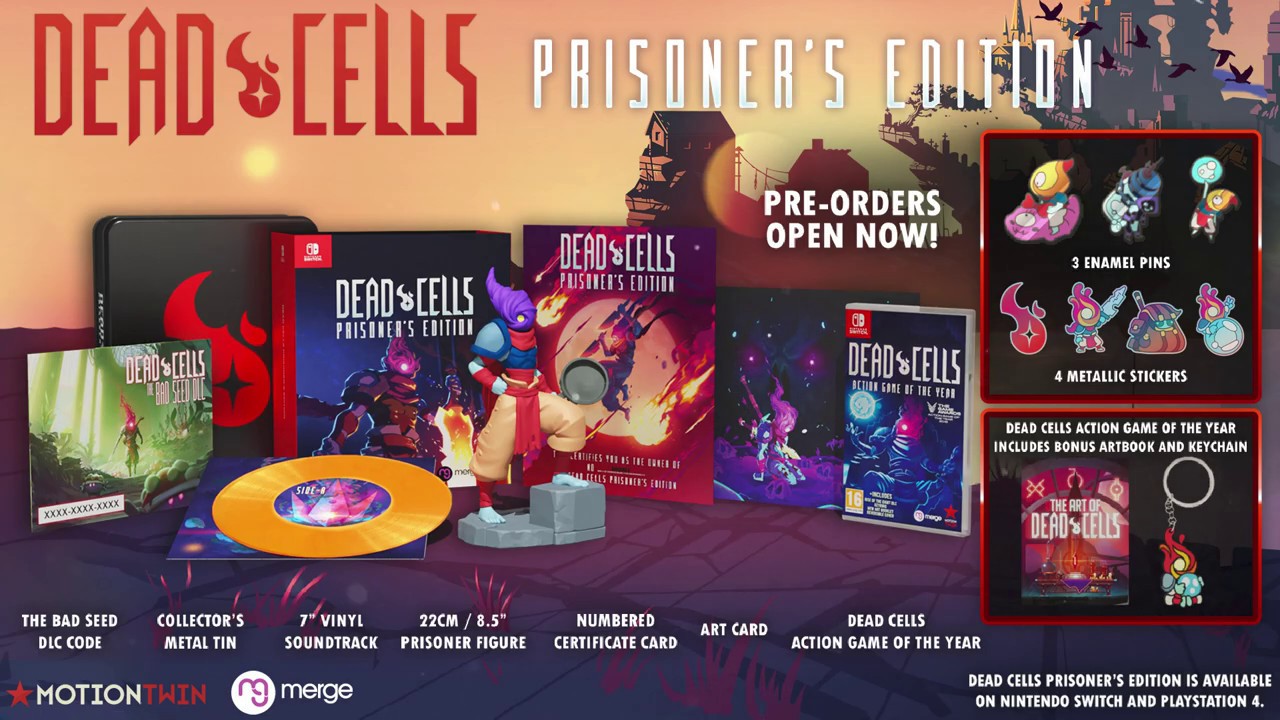 A new special physical release has been announced for Dead Cells on Switch. Known as "The Prison's Edition", the megabundle is said to be "the ultimate physical version of the game for fans and collectors alike."
The entire package is presented in an embossed tin, emblazoned with the Dead Cells iconic flame logo. A 22cm-tall figurine of the Prisoner is also included, who is brandishing one of the game's stranger weapons, the Vorpan. You'll also be getting three collector pin badges, four metallic stickers, an exclusive print art card, a numbered collector's certificate, and a 7", two-track, orange vinyl record. The tin is also packed with a Switch copy of Dead Cells – Action Game of the Year (containing the game, a bonus artbook and keyring) together with a digital code allowing access to the new The Bad Seed DLC.
Dead Cells – The Prisoner's Edition will be released on June 23 for $109.99.
Source: Motion Twin PR
To celebrate the release of Dead Cells' The Bad Seed DLC on Switch and other platforms, Motion Twin has shared a new animated trailer. Check it out below.
The next major Dead Cells DLC has been dated for Switch. Players can get their hands on The Bad Seed on February 11, developer Motion Twin announced today.
Here's an overview of the latest content: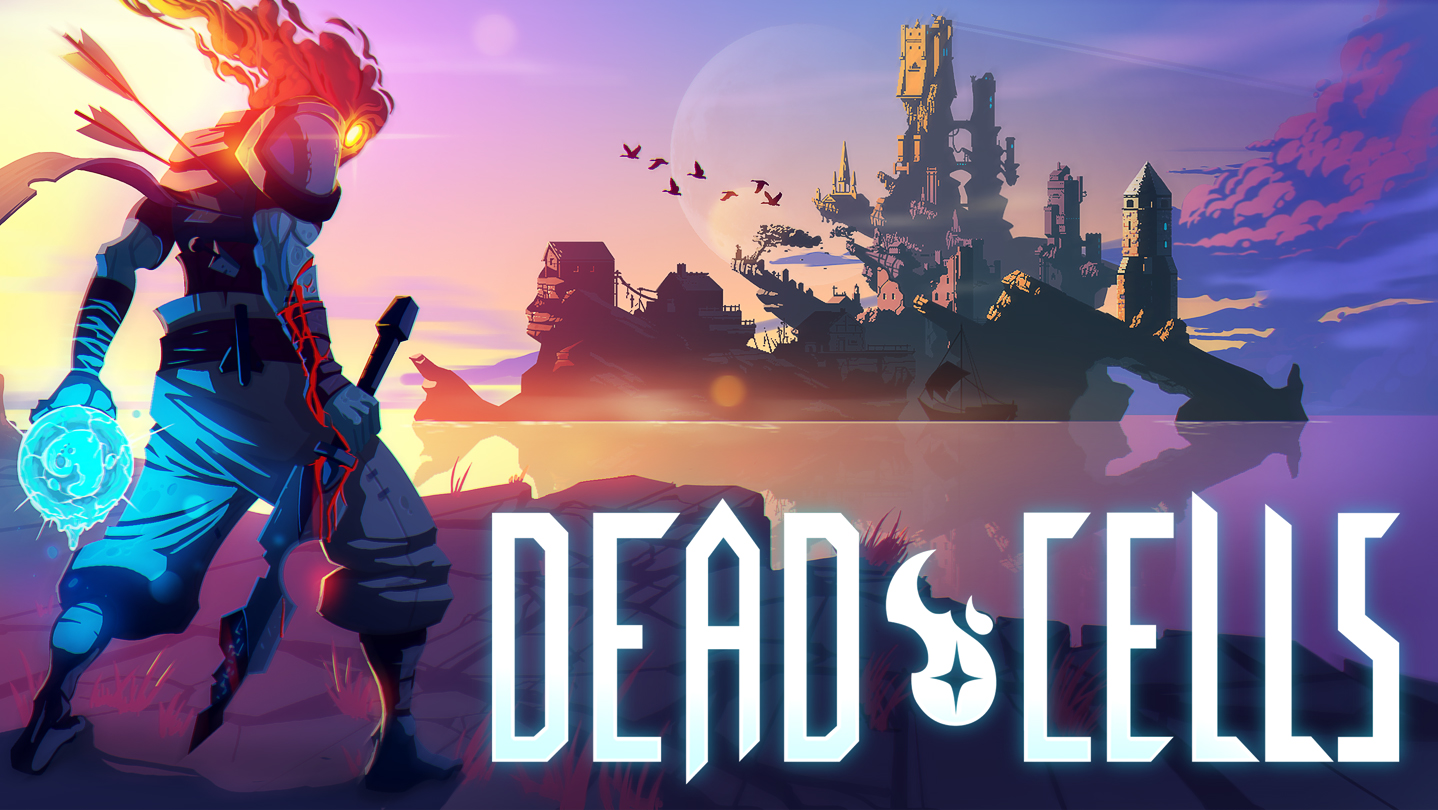 Motion Twin and Evil Empire have revealed brand new DLC for the roguelike metroidvania action platformer Dead Cells. Coming in Q1 2020, The Bad Seed DLC will feature new biomes, new monsters, and all-new weapons, plus a creepy boss battle.
Here's a full rundown of what to expect, along with a teaser: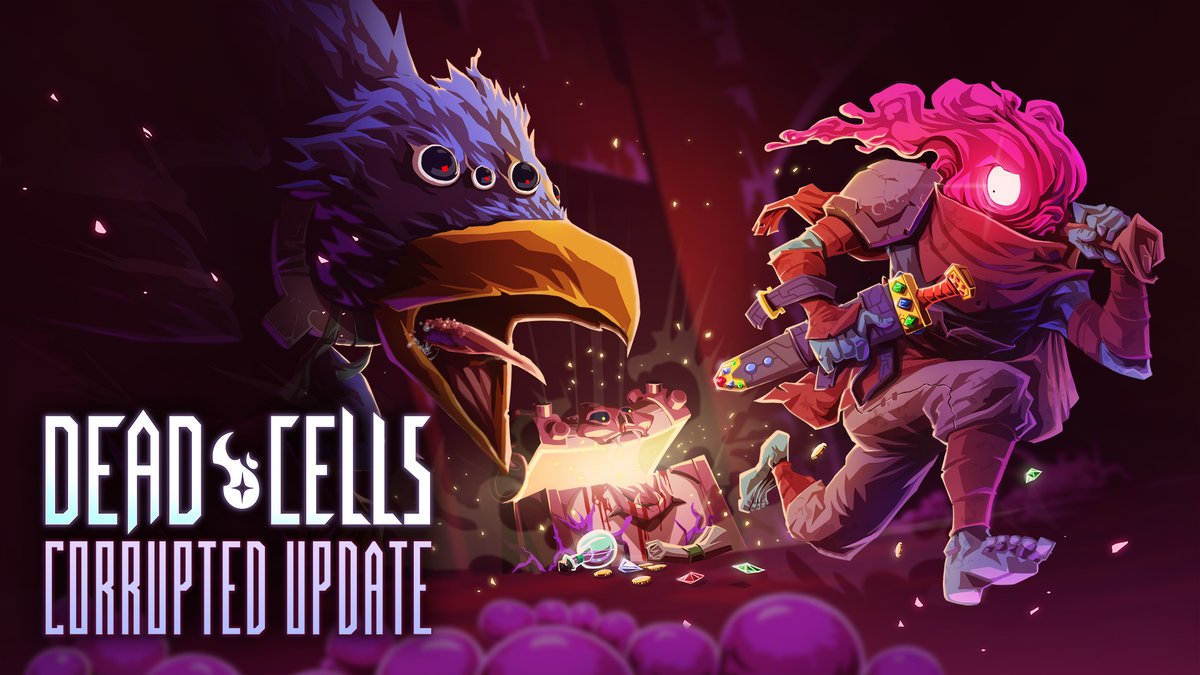 A new 1.5 update is now available for Dead Cells on Switch. It's also known as the Corrupted Update, adding in a new mini biome, rune, meta upgrade, tactic mutations, and lots more.
Below are the full patch notes: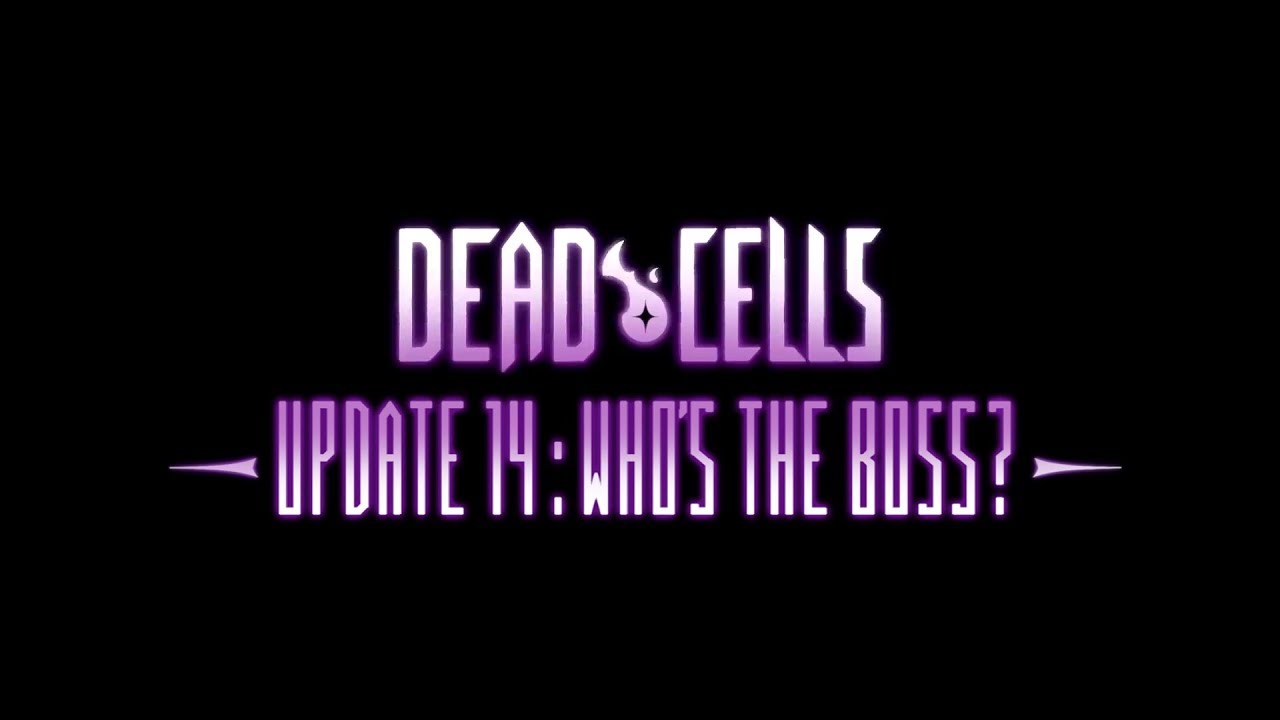 Last month, a new "Who's the Boss?" 1.4 update was announced for Dead Cells. We're happy to report that the patch is now live on Switch, offering a bunch of new content.
Here's a quick rundown as to what's been added: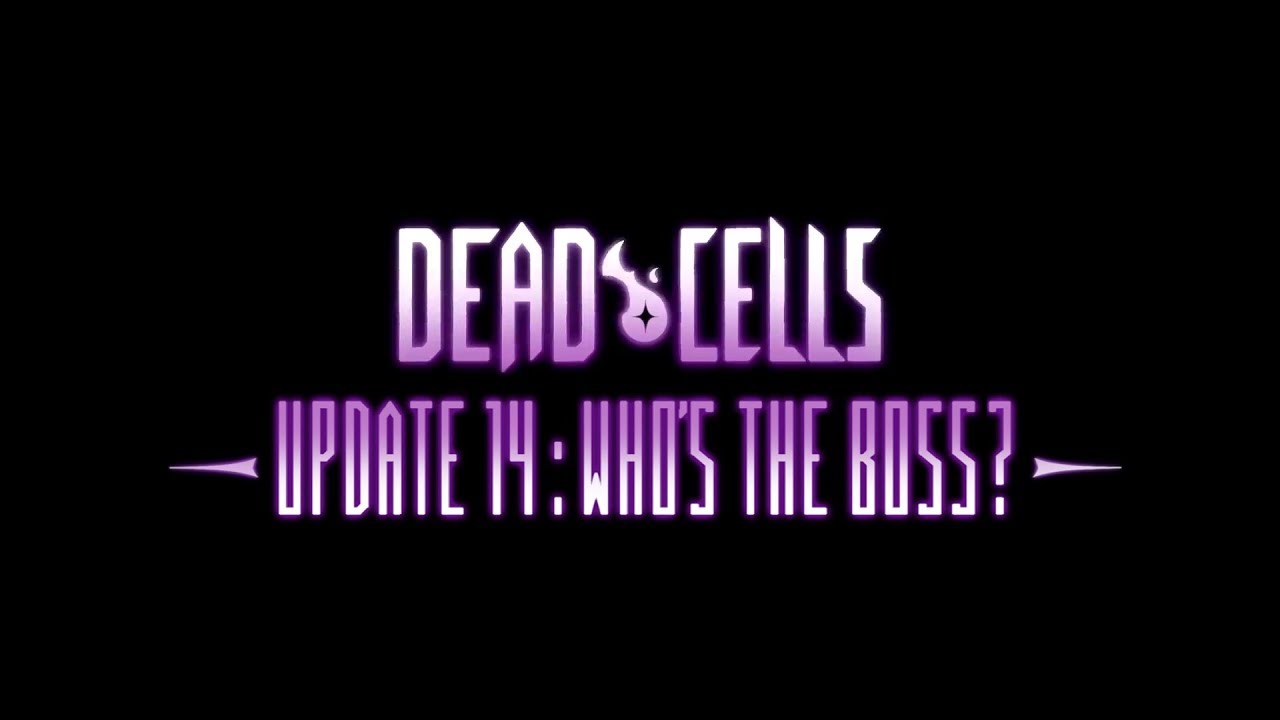 The roguelike Metroidvania action platformer Dead Cells is getting another update on Switch. Update 14, otherwise known as the "Who's the Boss?" update, will be live soon and includes new weapons, enemies, and more.
Here's some additional information: