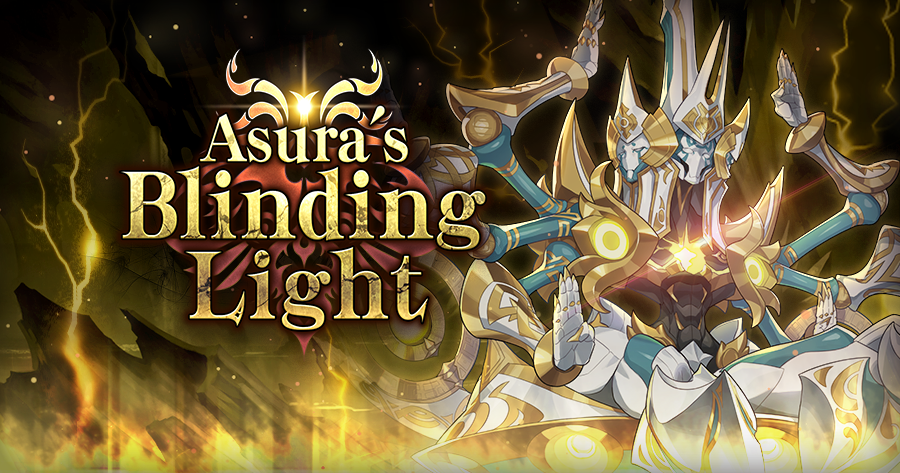 Asura's Blinding Light has been added to the Rise of the Sinister Dominion in Dragalia Lost. Completing this quest rewards players with materials that can be used to unlock sixth and seventh wyrmprint slots for their shadow-attuned Agito weapons. There are also new wyrmprints up for grabs too.
Also live now is the second part of the Toll of the Deep facility event. This event continuation adds on to the story, gives more quests, and awards new treasure trade rewards. This part of the event will be live until July 18, 2021 at 10:59pm PT.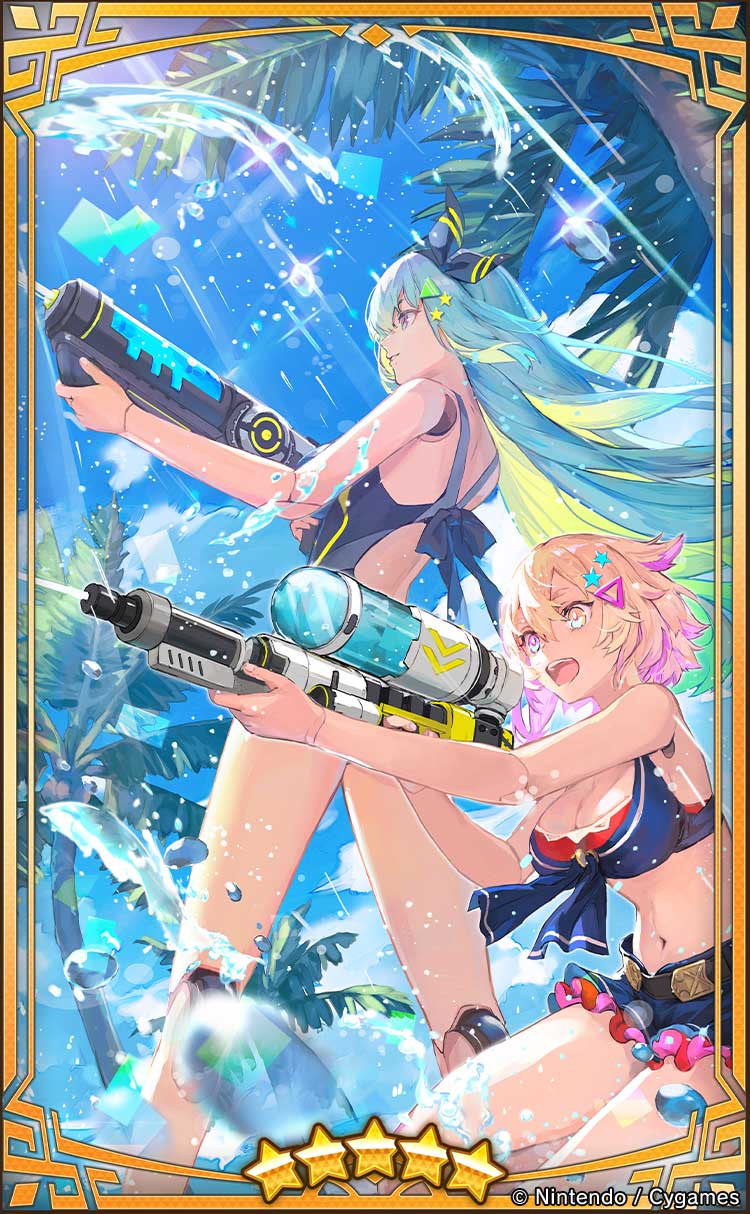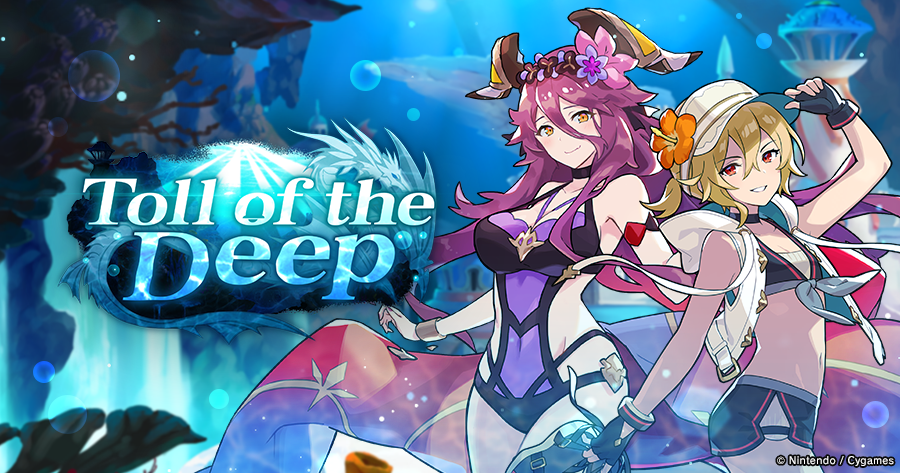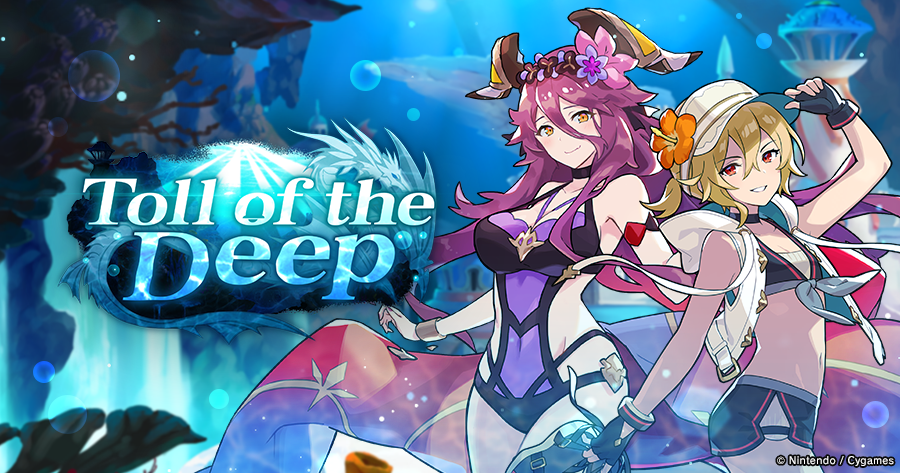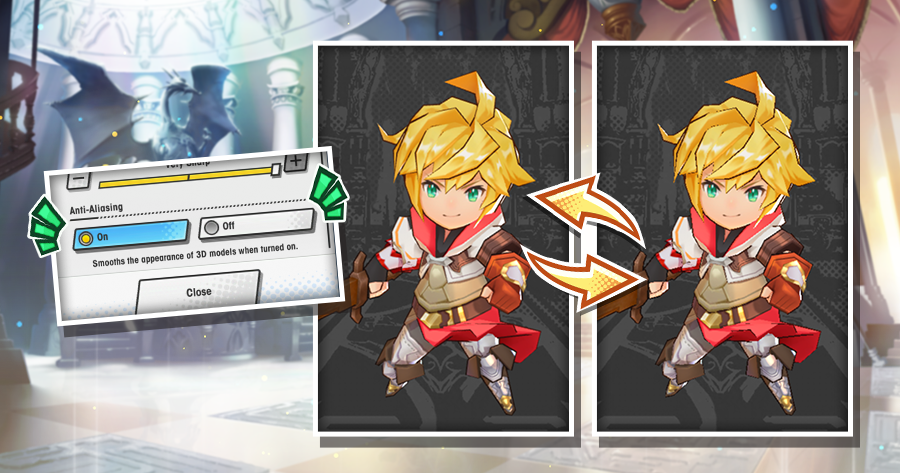 Dragalia Lost's newest update is out now (version 2.9.0) and it adds a few accessibility features. Included in these features is an option to adjust anti-aliasing, camera shaking with attacks, and the Trials of the Mighty schedule accessible from the app.
For the full list of additions, check out the full patch notes below.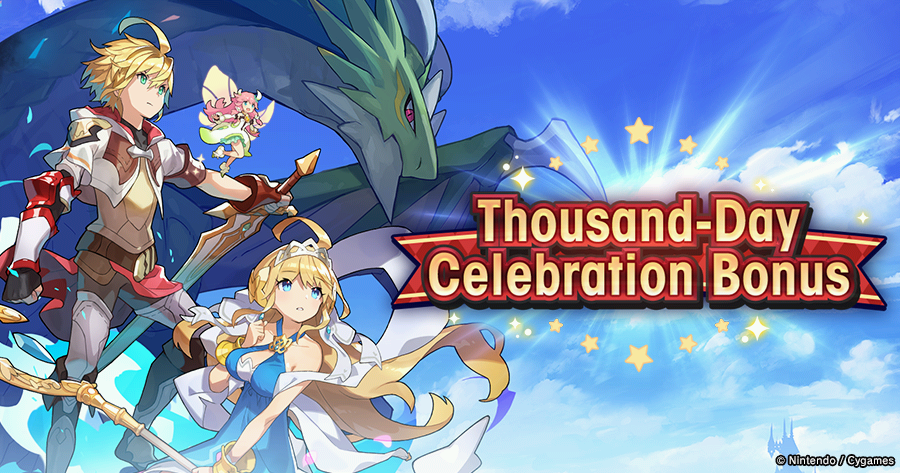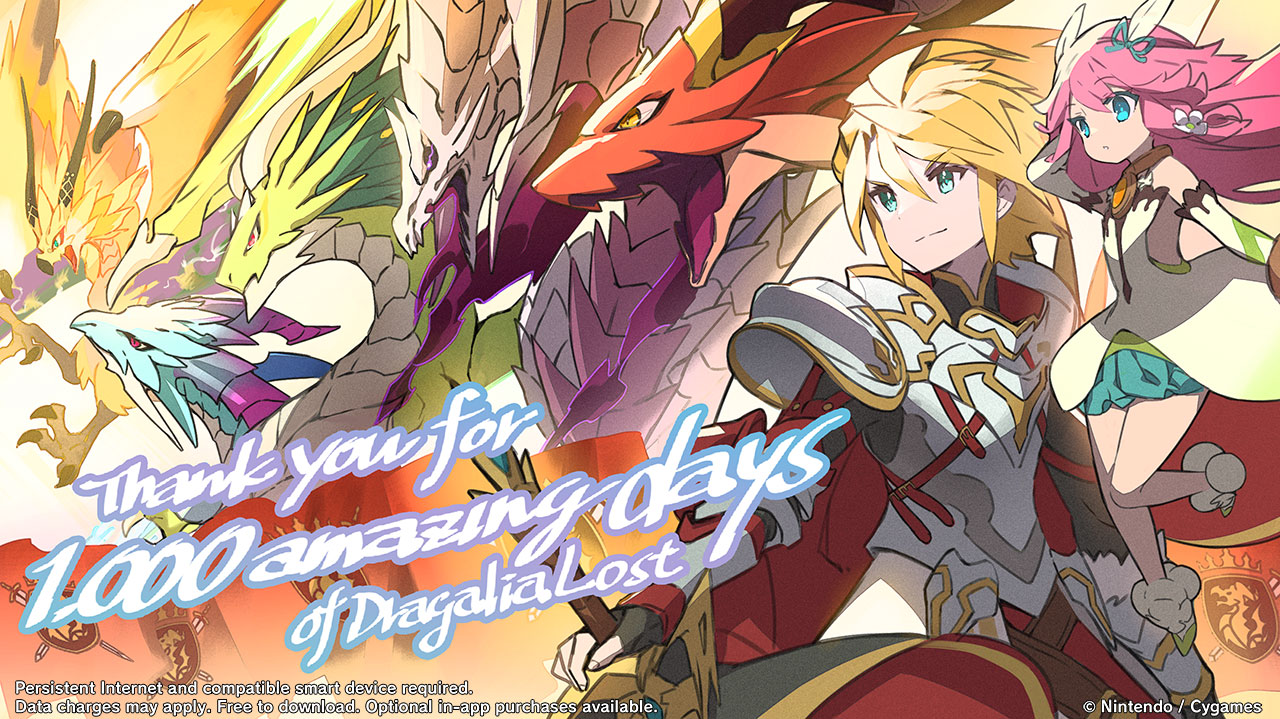 Check out what's new in Dragalia Lost:
The Thousand-Day Celebration Bonus started June 21, 11 PM PT! You can get gifts including items and up to 3,000 wyrmite for logging in for 10 days. Don't forget to log in every day!

Featured above is an illustration from the

Dragalia Lost

art team to celebrate 1,000 days since the game's release. As a token of our appreciation, we are gifting all players 1,200 wyrmite to celebrate this milestone. Here's to many more fun-filled days to come!

A daily free tenfold summon event starts July 4, 11 PM PT. There will also be a one-day free hundredfold summon event during which you can perform 100 summons on the applicable summon showcase for free.

A Trivia Week event has now begun for Dragalia Lost. See the details below on how to participate:
#DragaliaLost Trivia Week for the 1,000-day anniversary began June 21, 11 PM PT! During the event, followers of @DragaliaLostApp or @dragalialost who tweet their results to #DragaliaLostTriviaWeek and #NintendoContest have a chance to receive wyrmite!https://t.co/pbKJdaAVPc pic.twitter.com/jwsaEzIMVB

— Dragalia Lost (@DragaliaLostApp) June 22, 2021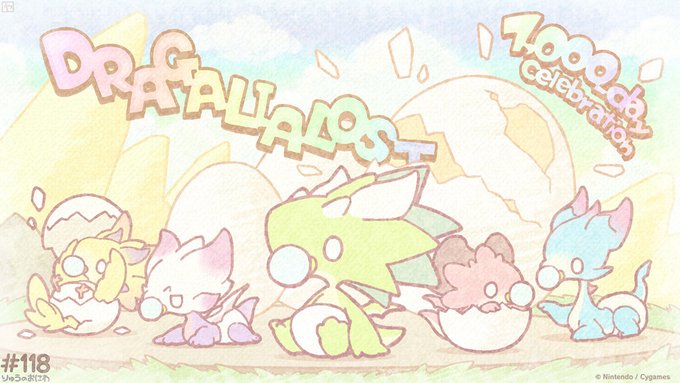 Check out the latest events in Dragalia Lost:
Part one of chapter 20 of the main campaign, The Sacred Tree, was added June 20, 11 PM PT! The prince and friends begin their climb of the Sacred Tree in pursuit of Nedrick and Jinlorda, and the tree bestows a miracle upon Cleo…

A Time Attack Challenges event arrived in

Dragalia Lost

on June 20, 11 PM PT. When playing a quest in solo play, you will earn various rewards based on how quickly you clear it. Form a team of water-attuned adventurers and aim for a speedy clear!

Dragalia Lost's JP team released the key art above in celebration of 1000 days of Dragalia Lost!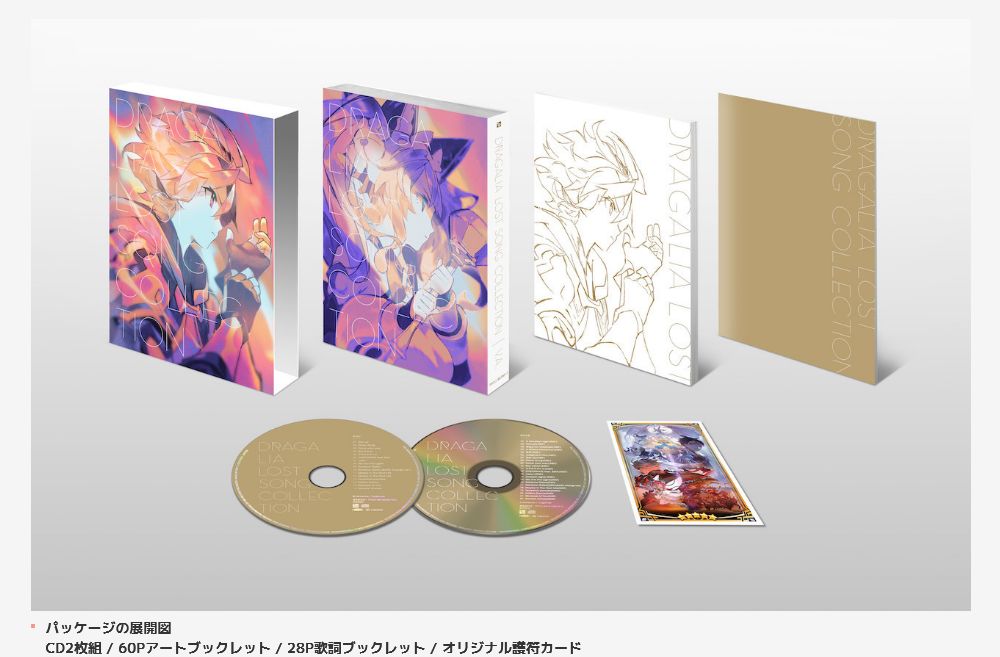 Cygames has announced the Dragalia Lost Song Collection, a compilation of vocal tracks featured in the mobile title. The package contains 38 pieces of music spread across two discs. A 60-page art book is also included.
Here's the full tracklist: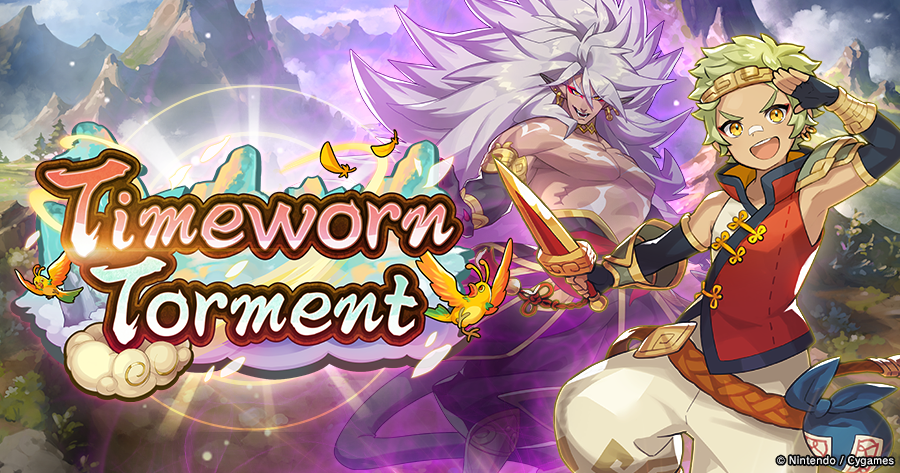 Check out the latest events happening in Dragalia Lost:
The Timeworn Torment raid event, where you can fight against a shadow-attuned boss, returned June 17, 11 PM PT! Increase your friendship with Wu Kong, an adventurer who appears in the event, to permanently add him to your roster!

A Time Attack Challenges event arrives in

Dragalia Lost

on June 20, 11 PM PT. Only water-attuned adventurers may participate. Beginner, Standard, Expert, and Master difficulties can only be challenged solo, while you can take on Ranked solo or in co-op!

We will be performing server maintenance on June 24 from approximately 6 PM PT to 8 PM PT. During this time, you will not be able to play