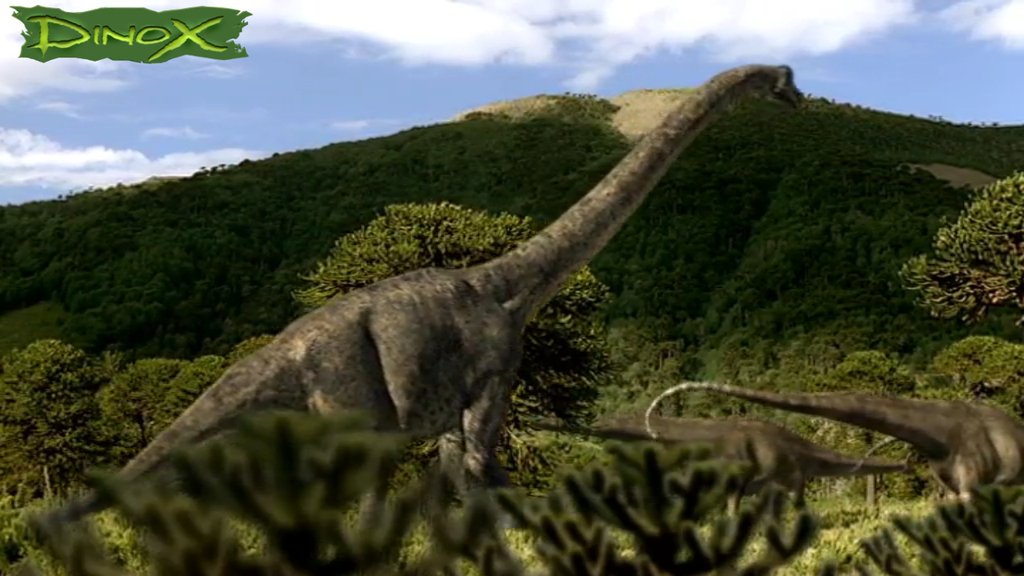 Engine Software will be coming out with its Dinosaur trivia game "Dinox" on the Wii U eShop next week. Check out a trailer below.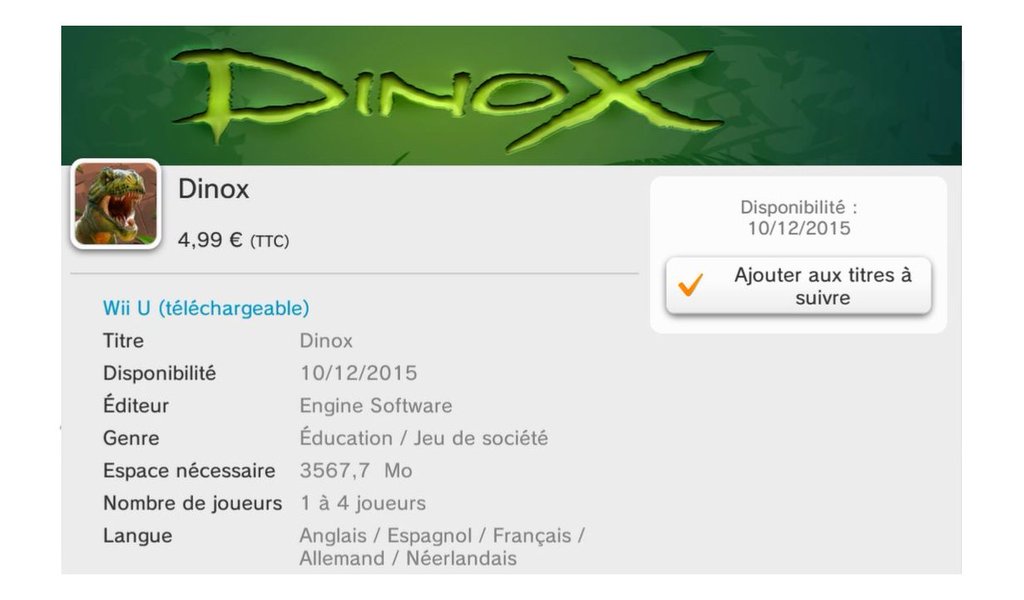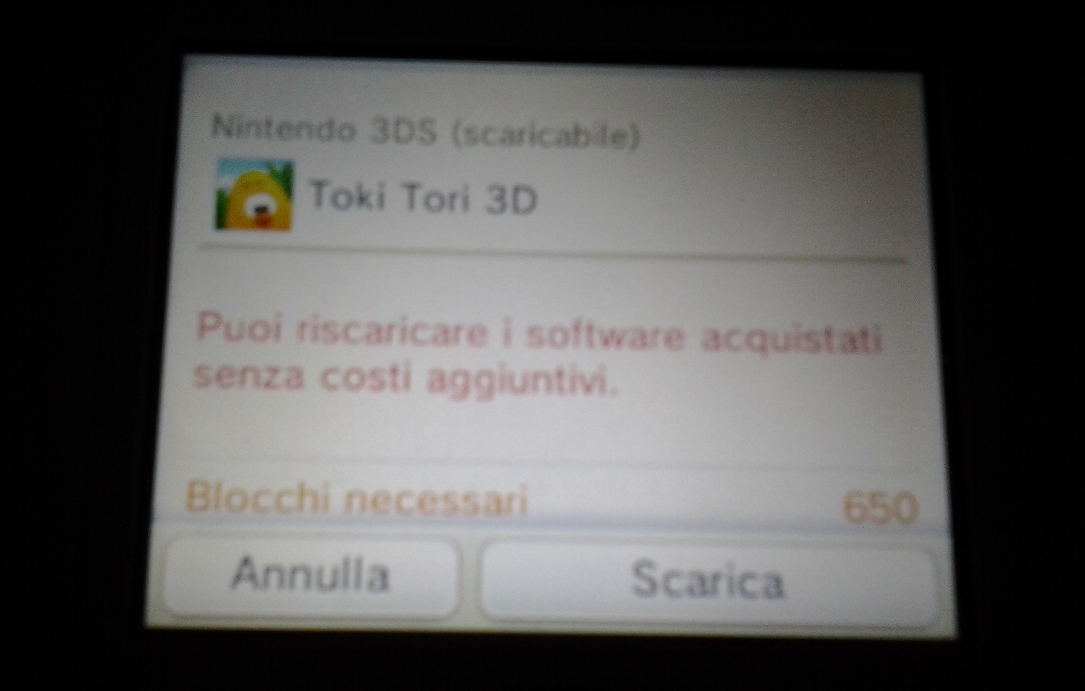 Toki Tori 3D will be available in North America and Europe starting tomorrow. To download the game, you'll need 650 blocks of free space. That amounts to around 81MB.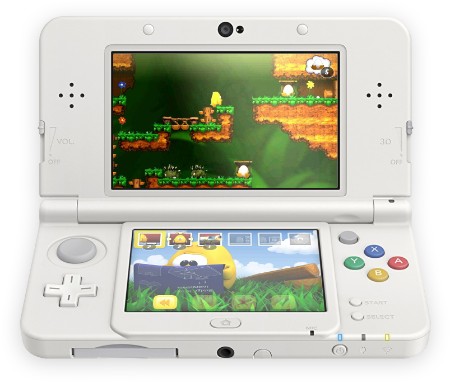 It was previously revealed through an eShop listing that Toki Tori 3D would be hitting Europe on November 5. Two Tribes has now confirmed this, and has also said that the game will be out in all regions on the same day – including North America. Pricing is set at $1.99 / €1.99.
Two Tribes also sent along an overview of Toki Tori 3D, which features new content. Head past the break to read it in full.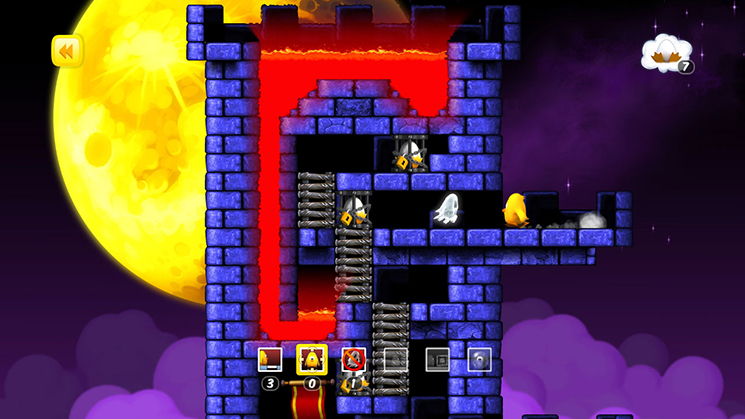 Toki Tori 1 was announced for the 3DS eShop back in March. There hasn't been a whole lot of news about it since, but the game is still very much in the works. Two Tribes said on Twitter today that the studio hopes to have it done before the end of this year.
Working hard trying to get Toki Tori 3DS out the door before the end of the year, who's game?

— Two Tribes (@TwoTribesGames) October 15, 2015
Two Tribes has also commented on what we can expect from the 3DS version. It will come with a time rewind feature, more levels, and improved visuals/audio.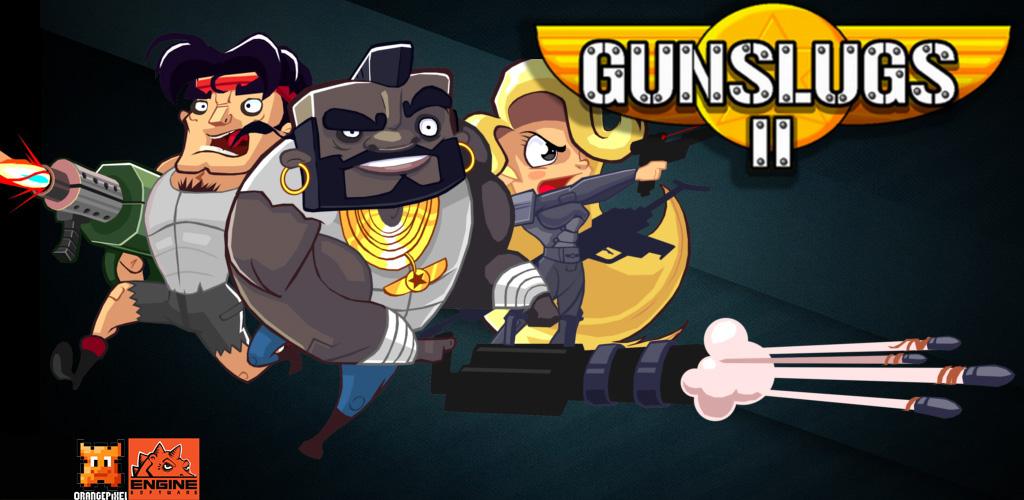 Thanks to a recent eShop listing, we learned that Gunslugs 2 would be out in Europe on October 22. Now we can say the same bout North America as well.
The following features are promised:
Seven worlds, 8 levels per world, end of level bosses
All levels randomly generated, no two games are the same
Story mode, and Arcade (high­score) mode
Daily challenges
Awesome 80's­ action hero soundtrack
Stereoscopic 3D visuals
Gunslugs 2 will cost $4.99 in North America. The European price is set at €4.99.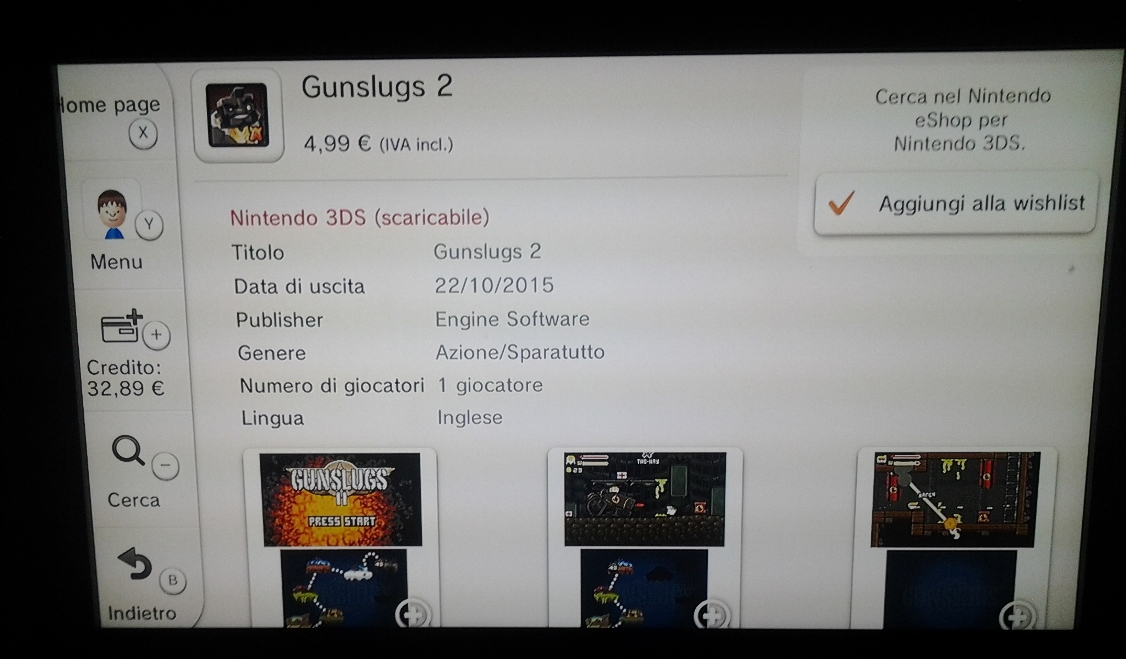 Gunslugs 2 is coming to the European 3DS eShop later this month. The game is listed on the digital store for release on October 22, with pricing set at €4.99. Gunslugs 2 should also be launching in North America soon.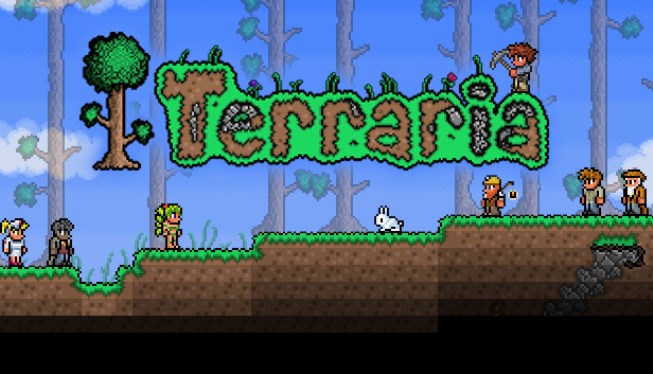 Lots of details about the Wii U and 3DS versions of Terraria have been shared on the game's official forum. We've rounded up the various tidbits below.
– Additional control options on New 3DS to take advantage of the extra buttons
– The team is trying to include as much content as possible
– Dual screen setup will be used to its fullest
– So far everything up to version 1.2 is in
– Not all of the 1.3 content will be ready for launch
– The game will be receiving future updates
– Won't have stereoscopic 3D
– Touching to build and dig isn't compulsory
– "Wii U will take its cues from the existing console versions, but obviously takes full advantage of touch and the second screen"
– No Download Play; each player needs a copy of the game
– Wii U version has Miiverse, but no voice chat currently
– For multiplayer on Wii U, you can split the displays, meaning the first player has all of the GamePad screen and the other players split the TV screen
– 3DS is four-player ad hoc
– Use the second screen for inventory and accessory management, housing management, map usage, etc.
– CodeGlue is handling the 3DS version
– Engine Software is on the Wii U version
– Looking into what will happen with the Plumber and Hero Outfits in terms of coloring
– There will be constant updates like the other version
– "first post launch updates are already specced out"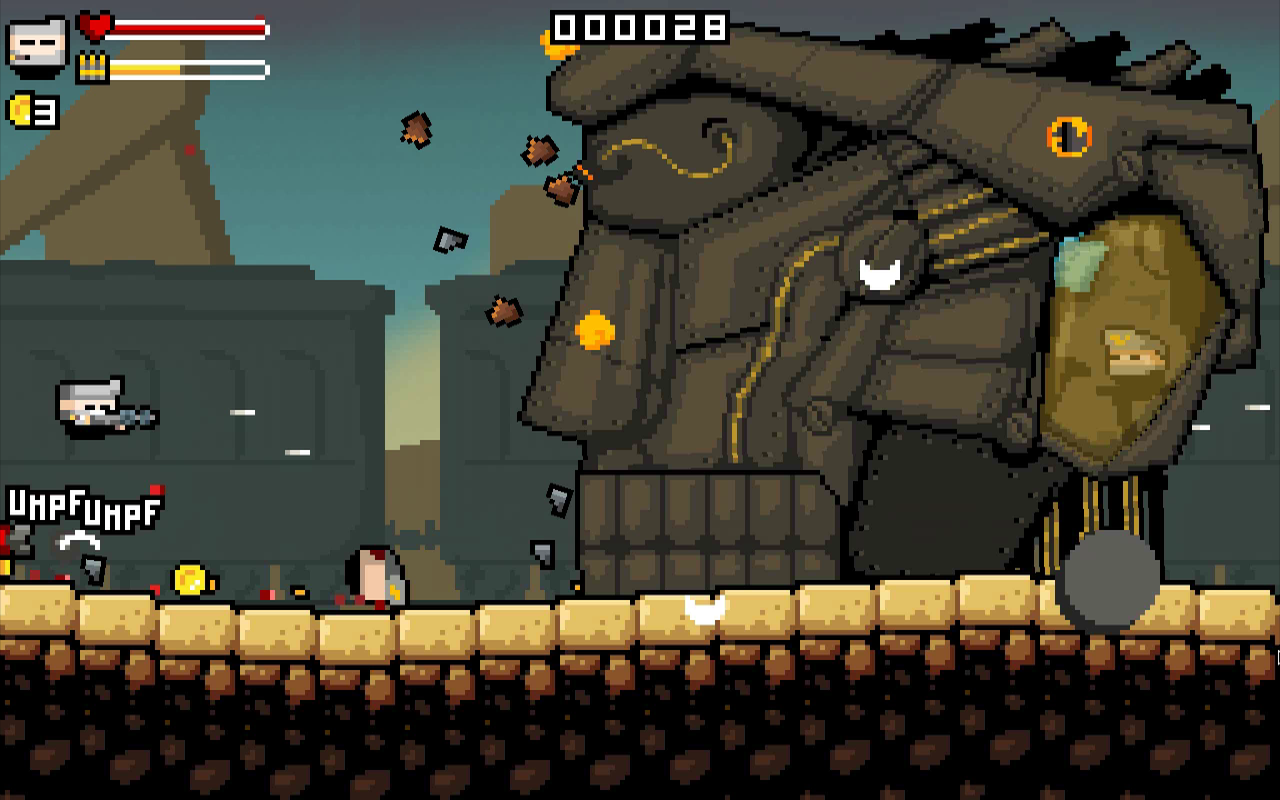 Update: OrangePixel shared a release month on its Twitter account: October.
---
Gunslugs 2 is making its way to the 3DS eShop, OrangePixel and Engine Software announced today.
Gunslugs 2 contains "over the top action, chaos, explosions", though its "weirdness" means it shouldn't be taken too seriously. Players can expect a mix of "fast run and gun gameplay" and "elements of all our favorite movies and other pop-art from the 90s and 80s."
Here's the official story overview:
The Black Duck Army is back with new domination plans, this time they want to take the galaxy! Their signal towers are covering the planet, and alien technology seems to be used all over the place Luckily the Gunslugs are here to stop them.
Gunslugs 2 features seven worlds, eight levels per world, and an end level boss. All levels in the game are randomly generated. Additionally, the game comes packed with a story mode, arcade mode, and daily challenges. Stereoscopic 3D is supported as well.
A release date for Gunslugs 2 hasn't been announced. A trailer for the title can be seen below.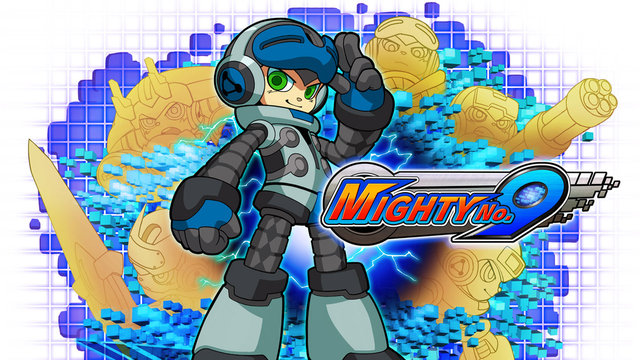 Siliconera has gone live with a new Mighty No. 9 interview featuring associate producer Nick Yu. Yu talked about the 3DS version, the partnership with Deep Silver, and more.
Head past the break for excerpts from the interview. Siliconera has the full Q&A.