Last month we reported that the popular mobile indie puzzle game Sumico would be arriving on the 3DS eshop sometime this month, now we have an exact date. Sumico arrives on the eshop December 18 in Europe.
Check out the trailer and PR statement below:

The acclaimed number puzzler Sumico arrives in the eShop on December 18th. The popular indie puzzle game has been rebuild from scratch for Nintendo's handheld.

The developers like to describe Sumico as "super smart, super fun, super addictive" and that's exactly what the 3DS audience can expect. After the overwhelming response and hundreds of thousands of downloads on iOS and Android, the game now debuts on Nintendo 3DS™.

Watch the launch trailer

Responsible for this version is renowned developer Engine Software, which recently released Proun+ (85 on Metacritic) and is known for the console versions of smash hit Terraria (all of which currently score over 80 on Metacritic).

The core gameplay is the same fun and addictive number puzzle action as in the mobile hit, but the developers added a couple of new and exclusive features for Nintendo 3DS™ – such as a star based ranking in the game's endless mode.

Sumico will be out in Europe on December 18th and will cost € 2,99 / 2,69 GBP

About SUMICO
In SUMICO you make sums to score points. Find the right numbers and operators to make the target. The longer your sum, the more points you earn. But beware: use too many tiles and you won't be able to make the next target.
SUMICO features two modes:

• Campaign Mode – 72 levels, from the easy introduction to brain bending challenges

• Endless Mode – Keep hitting the targets and improve your high score

HISTORY
SUMICO is the brainchild of a journalist and a developer. The journalist had interviewed the developer a couple of times before they entered a game jam together. They did not finish the game for that jam, but managed to create the first prototype of what was to become SUMICO.

The developer we are talking about is Joris Dormans, creator of the popular game design tools Machinations (for which he earned his PhD), co-founder of LUDOMOTION and popular speaker at developers conferences like the GDC in San Francisco and GDC Europe. LUDOMOTION's debut game Bezircle was featured during Google I/O 2014.

The journalist, Matthijs Dierckx, co-founded game development magazine Control Magazine in 2008. Since then the magazine has become the prime source of industry information for Benelux game developers. Control Conference boasted speakers from studios such as Naughty Dog, Bioware, BUNGIE, 343 Studios, CD Projekt RED and Vlambeer.

Trademarks are property of their respective owners. Nintendo 3DS is a trademark of Nintendo.
Engine Software already has two titles lined up for the 3DS eShop: Mindfeud and Proun+. A third game is also on the way. SUMICO is expected to hit the eShop sometime next month.
SUMICO previously released on iOS and Android. It's a strategic numbers-puzzle game in which players solve math problems for points. As the complexity of puzzles increase, you'll be able to obtain more points.
Source: Engine Software PR
Proun+ is in the works for the 3DS eShop and will be released by year's end. Engine Software will be bringing the game to both North America and Europe.
Proun+ has players riding along a tubular path, though there's a bit more to it than that. The need to avoid obstacles and various difficulty modes should keep things interesting.
Check out a teaser trailer for Proun+ above.
Recently we reported that Dutch-based Engine Software would collaborate with Norwegian developer Monkeybin to release their social board game, Mindfeud for the 3DS.
Now, Engine Software has announced they will be releasing the game during the month of November (actual date will very by territory) this year and the price will be set at $4.99.
Check out the first batch of screenshots below.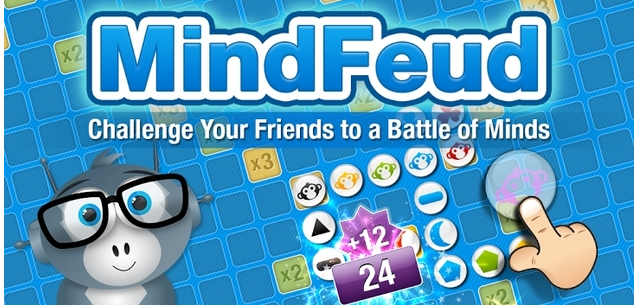 Dutch based Engine Software (you might recognize them from Terraria) has just announced their latest endeavor will be a collaboration with Norwegian developer Monkeybin. The collaboration will bring their  highly popular social board game to the 3DS eshop.
The remake will be consistent with its original versions released for iOS, Android, and Facebook but with an added single player mode to better take advantage of being released on a dedicated handheld.
The 3DS version will also allow players to challenge their friends, strangers, and the game's Bot "ADAMA" for more challenging gameplay.
Development is currently underway and Engine Software expects to be able to release information about price and release date soon.