Announced today, Soccer Up Online will be releasing this Thursday, January 15, 2015.
EnjoyUp Games today announces that Soccer Up Online will be released on Thursday 15th January 2015 on the Nintendo eShop America for 3DS™.

— EnjoyUp (@enjoyupgames) January 13, 2015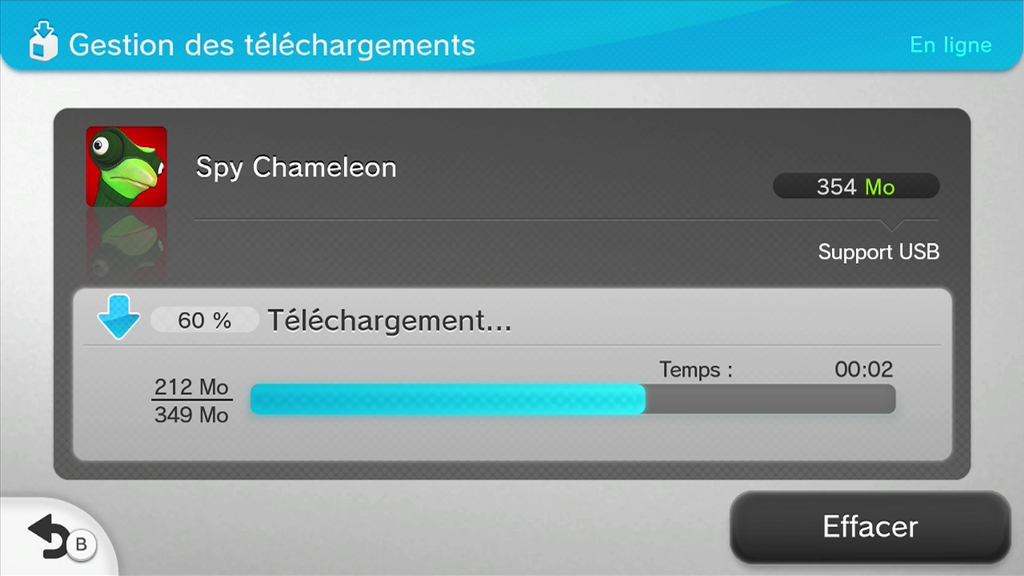 Spy Chameleon is starting to make its way our to reviewers, and we now know the game's file size. You'll need to reserve 354 MB for the download.
Spy Chameleon launches on December 25 in North America and Europe.
Toys vs Monsters launches this week, December 18th on the Nintendo eShop. Check out the official launch trailer below:
99Moves is due out on the North American Wii U eShop next week, EnjoyUp Games has confirmed. Expect the game out on December 18. 99Moves should be arriving in Europe on the same day.
99Moves WiiU™ arrives America. EnjoyUp Games today announces that 99Moves will be released on Thursday 18th December on the Nintendo eShop!

— EnjoyUp (@enjoyupgames) December 11, 2014