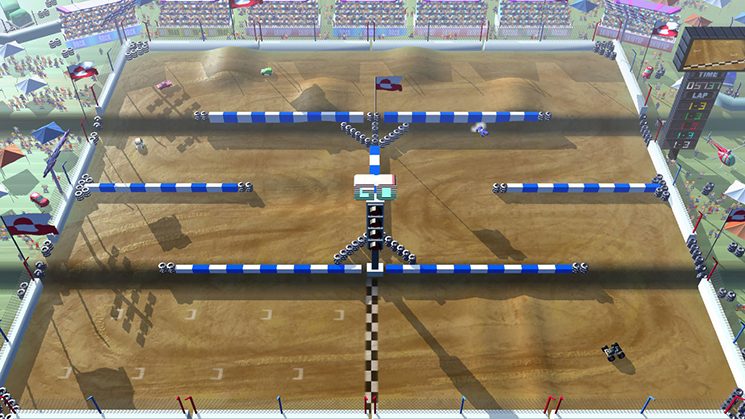 Earlier this year, EnjoyUp Games released Rock 'N Racing Off Road on the Wii U eShop. The company is now bringing out "Rock 'N Racing Off Road DX" in North America this week.
It's unclear how Rock 'N Racing Off Road DX differs from the original game. In any case, it will be available on September 17 for $7.99.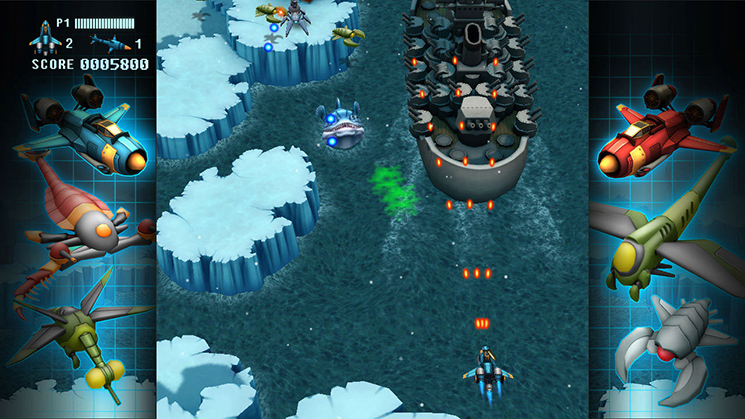 On Twitter, UFO Crash Games shared news about plans for a FullBlast patch. The upcoming update will address "some minor bugs" as well as glitches.
UFO Crash Games said in its Twitter message:
An update for #FullBlast on #WiiU to fix some minor bugs and glitches is on its way to the #eshop Our apologies to all fans 🙂

— Ufo Crash Games (@UfoCrashGames) September 1, 2015
It's not yet known when the update will be available, but it's likely coming soon.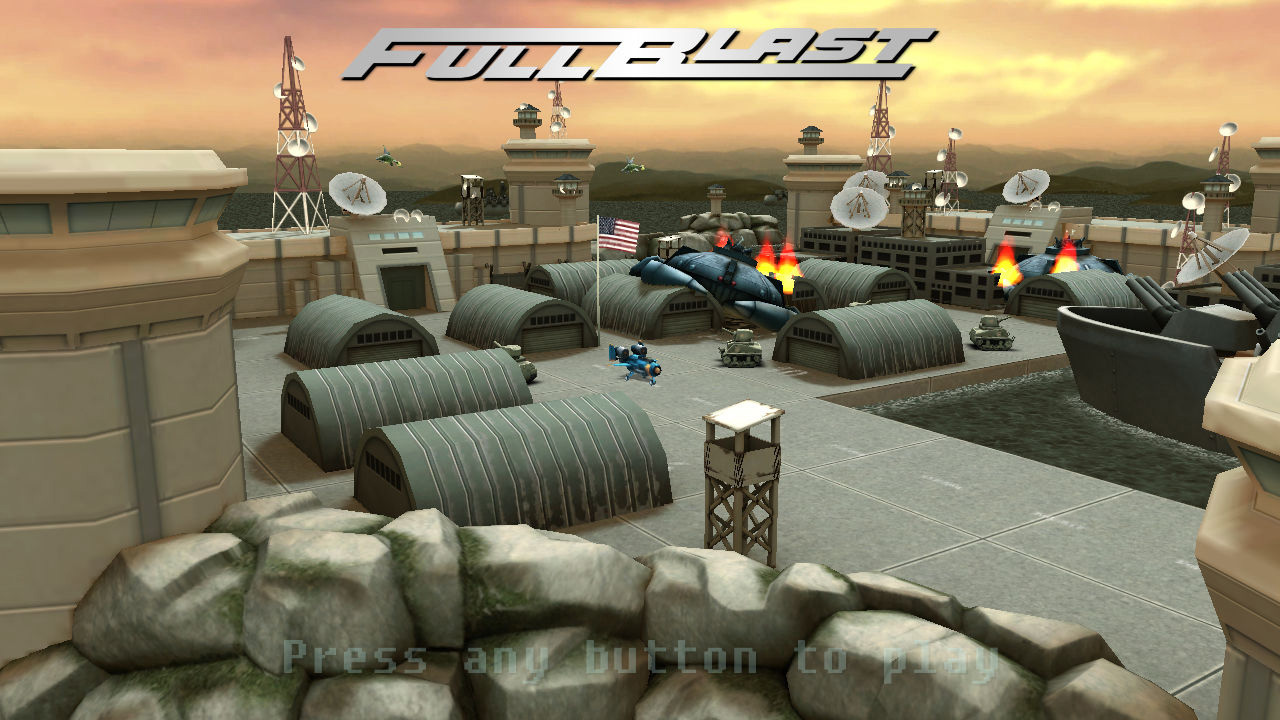 FullBlast is due out next week in North America, EnjoyUp Games and UFO Crash Games announced today. Its distribution on the Wii U eShop will begin on August 27.
FullBlast previously made its debut in Europe on June 4.
Here's the trailer for the game that we previously shared: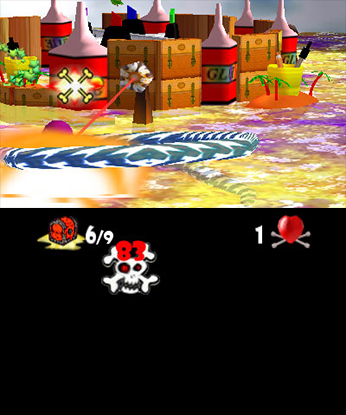 EnjoyUp Games recently brought Fantasy Pirates to the 3DS eShop. For footage from the game, take a look at the video below.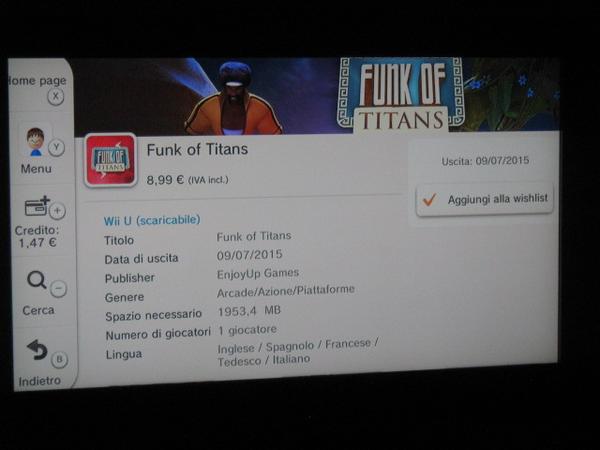 EnjoyUp Games brought Funk of Titans to the North American Wii U eShop on May 14. In Europe, the game is slated for release on July 9. Pricing is set at €8.99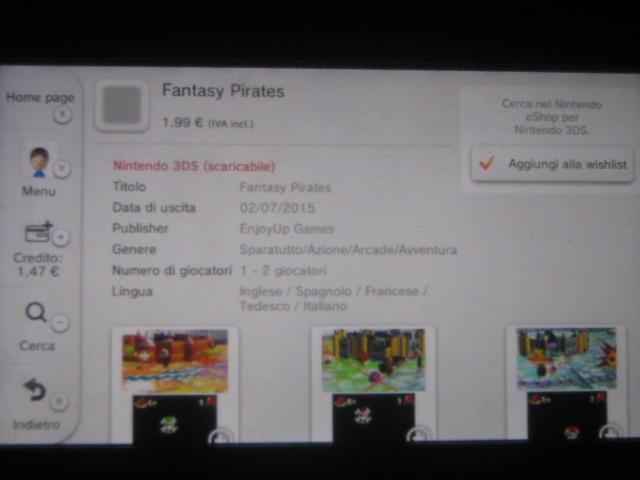 EnjoyUp Games is planning yet another title for the 3DS eShop. Fantasy Pirates is on track to hit Europe next week – July 2 specifically. Pricing is set at €1.99.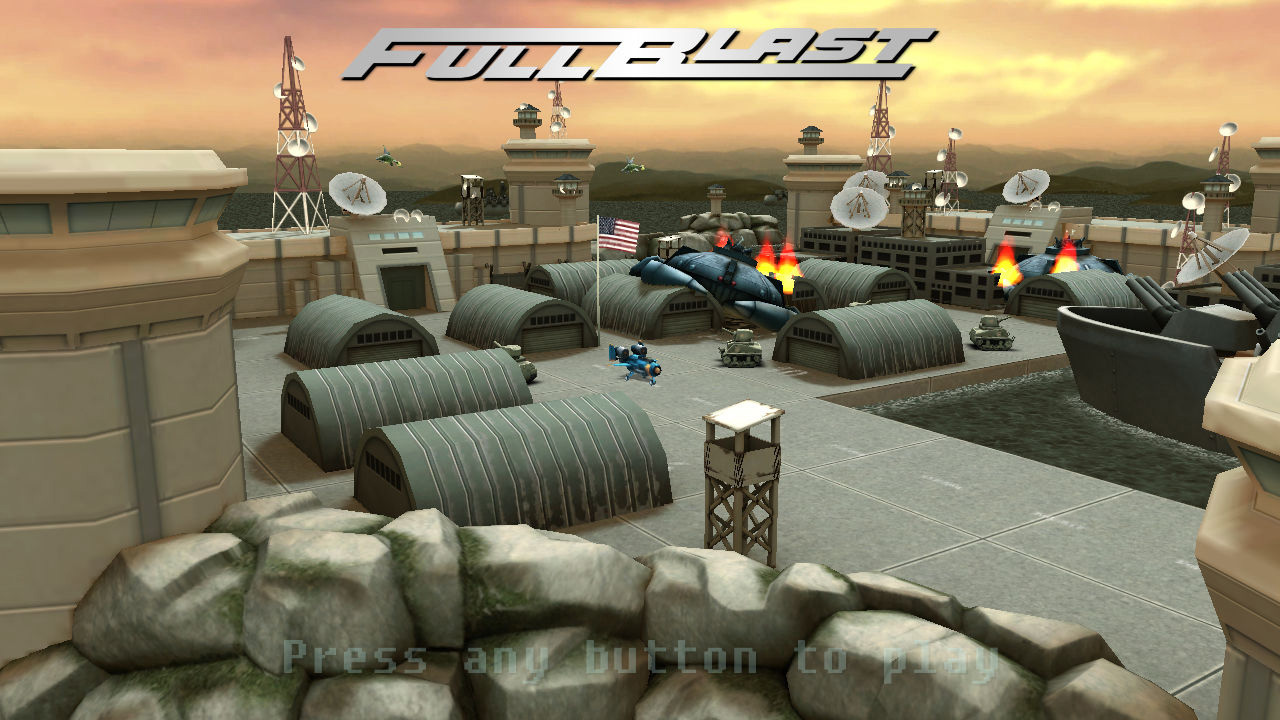 Update: Here's another FullBlast video:
---
Some footage from the Wii U eShop release FullBlast is starting to make its way online. A video is posted below showing off the two-player mode.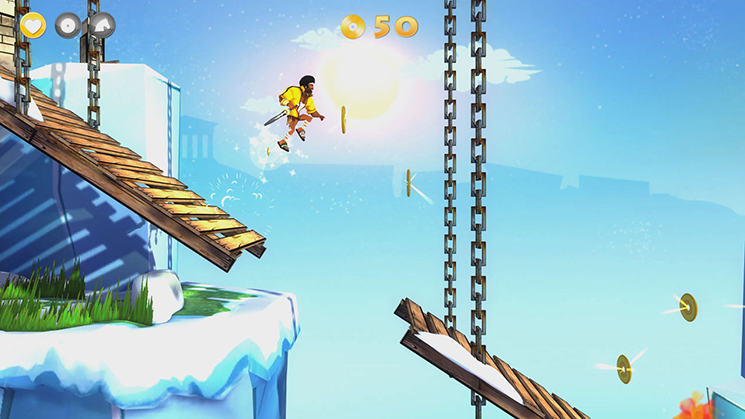 Funk of Titans came out on the North American Wii U eShop this past week. You can check out some footage from the game below.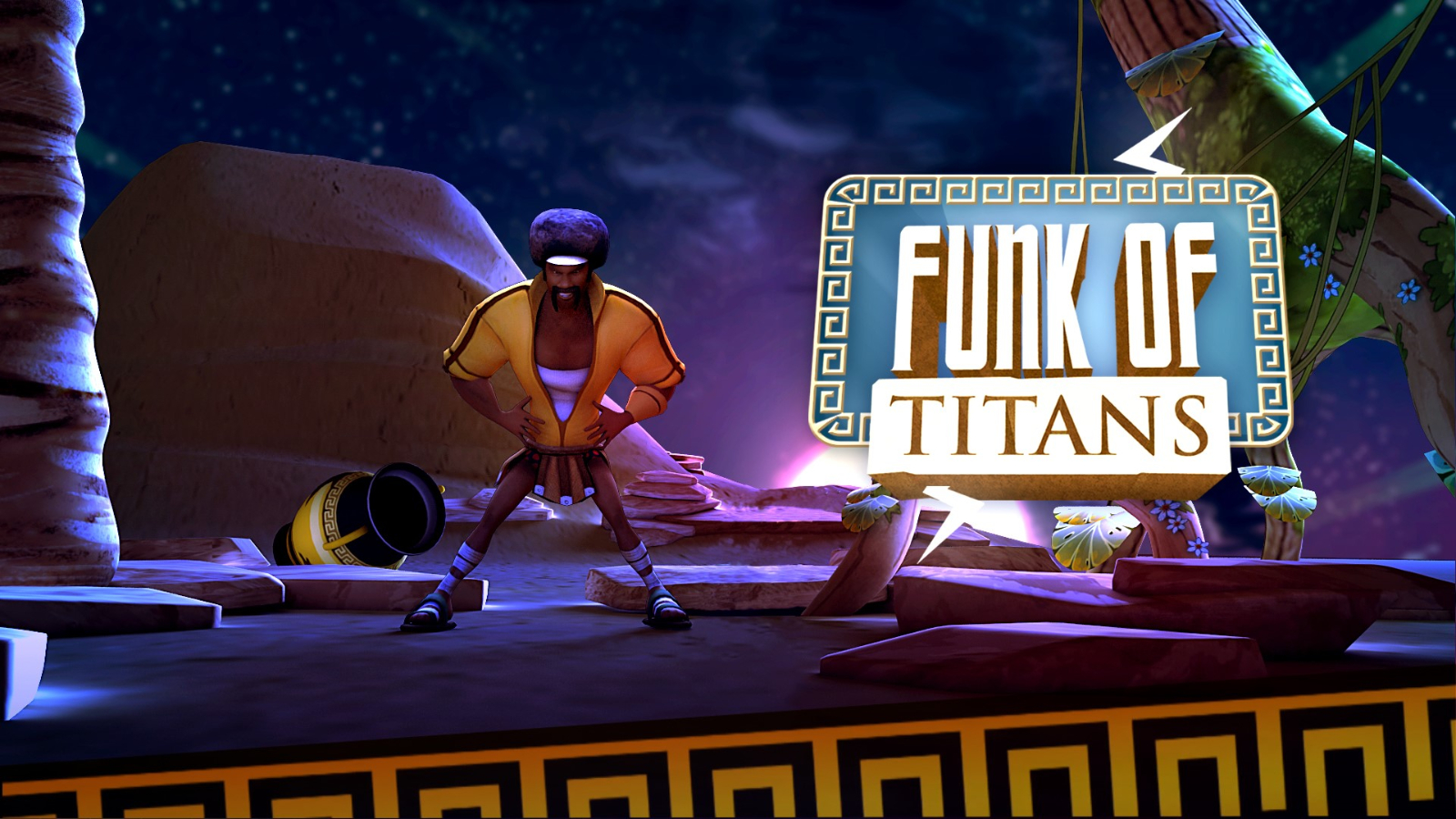 EnjoyUp Games added a new Funk of Titans trailer to its YouTube account a couple of days ago, confirming that the game is in the works for Wii U. The publisher has since sent out an official information with more details.
Funk of Titans is a platformer developed by A Crowd Of Monsters, though EnjoyUp has been handling the Wii U port. In the game, players take on the role of Perseus and are tasked with defeating Music Titans. Funk of Titans contains over 40 levels across the worlds of Pop, Rap, and Rock. It's also possible to experiment with different weapons/helmets, and collect golden records throughout your journey.
Funk of Titans launches on the North American Wii U eShop on May 14 for $8.99. The European version is planned for early June.
Source: EnjoyUp Games PR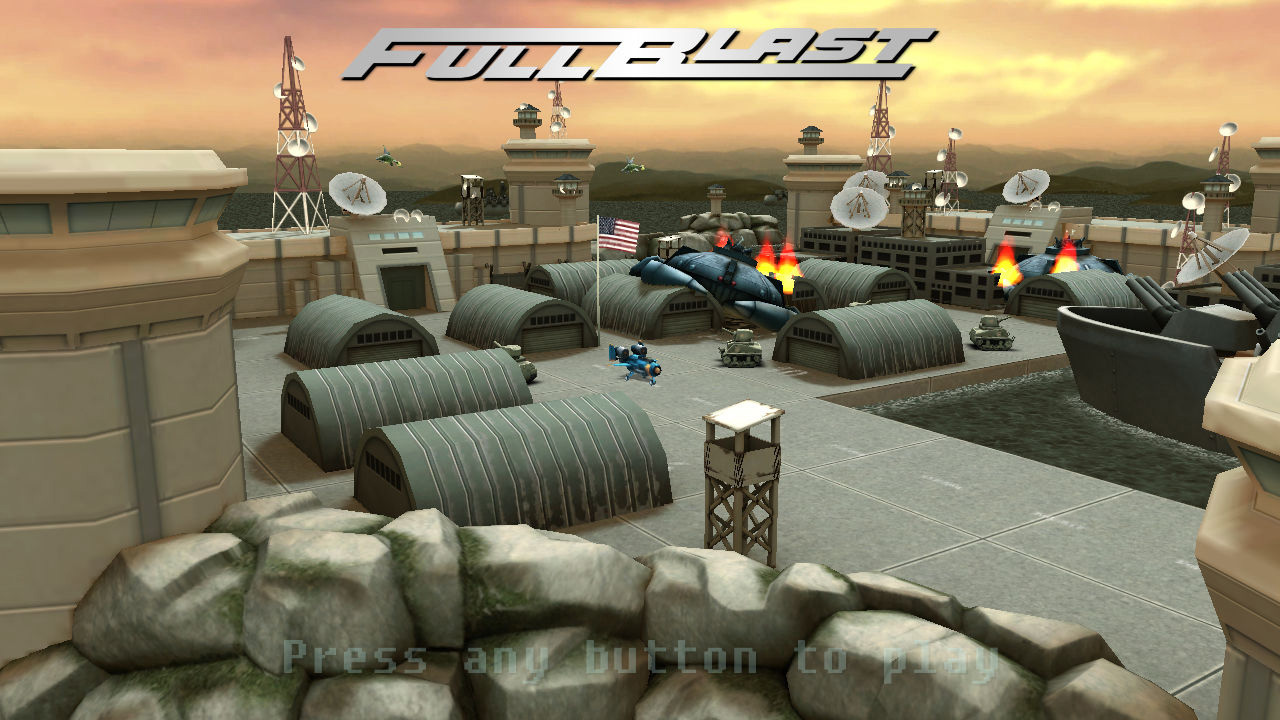 EnjoyUp Games released the first screenshots from the Wii U version of FullBlast. We've posted them in the gallery below.
EnjoyUp also passed along the following details:
Many have tried and lost their lives … it seemed that the war against these damned things would be a cakewalk, but this is taking more than expected, humanity needs you!

You're our hero, Kill them!

Fullblast is a fast paced action game, go and save the earth through an amazing level full of aliens.

-Fantastic and gorgeous 3D graphics
-Power ups and power downs!!, watch out what you pick
-Heavy metal sound track
-Achievements and online leaderboards!
– 2 Players
– Off-TV