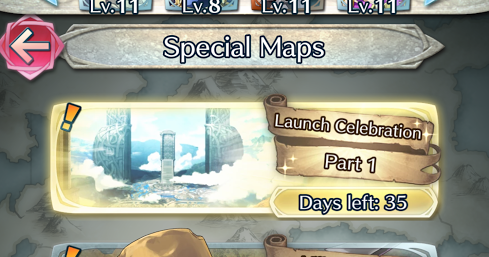 The first Special Map for Fire Emblem Heroes is live, giving players a chance to earn up to six Orbs. You can see some images of the map below.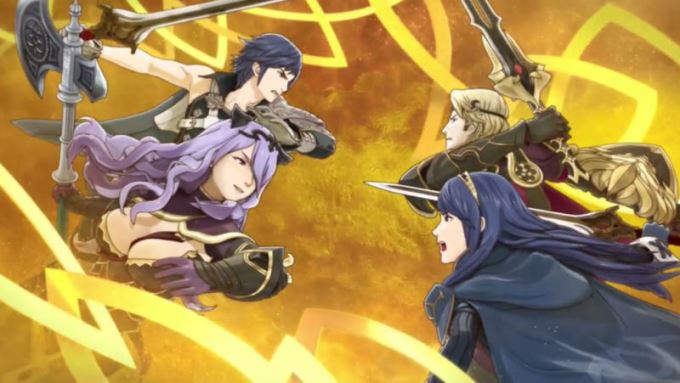 Fire Emblem Heroes is adding in a new wave of "Release Commemoration Present Maps" under the Special Map list. Each map provides three orbs, and since there are two difficulties, there are a total of six orbs to obtain per map. A map will be added each week for five five weeks, meaning there will be a total of 30 orbs up for grabs.
The event kicks off tomorrow. Look for it to begin at about 11 PM PT (tonight) / 2 AM ET / 7 AM in the UK / 8 AM in Europe.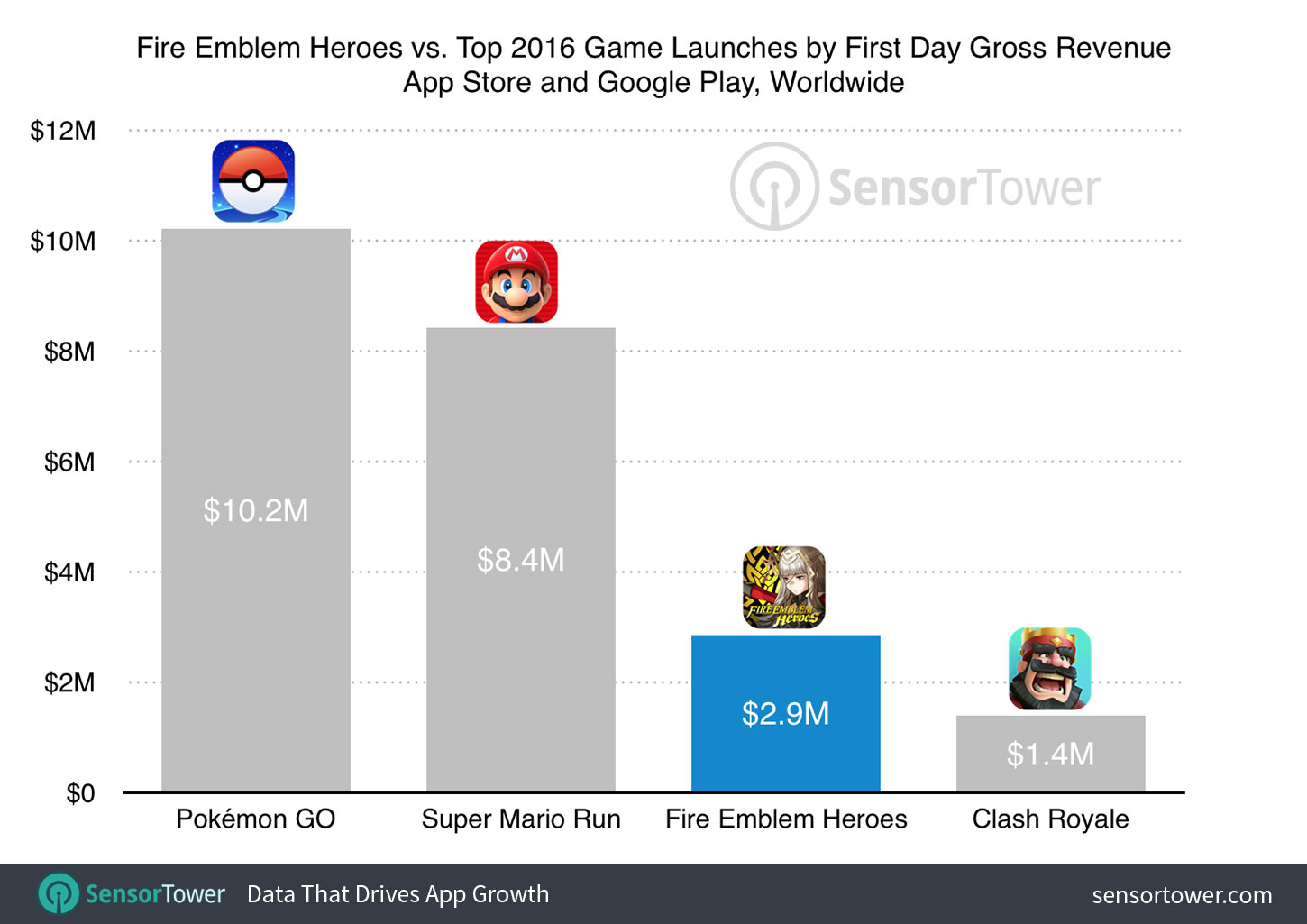 Sensor Tower is reporting that Fire Emblem Heroes has already earned over $2.9 million in worldwide gross revenue and been downloaded more than two million times in its first day. In terms of revenue, it's behind Pokemon GO ($10.2 million) and Super Mario Run ($8.4 million), but above Clash Royale ($1.4 million). Fire Emblem Heroes is right up there with Clash Royale regarding downloads, though about one-half of Pokemon GO and one-quarter of Super Mario Run.
Sensor Tower adds that "the overwhelming majority of downloads and revenue for Fire Emblem Heroes has come from Japan, with the United States ranking as its second-place territory." The game is already the 17th ranked iPhone app in terms of revenue on the U.S. App Store.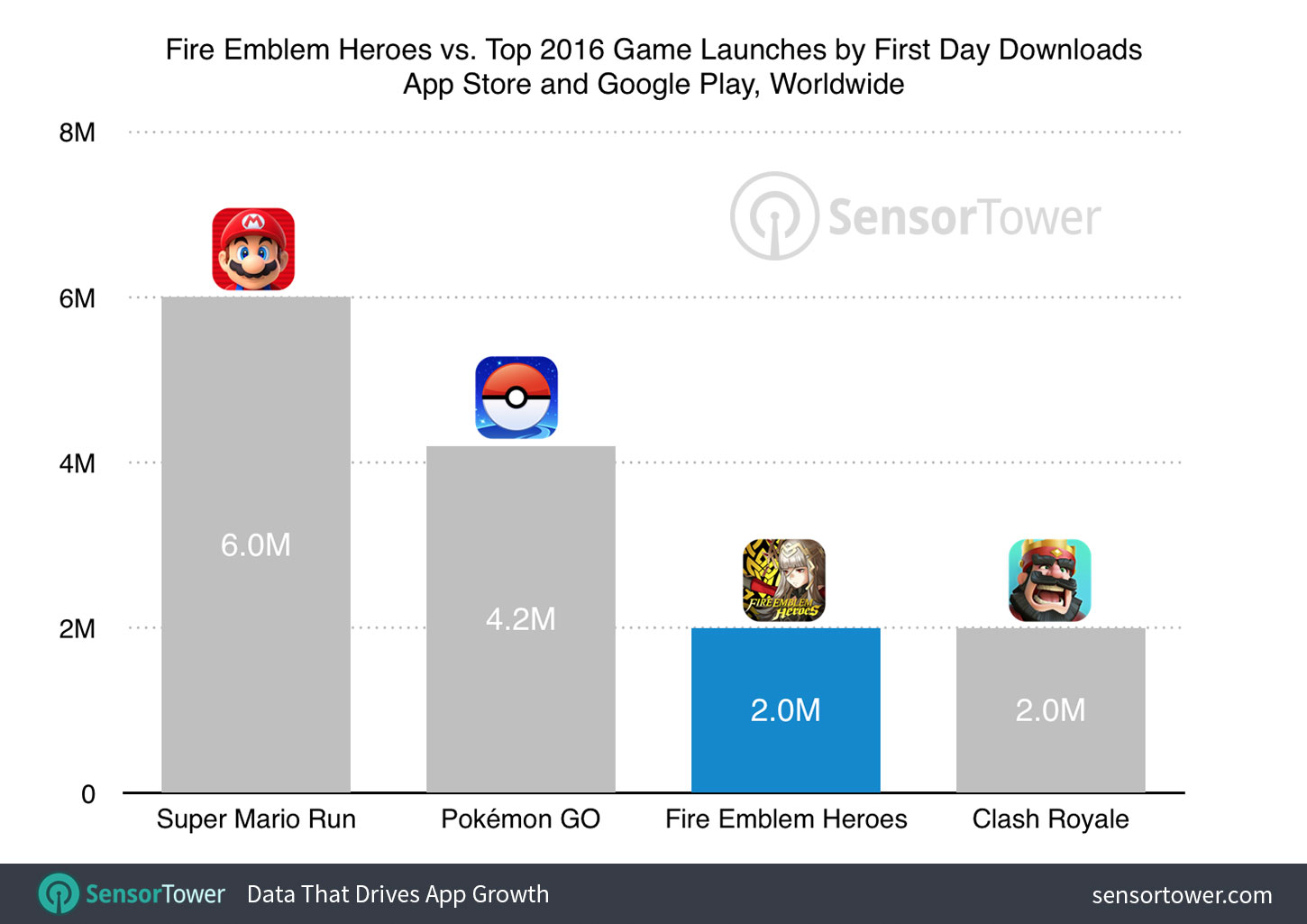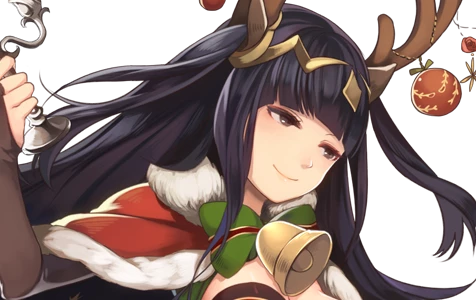 Data miners are up to their usual tricks, and have already poked through the files of Fire Emblem Heroes following its launch yesterday. A few interesting images have been discovered showing Tharja and Robin wearing Christmas outfits.
Some fans wonder of these images were intended to be used as part of a Christmas campaign in 2016. Fire Emblem Heroes only just came out yesterday, but Nintendo was originally planning on having it ready by the end of last year.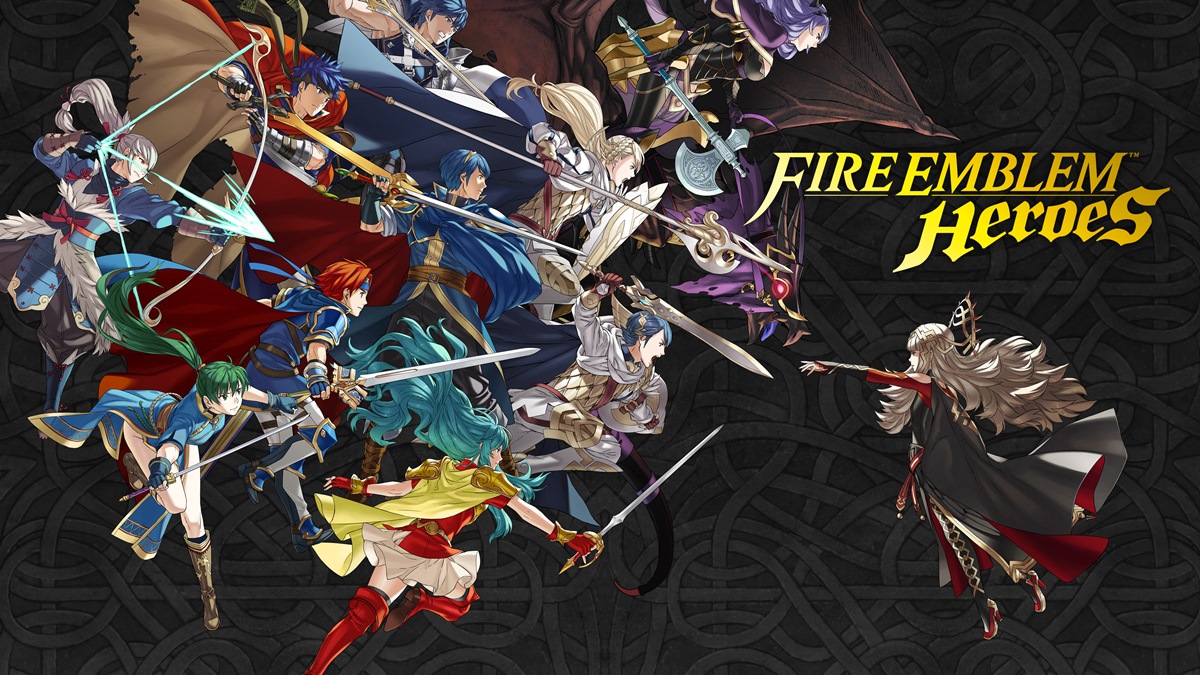 A small update was just released for Fire Emblem Heroes, which kicks off the Worldwide Launch Celebration campaign. Until February 20th:
The amount of stamina required to play maps in the Training Tower will be cut in half
The amount of stamina required to equip skills will be reduced to 0
Log in once during the campaign period to receive 10 Stamina Potions

Super Mario Run players are being given a 2,222 coin gift in celebration of Fire Emblem Heroes' release. Players only need to log in to Super Mario Run to claim their coins, and they do not need to have downloaded Fire Emblem Heroes.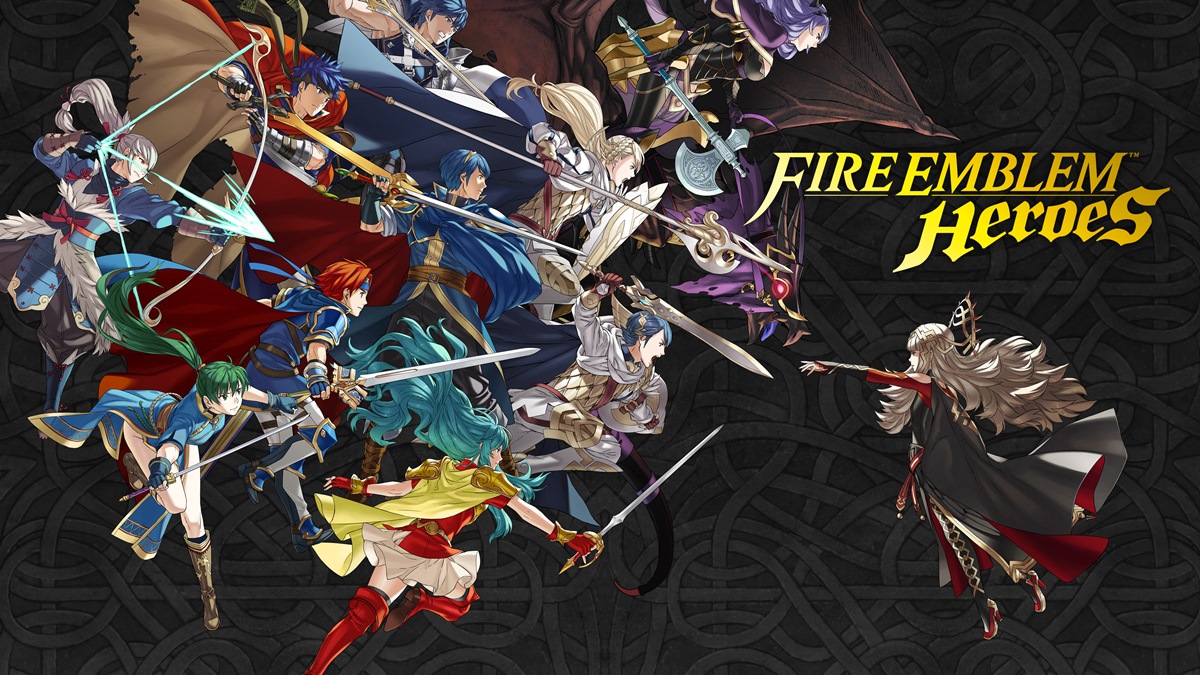 Update: Now live on iOS as well. Official page here.
---
Original: Fire Emblem Heroes is now starting to launch in North America. For those on Android, you should be able to install it. The official Google Play page is here.
If you click on the app, it may still says pre-register. However, if you try to install it from the menu, you should be good to go (thanks Devin).
Unfortunately, Fire Emblem Heroes still doesn't seem to be up for iOS users in North America. We expect that will be changing very soon though.
In related news, Fire Emblem Heroes features Google Play Achievements. You can find the full listing below.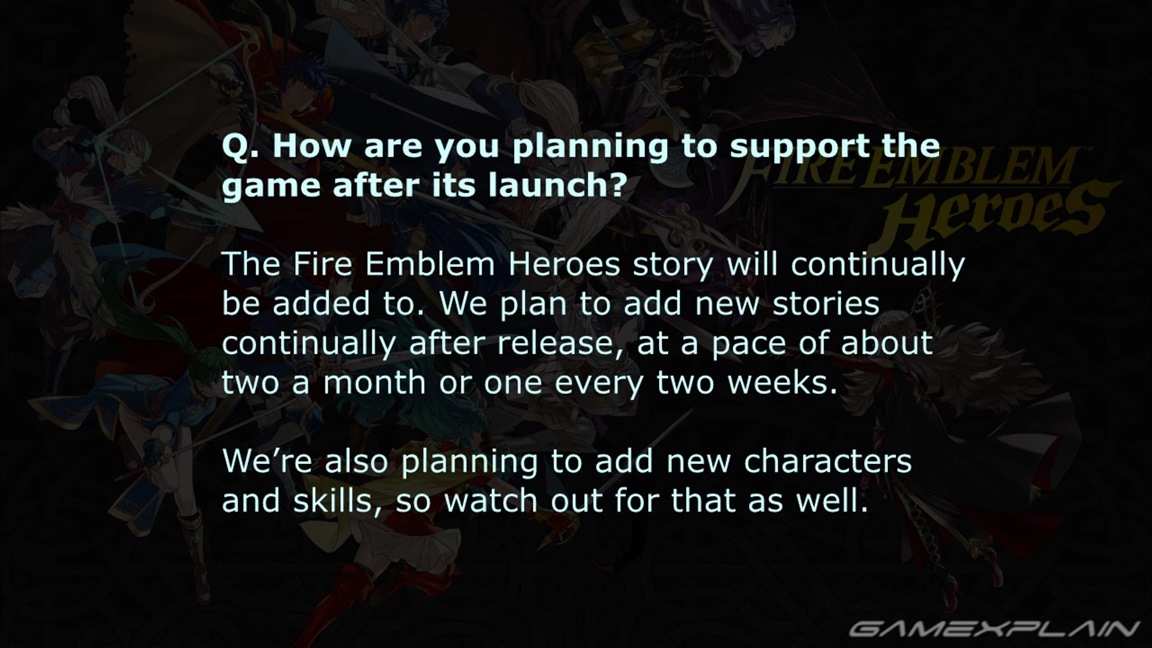 GameXplain sent some questions over to Intelligent Systems' Kouhei Maeda as part of an interview about Fire Emblem Heroes. Maeda commented on the hurdles of making a Fire Emblem for mobile, if balancing is affected by microstransacations, future support, and more. Check out the full interview below.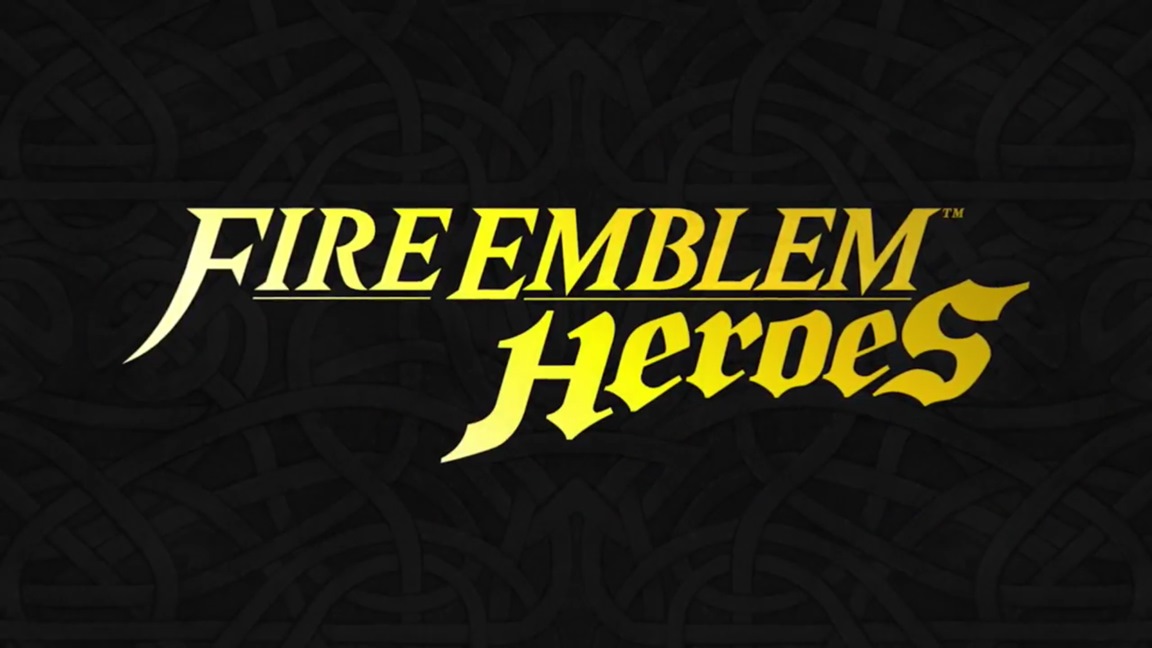 Fire Emblem Heroes has started to launch in major regions like Europe and Japan. Players are now beginning to take plenty of footage of their experiences, so we've included some of these videos below.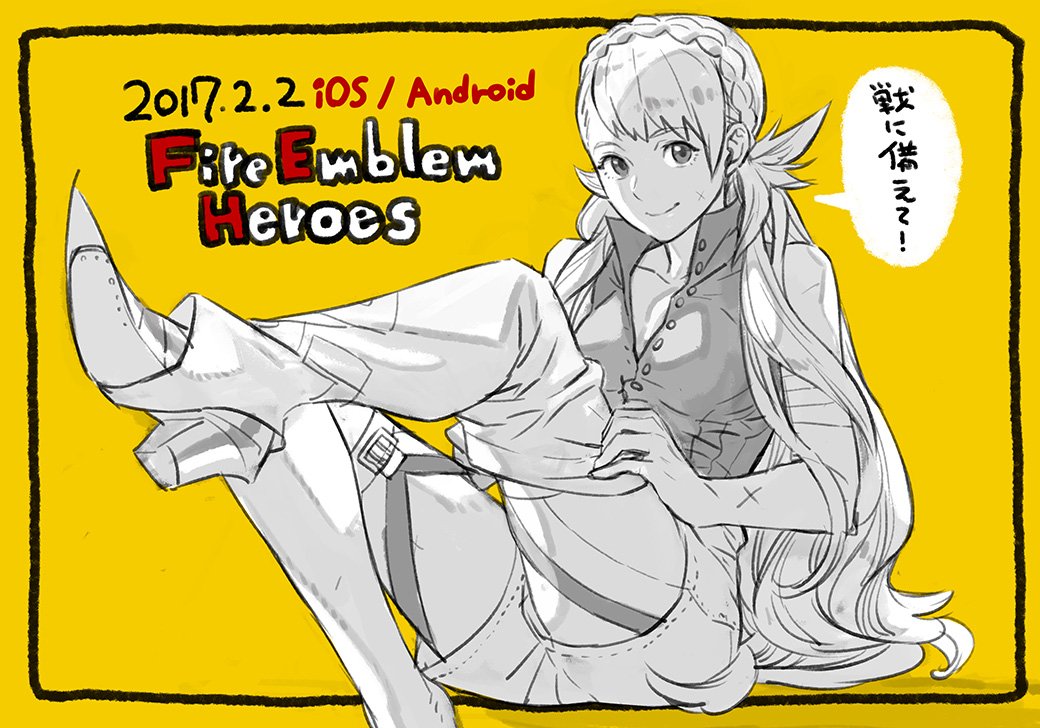 Fire Emblem Heroes is out today, and to celebrate the game's launch, several of the artists who designed characters for the game have shared some special artwork.
Above you can see Yusuke Kozaki's drawing of Sharena, one of the characters he designed. He's also responsible for the other original characters of Heroes (Alfonse, Veronica and the Mysterious Man) as well as Heroes' version of series staple Anna. Kozaki was also the main character designer for Fire Emblem Awakening and Fire Emblem Fates.
Below is Kotaro Yamada's special artwork of Lyn and Narcian, the characters he's responsible for in Heroes. Previously, he drew the spin-off manga of Fire Emblem 6, Hasha no Tsurugi.