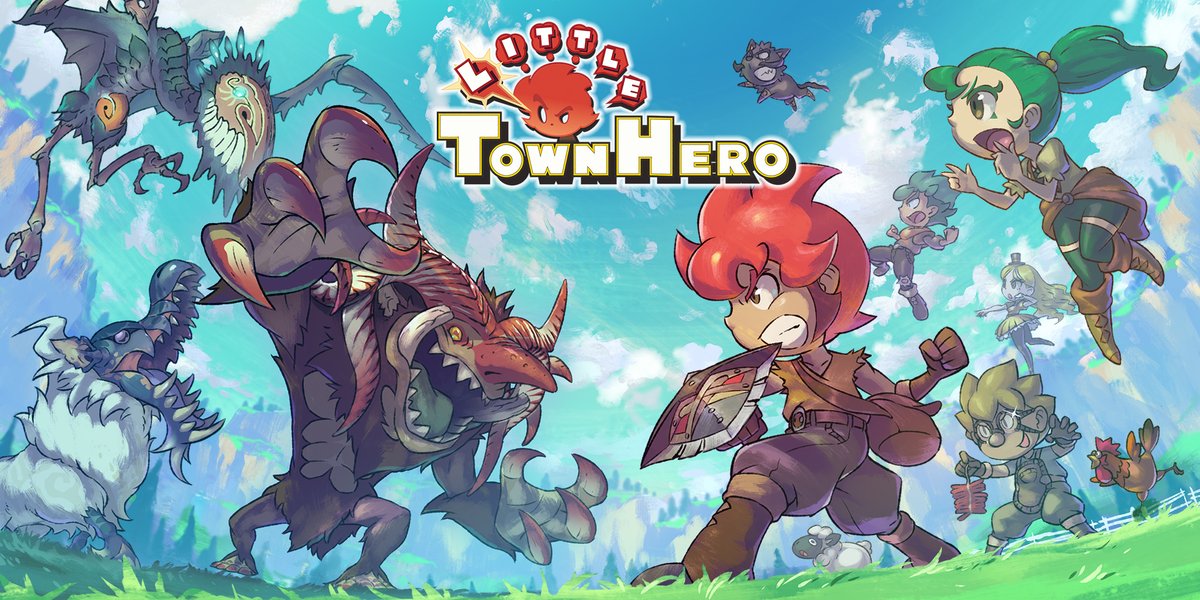 NIS America has shared a new video for Little Town Hero with director Masao Taya. Taya has explained the unique concepts and gameplay behind the RPG and discusses how he strived to break traditional RPG formulas and create a title that can fit into the everyday working gamer's lifestyle.
Here's the video: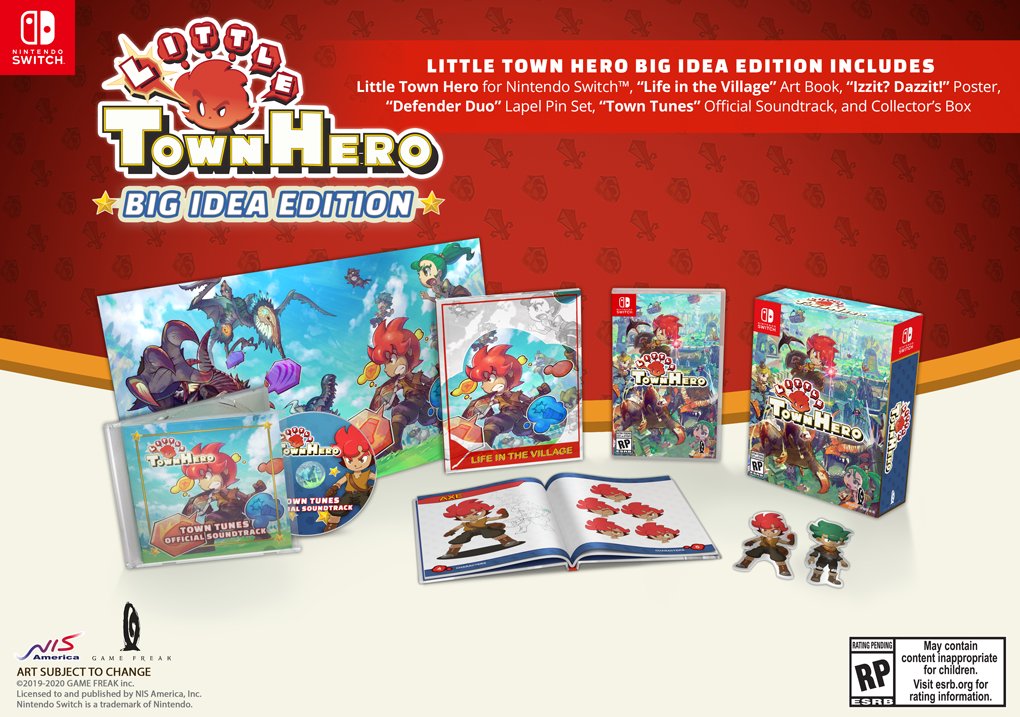 The Little Town Hero Big Idea Edition is experiencing a delay, though only slightly. It'll now ship on June 23 in North America, June 26 in Europe, and July 3 in Oceania. NIS America said it thanks fans "for their patience and understanding."
Previously, the Little Town Hero Big Idea Edition was scheduled for June 2 in North America, June 5 in Europe, and June 12 in Oceania.
Source: NIS America PR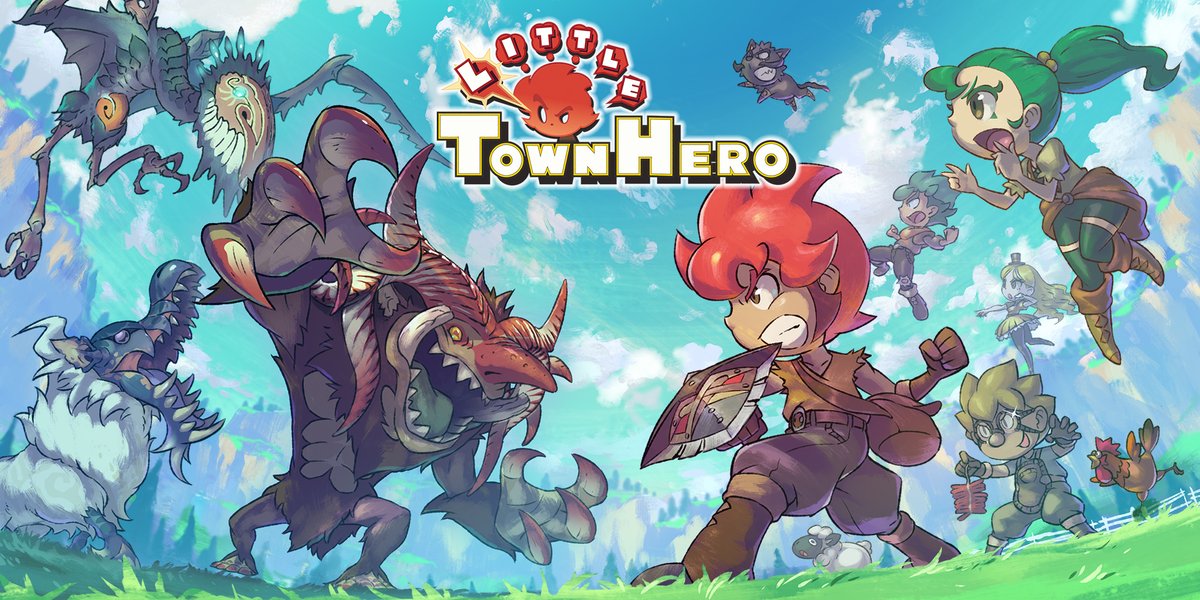 Little Town Hero may have come out on Switch already, but the game's isn't done entirely. We know that NIS America will be releasing a special physical edition in a few months and there are also plans for an extra feature.
According to NIS America, an Easy Mode is on the way. This will decrease the attack and defense of enemy Dazzits in addition to less frequent Special Effects from enemies.
We'll likely be seeing Easy Mode when the physical Little Town Hero: Big Idea Edition drops in June.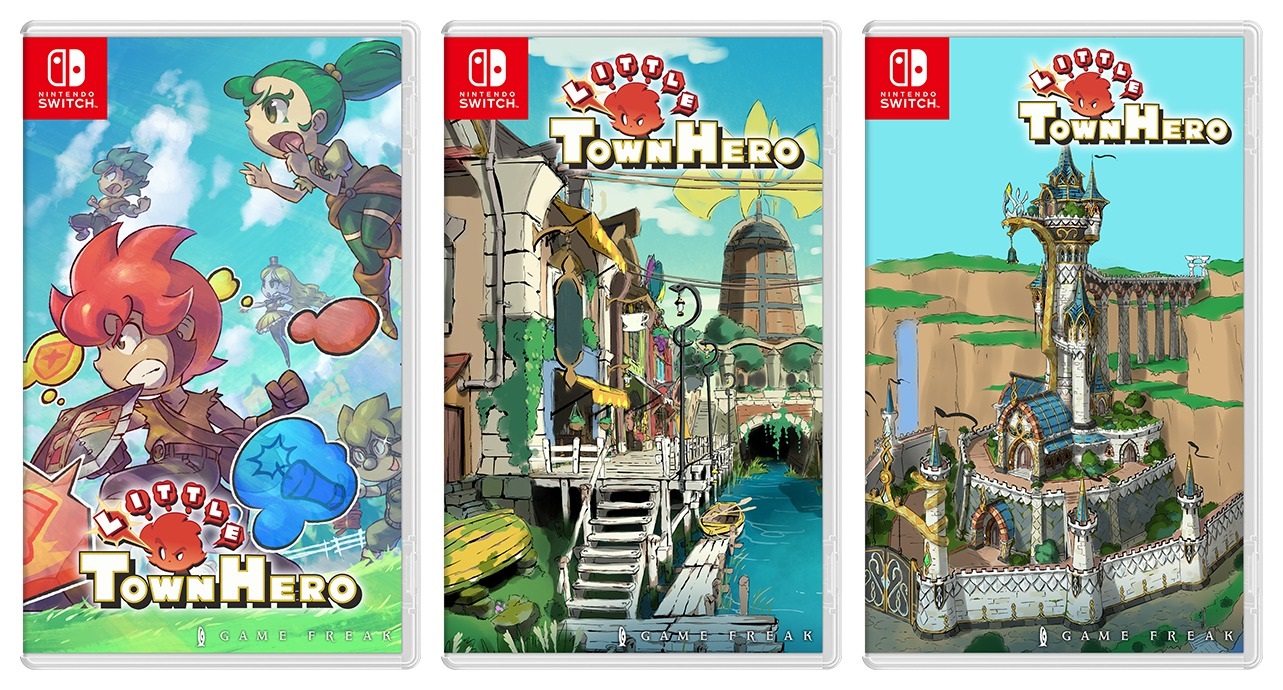 NIS America has dated the special retail version of Little Town Hero, known as the Big Idea Edition. It will launch on June 2 in North America, June 5 in Europe, and June 12 in Oceania.
Tying in with today's announcement, NIS America has kicked off a new content in which fans can vote on the reversible cover. You can vote on your favorite design here.
Source: NIS America PR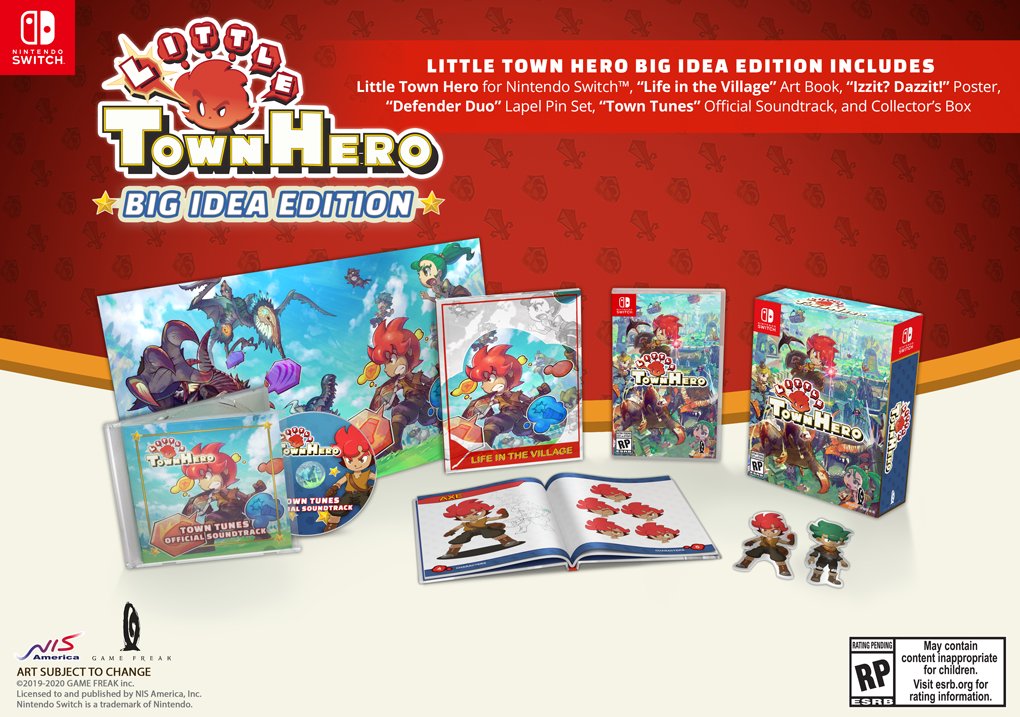 NIS America has announced a special release of Little Town Hero. Called the "Big Idea Edition", the Game Freak title will be offered in physical form with a bunch of goodies.
The package contains: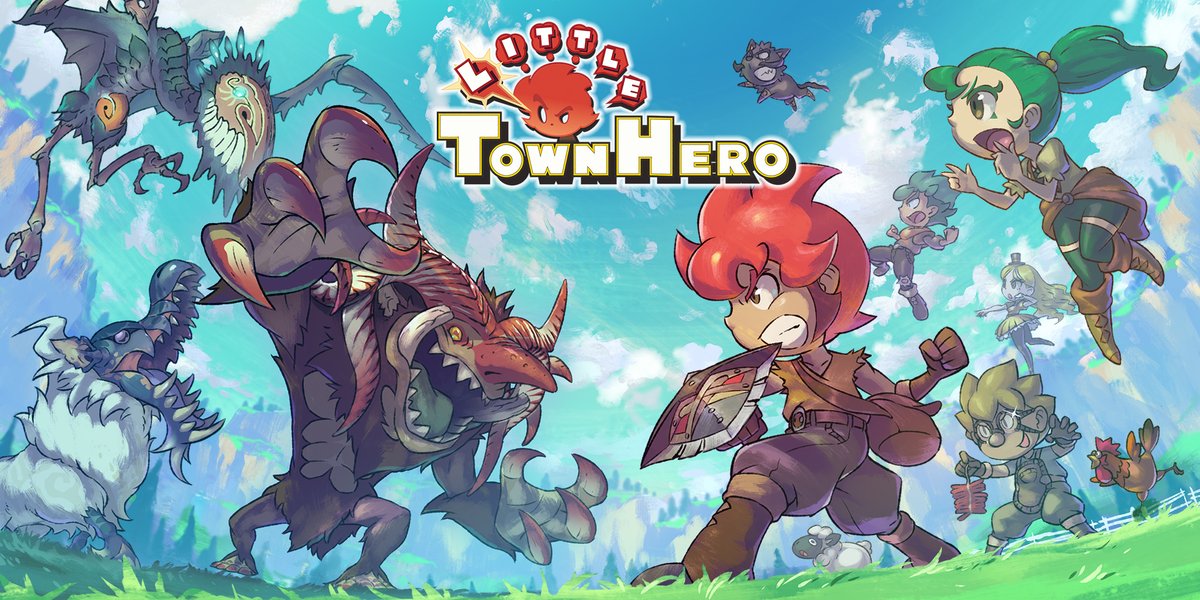 Little Town Hero is quite different from the RPGs Game Freak is known for. The company's Pokemon titles can be meaty affairs with many hours of gameplay, yet this new Switch title is taking a different approach.
Director Masao Taya spoke about the inspiration behind Little Town Hero in the latest issue of Game Informer. The project was about condensing the fun of large-scale RPGs into a shorter and more compact title, he said.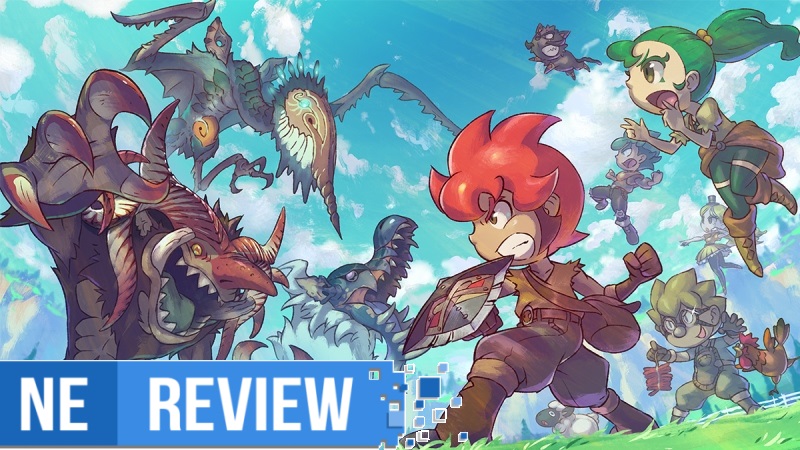 System: Switch
Release date: October 16, 2019
Developer: Game Freak
Publisher: Game Freak
---
Little Town Hero is the most deceptive game I've ever reviewed. On the surface, it doesn't look all that intimidating – this original RPG from Game Freak features a lighthearted story and cartoonish visuals, even claiming to be built with "the busy gamer in mind." All that considered, it makes itself out to be a charming little experience. Yet beneath this welcoming veneer lies an extremely strategic combat system whose depth and complexity will likely prove overwhelming for all but the most seasoned roleplaying veterans. It's vastly rewarding for those willing to dive deep into its dense mechanics, but for anyone looking for the lighter experience that the game makes itself out to be, then they might be let down.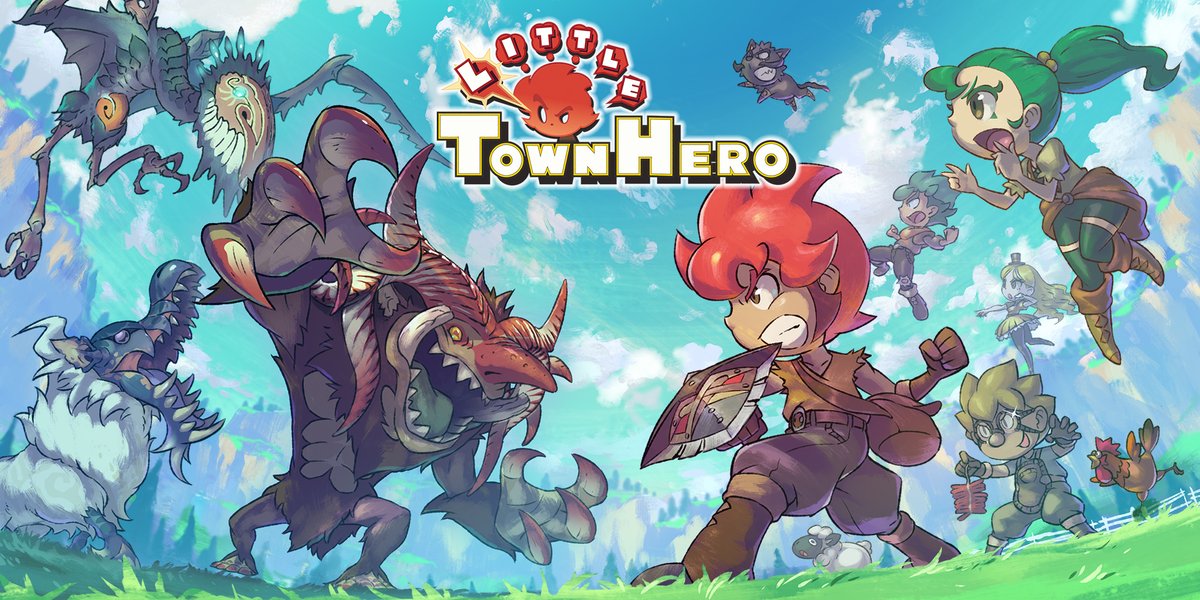 Game Freak announced Little Town Hero last year before it disappeared for a long while. However, it resurfaced in a big way during the most recent Nintendo Direct with a release date and announcement that Undertale creator Toby Fox was on board to work on the soundtrack.
To say that this was an unexpected collaboration would be an understatement. In the latest issue of Game Informer, it was explained how the partnership came to be.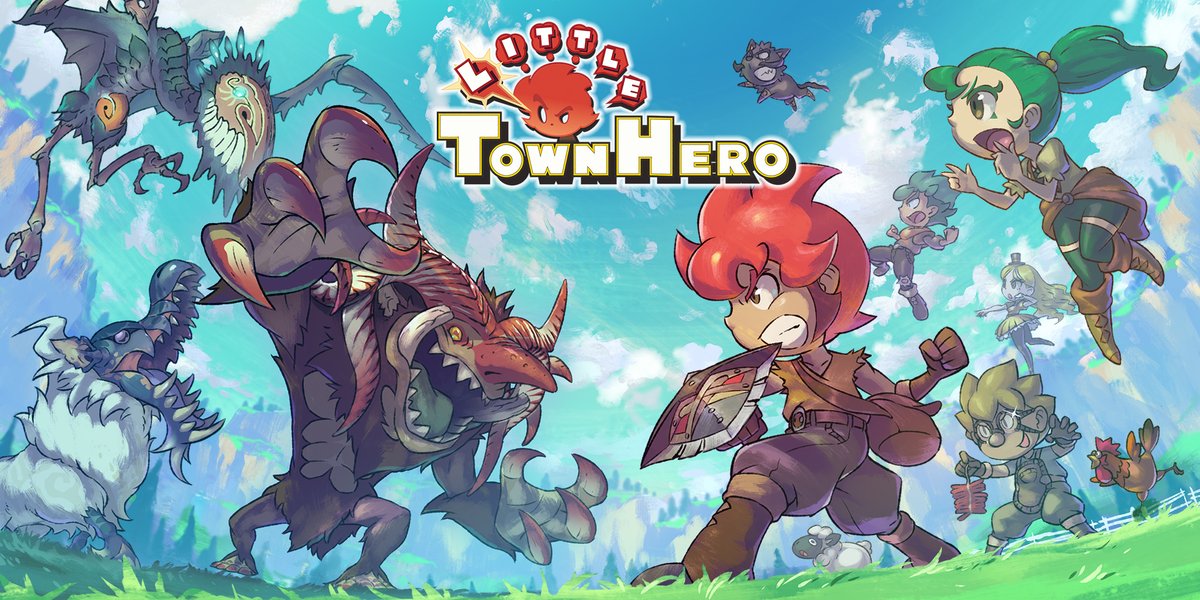 Game Freak has issued the latest trailer for its RPG Little Town Hero focusing on the game's battle system. Watch it below.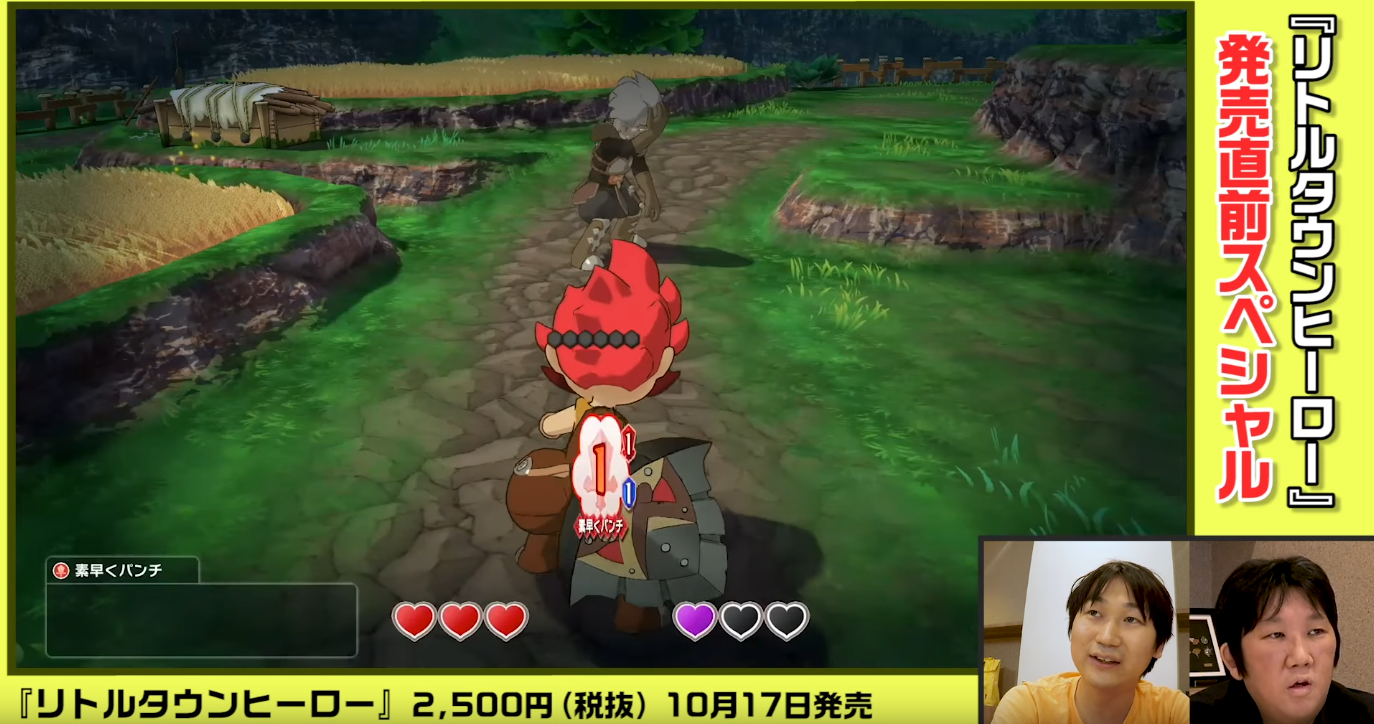 Little Town Hero, the RPG developed by Gamefreak, is out next week, on October 16. Today, Gamefreak uploaded a 20-minute video to their Youtube channel, showcasing some gameplay from the Japanese version of the game: